Make a big pitcher of our family favorite Cherry Limeade! Perfect for entertaining and summertime sipping, you'll love the sweet & tart combo of this beverage.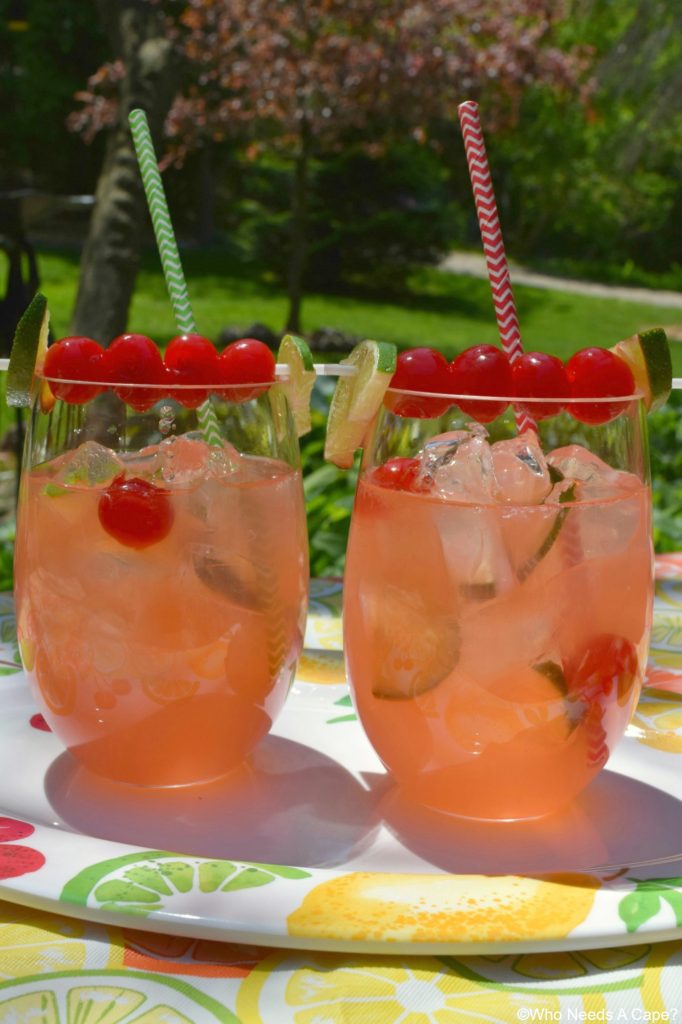 This shop has been compensated by Collective Bias, Inc. and its advertiser. All opinions are mine alone. #ColorYourSummer #CollectiveBias
Who is ready for SUMMER???? Oh, my goodness – I can't believe that we have had such a blah winter and a horrible spring – I'm ready to get out there and celebrate any little bit of nice weather! Who's with me? It's time for summer foods, summer drinks, and summer fun! Right?
In my life? Summer fun means having impromptu outside dinners or having friends stop over for a drink and sitting outside next to the lake and just enjoying. Summer means shaking it all off and having no set plans, but being ready for my friends and family to drop in at a moments notice.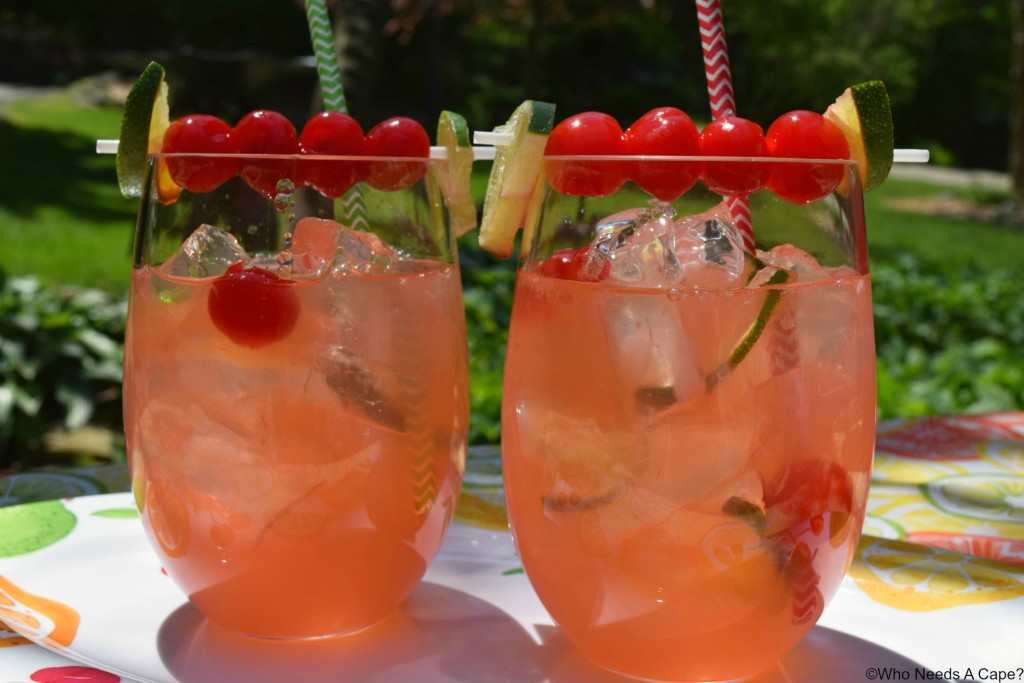 It's why I'm in love with Rubbermaid Products! I like to have a couple of things right in the fridge and ready to go – drinks and snacks – that way when someone heads over – I'm ready! And thanks to Rubbermaid I can keep all my yummy snacks and drinks fresh and ready to go!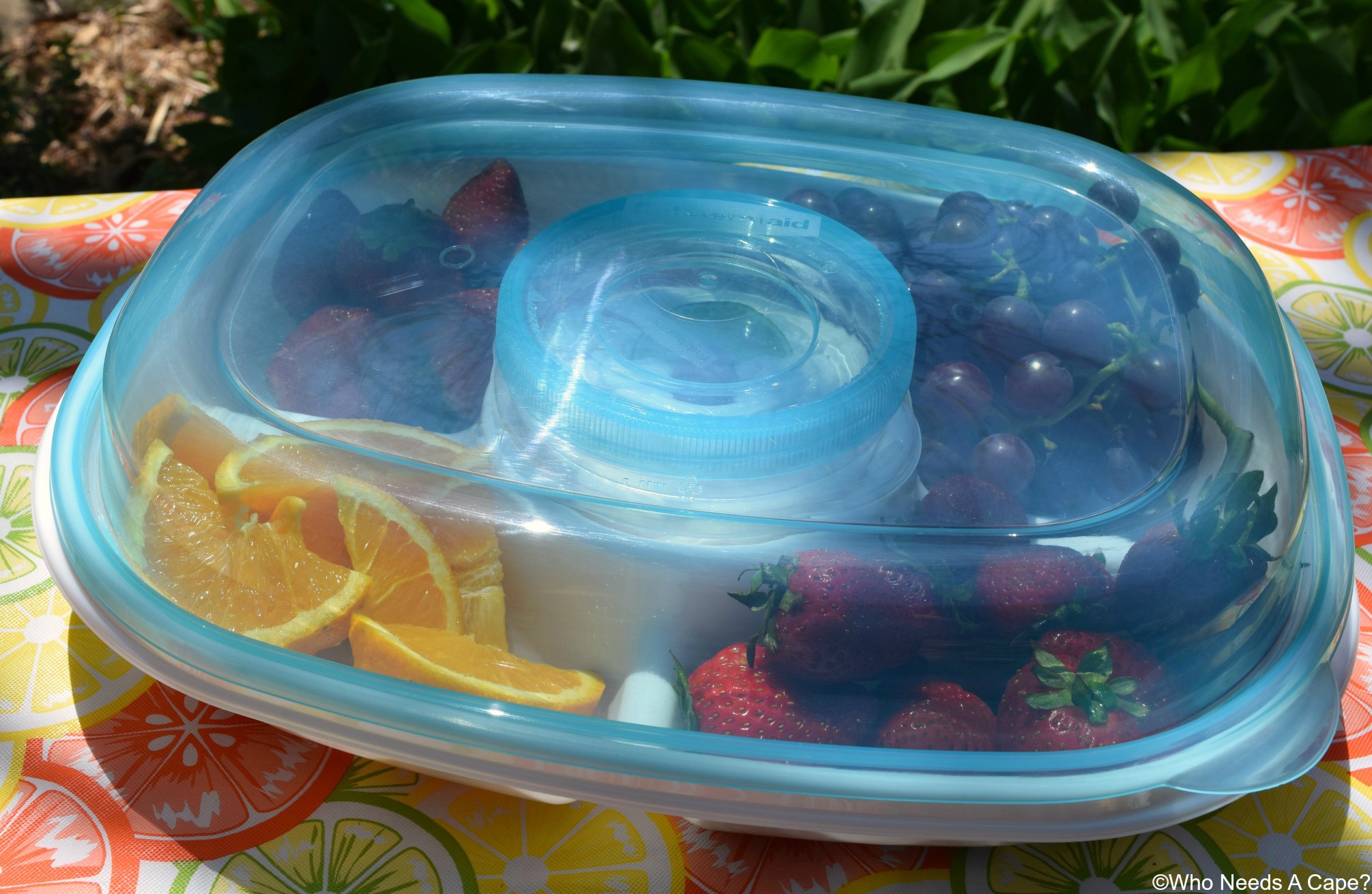 Let me brag about my new Rubbermaid Products for a quick minute – you're going to want to take notes! Rubbermaid makes summer entertaining so easy! First my Rubbermaid Party Platter? It's SO awesome. It has a large outer container with a secure lid to hold fruit, veggies, and anything else you want to put out for your guests! Then it has a Removable Twist & Seal™ dip container nests snuggly into the base and Leak-proof Twist & Seal™ lid secures the dip and prevents spills. Yup, you heard right – no leaking dips all over the food you're trying to save!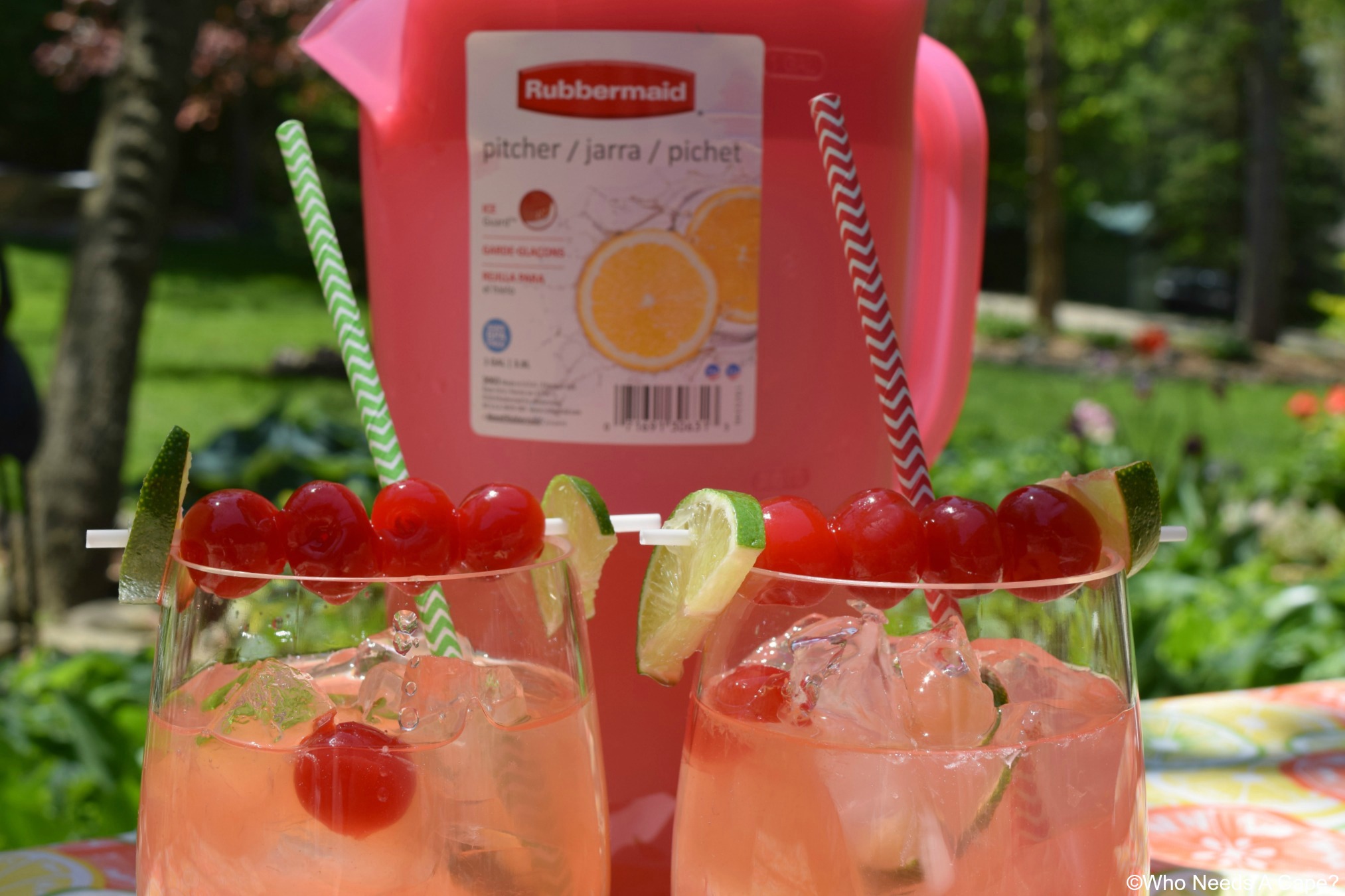 WAIT there's more! I had to have the Rubbermaid Pitcher too! My Cherry Limeade goes great in there but there's more than just that! I LOVE the three-position lid that turns for free pouring, pouring with ice guard or closed. And it's a breeze to pour with no spills! Easy to lift, easy to store your drinks and keep them fresh and easy to pour! What's not to love!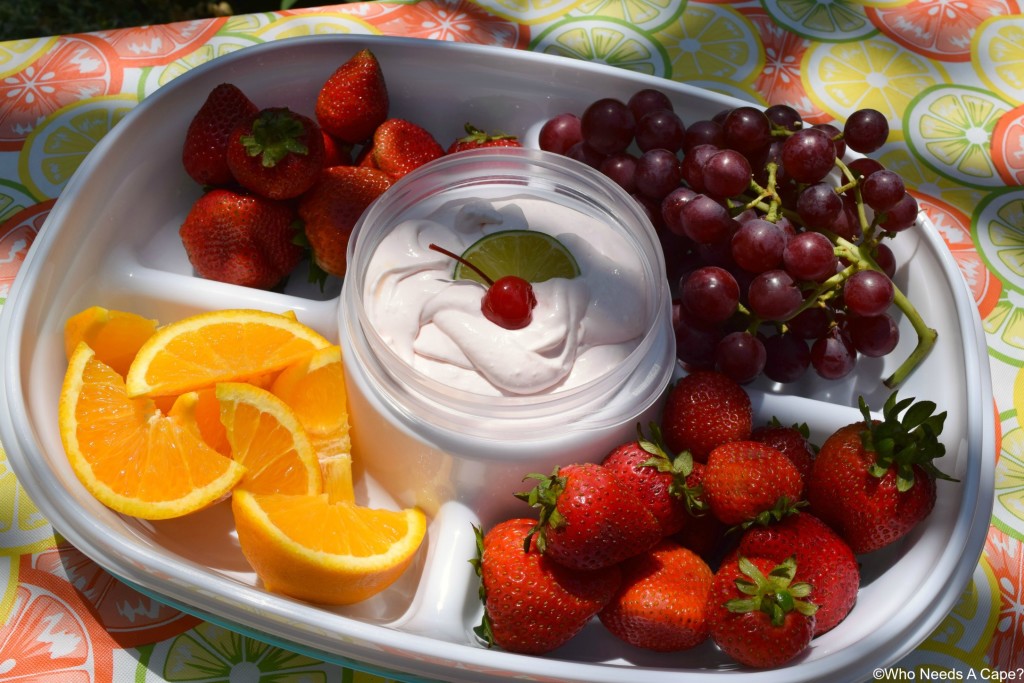 Wait again – there's still more! These great Rubbermaid products are also available at any Kroger banner store location! Along with all the yummy ingredients I need to keep summer hopping at my house! I also have a coupon for you too! Click here to save on Rubbermaid this summer!
So get on down to Kroger and pick up your awesome Rubbermaid products AND while you're there get the ingredients to make my super yummy Cherry Limeade! Here's what you need!
1 12 oz can frozen limeade concentrate (prepared to make 64oz as per package directions)
1/4 cup grenadine
3 cups lemon-lime soda
OPTIONAL: for garnish, maraschino cherries & lime slices

This is so easy you guys – you're going to love it! Here's what you need to do:
Prepare frozen limeade concentrate per package directions in Rubbermaid pitcher, stir well.
Add grenadine into limeade, stirring to combine.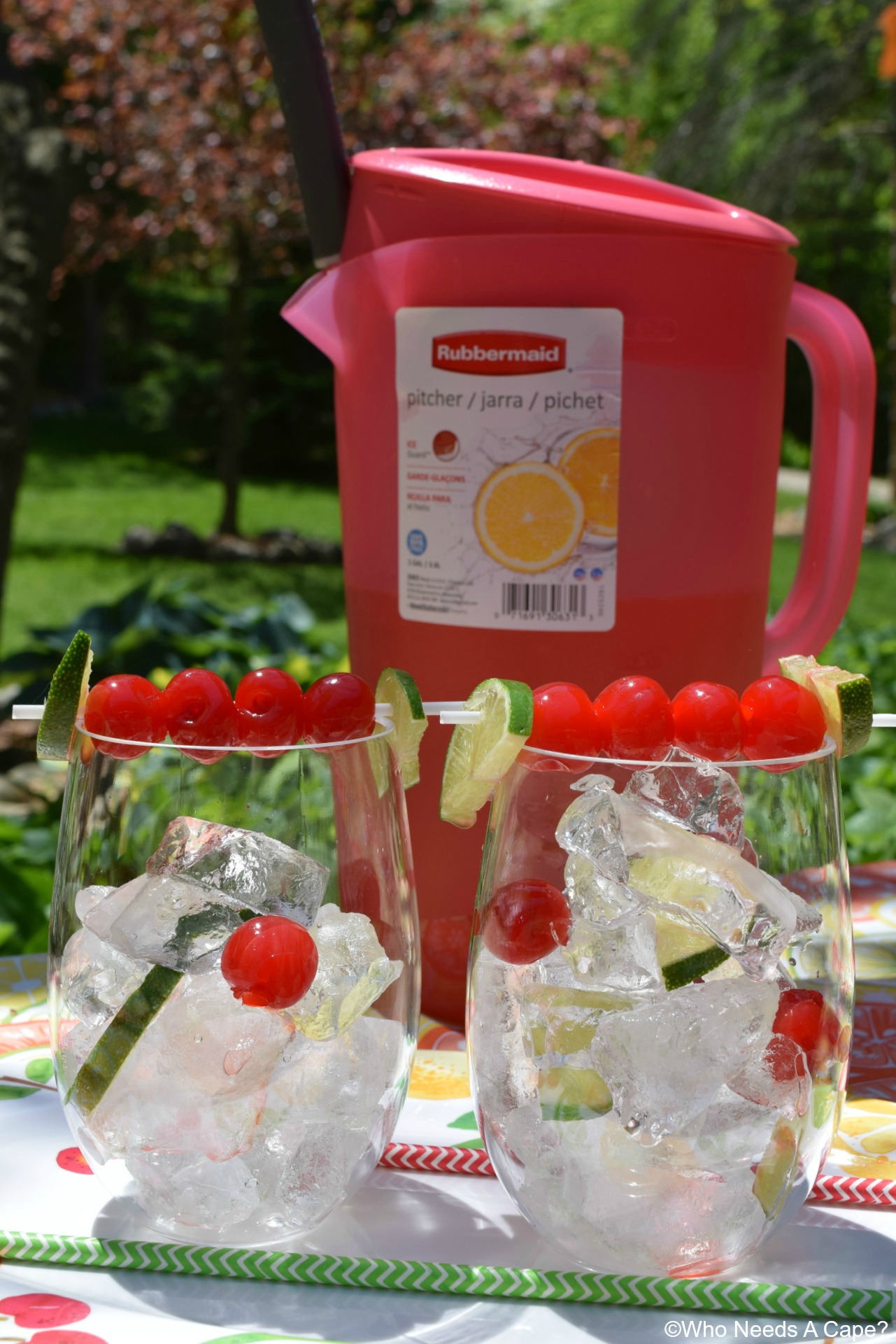 Finish with lemon-lime soda, stirring to combine. Add ice to the pitcher if desired or pour over ice in glasses.
OPTIONAL: garnish with maraschino cherries & lime slices.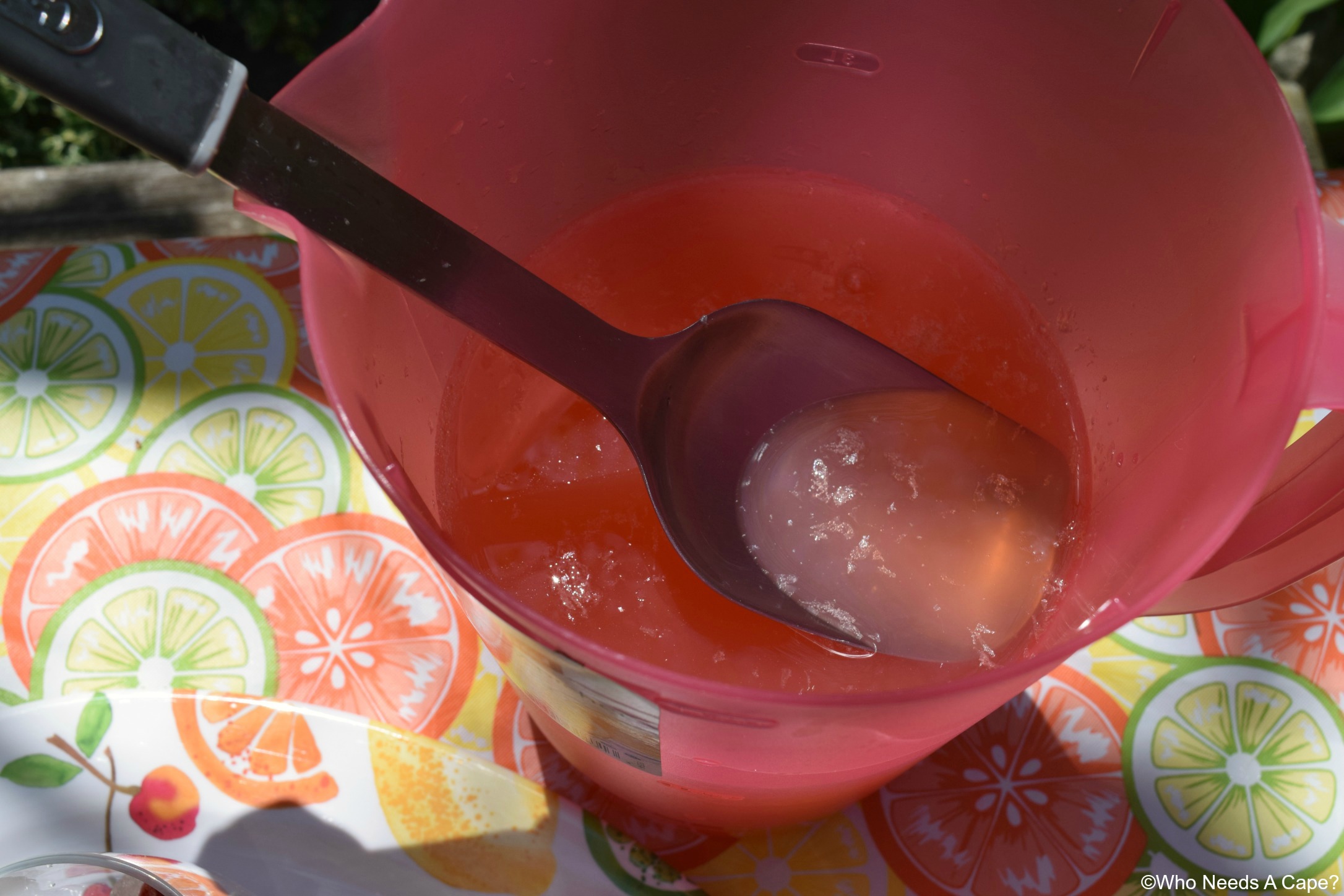 That's all you have to do! So tell me…What are you putting in your Rubbermaid Party Platter & what besides Cherry Limeade is going into your  Rubbermaid Pitcher?  Leave me some great ideas! and HAPPY SUMMER!
Other great summertime sippers: 

Follow us on Pinterest!