Bacon Caesar Chicken Sliders are so delicious! Layers of seasoned chicken, bacon, lettuce, tomato on buttery rolls, perfect for parties or tailgating.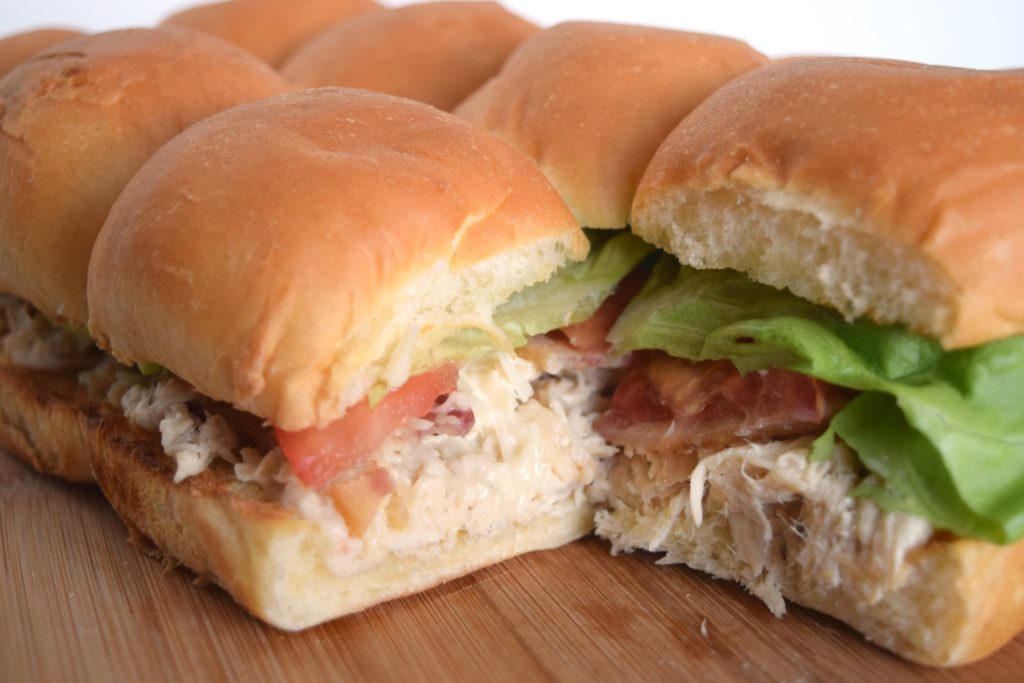 Remember me sharing delicious Slow Cooker Shredded Caesar Chicken awhile back? If not, I'll refresh your memory no worries. I loved this dish not only because of the simplicity but because it's a "stretch meal", meaning I stretched it into 2 or 3 meals after the original meal that were completely different. That's how these amazing Bacon Caesar Chicken Sliders came about, they are one of the "stretch meals".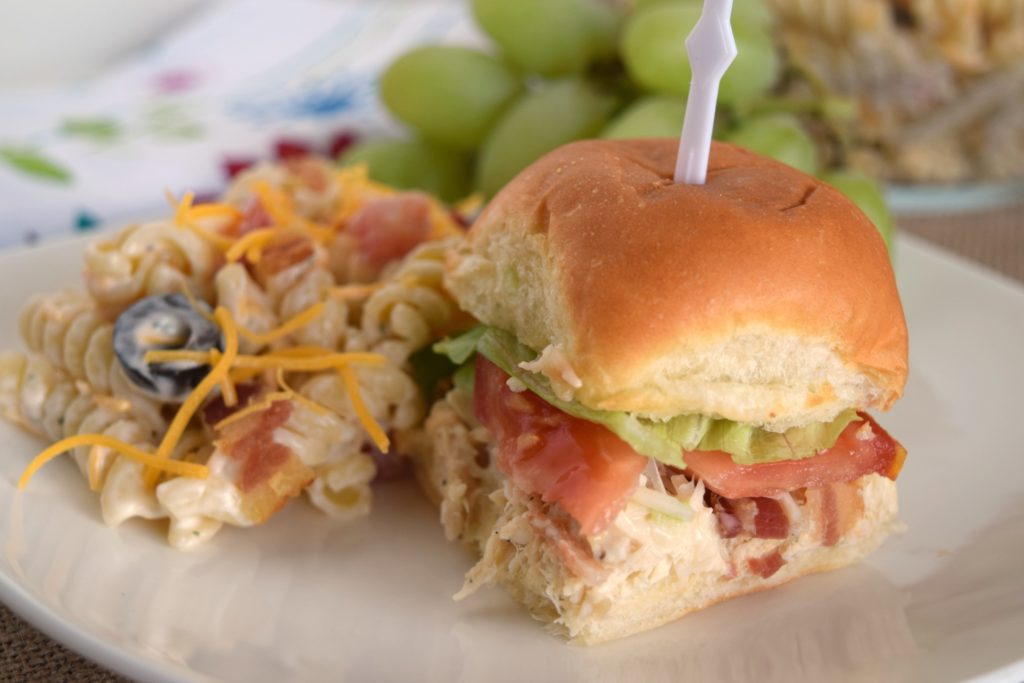 I took a portion of the shredded Caesar chicken which was left over. Added in additional Caesar dressing and it forms the basis of these amazing sliders. My husband raved about these for days and the kids thought they were fantastic too. Bacon is a wonderful addition to the shredded Caesar chicken as well as the crisp crunch of lettuce and some garden fresh tomato! And who doesn't love a slider? Small enough for little kids to handle, but big enough to feed a hungry bunch. Just make sure you double, triple or even quadruple the recipe if you're feeding teens or hungry game-watchers!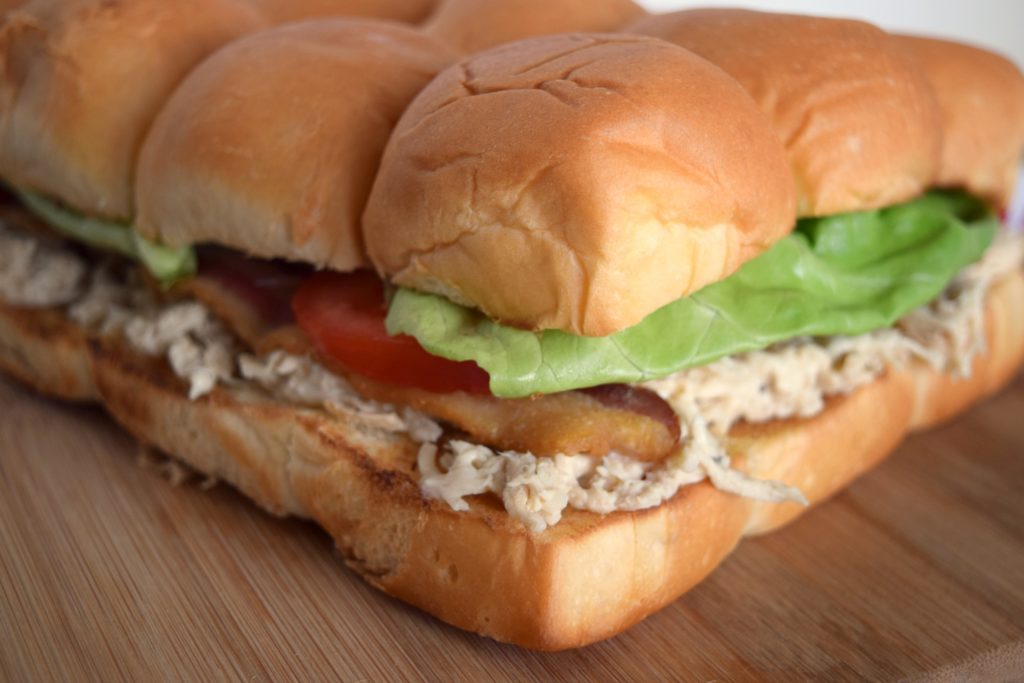 They are super simple to prepare and perfect for feeding a crowd as the shredded Caesar chicken gets prepared ahead of time. All you need to do is have the bacon ready to use, toast the rolls, assemble and enjoy! Absolutely great for game day feasting with some cold beverages and crunch snacks. You'll absolutely love them, we sure do!
---
 Other delicious game day eats:
Little pockets of bacon and cheese wrapped in flaky crescent!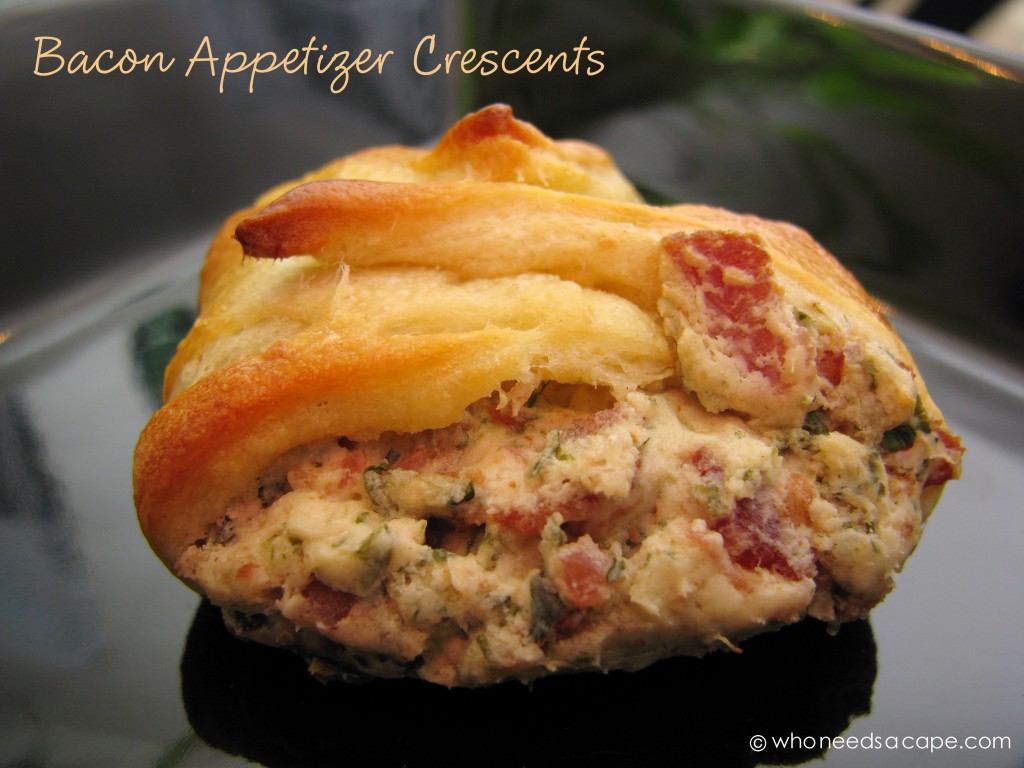 Delicious blend of cheese, spinach and tomatoes with chilies! Grab the tortilla chips!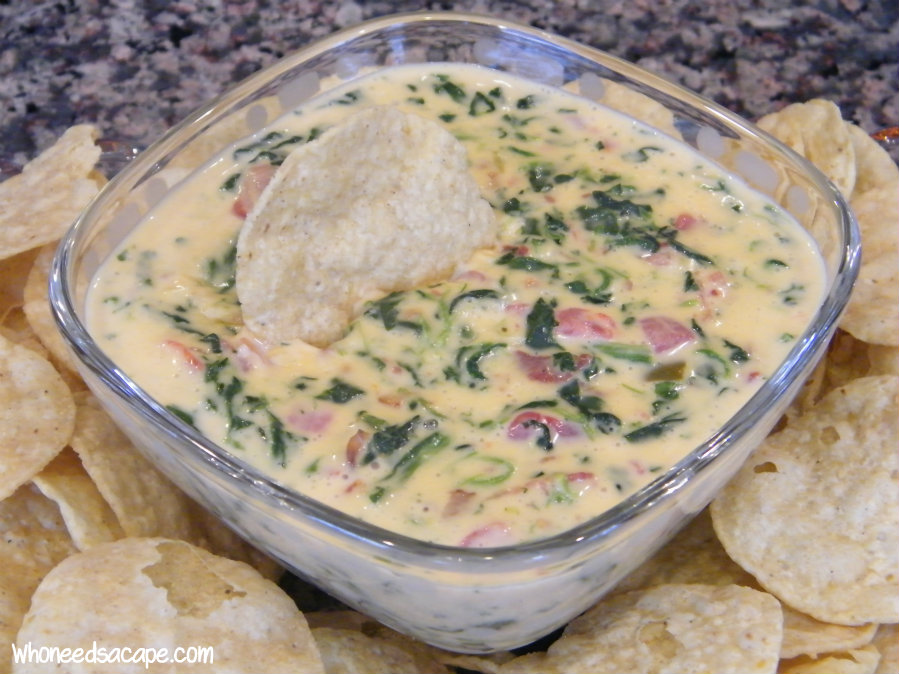 You'll want to dip everything into this amazingly delicious cheese dip! So good!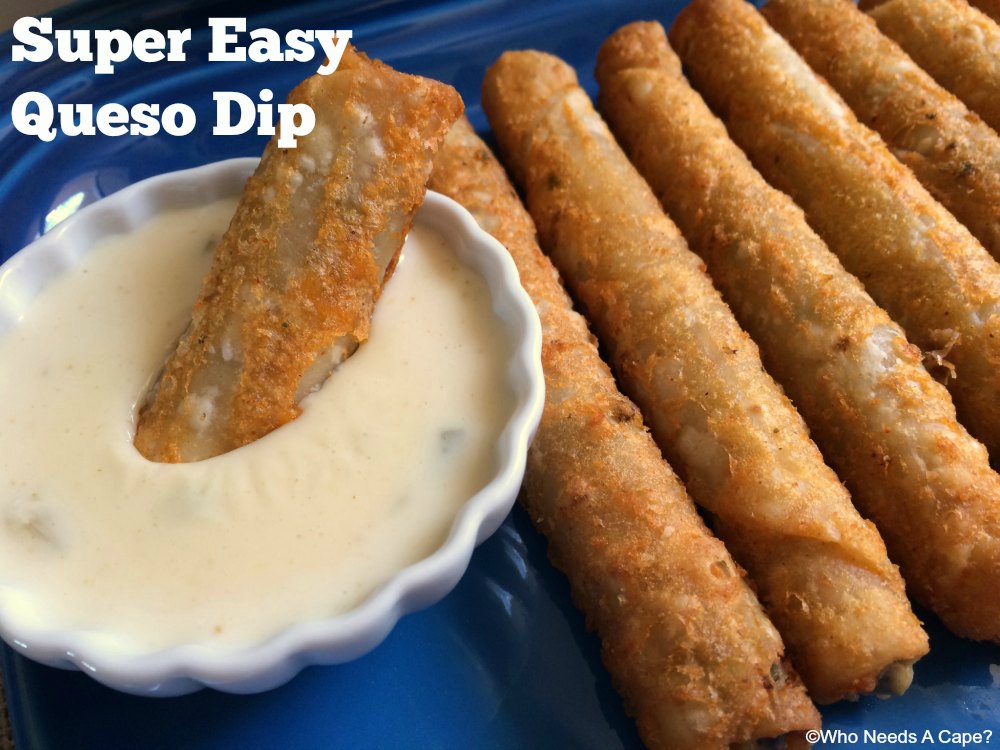 Yield: 12 sliders
Bacon Caesar Chicken Sliders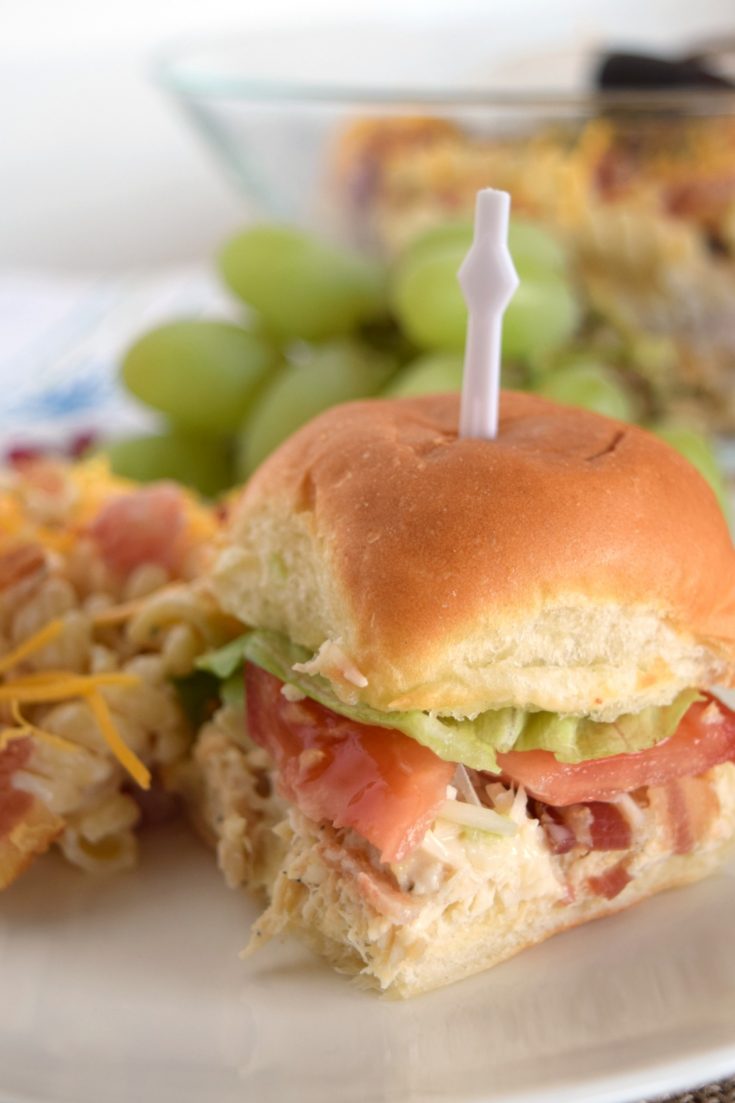 Ingredients
1 12 count package Butter-Flavor dinner rolls
4 T butter, melted
1/2 cup Caesar dressing
1/2 cup parmesan cheese, shredded
6-8 bacon slices, already cooked
Tomato slices
Lettuce
Instructions
Slice dinner rolls lengthwise. Place on baking sheet cut side up, brush both halves with melted butter. Broil on low approximately 2 minutes until very lightly browned. Remove from oven.
Combine Slow Cooker Shredded Caesar Chicken and additional Caesar dressing in bowl, mix well.
Spread chicken mixture evenly over onto bottom of rolls. Sprinkle shredded parmesan cheese on top. Place bacon onto chicken and parmesan layer.
Add tomato and lettuce as desired. Finish by placing tops of rolls onto sliders.
Serve immediately or cover with foil.