Need a 20 minute snack? You can have these delish Flour Free Peanut Butter Oatmeal Cookies – including baking – done in 20 minutes! AND they are flour free YUM!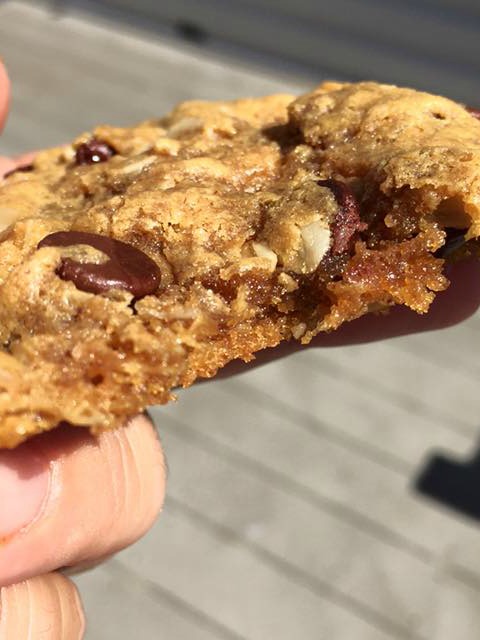 Do I see any other parents out there ready to high five and drink a QUIET cup of coffee??? Yup it's that time of year. It's BACK TO SCHOOL! WOOHOO! I LOVE back to school – yes I really do. My life is easy with Back To School though – my kids love it too (thankfully!). So keep reading because I love making the first week of back to school special with great after school snacks (I have included the easiest Flour Free Peanut Butter Oatmeal Cookie recipe ever in this post) and I make sure to pack a GREAT back pack with all of their supplies! LOVE BACK TO SCHOOL YOU GUYS!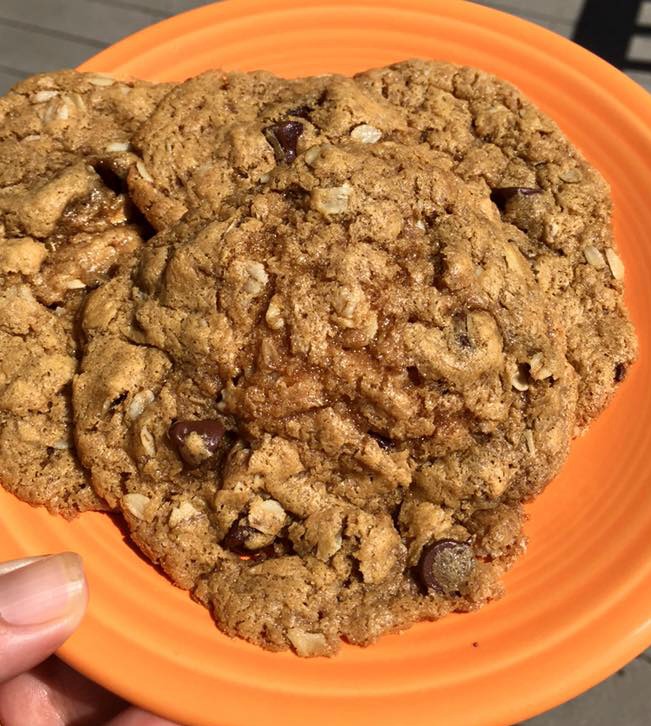 Alright, so if any of you know me – back to school is the season for deals and steals. I have a lot of shopping to do and I rely heavily on PayPal! LOVE how easy it makes my life. And to be honest? They even have a back to school deals page that helps me find my great deals – you guys have to check it out!!! Here's the link paypal.com/backtoschool! Let PayPal help find you some deals too!
AND I learned my something new with PayPal this year. Did you know that they have an easy way to donate to charities? I didn't even realize this (I'm slow sometimes!). In case you're like me and had no idea – here's the link for that  paypal.com/givenow. AND…if you donate through August 31, 2016 PayPal is giving an extra 1% on top of your donation (ps out of your donation made through PayPal? 100% of the donation goes to the charity of your choice. no fees anywhere!) So hurry up and give to a favorite Charity while you're already on PayPal Saving money! Here's a few of my favorites if you're looking to be inspired on who to donate to. I love the YMCA and their Programs as well as the Boys and Girls Club of America! Spread the word about this awesome way to give your fav charity an extra donation!
Alright you guys one more thing I have to share because I don't think a lot of people know! Did you know with PayPal Credit for Back to School, you can break your payments up over time using Easy Payments with PayPal Credit, or receive more time to pay with special financing offers like this one: No Payments + No Interest if paid in full in 6 months on purchases of $99 or more. I'm using it for Back to School and for my boys to be on the Swim Team! It's wonderful. So don't worry – you don't have to spend ALL of your money up front!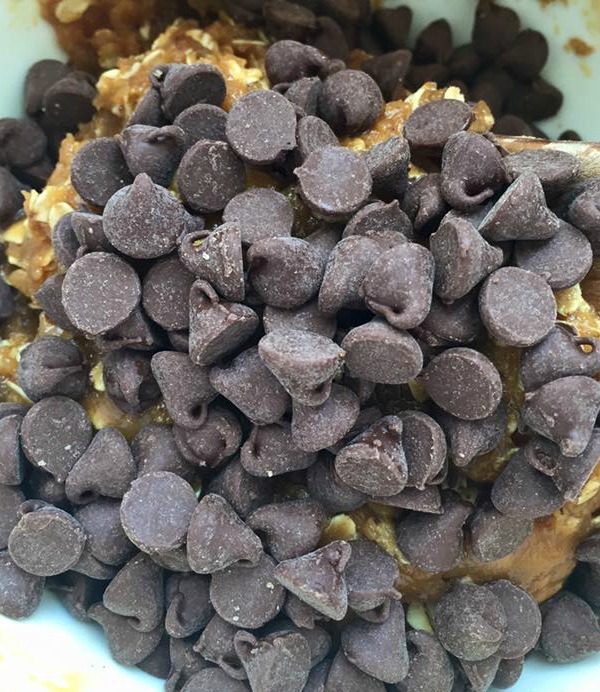 Before I get to my delish Flour Free Peanut Butter Oatmeal Cookies I need to tell you how I make my kid's backpacks awesome for the first week of school! Here's how I roll:
We always have little tissue packets (always a runny nose from someone)
Awesome new crayons, colored pencils and markers make it in the back pack (my boys LOVE this stuff)
A special folder with their favorite character
A note from mom or dad appears in the back pack every day for the first week to tell them to do great, we love them or to have a wonderful day
Just the little things are enough for my boys. Which makes all of this so fun! The other little things I do is come up with some "new" treats for them after school. I need them to not be HORRIBLE for them. A bit of sugar is ok, but I like having something home made after school 😉 My Flour Free Peanut Butter Oatmeal Cookies really were a hit and here's how you make them!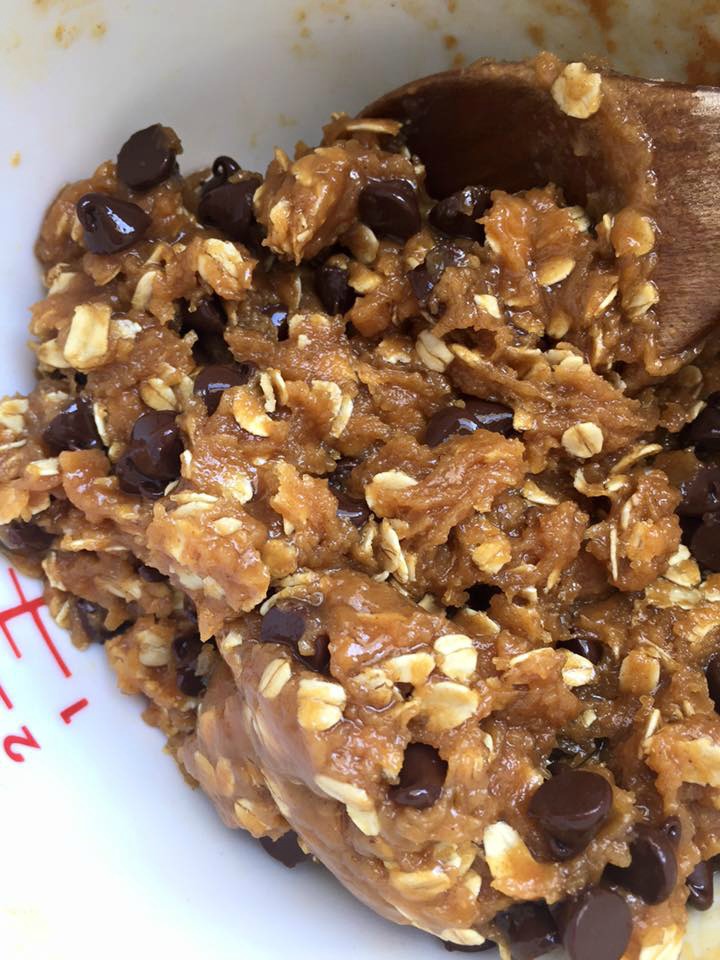 Here's what you need!
1 C Peanut Butter
2/3 C Packed Brown Sugar
1 tsp Vanilla
2 Large Eggs
2/3 C

Rolled Oats

(here's your chance to make this

gluten free

– use gluten free oats)
1 tsp

Baking Soda

2/3 C Chocolate Chips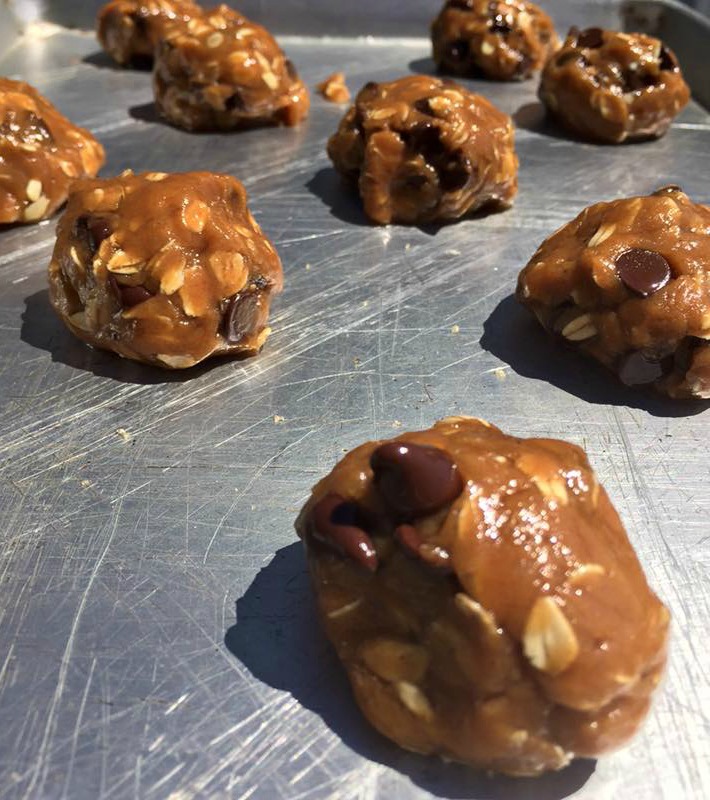 SOOOO Easy!
Preheat Oven to 350
Mix all

ingredients

together (I hand mixed and started from the top and added one at a time – if you're using an electric mixer you could do all wet and then add in the dry)
Form dough into balls (I made HUGE cookies and went with a 2 inch or so ball)
Place balls on a cookie sheet (ungreased)
The balls will fall a bit and that's fine. Press the top gently with a fork – no need to smoosh all the way
Bake for 11-13 minutes – these cookies are soft but delish
Let cool for at least two minutes before moving
Have a missed any fantastic ideas about how to get those kiddos back to school and loving life? Don't forget to shoot over to PayPal to get the deals (YEA!) and to donate (Double YEA!)!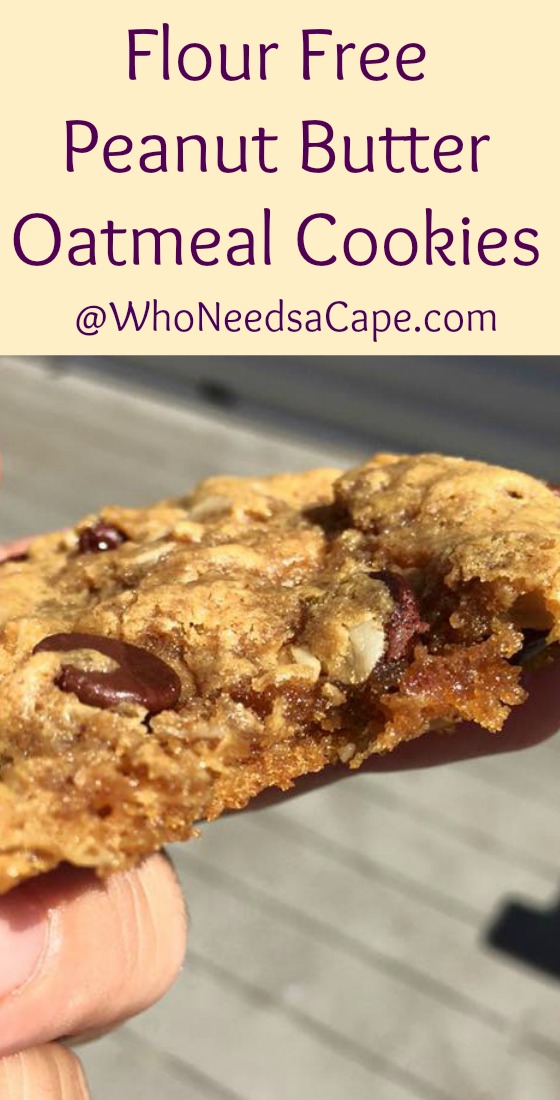 I was selected for this opportunity as a member of Clever Girls and the content and opinions expressed here are all my own.