Slow Cooker Shredded Caesar Chicken is so incredibly simple to make. This tender chicken is also the basis for many delicious meal variations.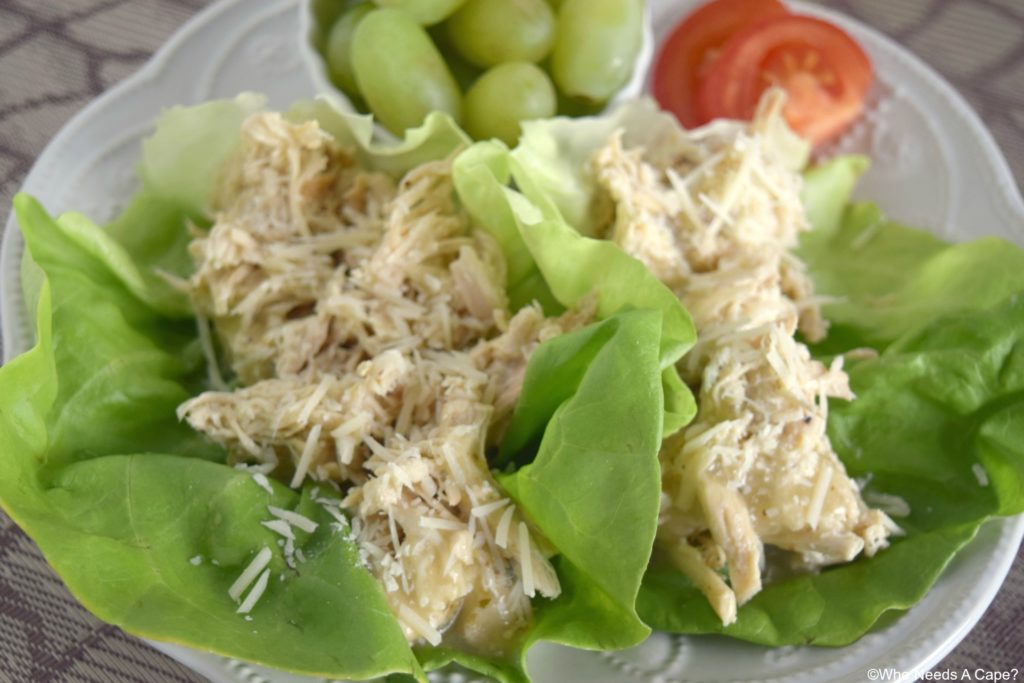 There's something to be said for stretching a meal. The older generations certainly did it. Do you know what I'm talking about? Think about your grandma, she'd get 2-3 varying meals out of one roasting chicken. I like to refer to them as "stretch meals", meaning you can keep stretching it out.
Stretch meals are certainly great for the budget wouldn't you agree? What I also enjoy about this is it is a sanity saver. Let me share with you my example and how this Slow Cooker Shredded Caesar Chicken became a go-to stretch meal.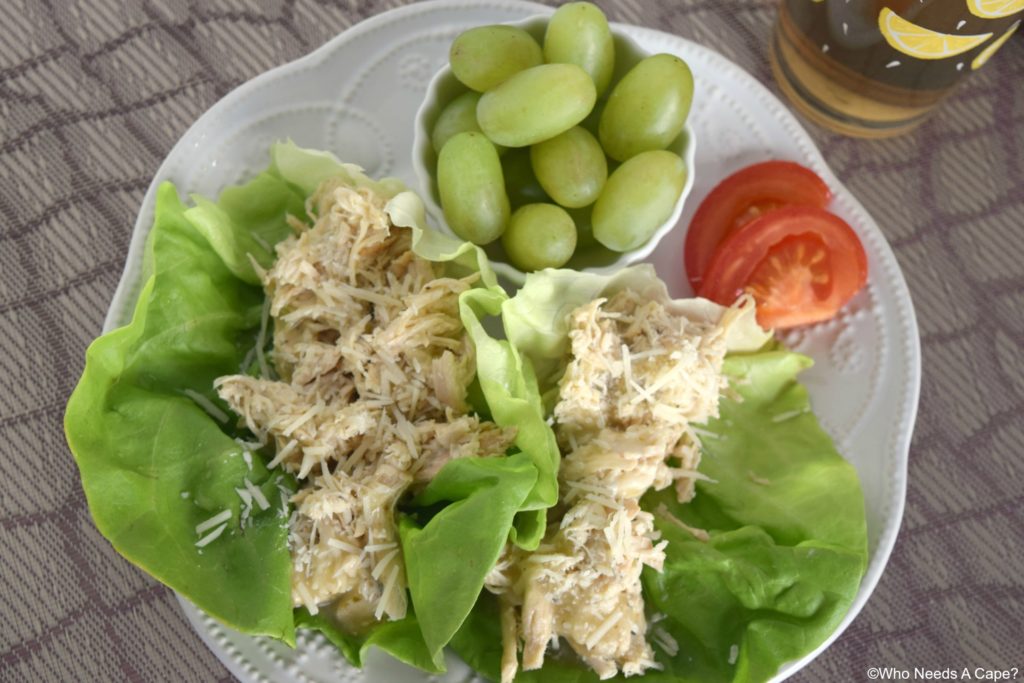 So boneless, skinless chicken breasts go on sale at the grocery store. YES! That big old package looks great and the price is right but you've made the same chicken dishes over and over, we've ALL been there.  That's when you get the slow cooker out and add in a couple of simple spices, and some Caesar salad dressing. Yes, bottled dressing and let your slow cooker get to work.
At the end of the cooking time, you simply shred the Caesar chicken and use it in whatever dish you'd like. You could even freeze part of the chicken to use later. What to use the chicken on right now? It could be as simple as lettuce wraps as seen in this post, or even tortilla wraps. I used the shredded chicken over some buttered fettuccine noodles and my favorite way to use them was in Bacon Caesar Chicken Sliders.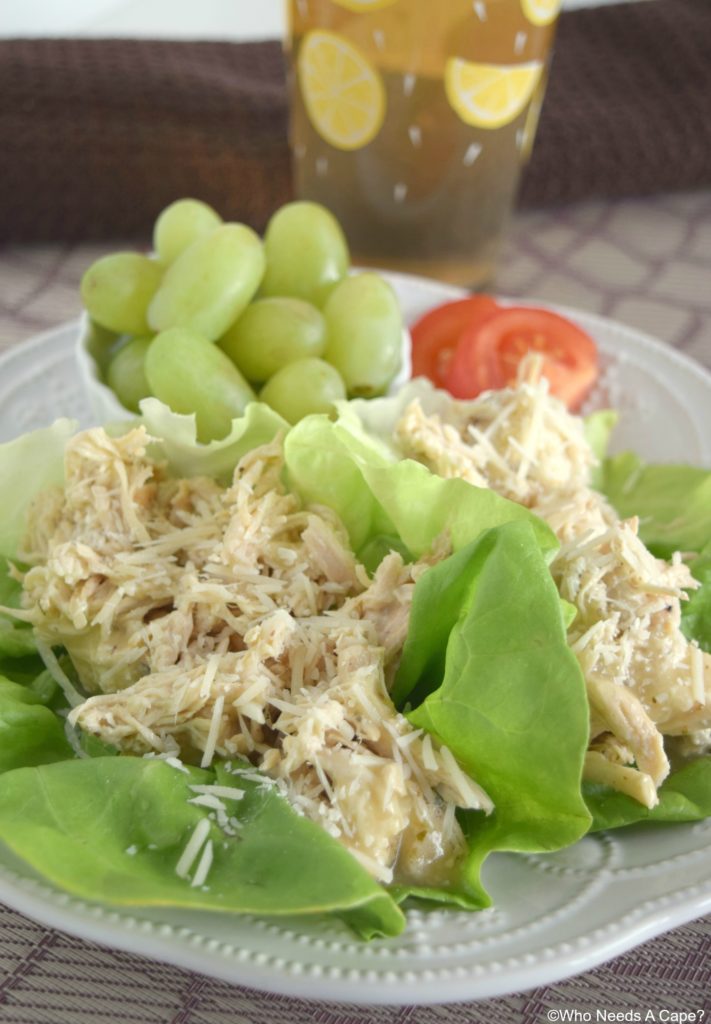 You see how this chicken is a sanity saver? This stretch meal turns itself easily into 2-3 meals after you've made it. Taking less than 5 minutes to throw in to the slow cooker….and getting meal after meal in return…WIN WIN!!!
---
Other delicious slow cooker meals:
Slow Cooker Creamy Chicken & Noodles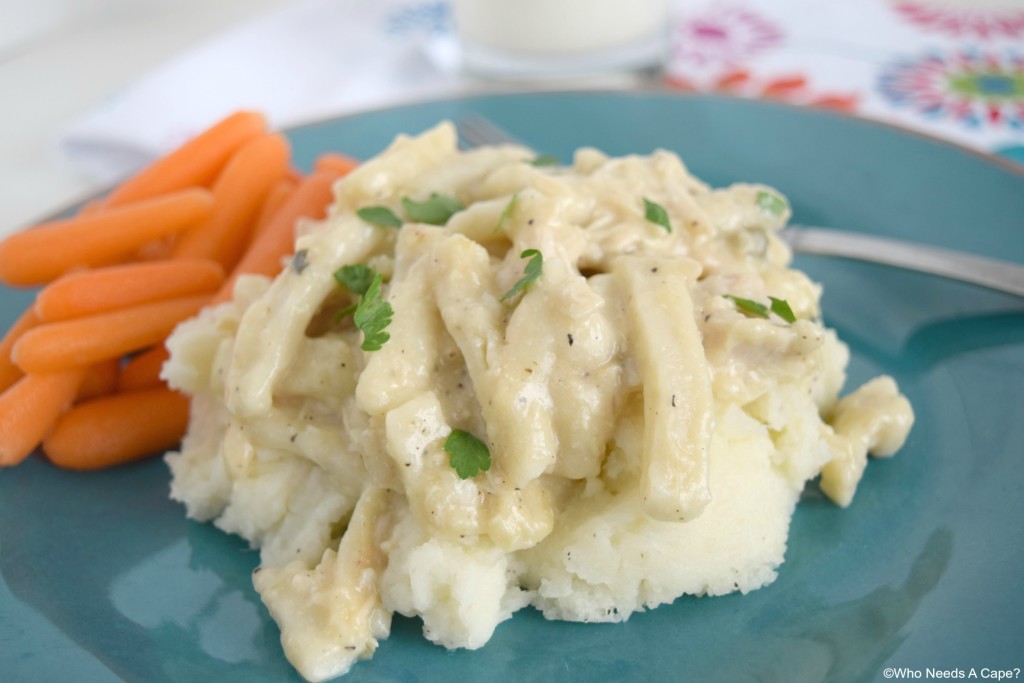 Slow Cooker Ranch Chicken Tacos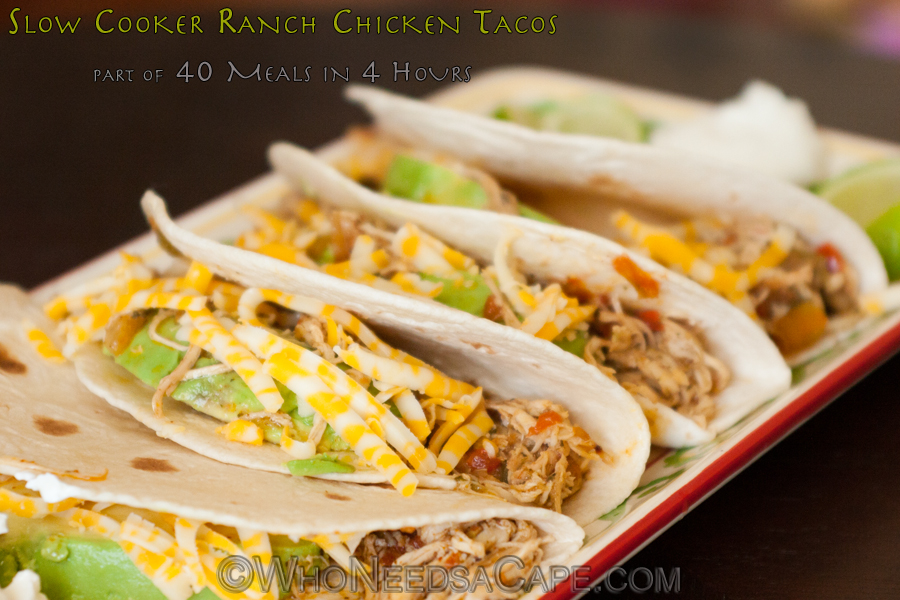 Slow Cooker White Mac & Cheese