This shop has been compensated by Collective Bias, Inc. and its advertiser. All opinions are mine alone. #MangiaTonight #CollectiveBias
This Loaded Artichoke Garlic Bread is chock full of cheesy goodness. Easy to prepare this is the perfect side dish with pasta!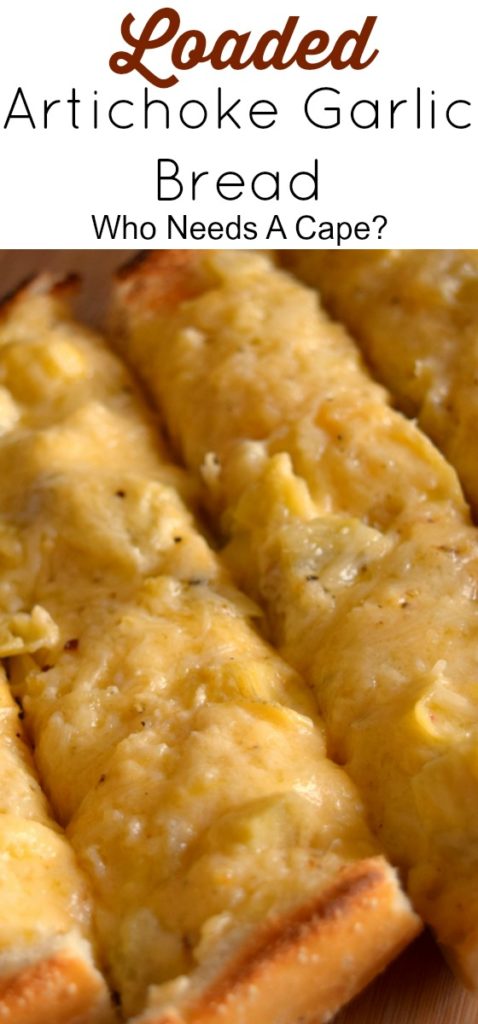 Who tries to set up a time to leave their house with their spouse, but weekly this fails? ME TOO! I am too busy driving kids to Girl Scouts, School, Clubs, plus finding time to meet up with my older kiddies. My husband and I barely have time to hold hands some days – let alone leave the house! So I decided to try having a night at home together – that way no matter what happened we could both make it!
 The idea was simple, but it was great. My husband and I got to spend honest to goodness time together. I didn't want to spend that time in the kitchen, I wanted to guarantee that we would have time to talk, eat, catch up with each other! I needed to have a game plan of some sort (I never have a long warning when these Impromptu dates will happen), so I went on down to Kroger to see what I could find to serve us for dinner (and hey keep in the freezer if the date didn't happen that day!).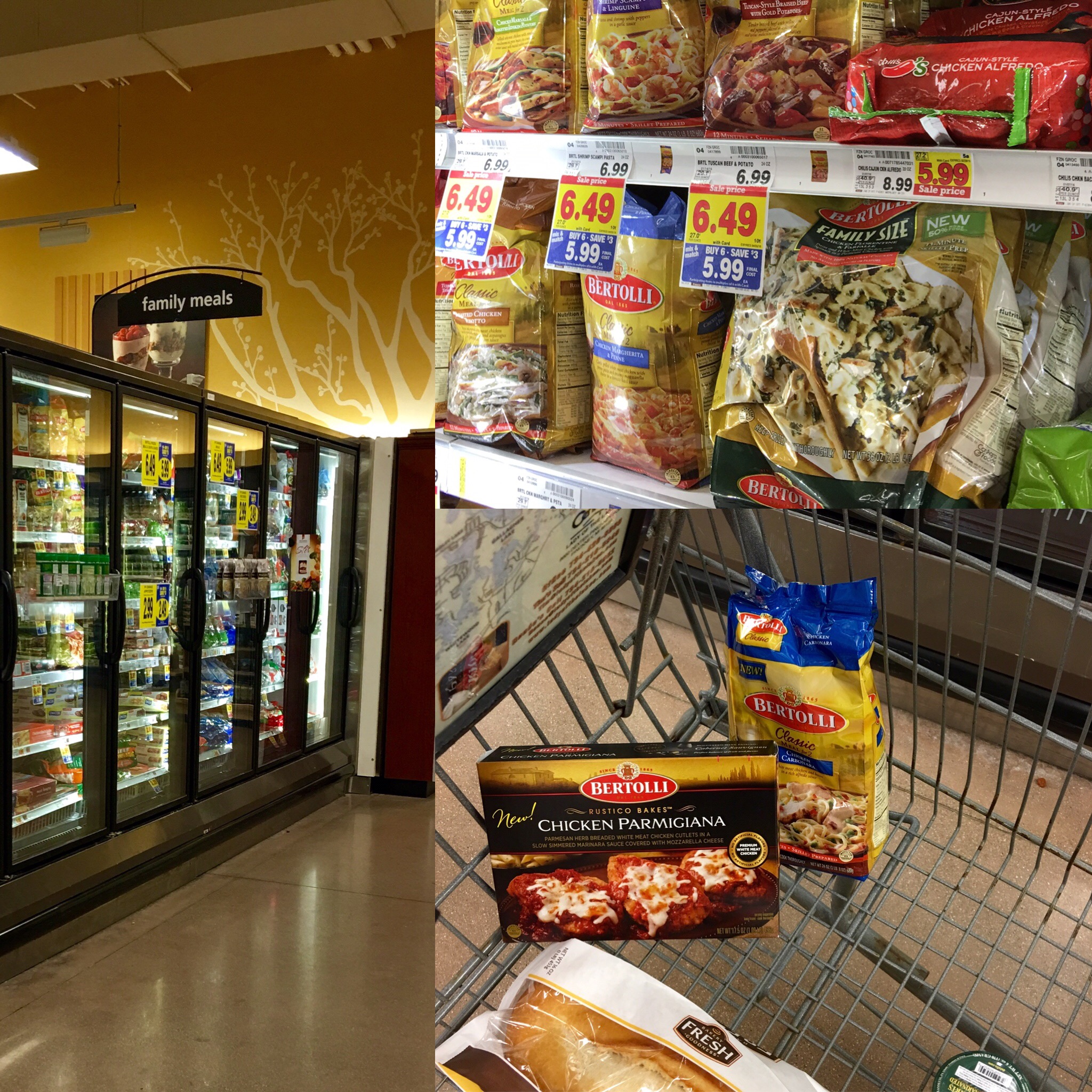 I found exactly what I was looking for when I saw Bertolli Chicken Parmigiana and Bertolli Chicken Carbonara. Now I had 2 meals that could wait for me until the date night would appear (or I would make it happen by sending all the kids to the movies together – that's a nice thing about having big ones and littles!). The Bertolli meals looked delish and since they were new to Kroger I had to give them a try.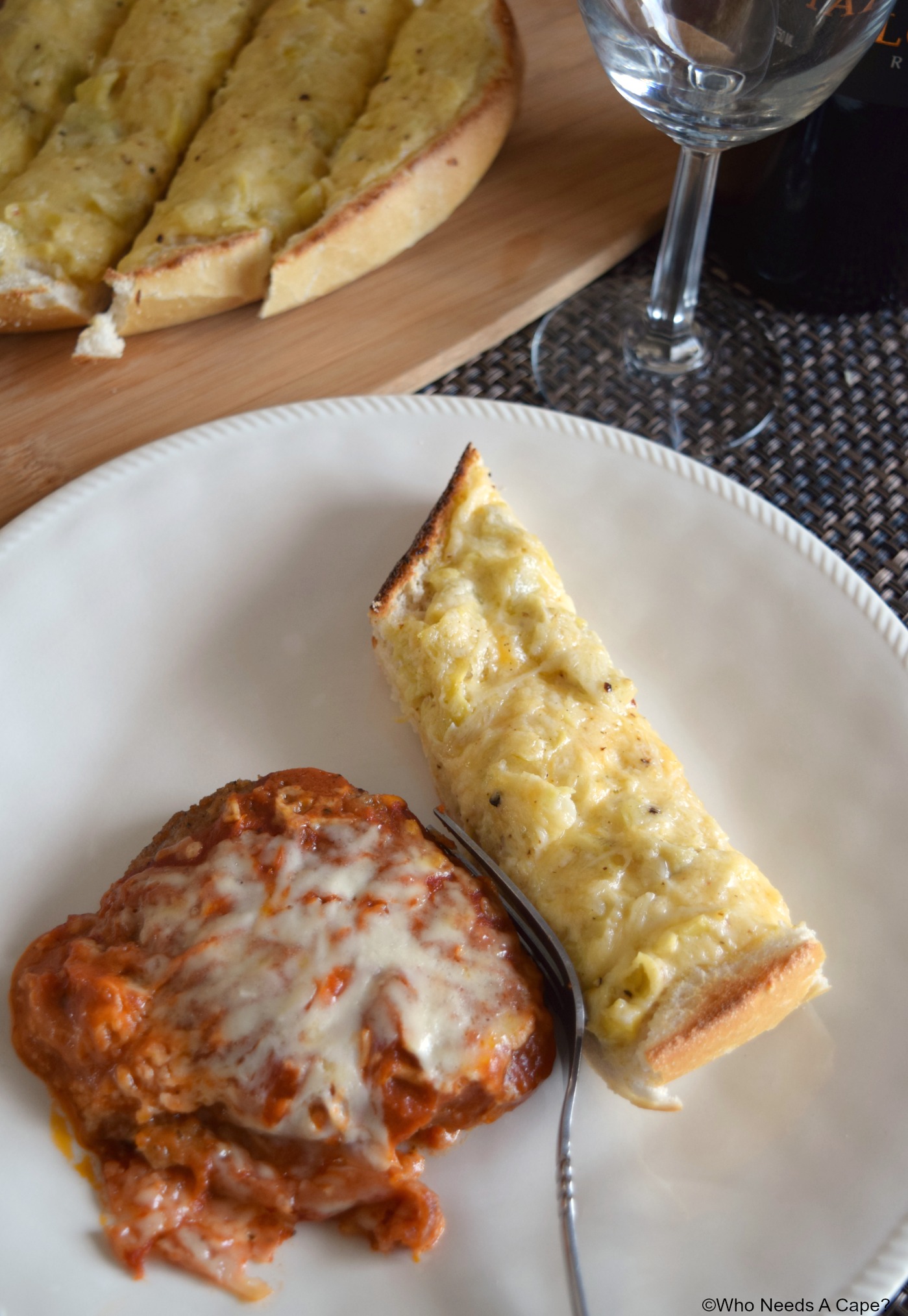 Italian dinners always have that romantic feel don't you agree? You get that Mangia Italian Romantic Violin Music feel. And the Bertolli Chicken Parmigiana and Bertolli Chicken Carbonara did not disappoint. We had the Chicken Parmigiana first (hello YUMMY!) and I needed something quick and easy to pair it with. I decided on a delicious Loaded Artichoke Garlic Bread. Easy – tasty – and fit with my romantic impromptu evening in with my husband.
We definitely had a Mangia Dinner. We ate the best meal – between the bread and the Chicken Parmigiana – my husband and I were stuffed with yummy goodness. We had another night when we had the Chicken Carbonara and just gobbled it up. It's so nice to have a night with delicious comfort food, good conversation and relaxing. I feel like he and I spent the evening in Italy! Thank you Bertolli for transporting us!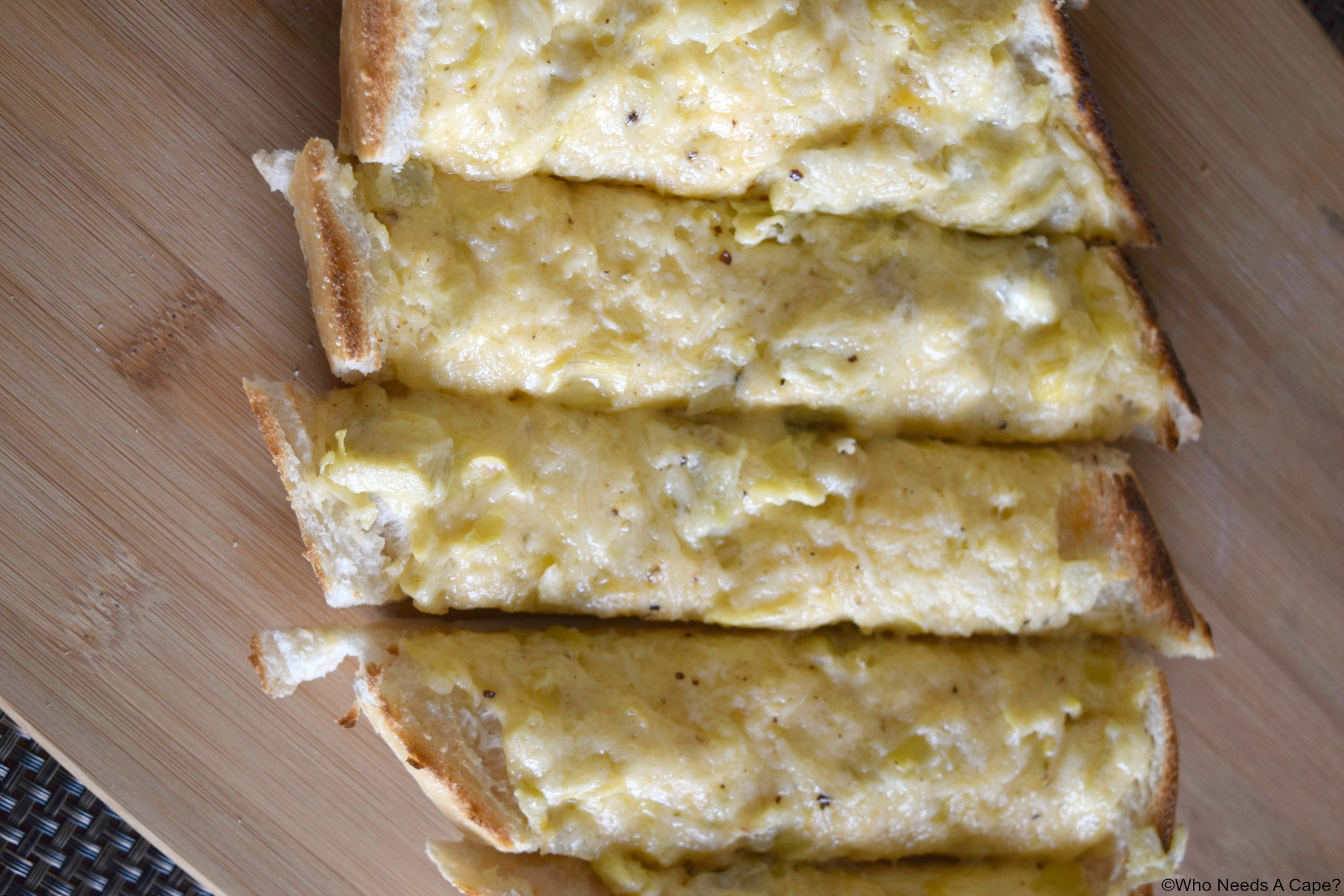 The great thing about Loaded Artichoke Garlic Bread is that you can make it while you are baking your yummy romantic Bertolli Chicken Parmigiana. So stick that in the oven and prepare it according to the instructions. Then start your bread!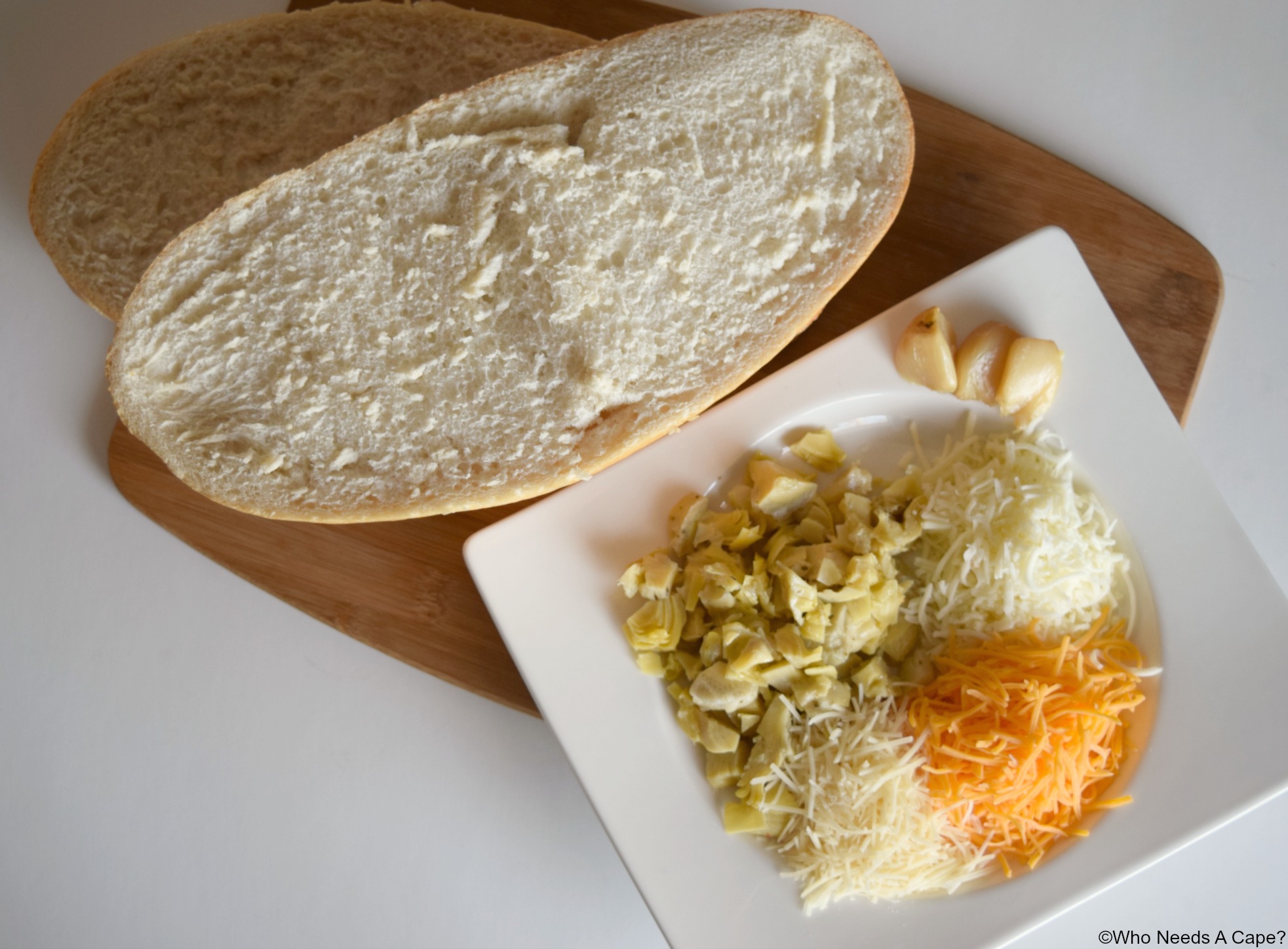 First thing you'll need for your bread is your ingredients:
1 loaf French Bread
4 T butter
3 cloves garlic, chopped (I used roasted)
6 oz jar Artichoke Hearts, drained & chopped
1/2 cup mozzarella, shredded
1/2 cup cheddar, shredded
1/2 cup parmesan, shredded
1/2 cup sour cream
Salt & pepper to taste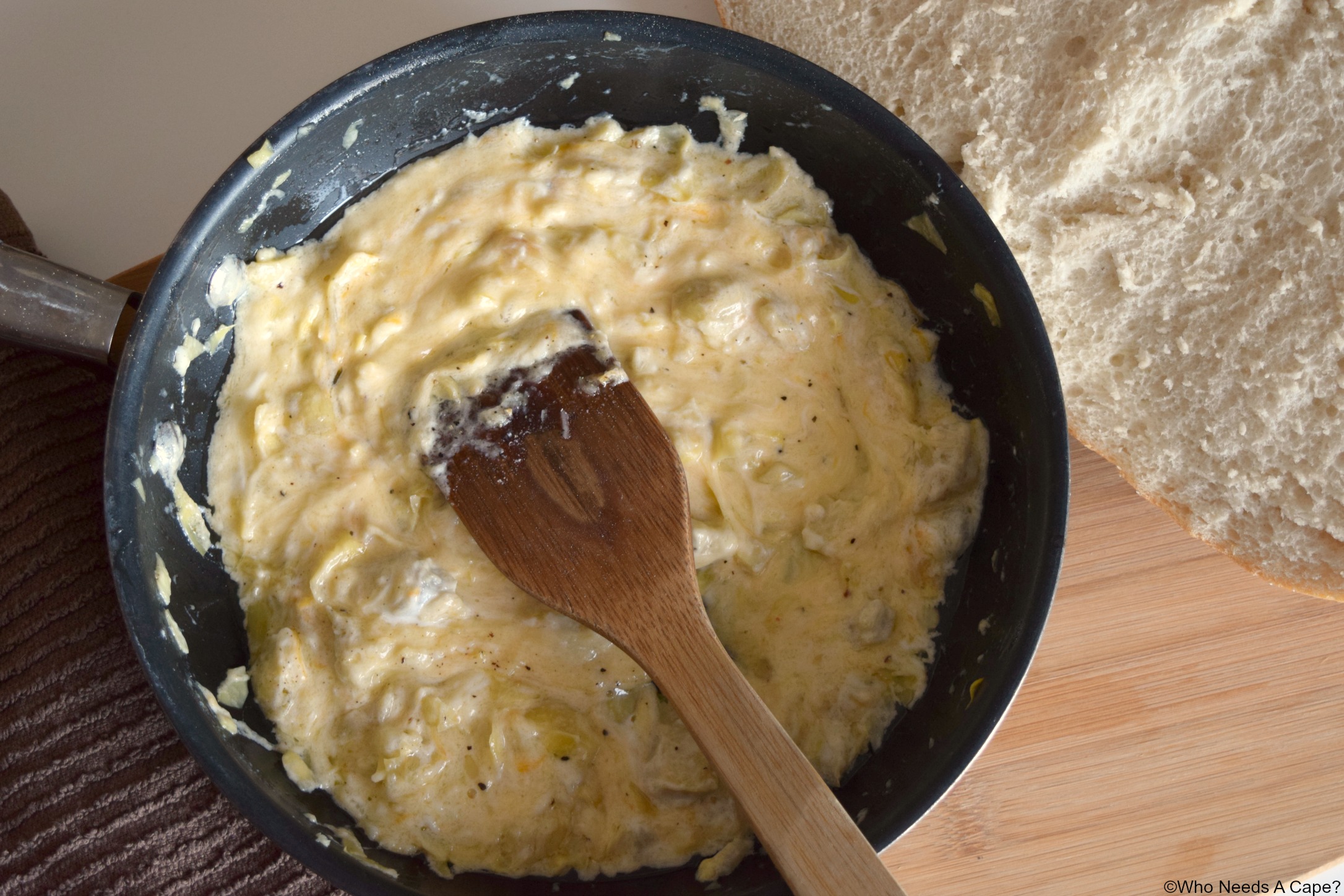 Cut loaf of French bread lengthwise, place on baking sheet.
In small nonstick skillet melt butter over medium heat. Add garlic and saute 1-2 minutes.
Add into garlic butter mixture: artichoke hearts, mozzarella, cheddar, parmesan & sour cream. Stir until cheeses are completely melted. Add salt & pepper to taste.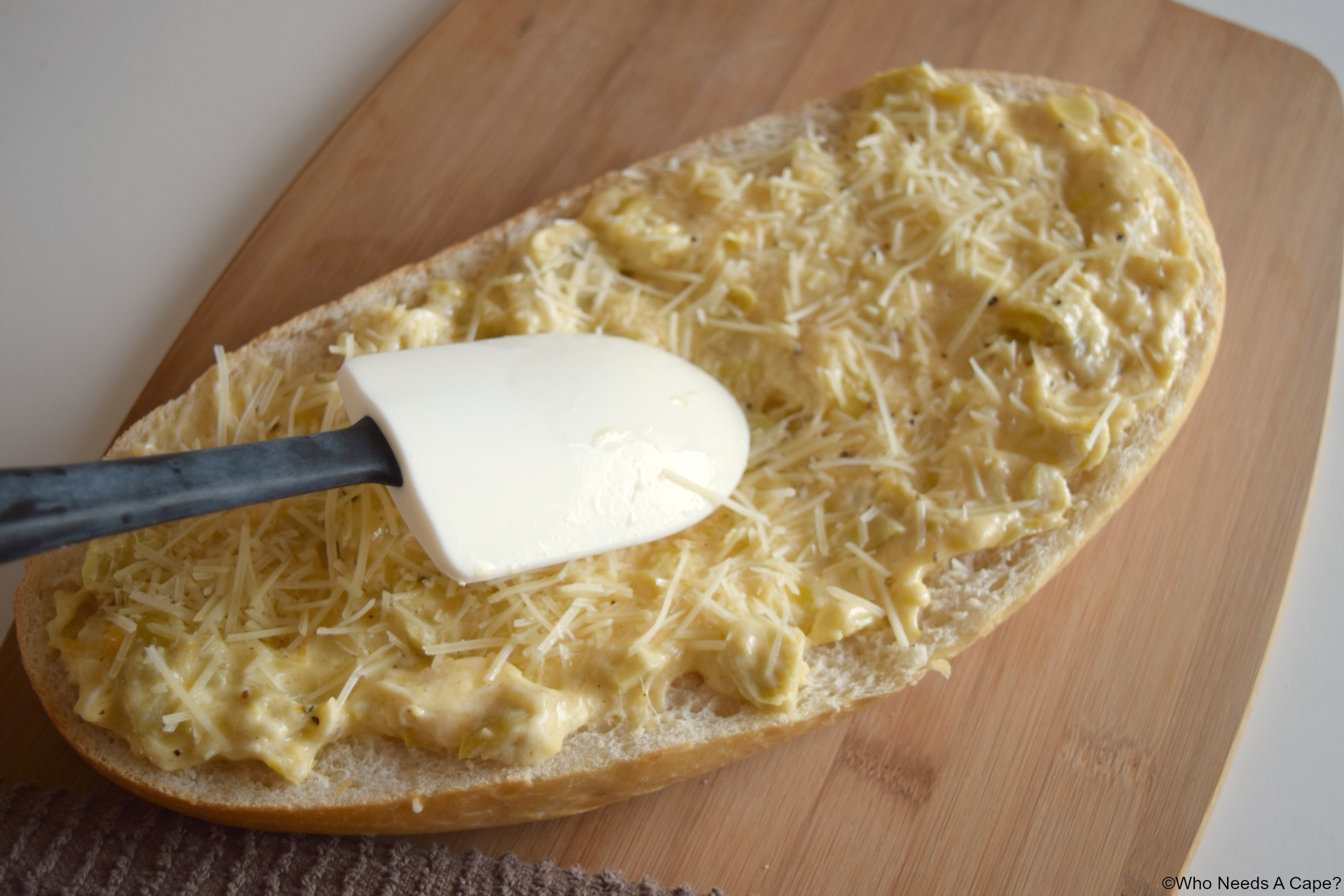 Spread mixture over both halves of French bread.
Broil 4-5 minutes on low.
Remove from oven, allow to cool 2-3 minutes before cutting.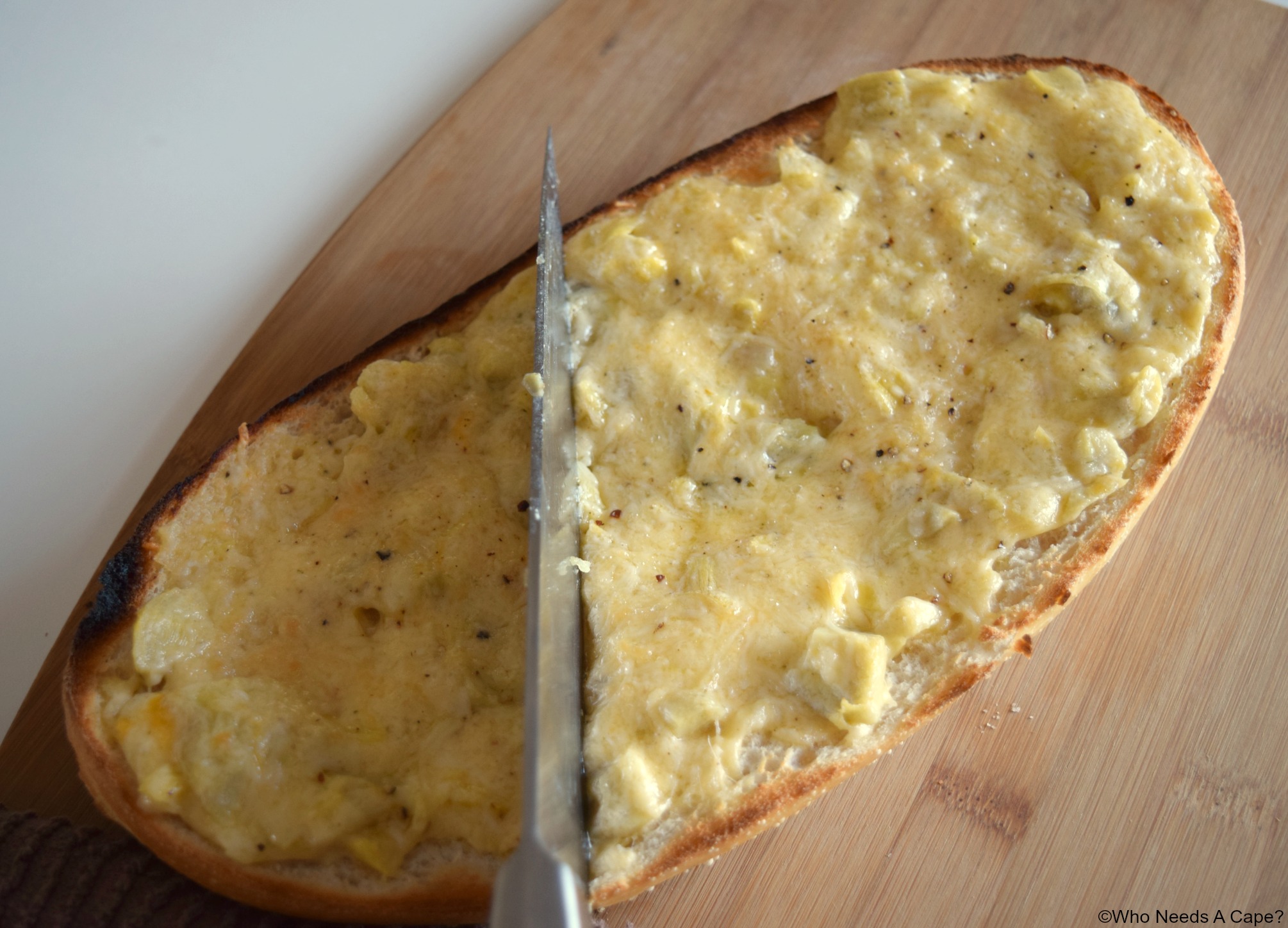 So I gave you the idea, and I gave you a great bread recipe – what's stopping you? Enjoy your impromptu "I have no time anymore" date with your husband! I enjoyed mine thanks to Bertolli! Find Bertolli items at some of the lowest prices of the year in a Kroger or Kroger banner store near you. Kroger banners include Fred Meyer, Smiths, Frys, Dillions, King Soopers, City Market, and QFC. Find a store near you HERE!