Potato Cream Soup is a fantastic meal that's simple to prepare and family friendly. Grab some crusty bread and dinner is served.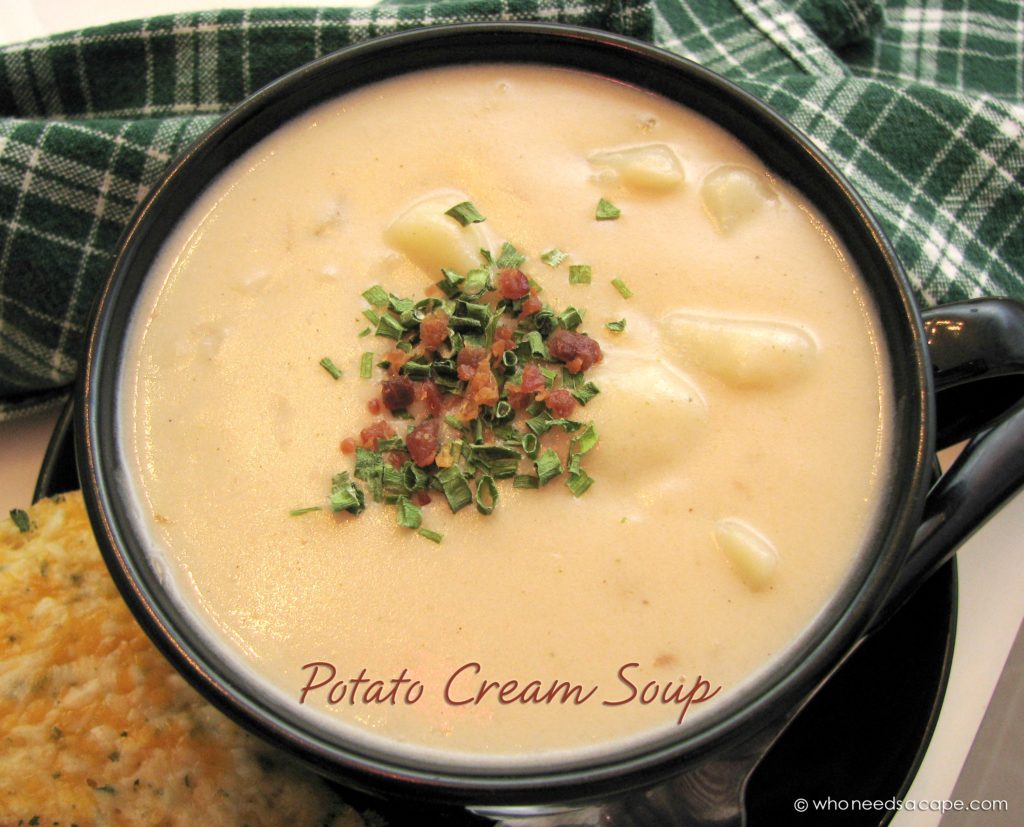 This is a perfect meal for a cold winter's night that's sure to kick the chill to the curb. Top with crumbled bacon and chives (or your favorite garnish) to make it even heartier.
I love fantastic cool nights (YES I DO). I'm actually not a huge summer fan – take fall or winter any day! Part of the reason I love my fall nights so much? Making delish soup. Nothing tastes better on a chilly day than some amazing soup. Am I right here? Potato Cream Soup has every element of comfort food that you're looking for and tastes amazing. I can't wait for you to try it – it's delish!
Another reason I'm in love with Potato Cream Soup? It's a crowd pleaser. I've served this to friends, my parents, my kids – everyone has gobbled it up. and that makes me? The happiest person in the world. I haven't met anyone yet who doesn't adore this soup – you will too!
One more trick that I ALWAYS use no matter what soup I'm making. I make a bit extra and then immediately put it in individual containers. That way I have lunch for a few days (my husband as well) so I get 2 plus meals out of it. One amazing dinner and then a few lunches? It's perfect and a time saver!
---
Other warm soups that you'll love:
Slow Cooker Stuffed Pepper Soup