Slow Cooker White Chicken Chili is a family favorite at our house! Not to spicy, just the right amount of flavors that blend nicely in your crockpot.

Did you ever forget how much you really enjoy a certain food dish?  That happens to me all the time!  I'm always scouring the internet looking for interesting dishes to try and while trying new recipes I sometimes forget how much I really enjoy an old standard.  This Slow Cooker White Chicken Chili is the perfect example.  We've been enjoying versions of white chicken chili for years, and then I stopped making it.  No clue why, it just didn't dawn on me to prepare it.  Then I found this particular recipe, and just knew I had to make it!  We've been enduring a very cold winter and white chicken chili just sounded good.  I modified this recipe from the original with just a couple of alterations to suit my family.  I lessened the amount of chili powder, if you like spice you could certainly add an additional 1/2 t or more to your slow cooker.
I also used a product that I have to share with you. Orrington Farms Chicken Flavored Broth Base & Seasoning, this is my new favorite pantry item! 100% all natural, gluten-free, shelf stable and makes 56 1 cup servings.  I'm not getting paid to promote this item, I just really enjoy using it and thought you may also.  I used this in place of the chicken broth and chicken bouillon, just 1 teaspoon per 1 cup of water.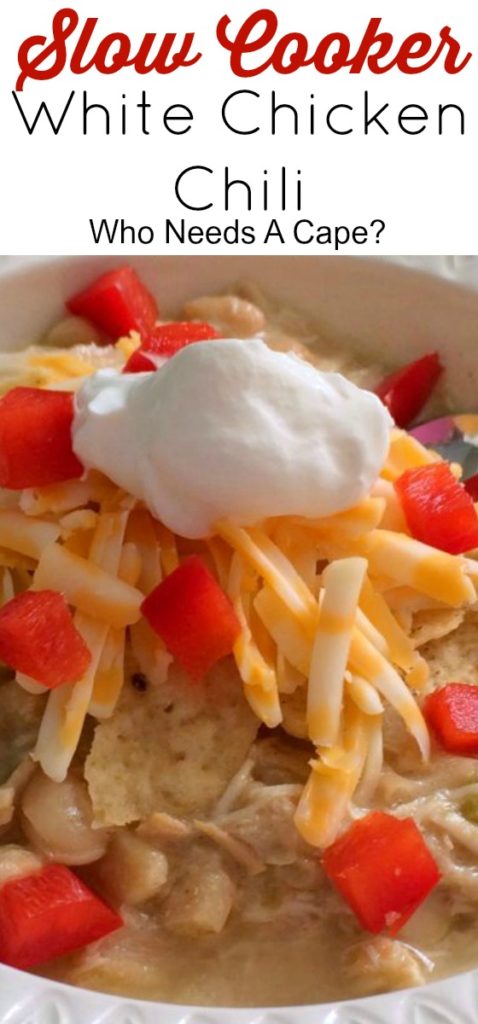 What I also like about this recipe is how fast you can get this into your slow cooker, you can certainly make it a freezer meal also like so many of our slow cooker posts.  Just remember at the end of the cook time to allow yourself an additional 30-40 minutes to finish this chili.  You'll want to shred the chicken and make the "roux" that will ultimately thicken the chili and add a nice level of creaminess.   Then add your favorite toppings, we went with crushed tortilla chips, shredded Colby-Jack cheese, diced bell pepper and a hearty dollop of sour cream.
Other delicious slow cooker dishes:
Slow Cooker Creamy Chicken & Noodles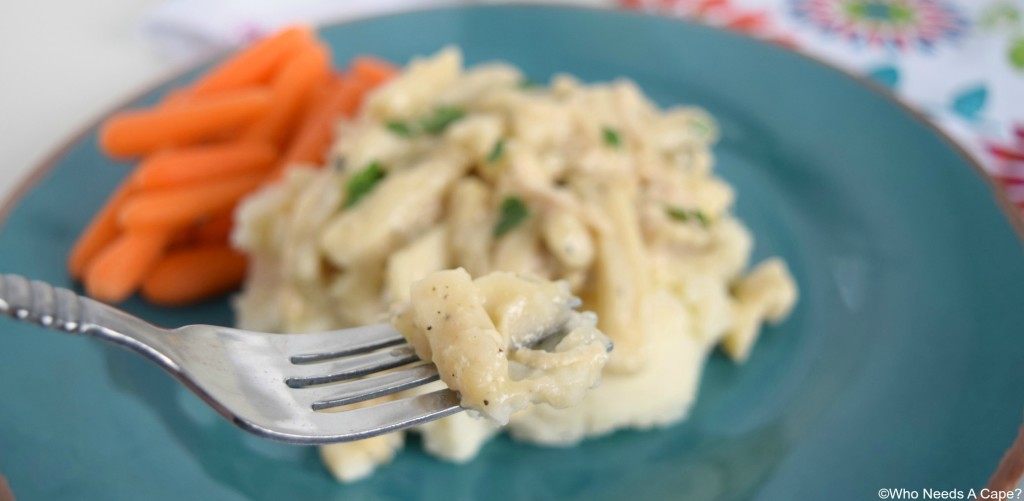 Slow Cooker Lasagna Soup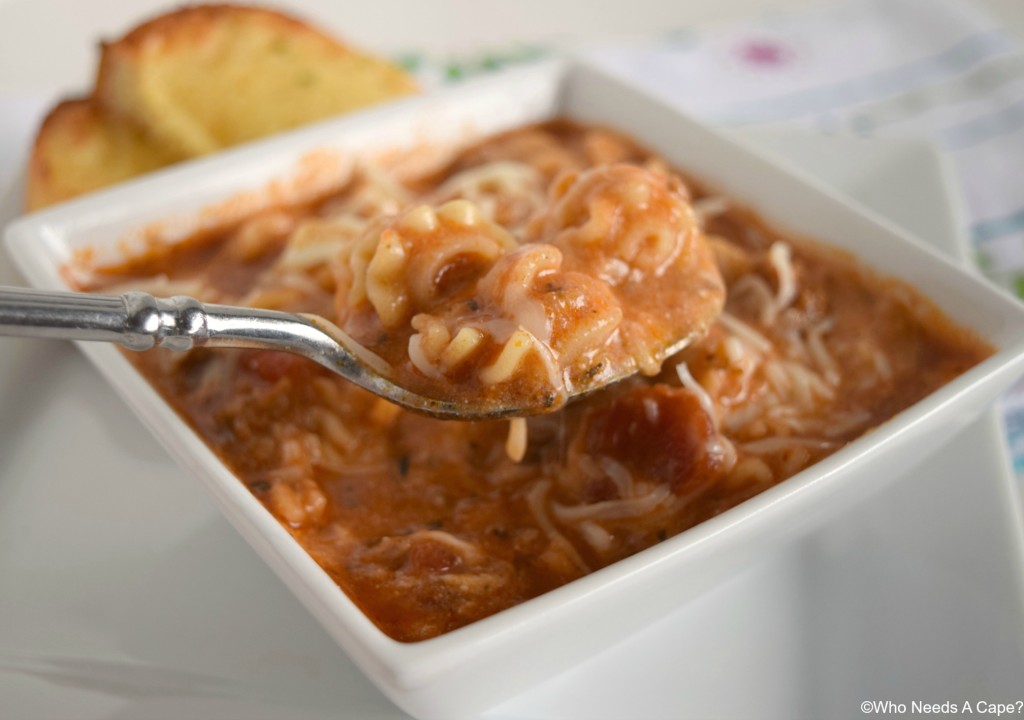 Slow Cooker Salisbury Steak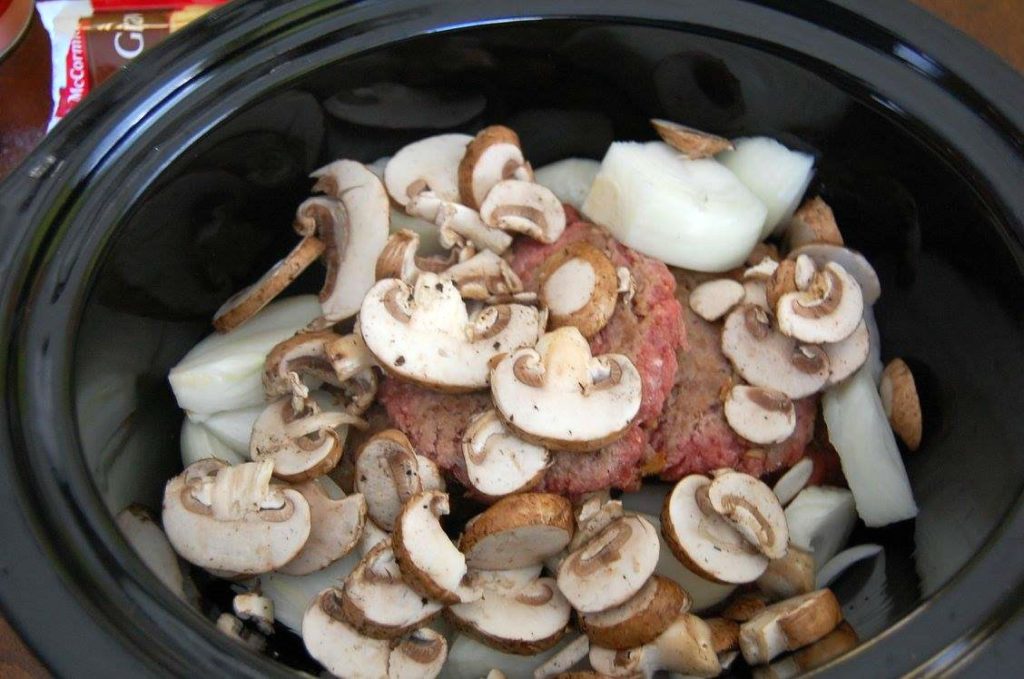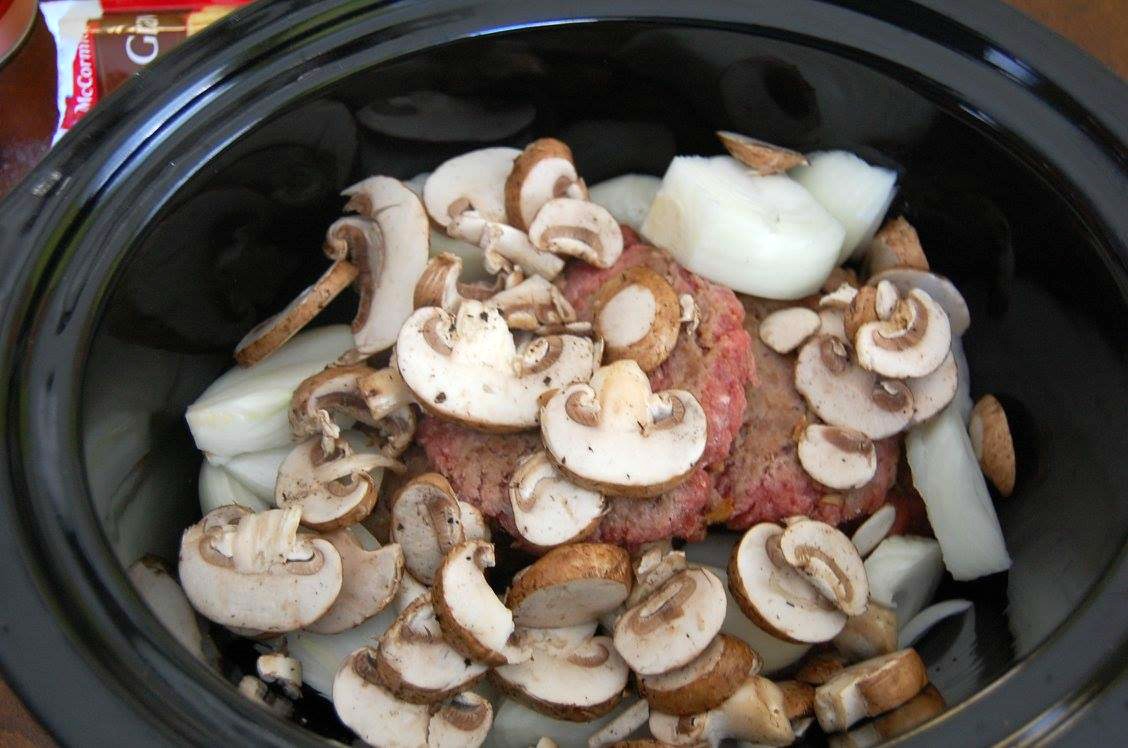 Be sure to follow our Freezer, Slow Cooker & Crockpot Cooking board on Pinterest!