Looking for a no fail family friendly recipe for asparagus? Try Garlic Roasted Asparagus! Great addition to your holiday table, so amazing!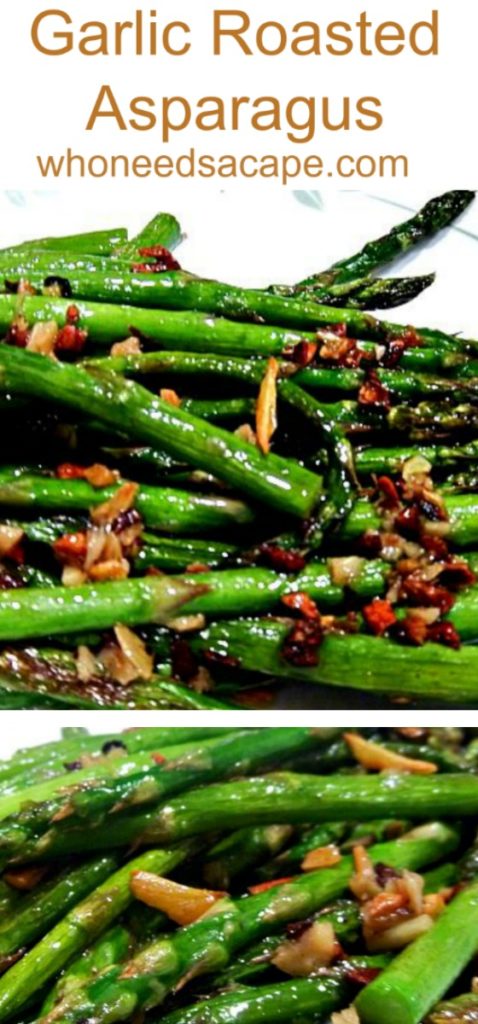 Spring is just around the corner! No really I looked it up just to make sure. But how I can tell is I was in the grocery store this weekend and they had bunches of asparagus on sale for half of what they usually cost. You can bet I loaded up. We are going to be eating asparagus for awhile.
If you are like me then you probably haven't really given asparagus a try (other than that one bite your mother MADE you choke down that was absolutely disgusting when you were a child). Well darn it I am a grown up and vegetables don't frighten me.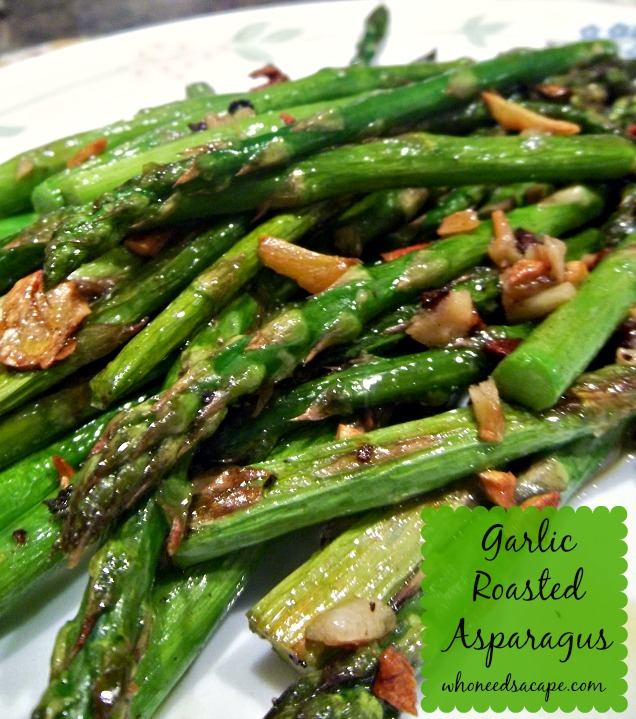 I found the best recipe for Garlic Roasted Asparagus you have ever tasted. My entire family (even the 6 and 8 year old) said this was GREAT. I almost took a bow I felt so proud. You can spice up the recipe with some red pepper flakes and bacon bits too, but I was *GASP* all out of bacon (hanging my head in bacon shame). But like I said it passed my family's test.
So if you have been wanting to get your family to try some asparagus try this great recipe for Garlic Roasted Asparagus. You won't be disappointed.