Do I really need to even talk about this? A White Chocolate Pumpkintini? It's so good – you have to make one this fall!  I wanted to have something a bit different than my normal Fall Drinks!  I honestly had never mixed any kind of chocolate Flavors with Pumpkin…but I have now!  And I will continue to!  The White Chocolate Pumpkintini?  It's amazing.  It opened up a whole new world of flavors to me!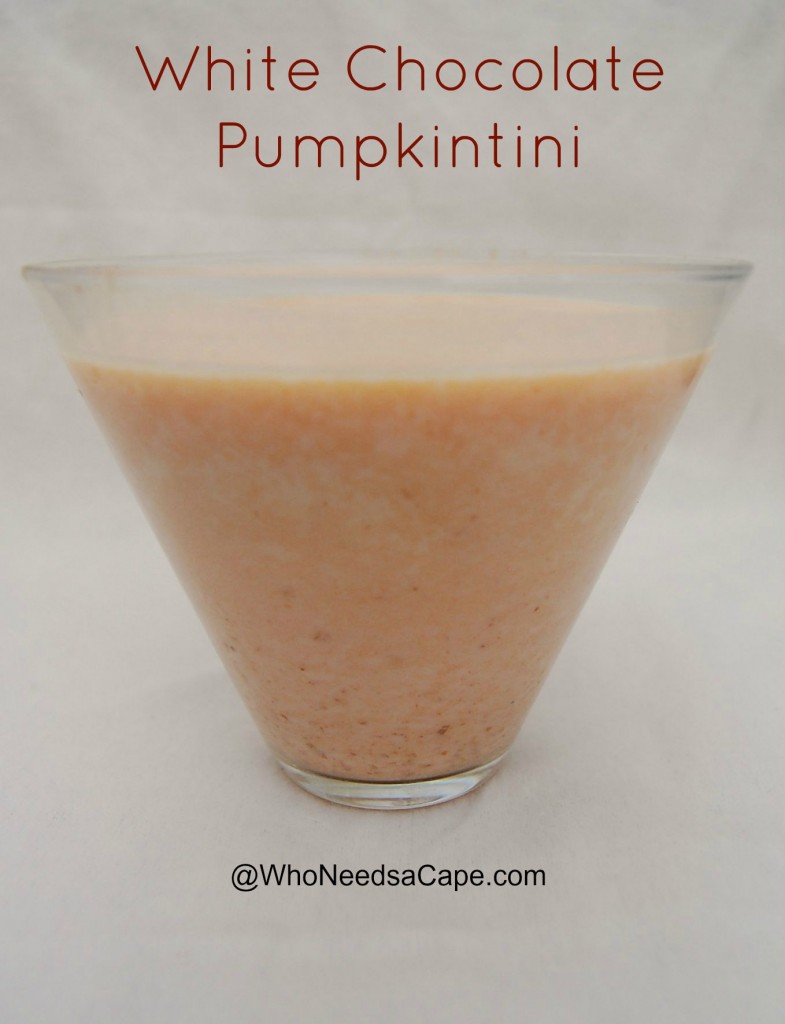 The white chocolate liqueur is not cheap – that's a warning right now. But, it's so delicious you won't regret buying it! And you can wow all of your friends and family this holiday season by making them this yummy dessert drink!
I used sweetened condensed milk in my recipe, but feel free to use regular half & half. I just wanted this to definitely be a dessert!  I don't always drink martini's like this, so when I do I like to have them as rich as possible.  (as a note I'm sure even milk would work in a pinch – just wouldn't be as rich.)
Check out these other amazing cocktails to tickle your taste buds!