Patriotic No-Bake Cake Batter Truffles are tasty bites of cake batter in All-American red, white and blue. Great for BBQ's, parties or picnics!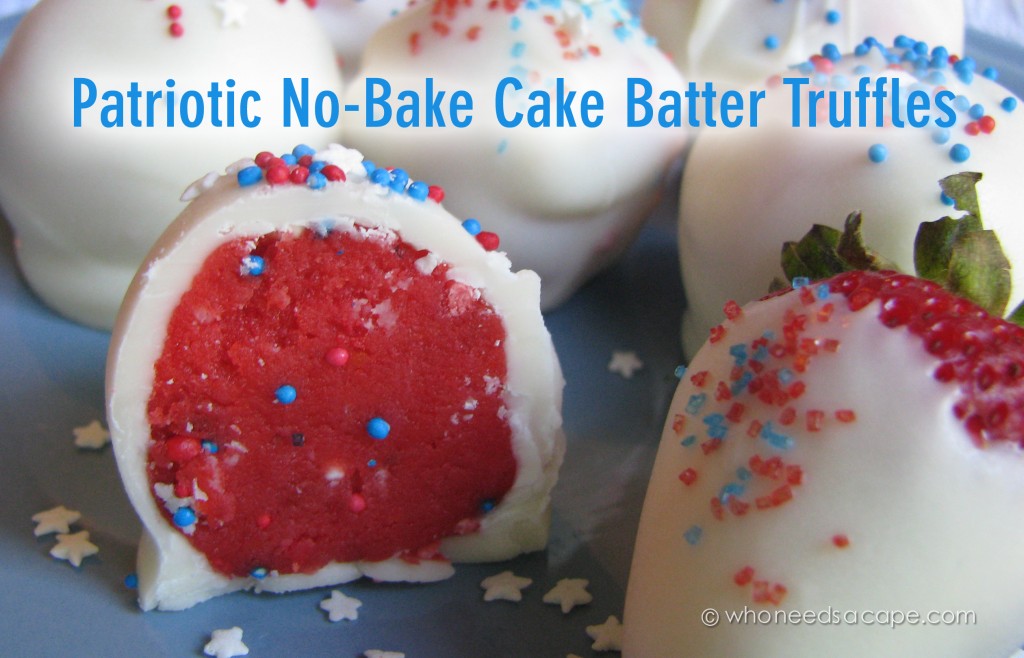 Well, I needed a version for a Memorial Day barbeque. What else can I say? So without further ado, I present…Patriotic No-Bake Cake Batter Truffles!
These bite-sized All American gems are the perfect addition to parties celebrating our good old Red, White, and Blue. Whether it be for Memorial Day or July 4th, there's no denying these will be gobbled up in no-time. They are always a huge favorite at parties and gatherings if you have the time be sure to double the recipe.
Have you happened upon the original version of these beauties? If not, I'll share that with you now as it is the inspiration and also our most popular dessert on Who Needs A Cape?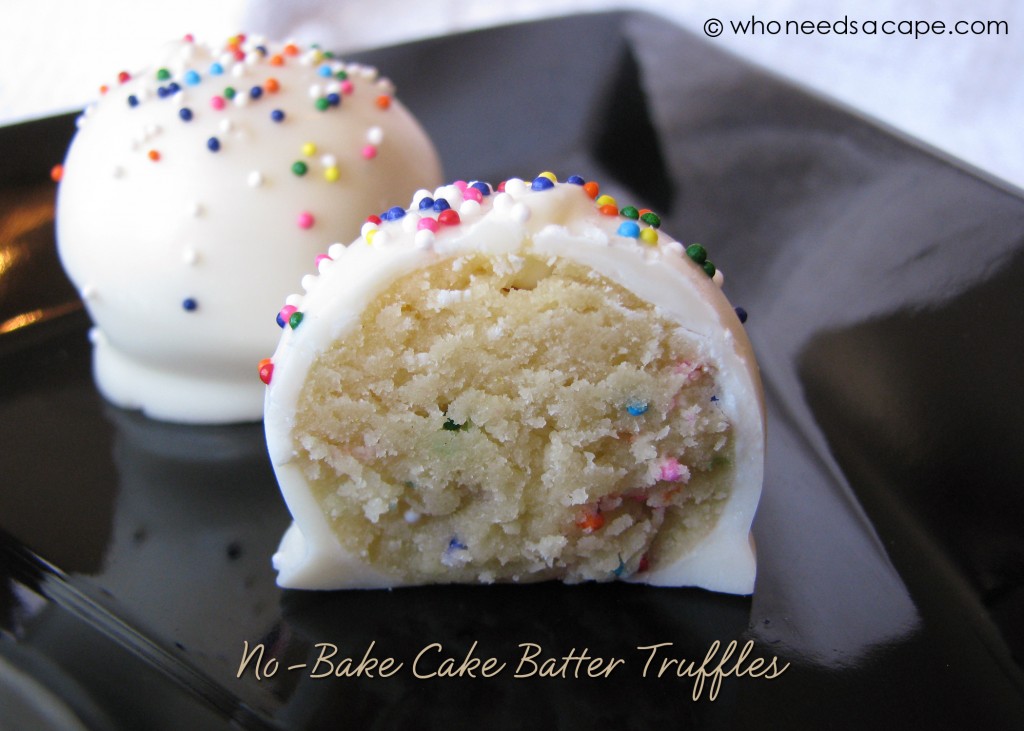 Creating this version I came up with a super-easy substitution of cake flavor (strawberry) and a bit of red coloring. I tend to hoard different kinds of sprinkles and jimmies, so it gave me a chance to dig into my arsenal of goodies, too.
I'm sure you will come up with your own creative spin when you make these too! Have fun and celebrate with these truffles, everyone will thank you…trust me!
---
Other great summer treats: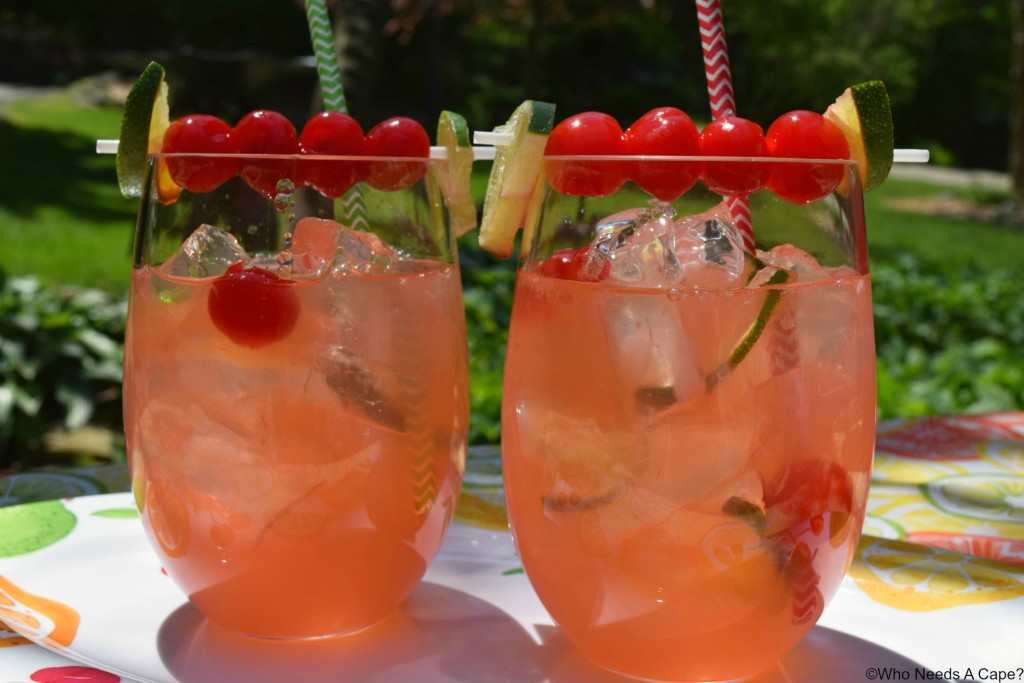 Make a big pitcher of our family favorite Cherry Limeade! Perfect for entertaining and summertime sipping, you'll love the sweet & tart combo.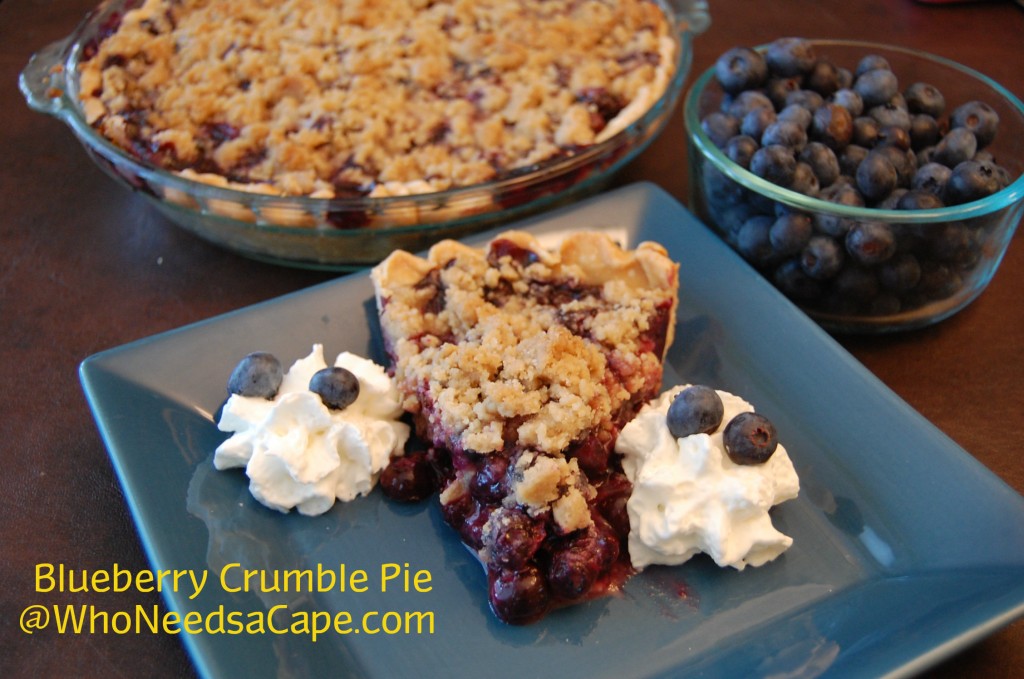 Enjoy the seasons best blueberries in this easy to prepare pie! Perfect with fresh whipped cream!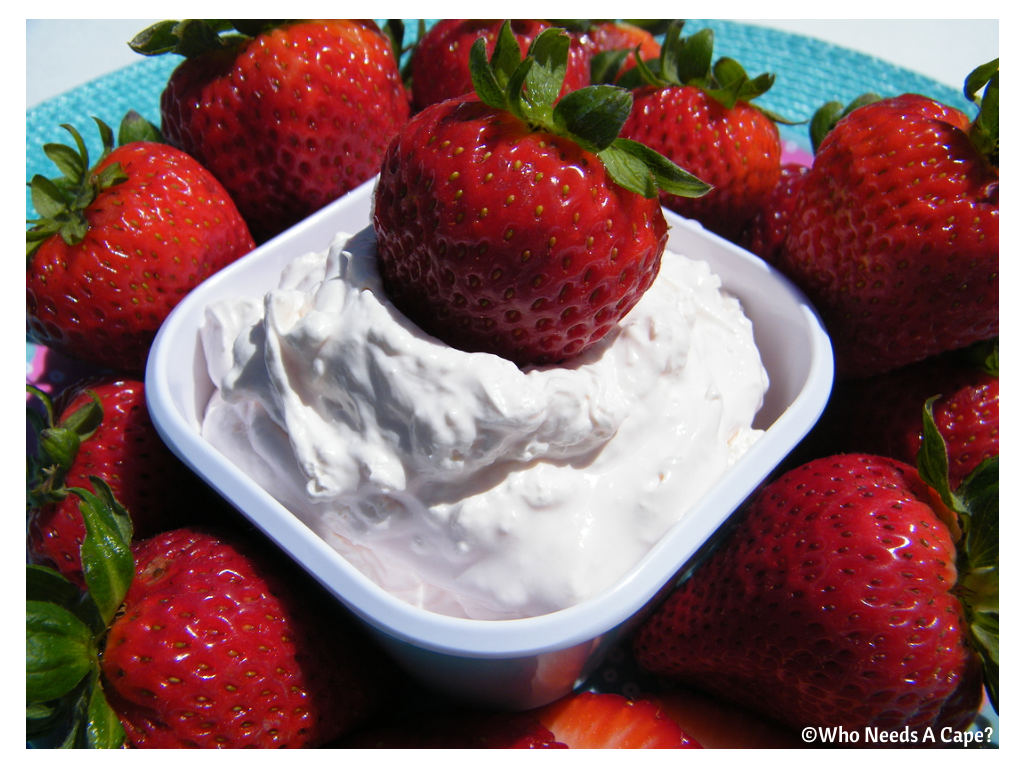 Creamy Lemonade Dip is great for fruit trays, fresh berries or to snack on with graham crackers. Easy 3 ingredient recipe that tastes delicious.
Patriotic No-Bake Cake Batter Truffles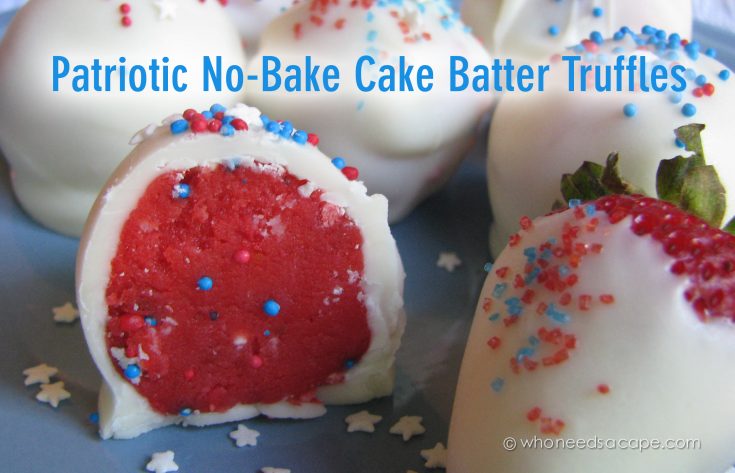 Ingredients
For the Truffles:
1-1/2 c. cake flour
1 c. strawberry cake mix
1/2 c. unsalted butter, softened
1/2 c. white sugar
1 tsp. vanilla
1/8 tsp. salt
3-4 tbsp. milk
1-2 tsp. red food coloring
2 tbsp. sprinkles
For the Coating:
16 oz. (8 squares) almond bark or vanilla flavored coating
Sprinkles in red, white and blue (for topping)
Instructions
For the truffles: Beat together butter and sugar using an electric mixer until combined. Add cake mix, flour, salt, and vanilla and mix thoroughly. Add milk and food coloring to make a dough consistency. Mix in sprinkles by hand.
Roll dough into one-inch balls and place on parchment or wax paper on a cookie sheet. Chill balls in the refrigerator for 15 minutes to firm up.
For the coating: While dough balls are chilling, melt almond bark in the microwave in 30 second intervals until melted. Stir between intervals.
Using a fork, dip truffles into melted almond bark and gently twirl around to remove excess coating. Place truffle back on cookie sheet and top with sprinkles. Repeat with remaining balls until finished.
Chill truffles in the refrigerator until ready to serve.
Makes approximately 24–30 truffles.