Cake Mix Cherry Cobbler the easiest and tastiest dessert that you can make with ingredients from your pantry. You'll be amazed at how simple this recipe is.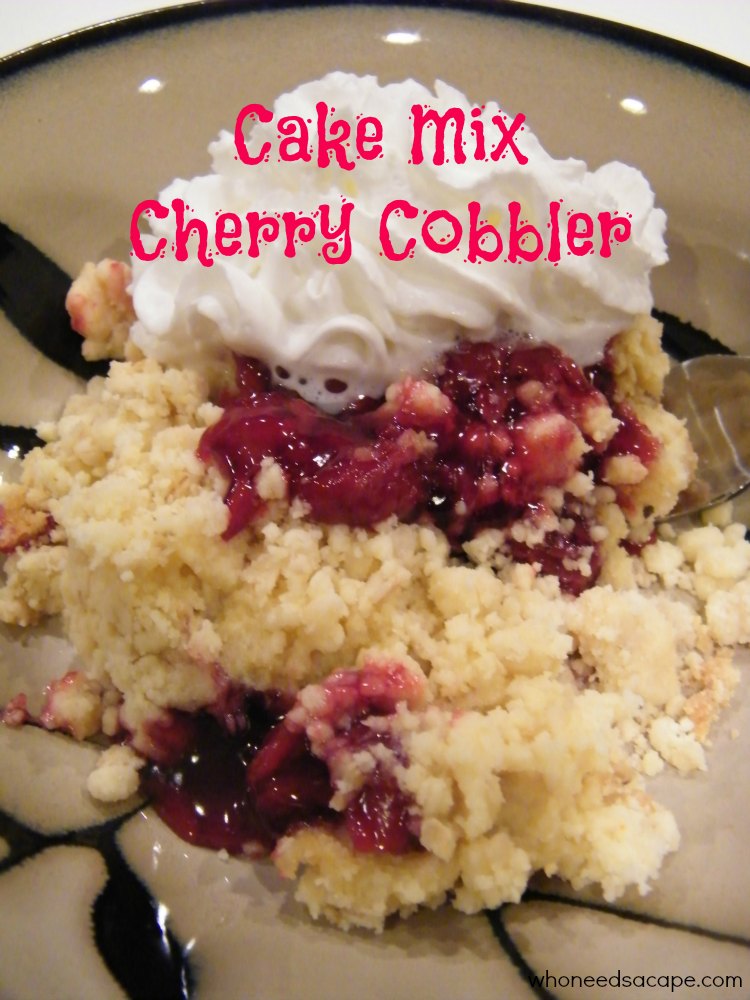 Cake Mix Cherry Cobbler, Mmmm this stuff is tasty! Sometimes you just need something sweet!  Usually I reach for something of the chocolate variety, but once in awhile I want cherries.  Not the healthy cherries, I want the cherry pie filling goo-covered cherries.
This recipe is quick, fast, cheap and uses items that you probably already have available in your pantry: canned cherry pie filling, cake mix, oats, almond extract and butter…that's it.  Couldn't be easier and satisfies a sweet tooth in no time at all.
Looking for another delicious cherry recipe, try our Cherry Pineapple Cabana Cake, a tropical getaway on your plate!