Fire up your grill! Next time you are camping or grilling whip up these easy Brat & Veggie Foil Packet mealls. Simple to make, you'll love the flavors!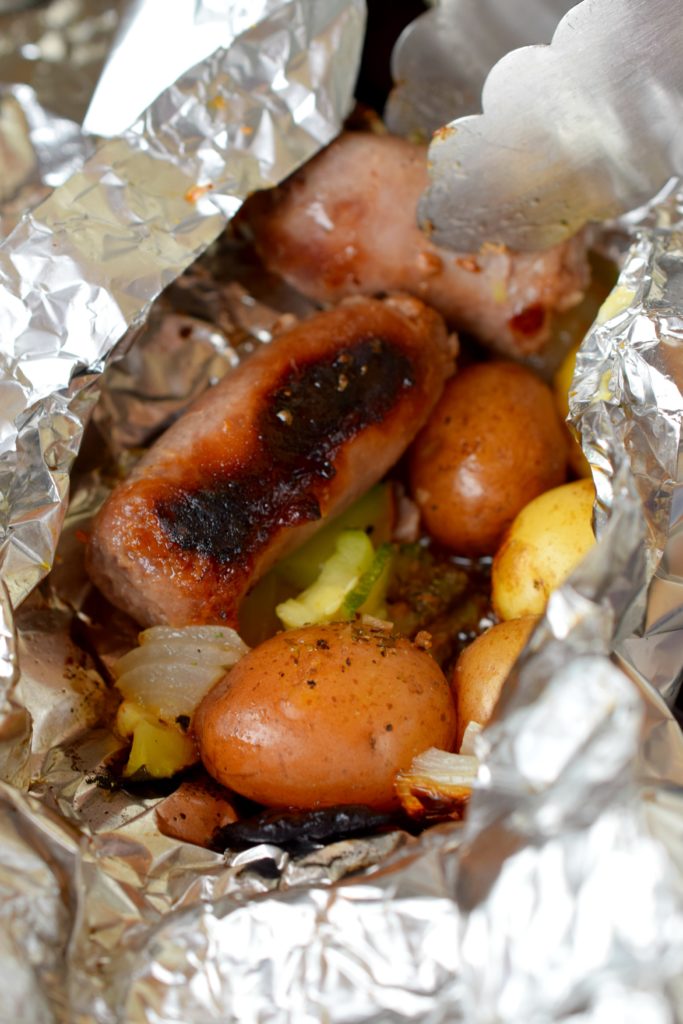 Ahhh, summertime in Michigan there's truly some magic that happens in our fine state during this amazing season. We've particularly enjoyed this summer in Michigan, we've utilized our motorhome that we purchased last year and camped nearly every single weekend since May. This past weekend was no different. We loaded up and enjoyed the amazing weather while in our "cabin on wheels".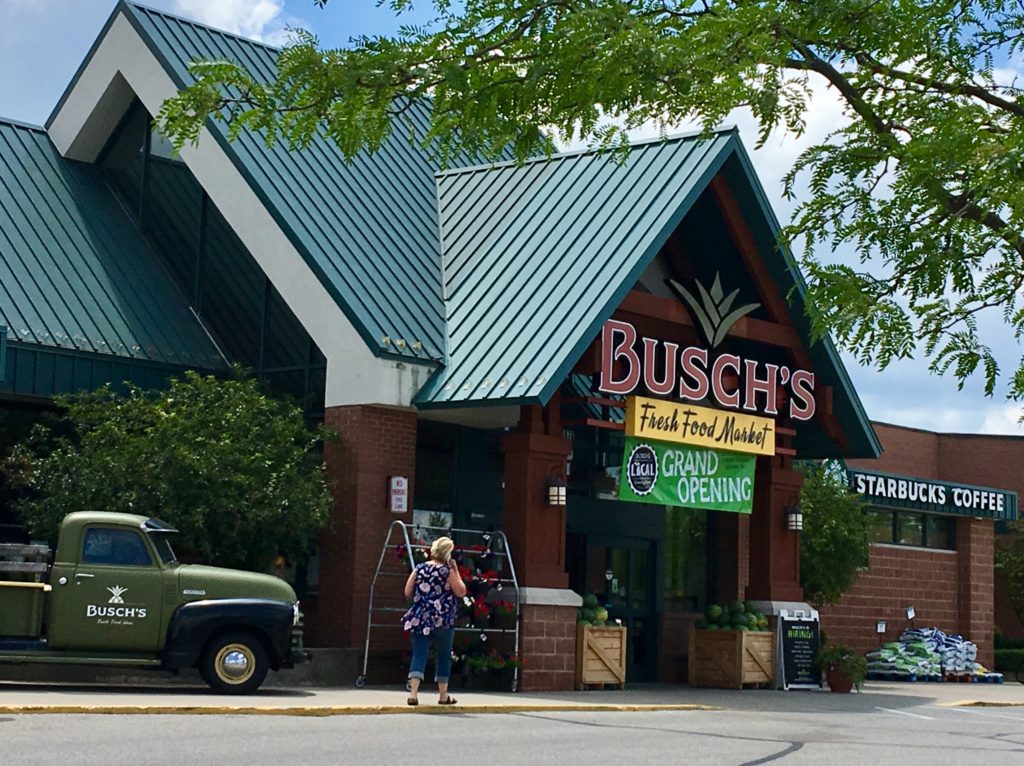 Before we hit the road though I had the pleasure of shopping at the new Busch's Fresh Food Market in Brighton, MI. Right in my little town we have a gorgeous new Busch's Fresh Food Market and I couldn't be happier.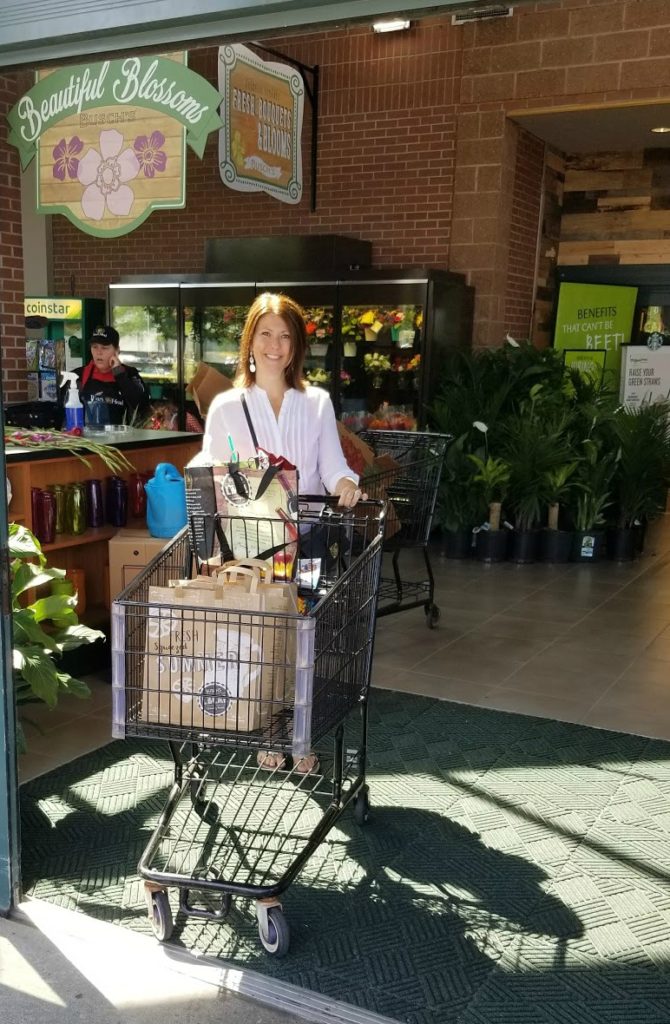 There's 17 Busch's stores across southeast Michigan and let me tell you it is a welcome addition to our town. I can easily swing into Busch's and find the items I need for whatever recipe I'm preparing. I'm a Busch's MyWay member and get emails all the time with promotions, coupons and savings. Become a MyWay member and you'll be entered for a chance to win FREE groceries.
Become a Busch's MyWay member: CLICK HERE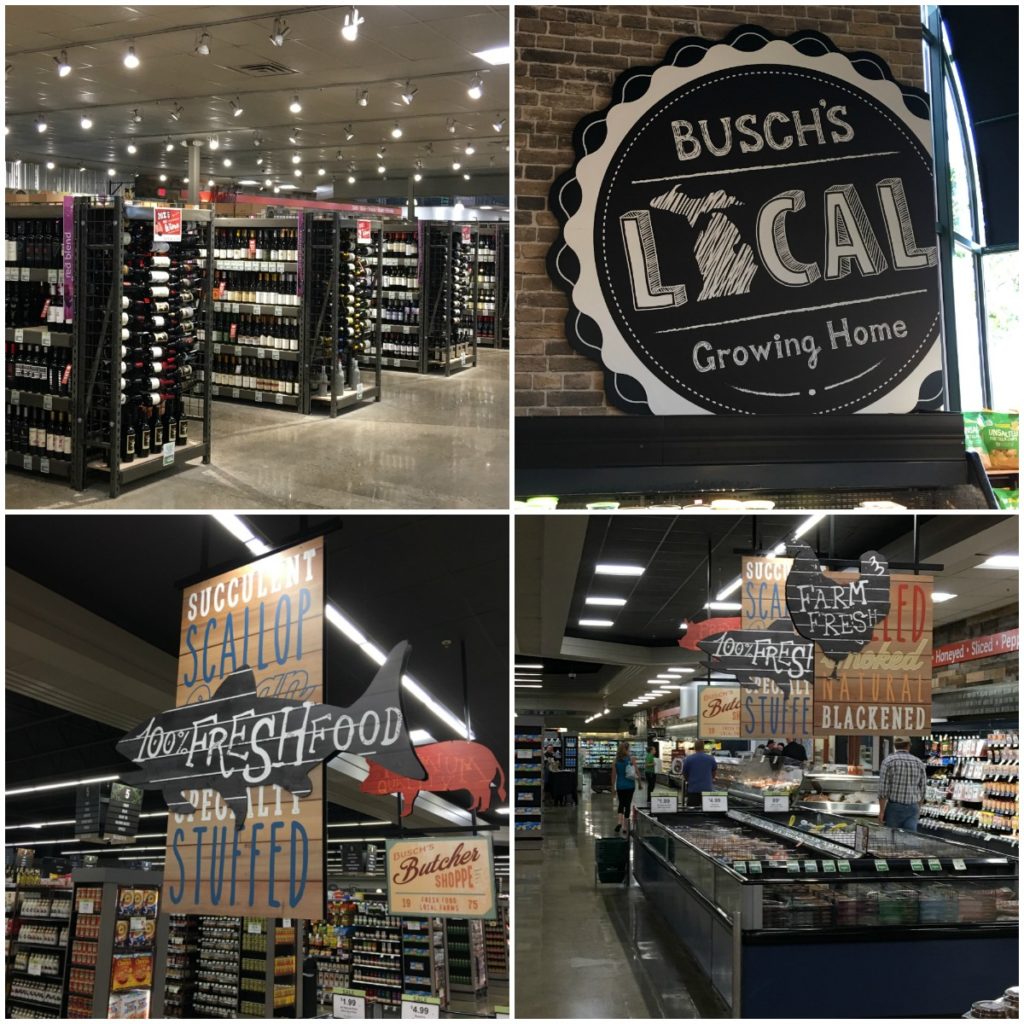 Just like me Busch's is 'Mitten born & raised' and understands the quality that Michigan products bring to the table. One step inside of a Busch's store and you'll immediately notice how much they truly support local. It is amazing!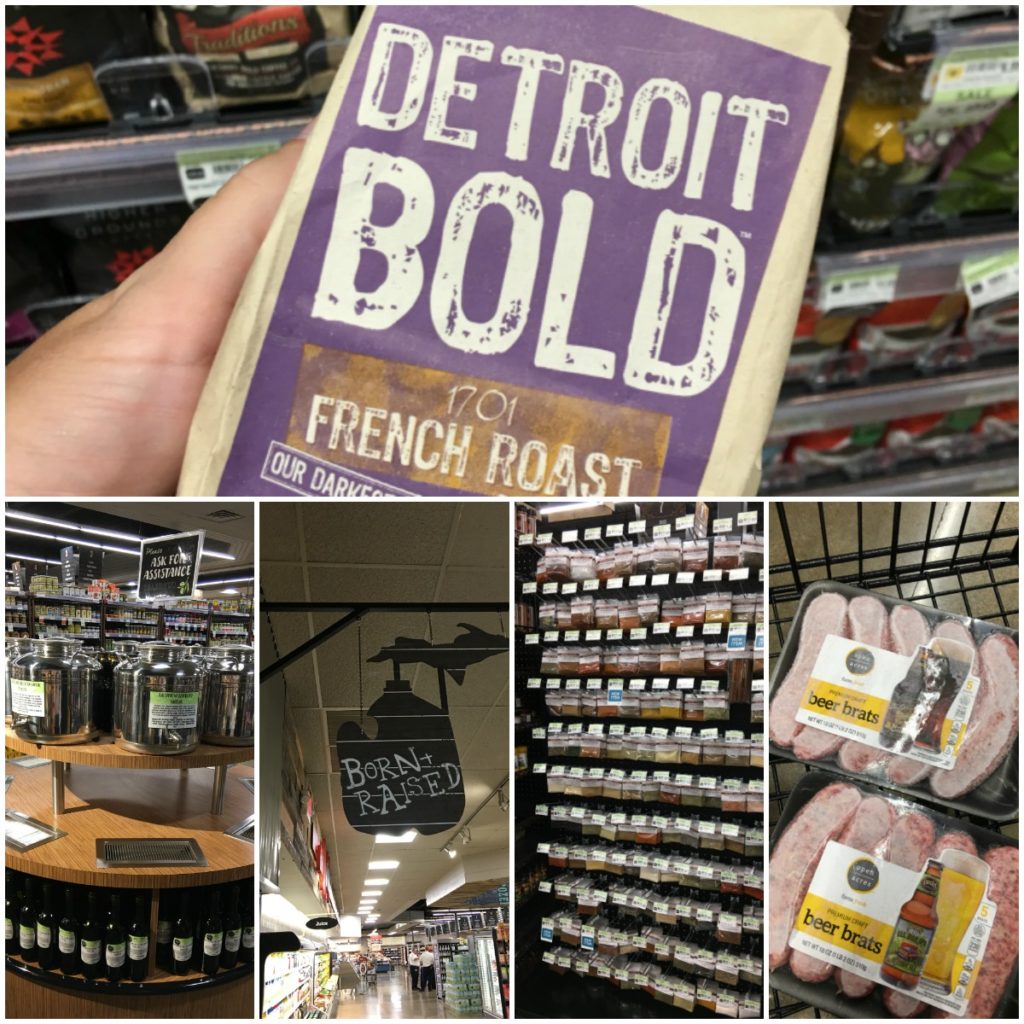 Busch's Fresh Food Market brings quality merchandise to shoppers with a hometown feel. The produce selection is vast and I appreciate that so many local products are readily available. Whatever recipe you have in mind you'll find the ingredients at Busch's Fresh Food Market.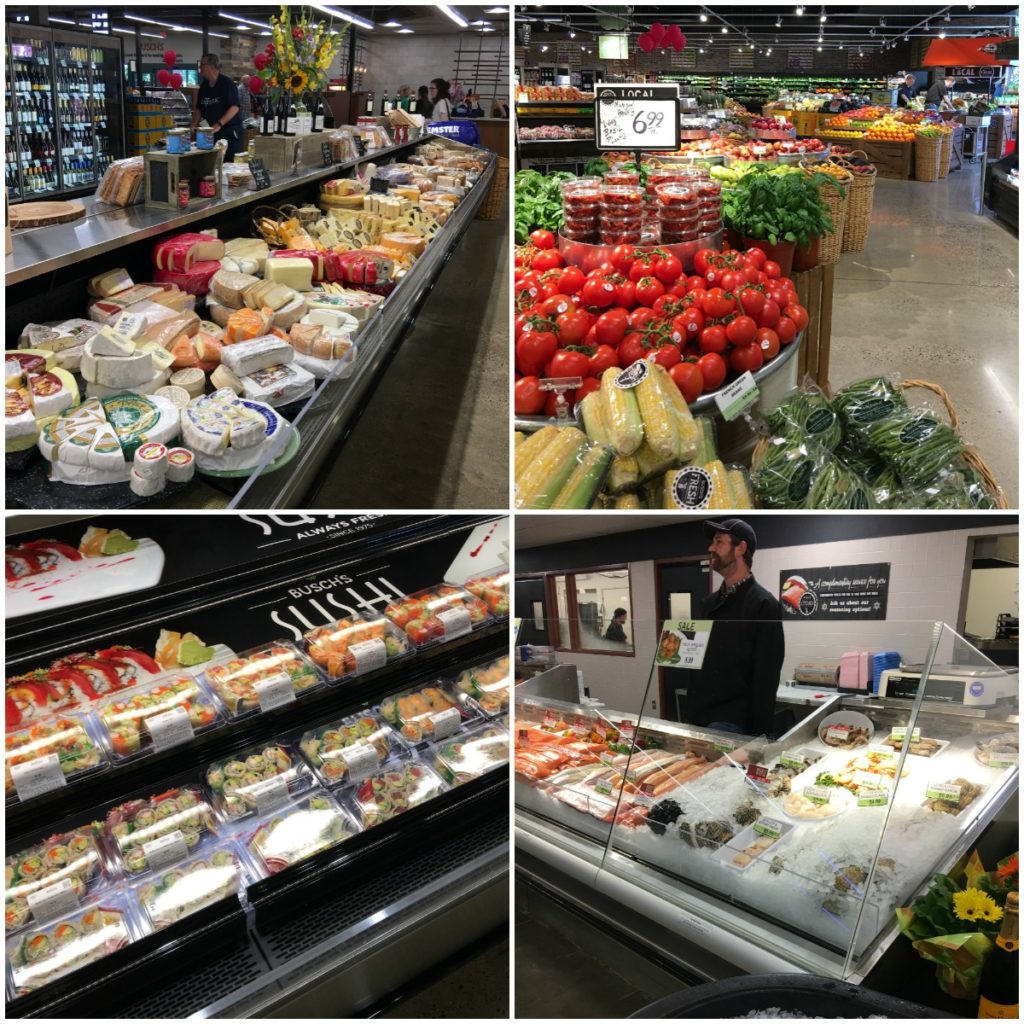 From a massive selection of craft sodas & beer, to seafood to SUSHI..yes SUSHI you'll find it all! There's inspiration around every single corner.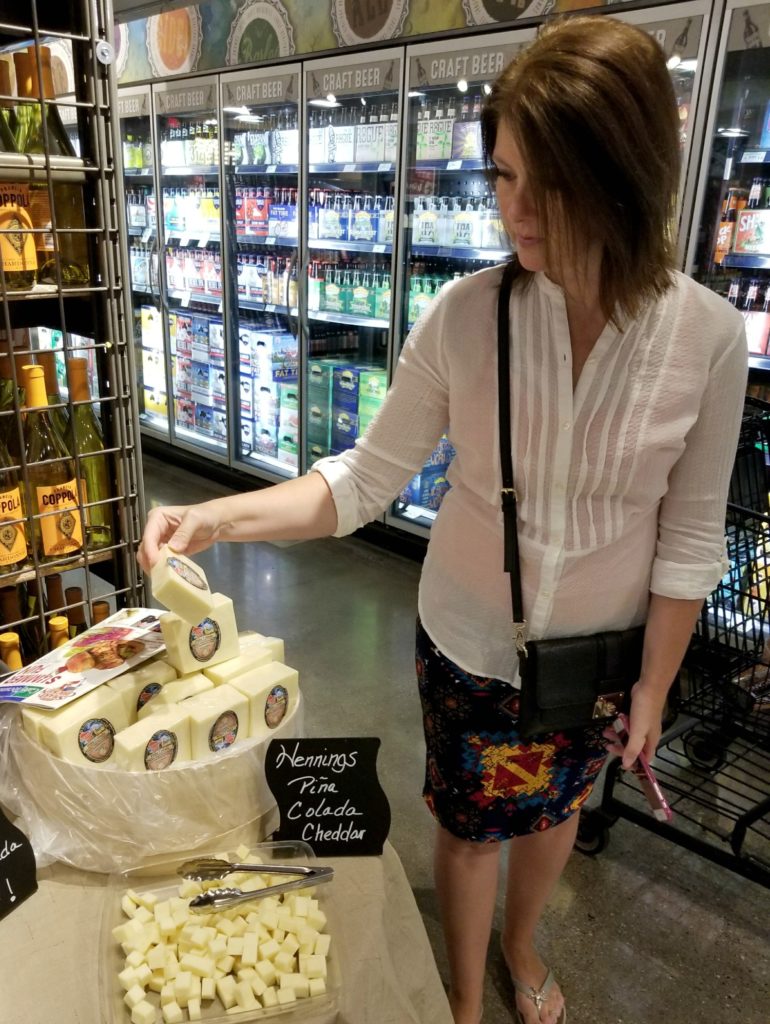 Never in my wildest dreams would I have imagined Piña Colada Cheddar is FANTASTIC…and guess what? It is!!! Speaking of cheese I had the pleasure of witnessing the beginning of cheese carving amazingness. Sarah Kaufmann, affectionately known as "The Cheese Lady" was just starting her work on a cheese-tastic creation.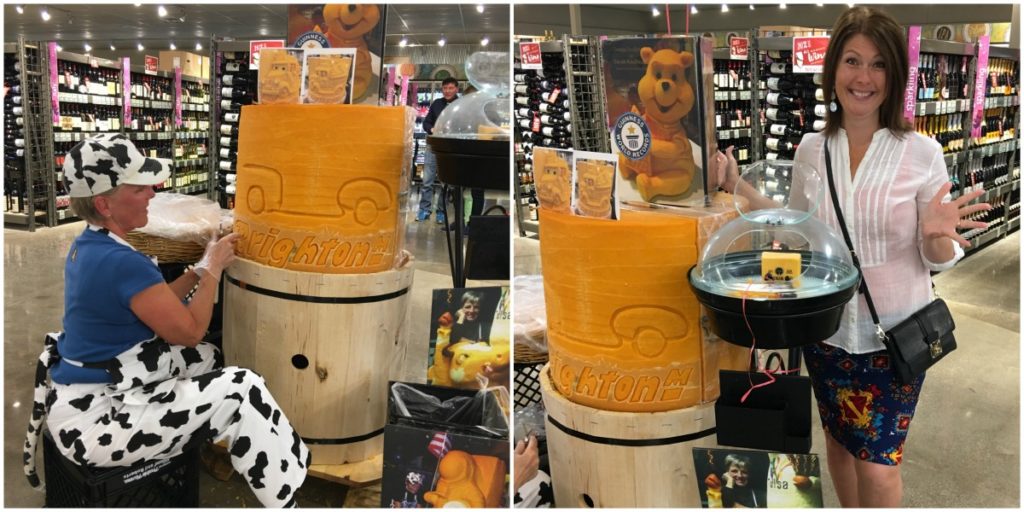 My shopping list included items for our camping weekend. I found everything I needed to make a "Michigan" inspired summer meal at our campsite. Founders is a Grand Rapids based brewery that produces some tasty varieties of craft beer. I just knew that Beer Brats with Founders in them would be perfect for camping and foil packet meals.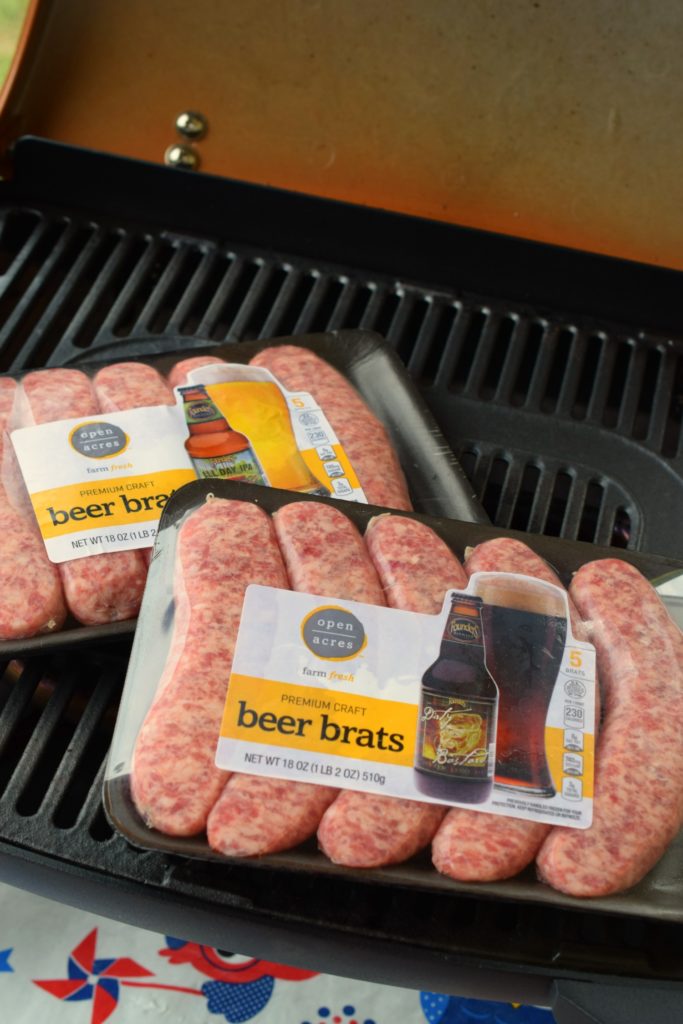 Along with produce selections I'd purchased from Busch's I had the makings of an easy grilled dinner. A meal that's perfect for: camping, weekends at the cottage or any night you'd like to fire up the grill.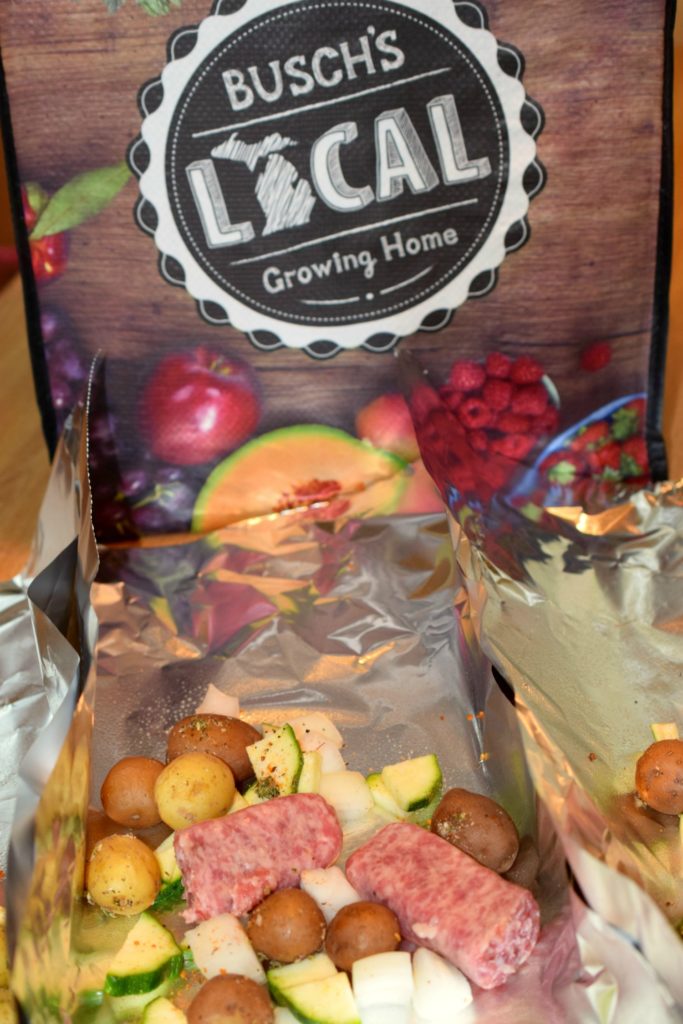 With simple ingredients foil packet meals come to life over the fire (or grill). What I particularly love is the simplicity and the almost NO clean up! Whoohoo!!!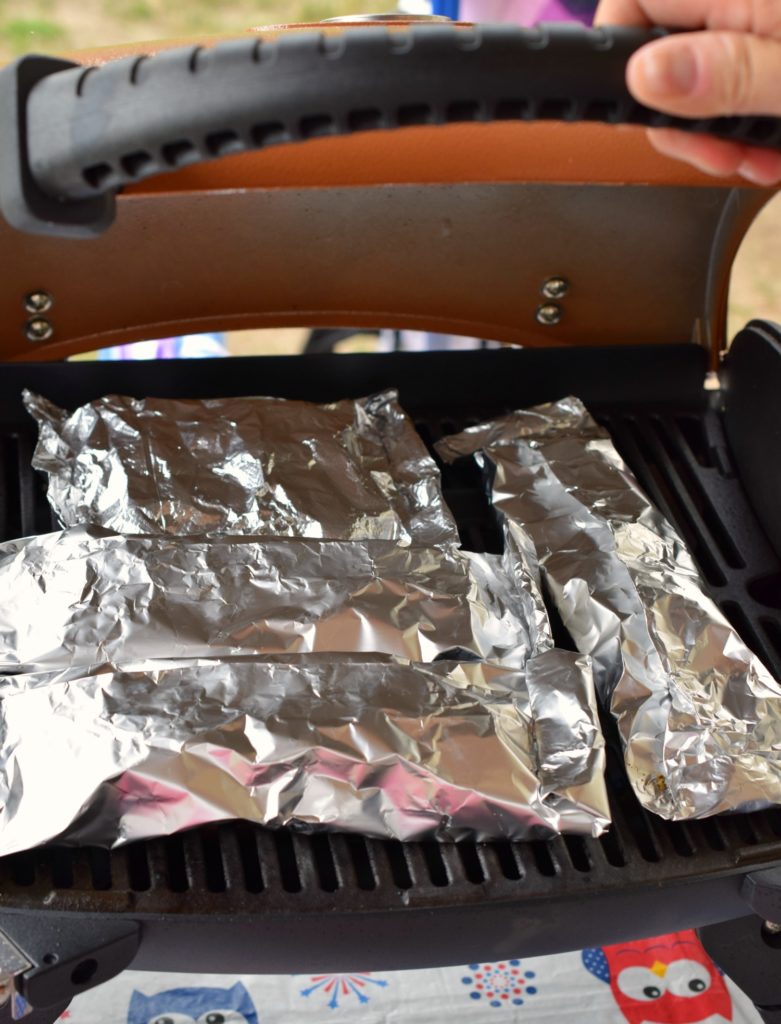 Pick up some Founders beer while shopping at Busch's, it makes a great companion to Brat & Veggie Foil Packet Meals. I'll tell you there wasn't a speck of food left, the flavor of the brats grilled with veggies was stellar. This recipe is going into my camping menu rotation…mmmmm!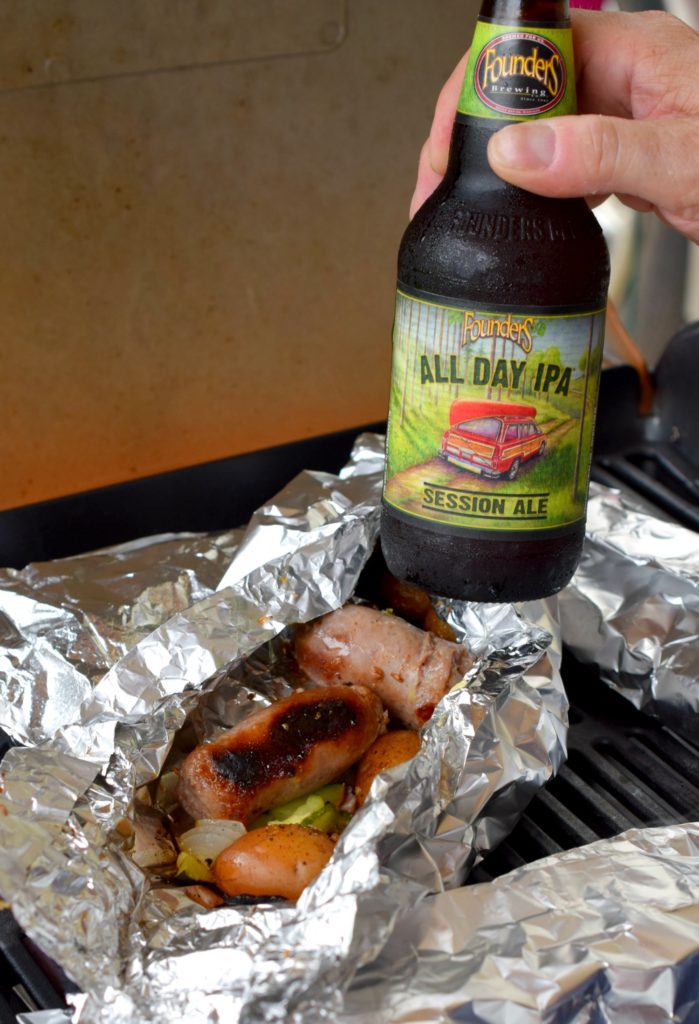 Supporting local and bringing Michigan products to store shelves in towns like mine is what makes Busch's Fresh Food Markets so special. They've found a regular customer in me and I'm telling everyone I know they need to head to Busch's, but FIRST be sure to sign up to become a MyWay member. Who doesn't want a chance at winning FREE groceries?