Can't decide on what favorite item to make for dinner? Mix it up & combine 2 favorites into Popcorn Shrimp Nachos, it'll be a new family favorite.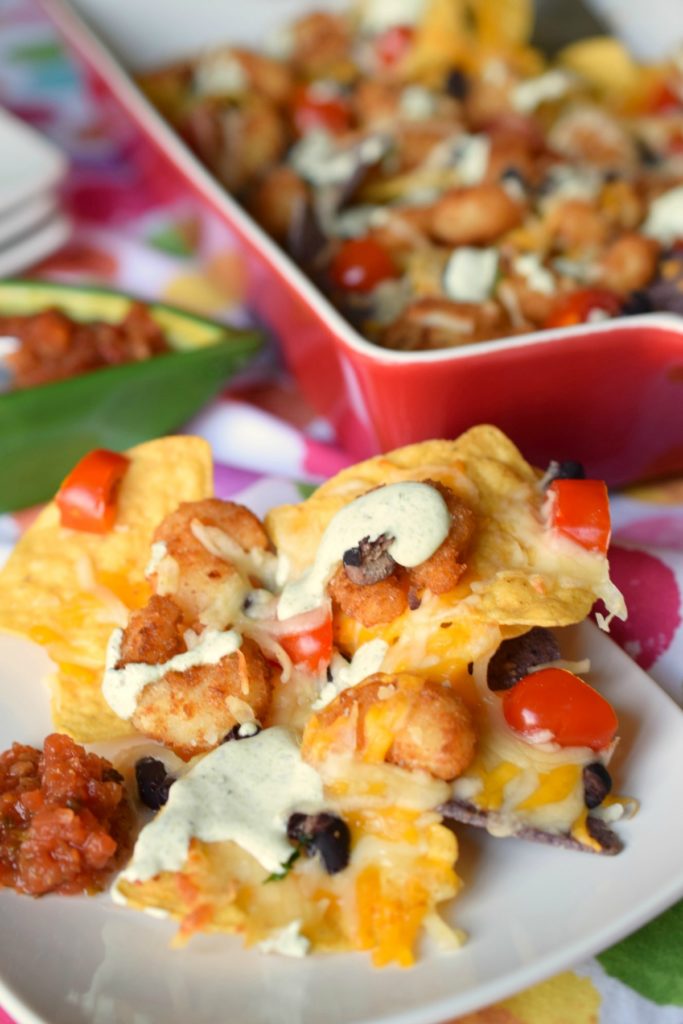 This is a sponsored conversation written by me on behalf of SeaPak Shrimp & Seafood Company. The opinions and text are all mine.
As a mom, there are a few questions I dread coming from the mouths of my children. One would be "did you get that note from my teacher?", not usually a good note if you know what I mean. Another would be "what's for dinner?". I only dread that particular question because 9 times out of 10 their response is "not that again". I often feel like responding that way also as I get stuck in a rut making meals and then need to snap out of it and get the creative juices flowing again.
And that's how Popcorn Shrimp Nachos appeared at our dinner table one night. I combined two family favorites into one deliciously easy meal! Summer break has arrived for us, which means our schedule is all over the place (in a good way). There are kids sleeping in, there are kids staying up late, there's mom not shuttling kids here, there and everywhere.
When its time for dinner to happen, my summer motto is "Chillax, you've got this!".  The easier the better, I'm not spending all day prepping in the kitchen when there's gloriously wonderful weather to enjoy.  Wanna know what I'm keeping in my freezer to help me get dinner on the table and get us back outdoors?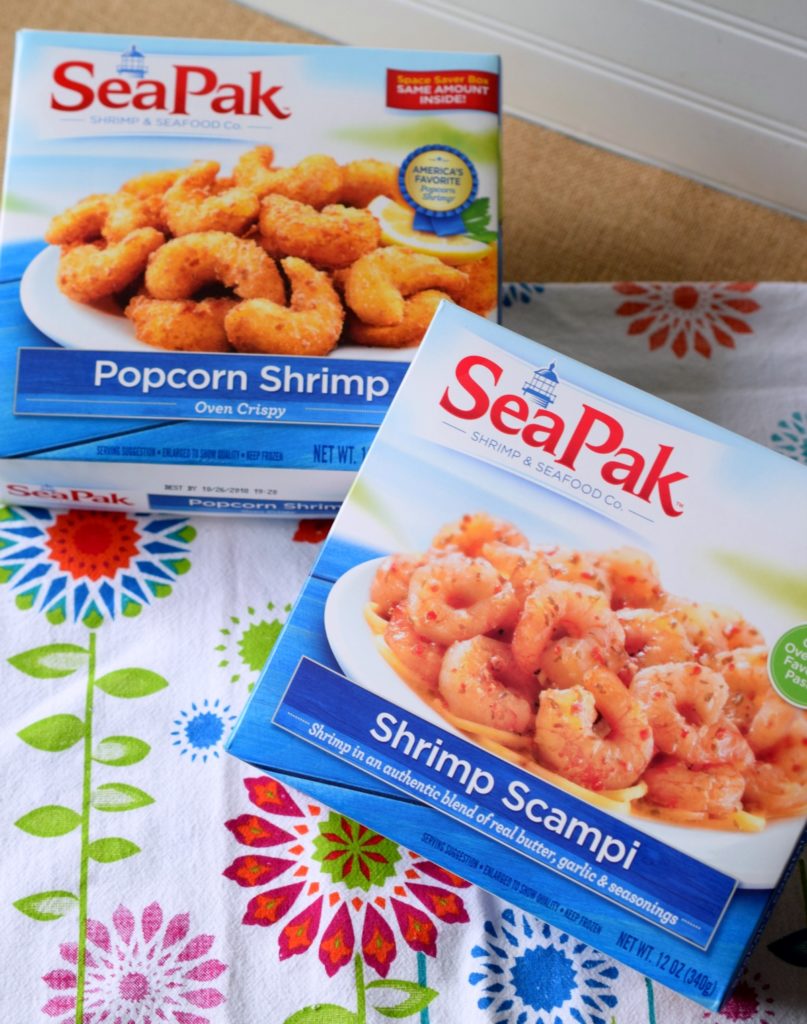 SeaPak products are the perfect way to get dinner on the table in a snap! Did you know the USDA recommends eating at least two 4-ounce servings of seafood each week? We love shrimp and having SeaPak products readily available for all sorts of recipes just makes sense!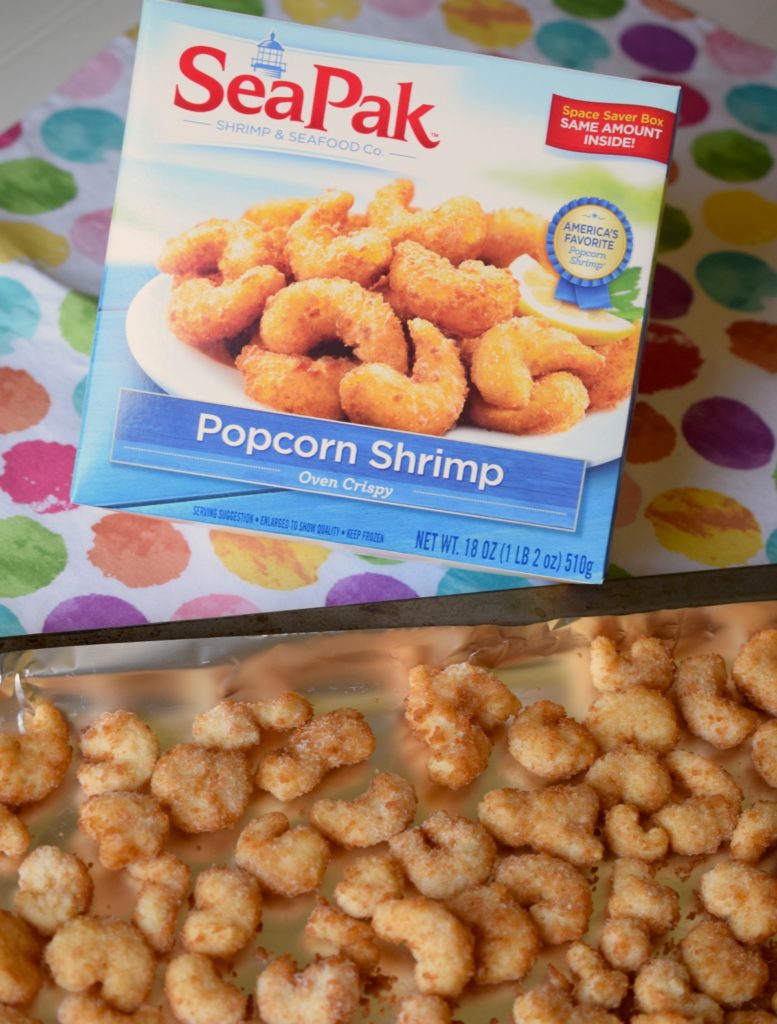 The basis of this super simple recipe starts with SeaPak Popcorn Shrimp. Simply cook according to package directions. Next, you layered them on top of tortilla chips, add cheese, black beans, tomatoes…pretty much any toppings your family enjoys. Cook until the cheese is melted and enjoy! I drizzled some Cilantro Lime Crema over the top and dinner was DONE!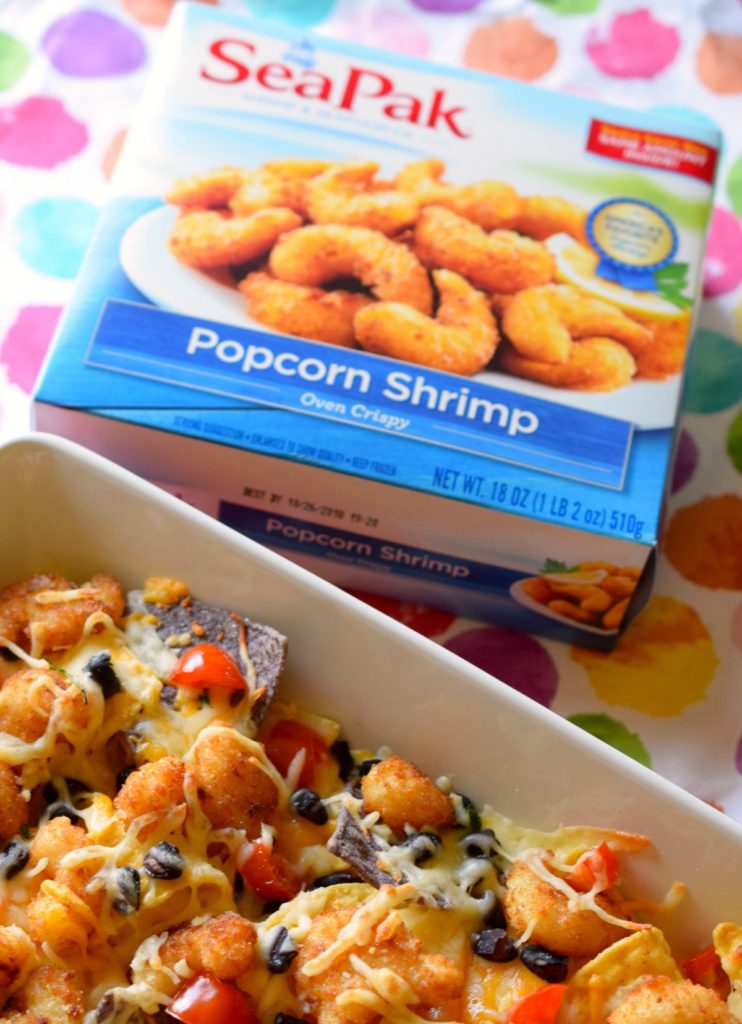 Nachos pair nicely with these recipes: