Liven up your comfort food with Cheesy Sausage & Hash Brown Casserole. Perfect for dinner, potlucks or as a holiday addition. So delicious!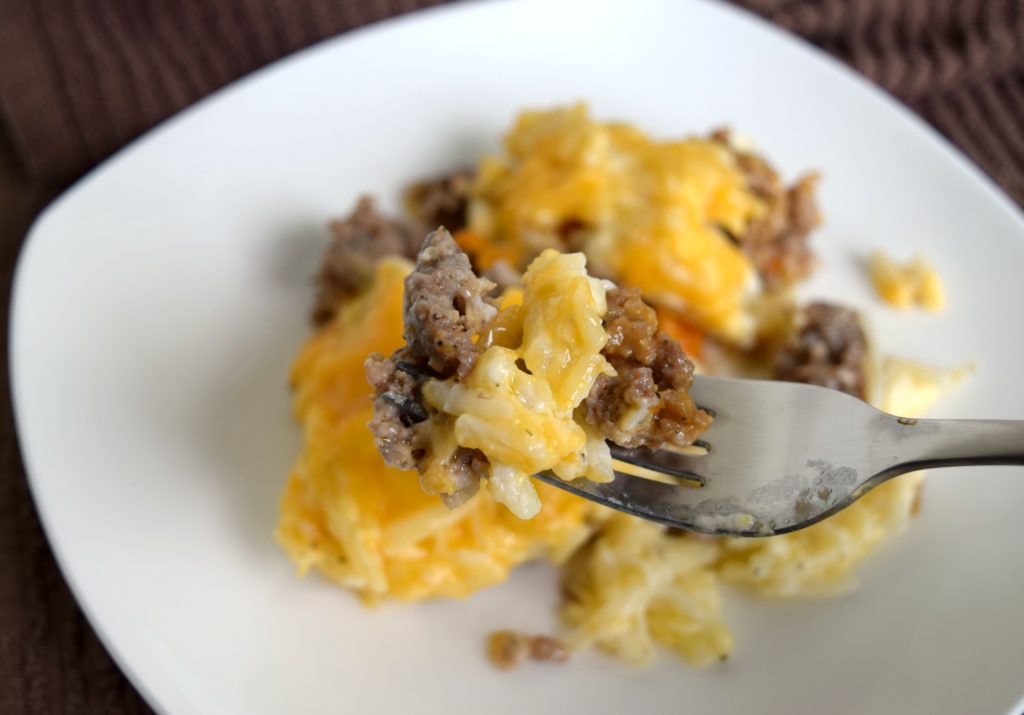 If there's ever a dish that brings forth true comfort food status it's Cheesy Sausage & Hash Brown Casserole. The worlds of comforts have collided in a big way. Not only do we have cheese, but there's also creamy hash browns, and sausage all piled together to form one glorious casserole.
By definition, a casserole is: food (such as meat, noodles, and vegetables) baked together and served in a deep dish
(as defined by Merriam-Webster). Now, this definition obviously leaves much room for interpretation and customization. And right there is the beauty of a casserole, you can customize this dish and most other casserole recipes to suit the tastes of your diners or to what you have readily available in your pantry/refrigerator.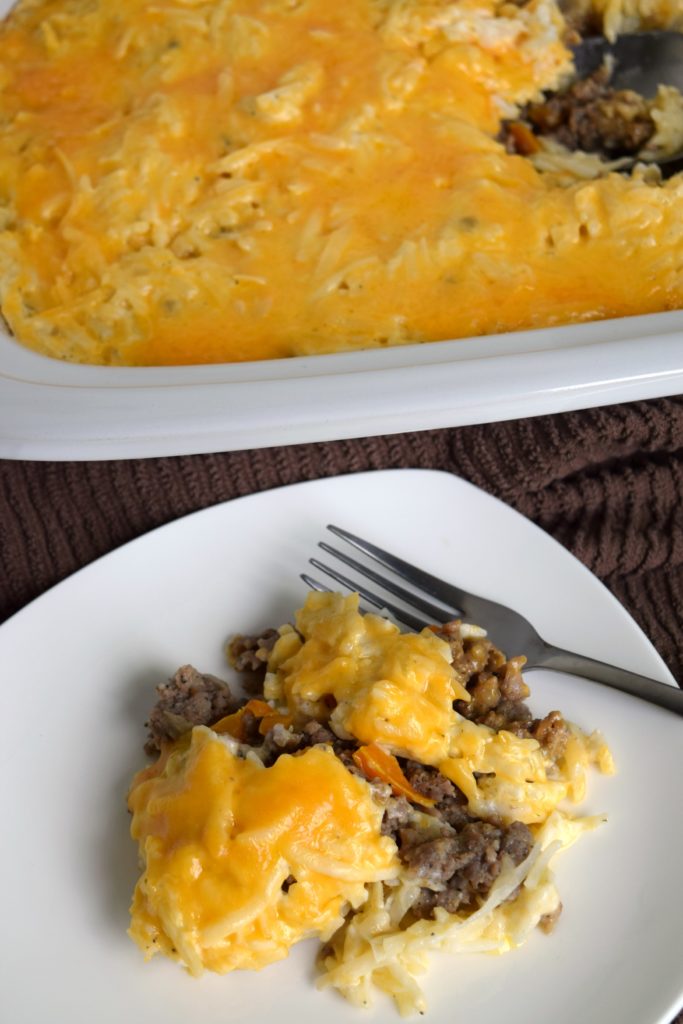 What I personally love about this casserole, in particular, is the versatility it brings especially heading into the holiday season. You could literally serve this at any time of the day. It's perfect alongside freshly scrambled eggs on a holiday morning, prepare the dish the night before and pop into the oven in the morning. Or serve at a potluck or even weekend brunch. I've made this for dinner and it was hearty, delicious and we'll say it again…comforting.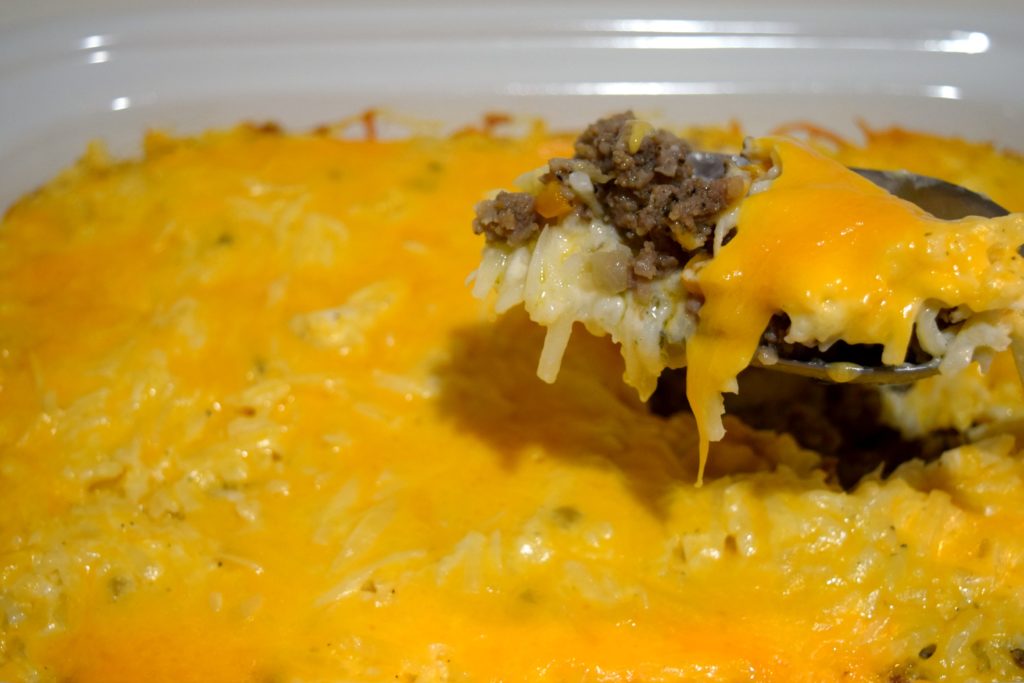 Now I chose to prepare this particular dish in my Crock Pot  Casserole Slow Cooker, this very model you see below.


It is a fantastic small kitchen appliance to have during the holiday season. You can prepare so many dishes in it and free up your stove top which is always a valuable commodity when preparing holiday meals.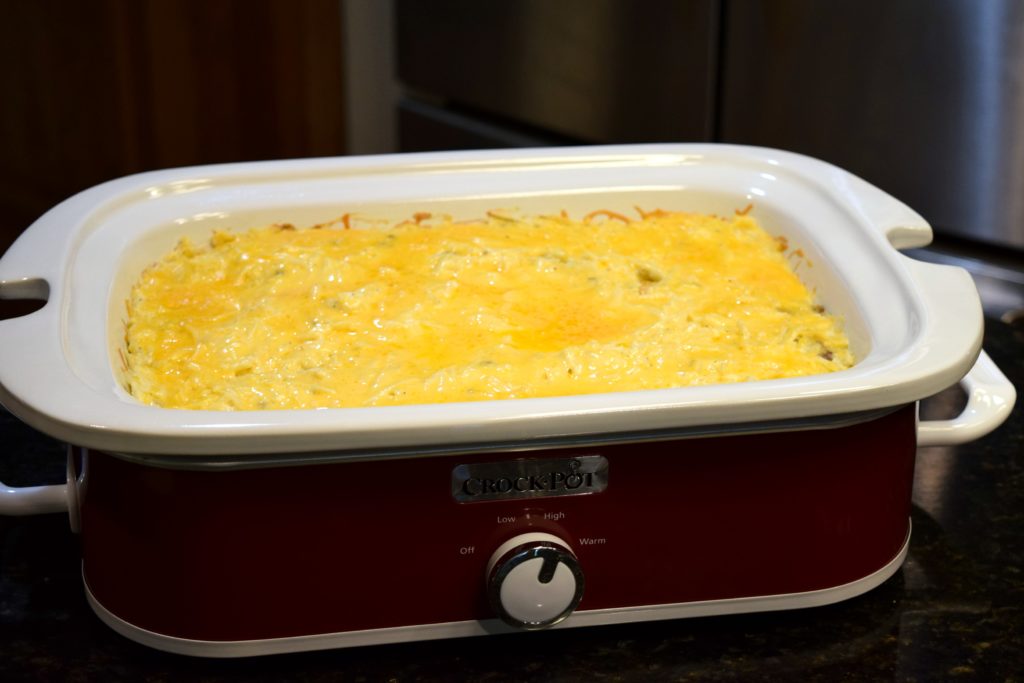 Back to the customization portion of this dish. I used Cream of Celery soup, just a personal preference. Go ahead and use whatever you have in the pantry, Cream of Mushroom or Cream of Chicken will work just as well. Feel free to also spice this casserole up when serving with some Sriracha or even salsa, my boys always go for the heat no matter what I serve.
---
Tell us, what's your favorite casserole to serve?
Here are some of our faves: