This shop has been compensated by Collective Bias, Inc. and its advertiser. All opinions are mine alone. #CampbellSavings #CollectiveBias
Slow Cooker Meatballs is an easy comfort food dinner. You'll love serving your family this dish!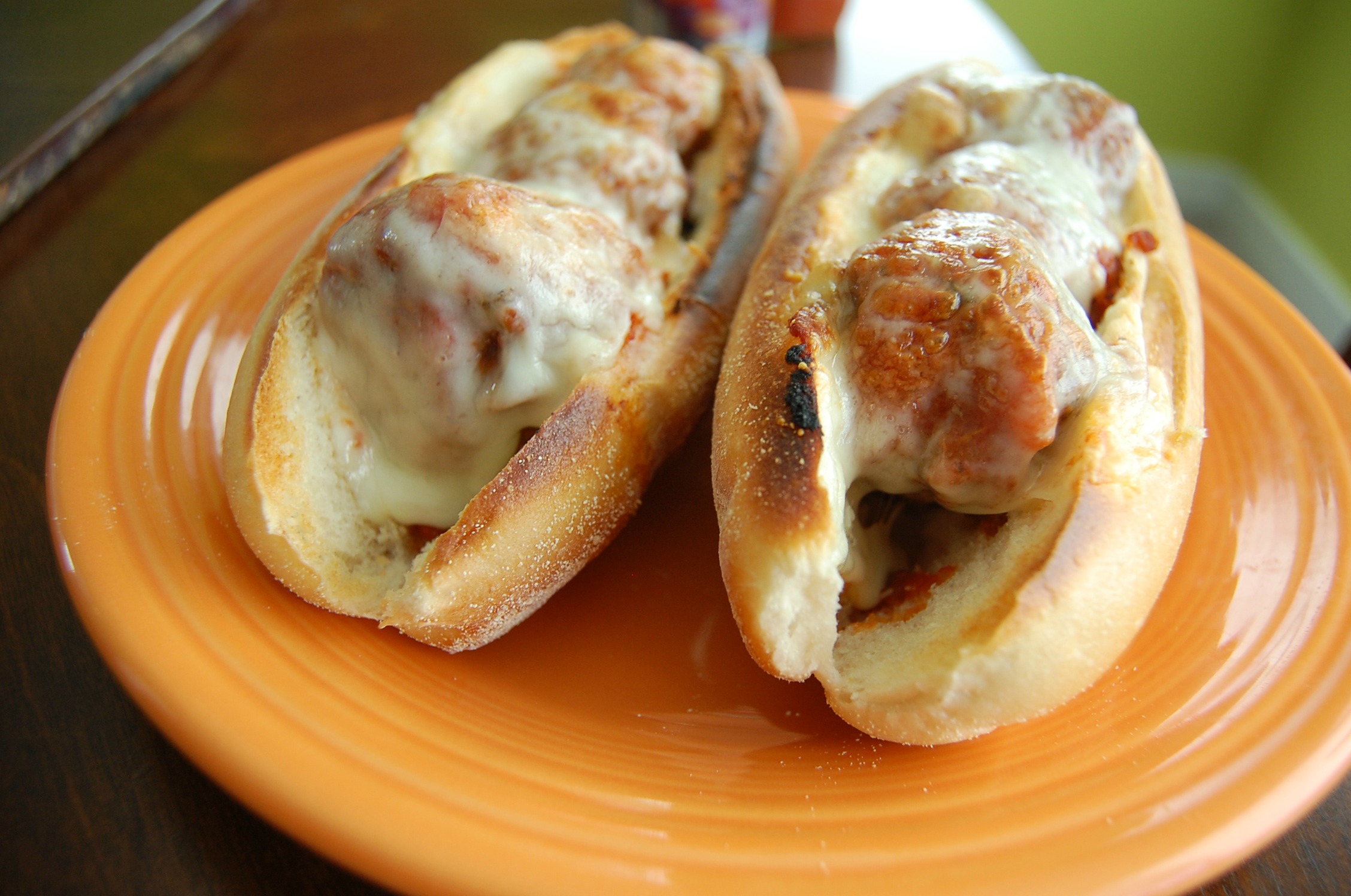 It's that time of year again! I LOVE Back to School (to be fair I love it when school gets out…then when it's back to school time I'm ready!). I love getting back to a routine that everyone seems to thrive with. The only thing I don't love? Is trying to get into the routine! It takes some adjusting to get us into school, homework and sports – I feel like we are always out of time ALWAYS! So I look to simple, tasty dinners to help make it through – and that's where Slow Cooker Meatballs come into action!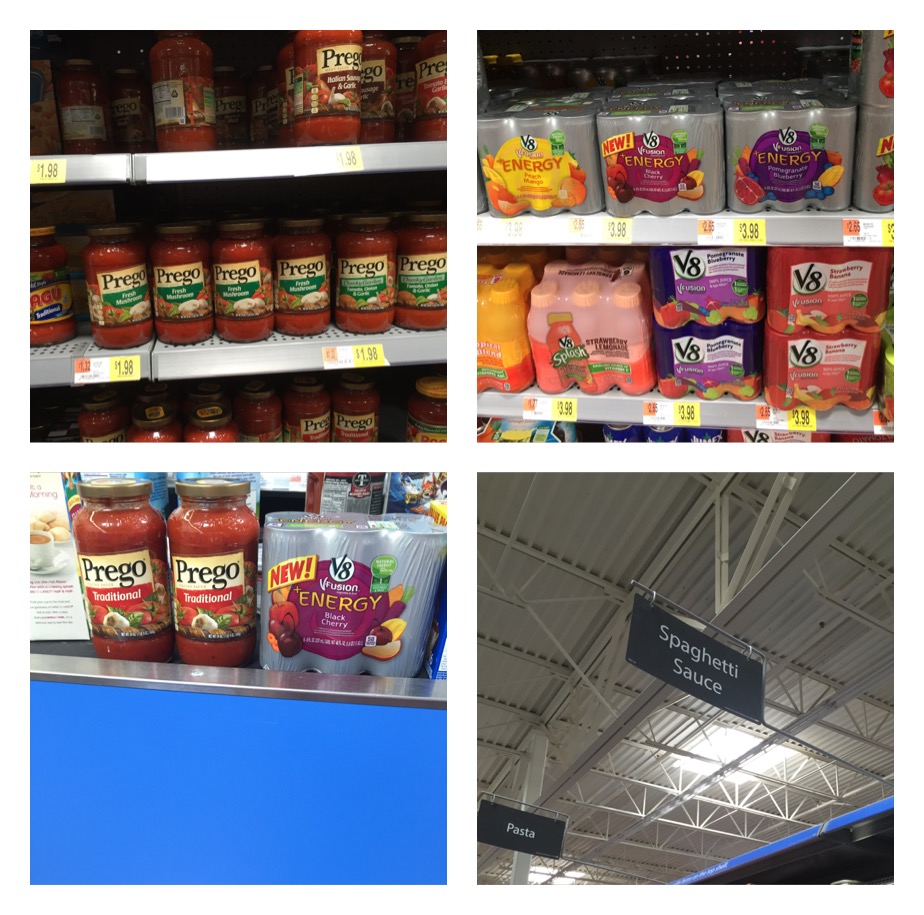 I was in Walmart – yes back to school shopping – and I needed to decide on some dinners too! Love that I can do ALL of that at Walmart. I needed a few things – 1 being my favorite Sauce – Prego Italian Sauce and another was  V8+Energy drink. NOT for the same recipe! Prego Italian Sauce is my favorite and go to sauce because well…a few reasons. My family loves it (score mom), I love it because it really has the best Italian flavor and I get a homemade sauce taste without having to make a homemade sauce!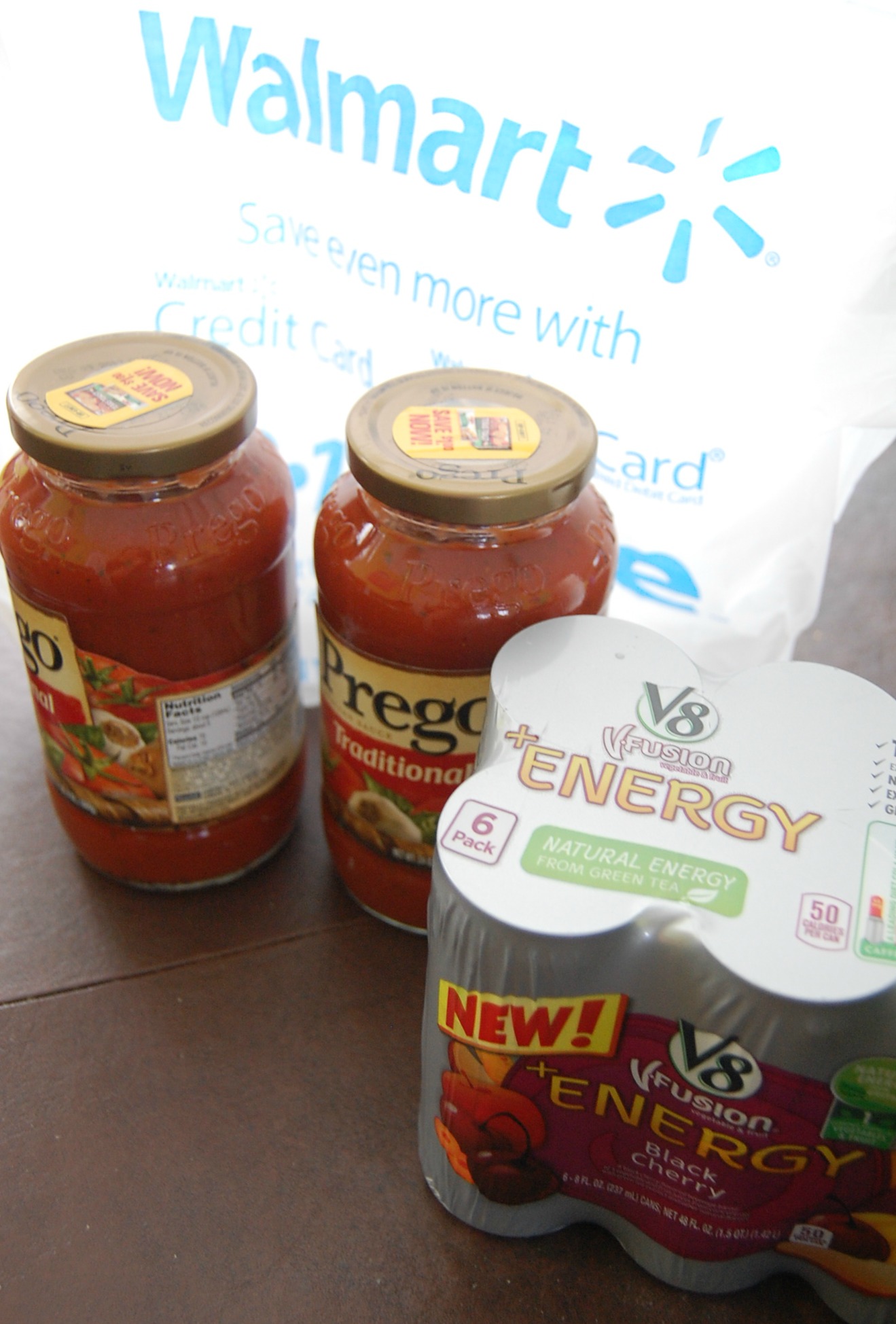 Before I get to my recipe for Slow Cooker Meatballs…I need to tell you why  V8+Energy drink is now a necessity in my house! My husband and I fight over it (I've learned to just buy more). It's delicious. We get a shot of energy (it's all natural from Green Tea) with a super yummy fruity flavor. I can take it to every soccer game and swim match super easy or I can have it with my Slow Cooker Meatballs! YUM. I bought Black Cherry (that's our go to) but I'm also in love with Peach Mango! There's a few more flavors – let me know what you love! Cause you're going to love it! OH AND it has 50 calories per 8 oz serving. See more to love!
WAIT One more thing – there is a coupon for BOTH Prego Italian Sauce AND V*+Energy! GO HERE!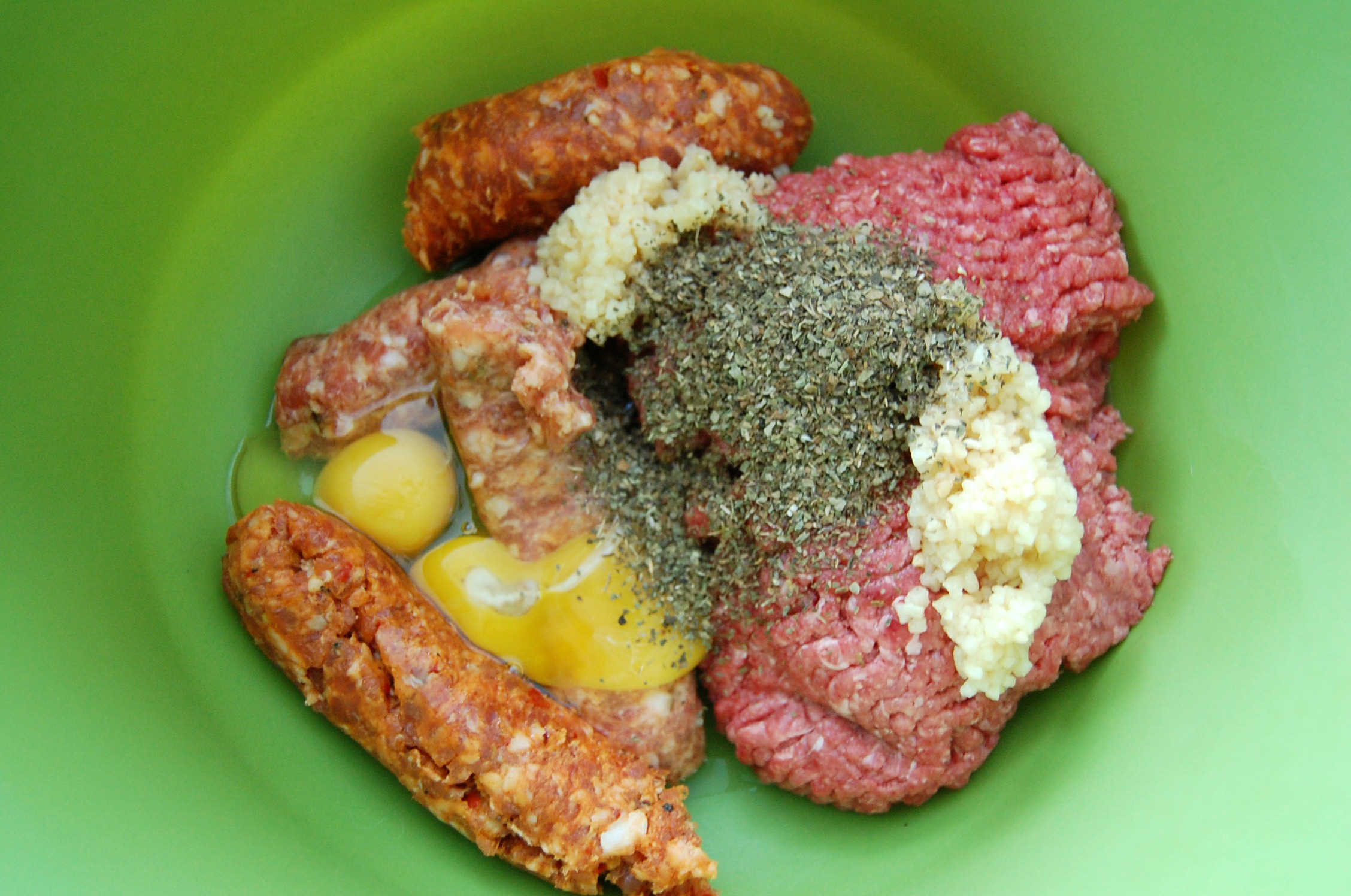 Ok let's make some really easy Slow Cooker Meatballs (and Meatball Parm Sandwiches at the end). This may look like a lot of steps – it's wordy I get it. BUT My WHOLE Family gobbled these up AND honestly it took me less than 30 minutes to get the meatballs in the slow cooker. It really is EASY! So you're going to need (printable recipe is below):
1 pound ground beef
1 tsp salt
1/2 pound Italian sausage (hot or mild or combo)
2 Tbsp Basil
4-5 tsp Garlic, minced
2 eggs
1 1/2 C Italian style bread crumbs
1 C Prego Italian Sauce
*For Meatball Parm Sandwich* (you don't HAVE to make sandwiches – these are great on pasta or just alone!)
1/2 C Prego Italian Sauce
Hoagie Rolls
Parmesan Cheese
Provolone Cheese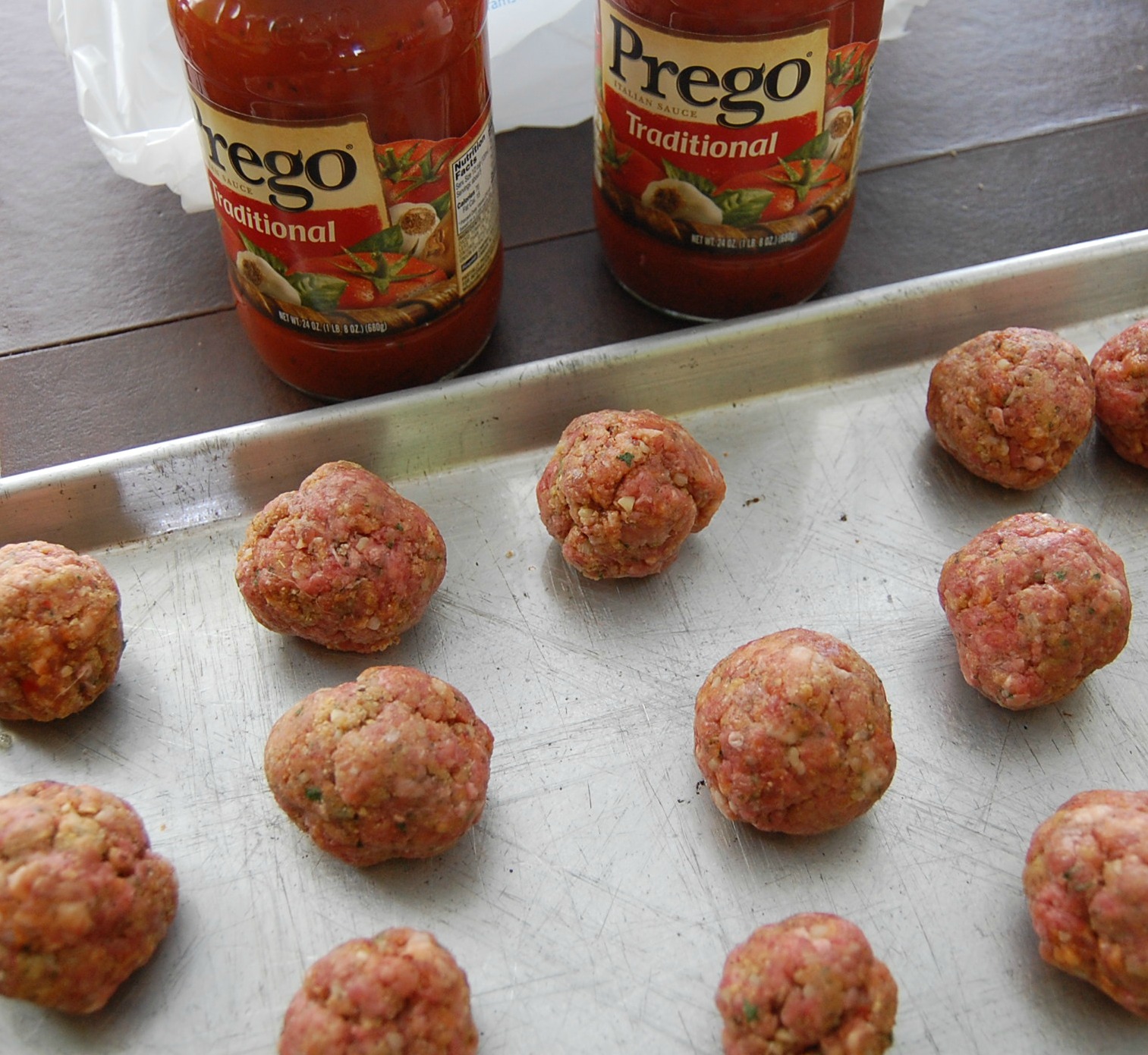 Place ground beef in large bowl and add salt
Add in Sausage (I buy links and just cut off casing)
Add in seasonings, eggs and breadcrumbs
Mix with wooden spoon
Really mix with hands before forming meatballs
Have a sprayed cookie sheet ready
Form Meatballs (I did about 1.5 inch meatballs)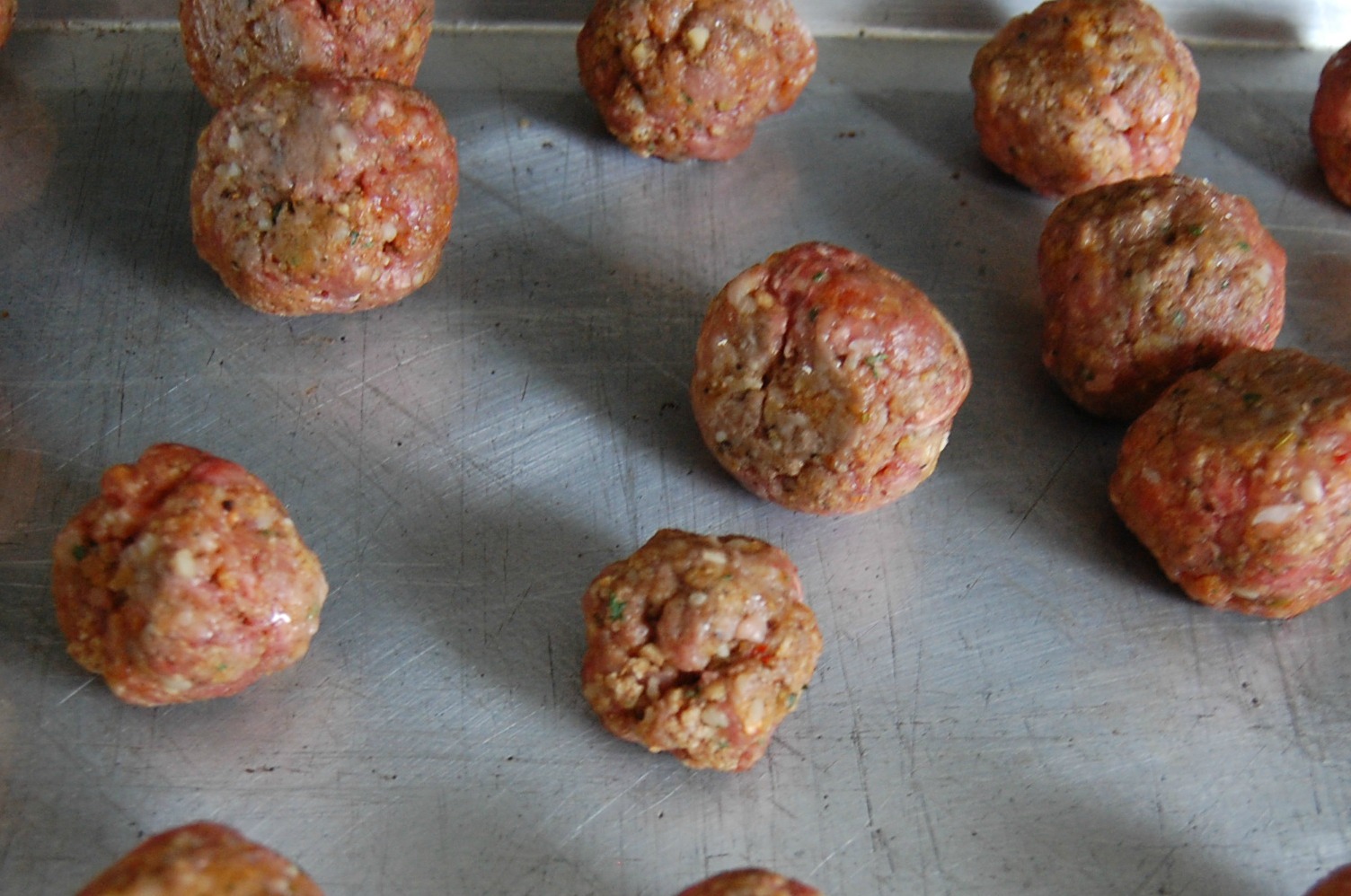 Place meatballs in oven and broil for about 4-5 minutes
Rotate meatballs and broil for another 3-4 minutes
Place meatballs in slow cooker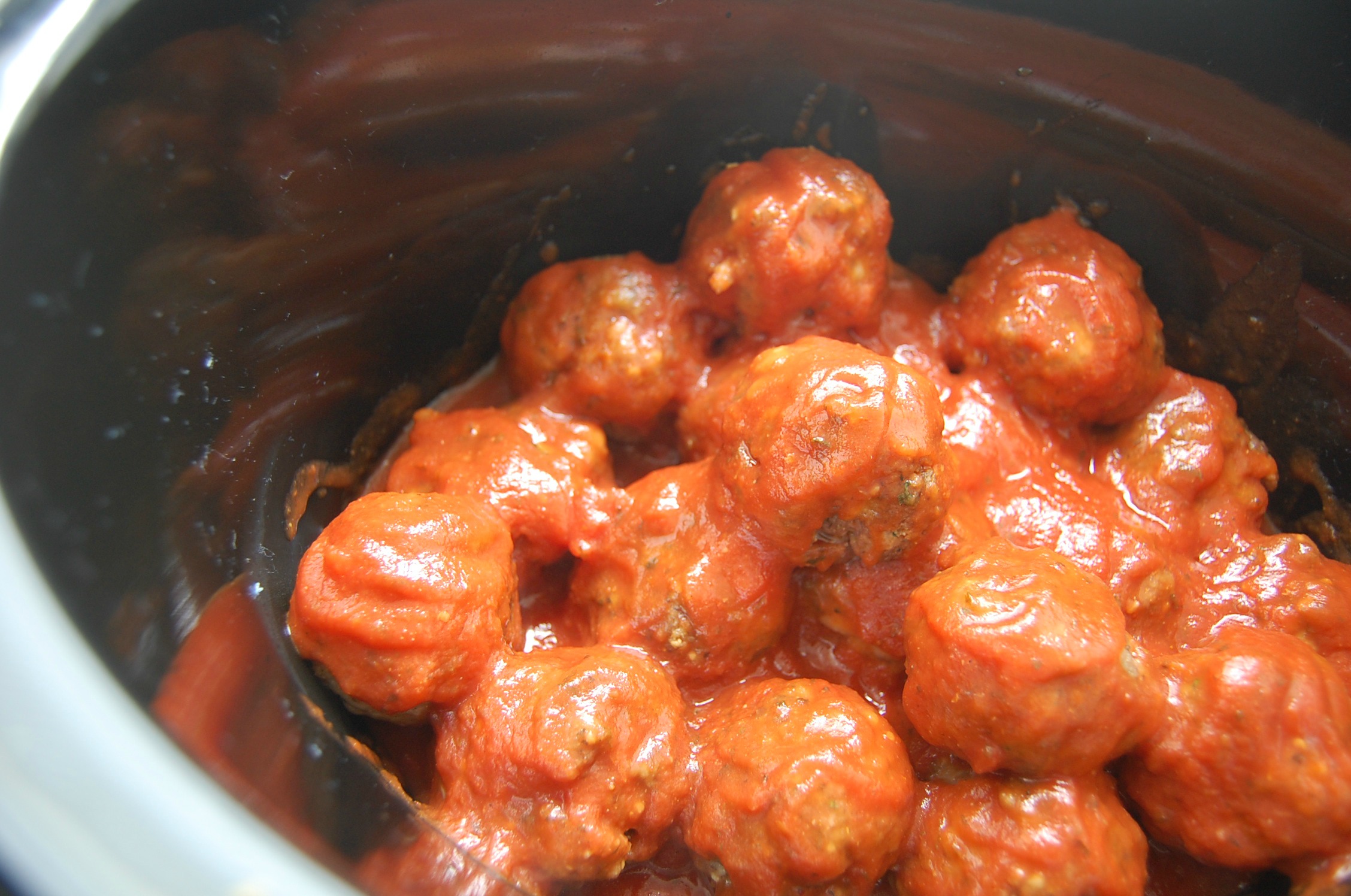 Top with 1 C Prego Italian Sauce
Cook on low 6 hours or high 3 hours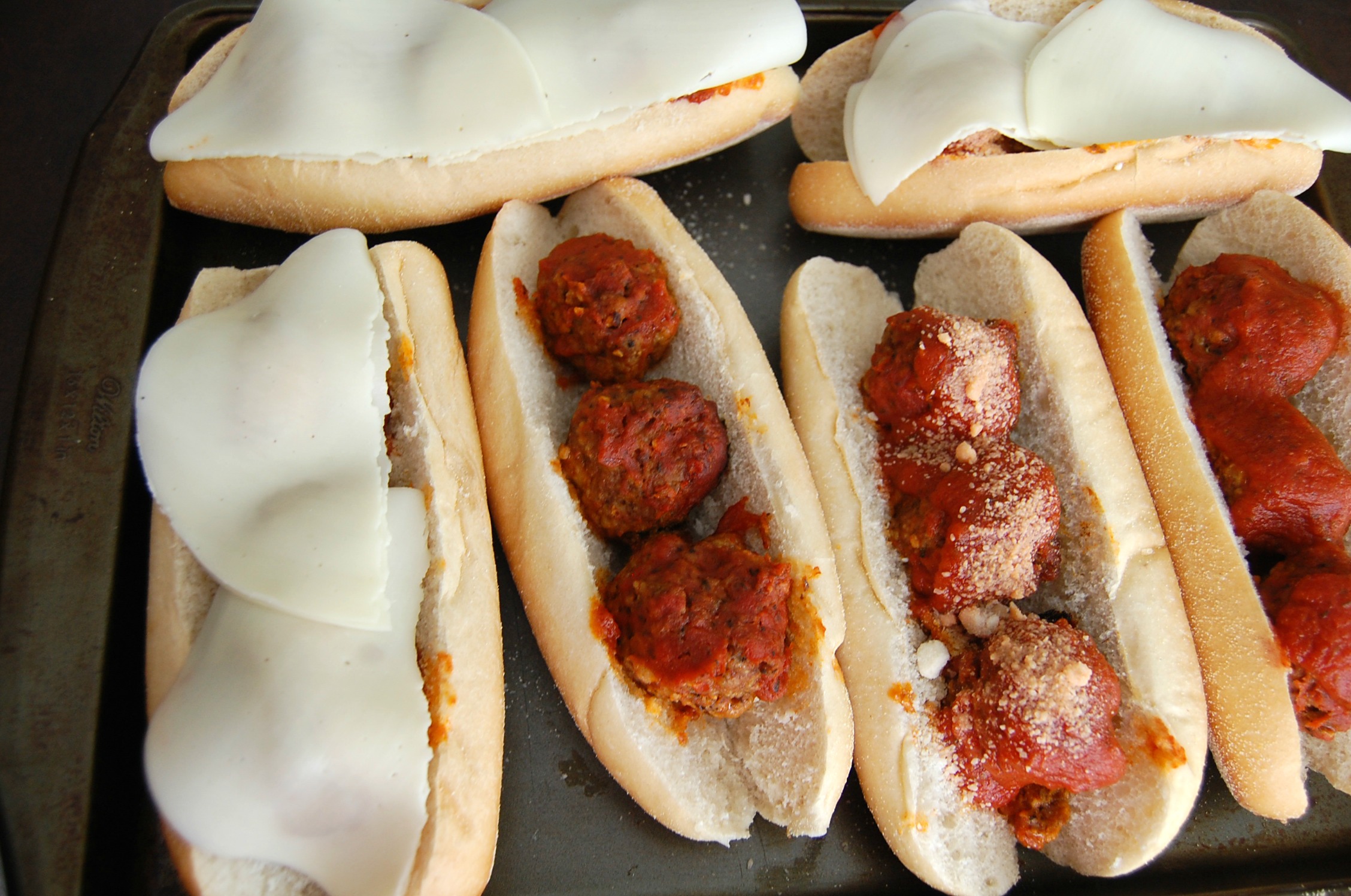 To Make Meatball Parm Sandwiches:
Place Meatballs on cut rolls
Top with more Prego Italian Sauce, Parmesan & Provolone
Place in oven and broil until cheese is melted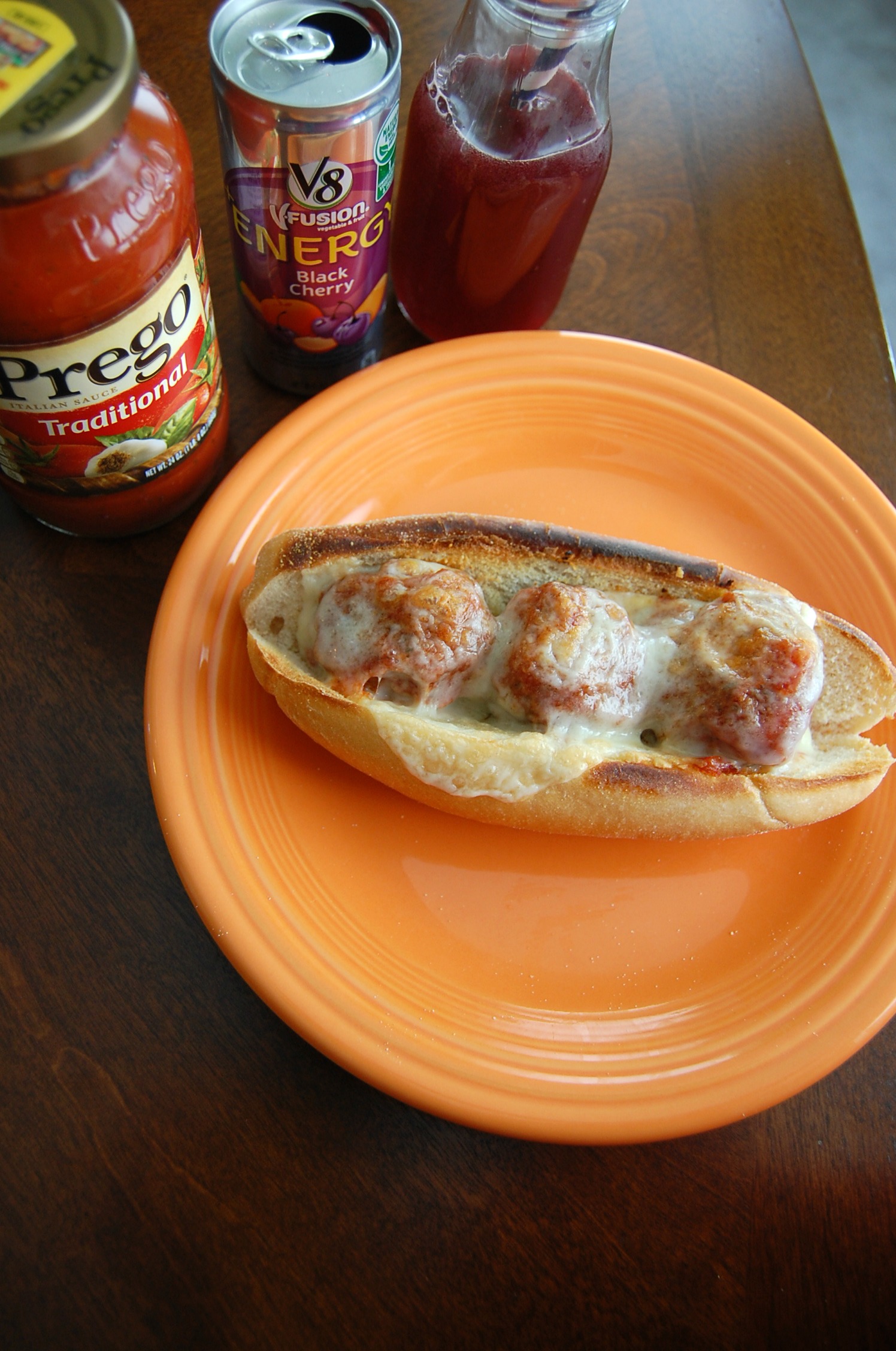 That's IT you guys – it's THAT easy! And a few hints. If you want to freeze this recipe for a freezer meal (UM DO IT – double the recipe!) stop after broiling the meatballs – let them cool off and freeze them with the sauce!
Ok I've shared one of my go to meals for Back to School with you…give me some of your back to school – keep my family going tips! I'd LOVE to read them!