Cheesy Zucchini Roll-Ups are the perfect way to enjoy garden fresh zucchini! Delicious cheeses, marinara & thin strips of zucchini in one tasty dish!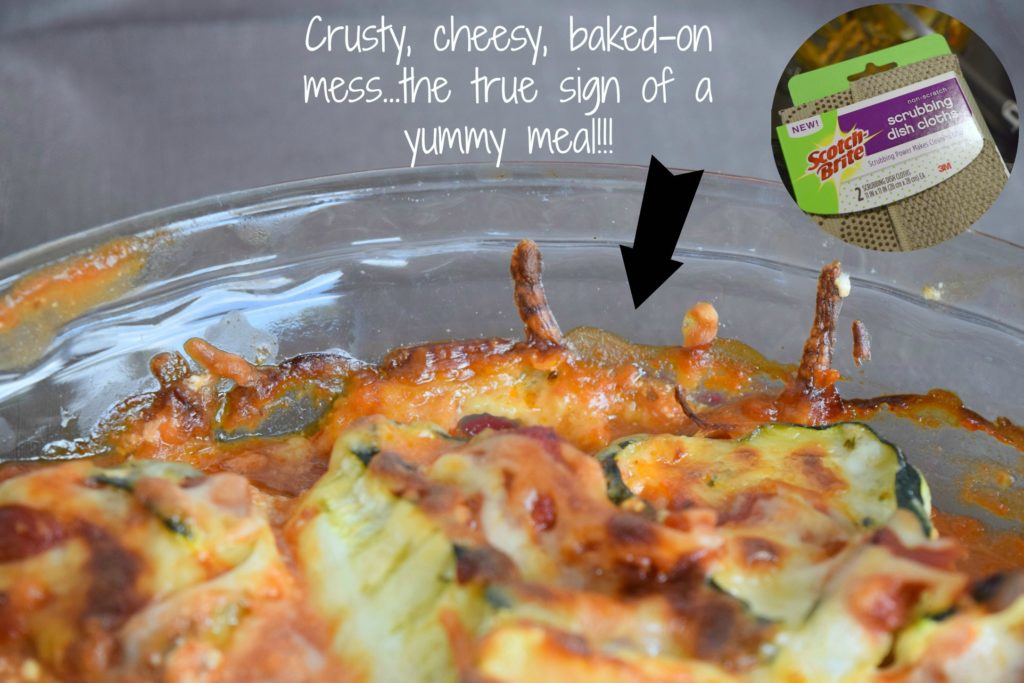 In my kitchen there's nothing better and usually more happily received than a big old pan of cheesy goodness! Whether its lasagna, baked tortellini dishes or homemade mac and cheese…if there's a boatload of cheese and it's baked on there all ooey-gooey, chances are it'll be a hit.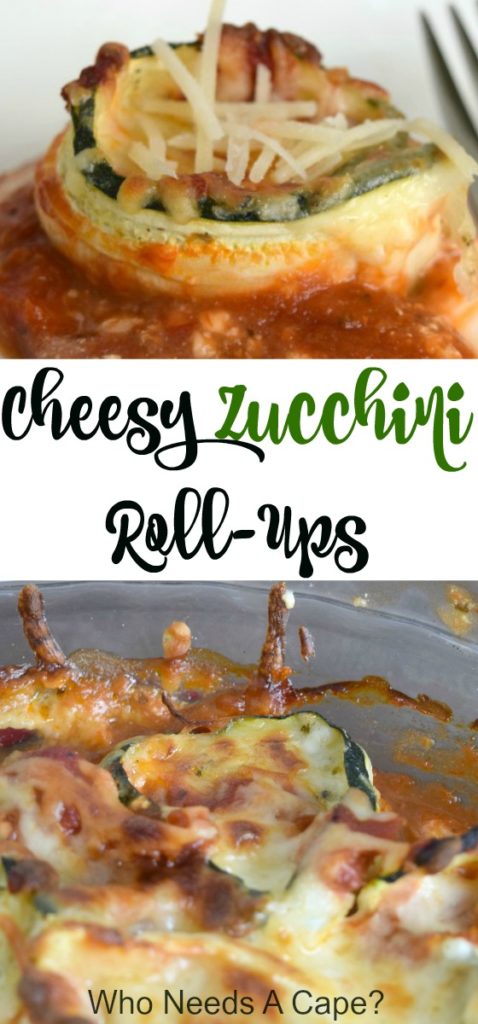 When zucchini season rolls around each year I like to find some new ways to use it in entrees. And this year I decided to try some yummy Cheesy Zucchini Roll-Ups for the family and let me tell you, they turned out wonderfully.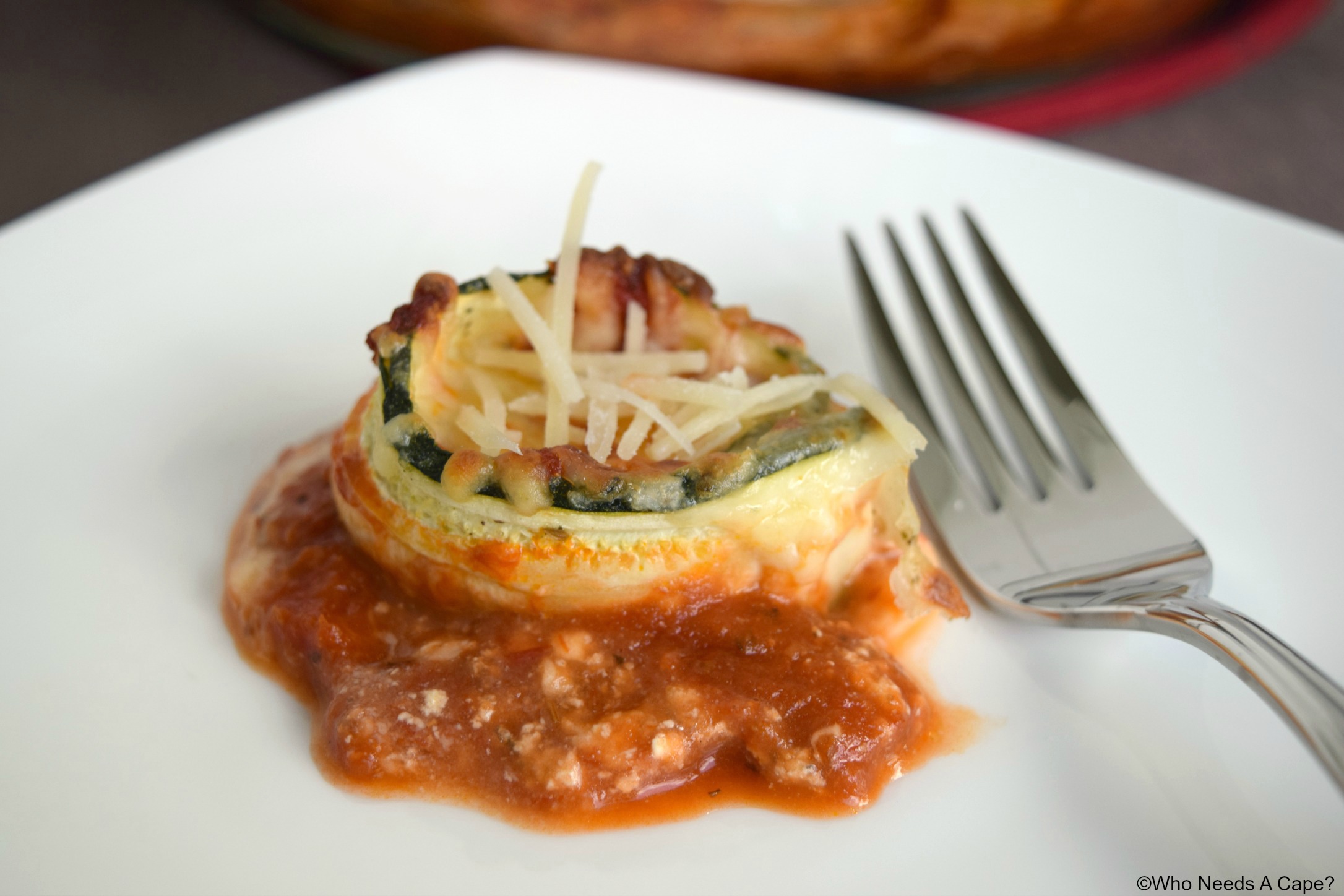 Bonus, they are simple to prepare and you'll have them on the table in roughly 45 minutes, so that's not too bad either. My family thoroughly enjoyed them and I thought you would too!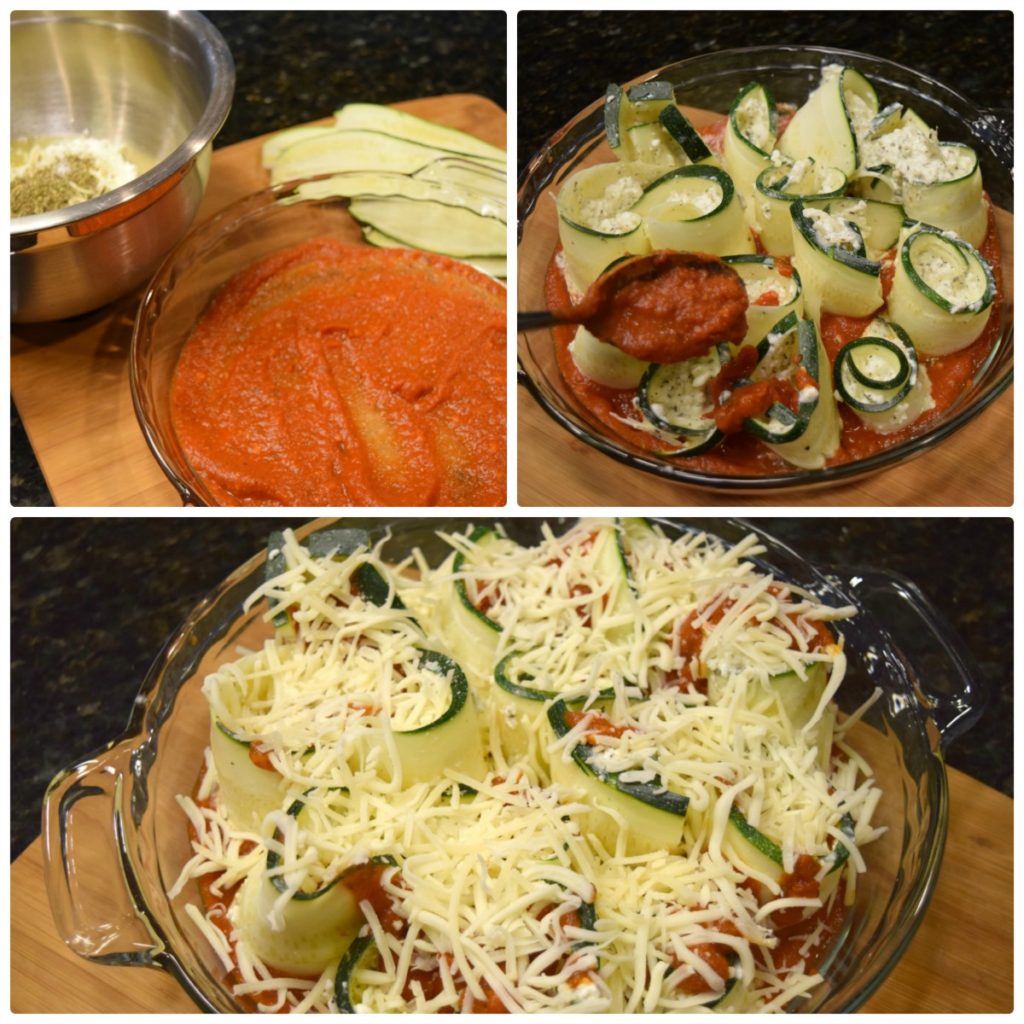 I did have that eye-roll moment though when I took a look at pan after they'd cooked. It was a mess, baked on sauce and bubbled on cheese which although tasty in this recipe aren't my favorite things to scrub off while doing dishes. Who cares though…the end result is totally worth it. My family loves this recipe and I make it over and over again!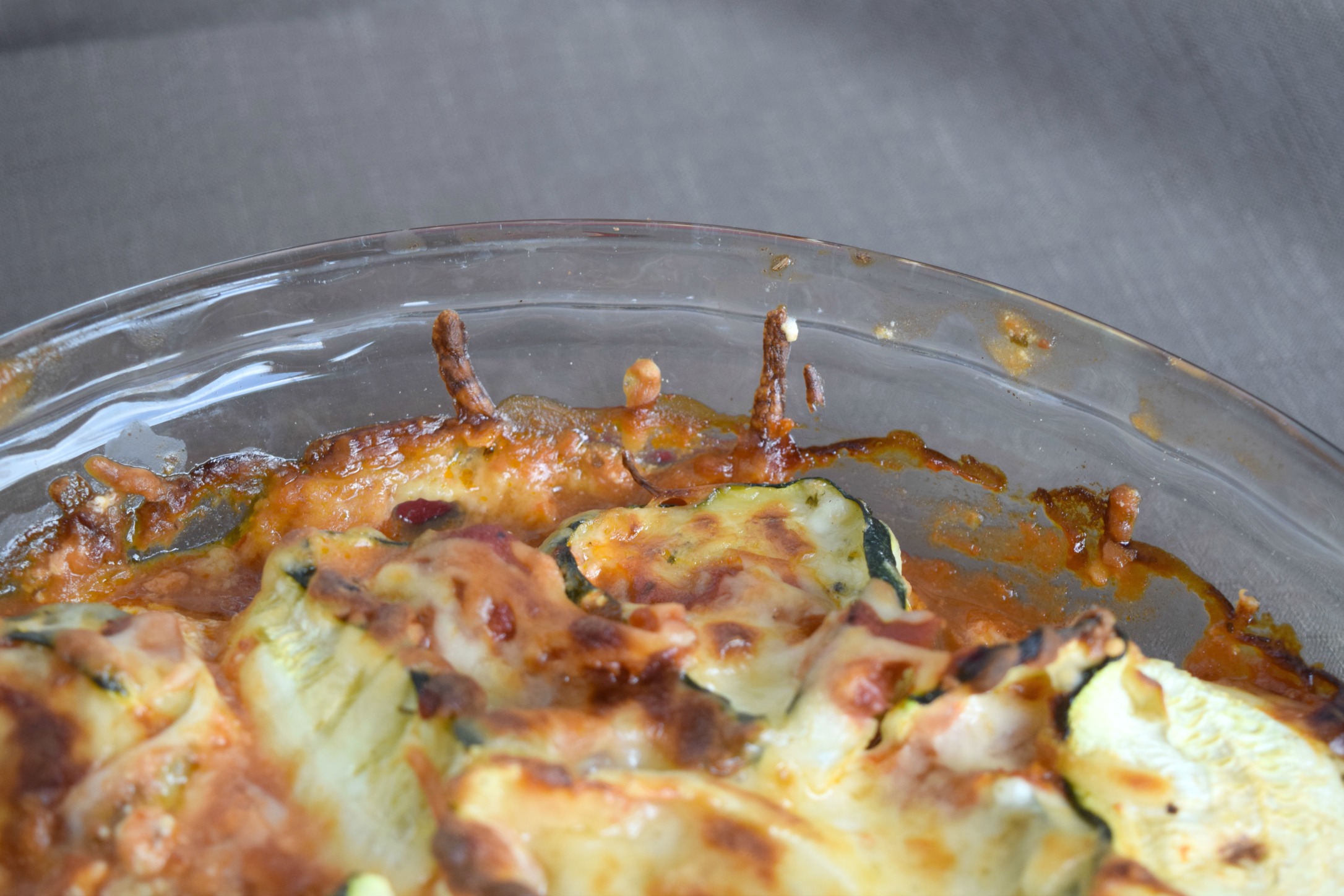 Other amazing zucchini dishes:
Cheesy Zucchini Cornbread Casserole