This is a sponsored post written by me on behalf of Tyson  Foods, Inc. All ideas, recipes, & opinions are entirely my own.
Need a deliciously hearty meal in a flash? One Pan Creamy Orzo & Smoke Sausage fits the bill. Loads of flavor, the entire family will enjoy!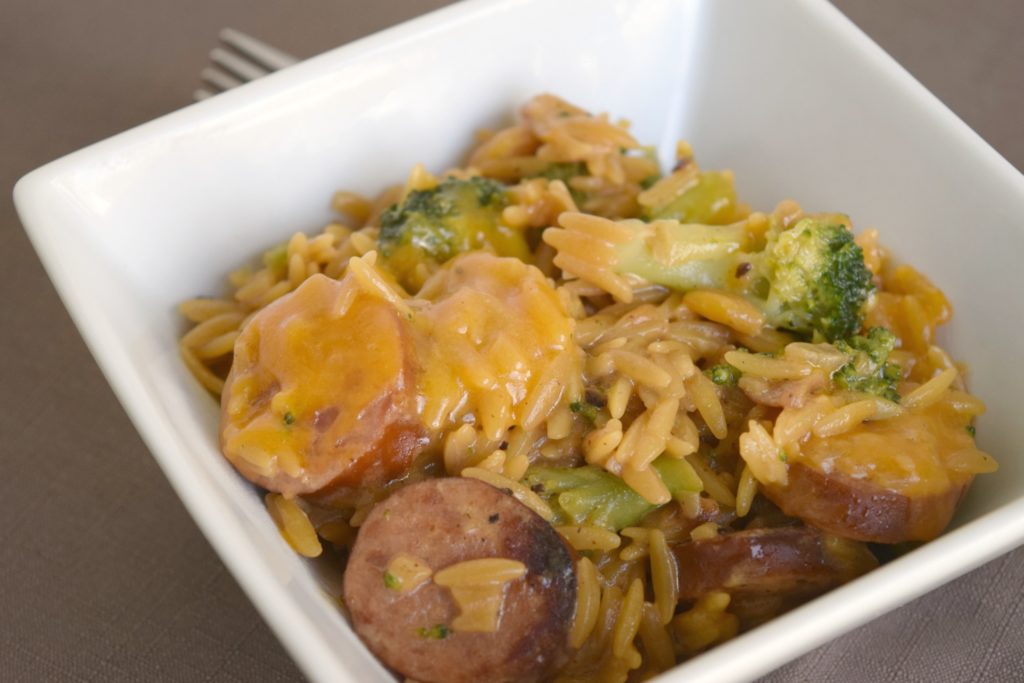 Here I am at the beginning of August staring at the calendar in complete disbelief that in a few short weeks I'll be sending my kids back to school. Now don't get me wrong, I'm not overly disappointed that they will be in class, nope not so much. What I'm disappointed about is the schedule. Summertime freedom from the calendar will disappear and out come my highlighters so I can keep track of who needs to be where and when. We'll just say that back to school equals the return of busy days and hectic dinnertime with the family.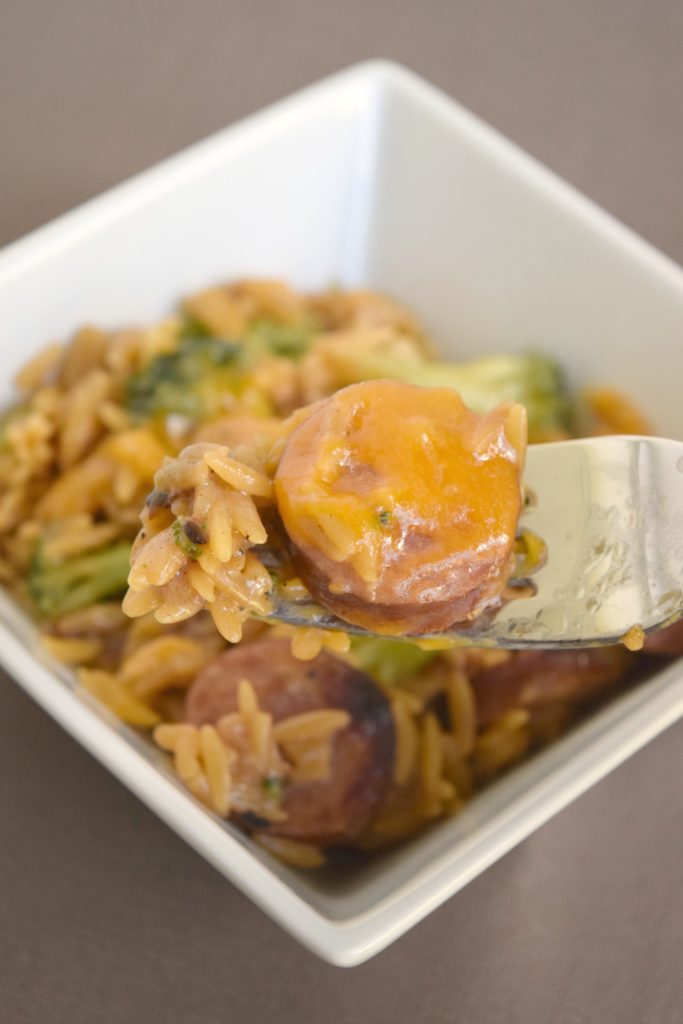 Yes, I have my go-to recipes that I can whip up in a flash on busy nights but even I get tired of those. I needed to test out a few new recipes before September rolls around to keep the family happy. One in particular that I cannot wait to share is a one pan recipe….you've gotta love those as much as I do. Only one pan to clean, that's a beautiful thing! One Pan Creamy Orzo & Smoked Sausage is definitely going into our meal rotation. It was hearty, simple and family-friendly. Easy to customize too, so you can switch it up as needed.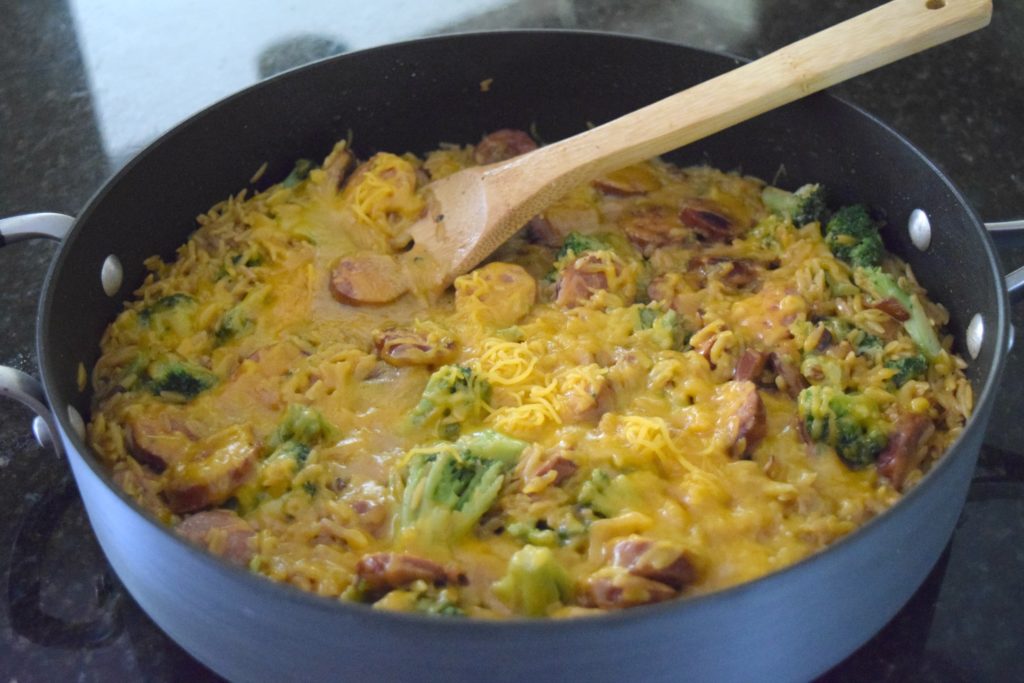 A key component of One Pan Creamy Orzo & Smoked Sausage is the Hillshire Farms® Smoked Sausage. I picked some up at Walmart as they carry a wide selection.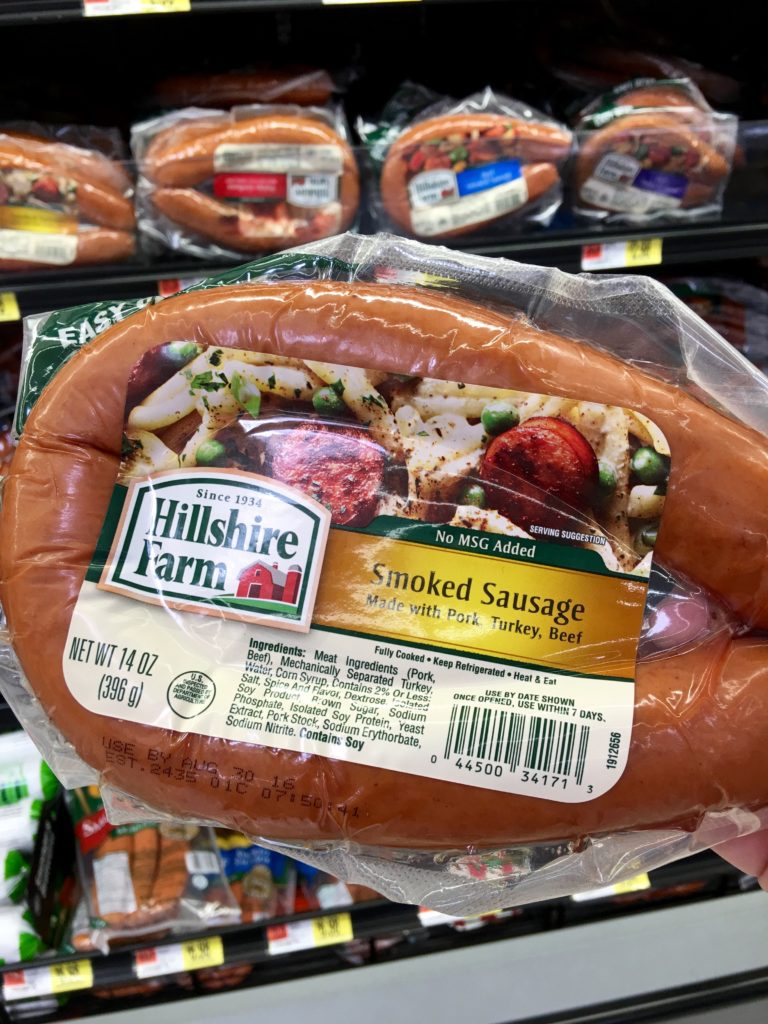 I knew it would be the basis of easy recipes and the authentic flavor came through in this dish just wonderfully. Hillshire Farms Smoked Sausage has been around for generations and is family owned, I love supporting companies with long-standing histories.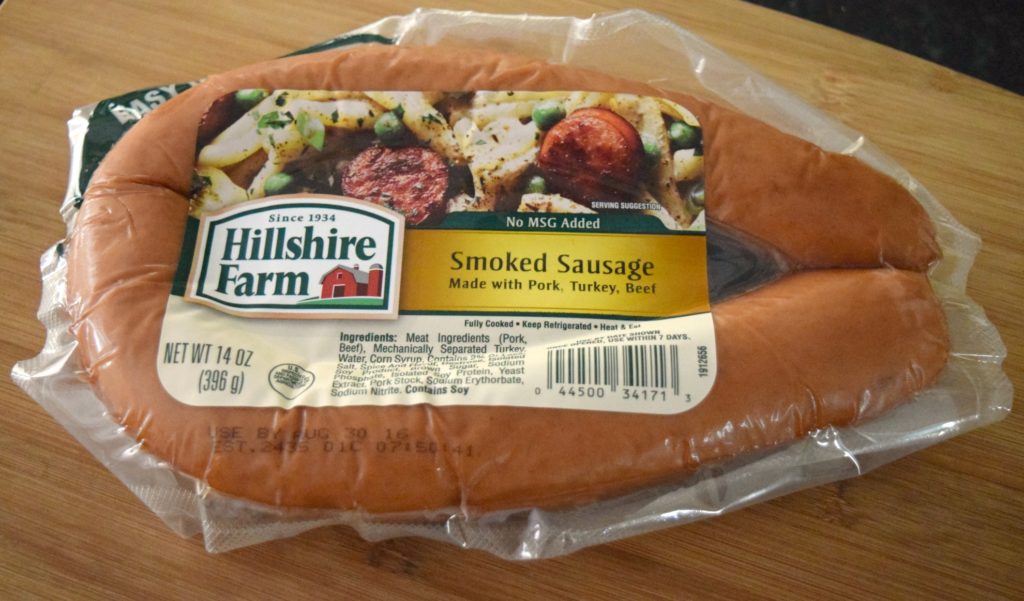 Next time I'll pick up other delicious Hillshire Farms Smoked Sausage varieties so I can test out even more delicious dishes. I'm thinking of hearty soups and stews as the weather starts to change in September. But in the meantime I'll be making this delicious one pan meal again soon, my kids devoured it and I only had to wash one pan…SCORE!!!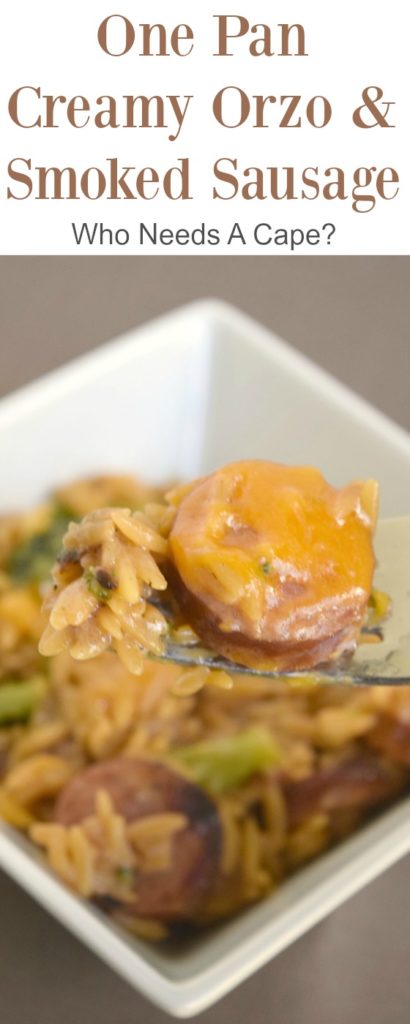 .