A wonderfully easy meal, this Slow Cooker Lemon Garlic Chicken will soon be a family favorite. Even easier if you make ahead as a freezer meal.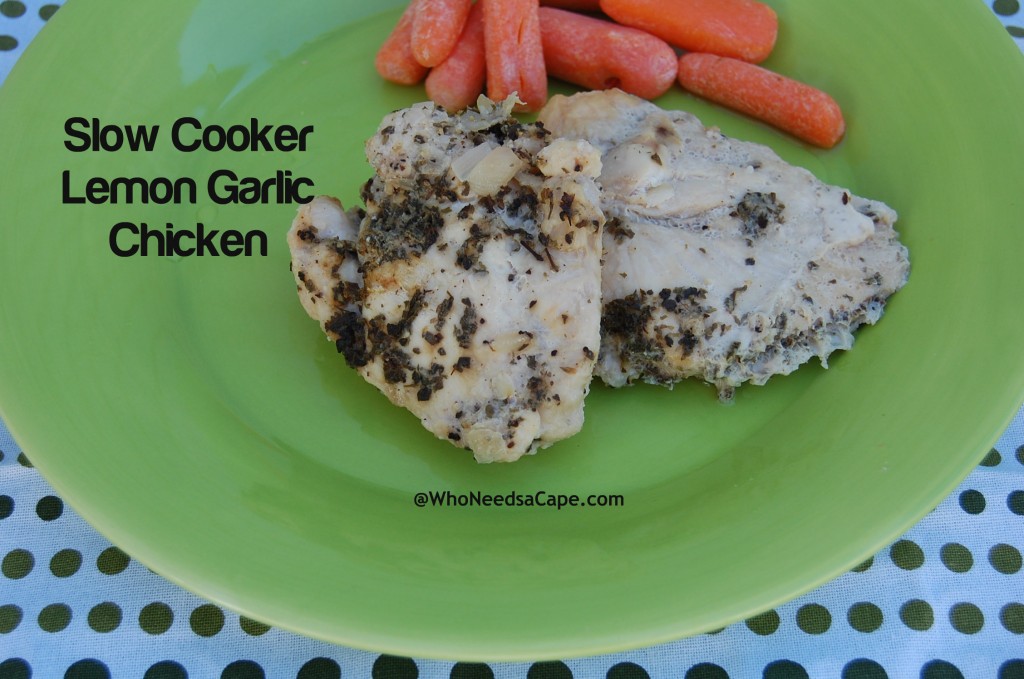 Families on the go need all sorts of go-to recipes that can be made in a snap! This is one of them, easy and delicious, just throw everything into your slow cooker or prep it as part of our 20 Meals/2 Hours Slow Cooker Freezer Meals post.
You'll be making something that the whole family will enjoy! Don't you find that sometimes the simple dishes wind up being the ones that get requested again & again? They do at my house!
Pair up this dish with our flavorful Greek Pasta Salad or our Mashed Potatoes with Wilted Spinach, so versatile! Gotta love the ease of your slow cooker!