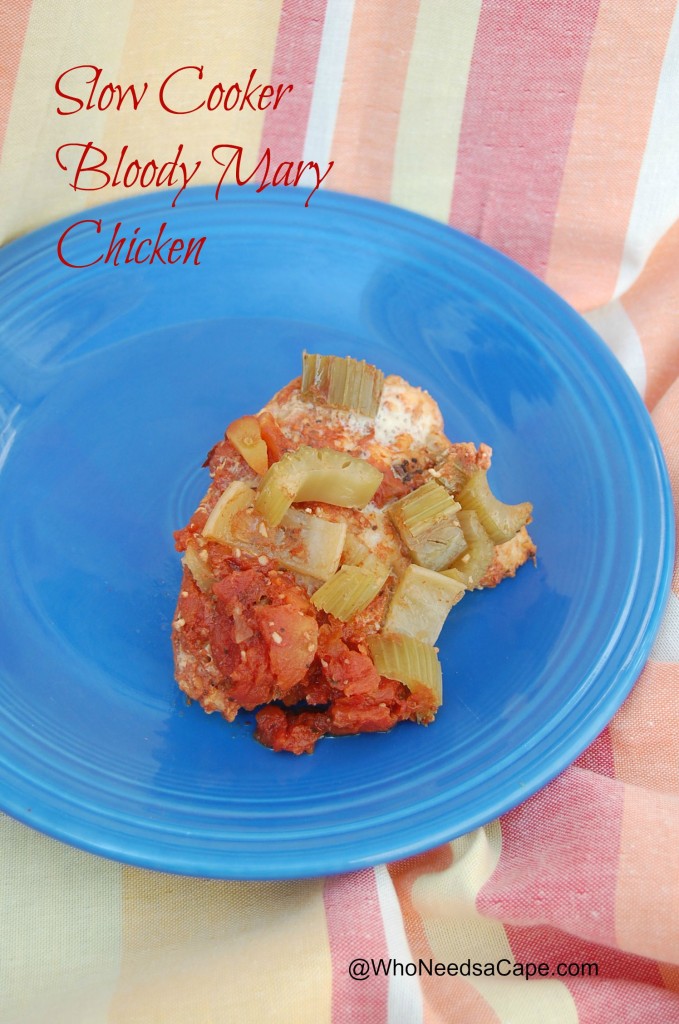 Slow Cooker Bloody Mary Chicken … I'm wondering why I didn't come up with this earlier? I make chicken and tomatoes of some kind ALL the time! Why shouldn't I make it a Bloody Mary Chicken dinner?
I told my husband I was going to make chicken with the ingredients of a Bloody Mary and he was skeptical, to say the least. I'm the Bloody Mary lover in the house – he hates them. So he was extremely happy (and I was too) to find out that he really enjoyed it. It had a really nice flavor even if you don't want to order one to drink! So give it a try!
As a side note: I did NOT use horseradish in my dish – although please feel free!  It was an effort by me to make sure my family would eat it (it would be very tempting in there). I also *gulp* used Bloody Mary mix! Don't yell at me, I added other things too. 😉
If you love Slow Cooker Bloody Mary Chicken, give these a try!
Slow Cooker Chicken Caccaitore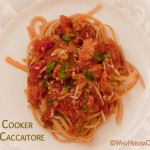 Slow Cooker Buffalo Chicken Pasta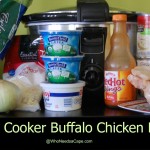 General Tso's Slow Cooker Chicken