Cream Cheese Frosted Baileys Brownies the perfect compliment of flavors from the Irish Cream to cream cheese to chocolate, absolutely delicious.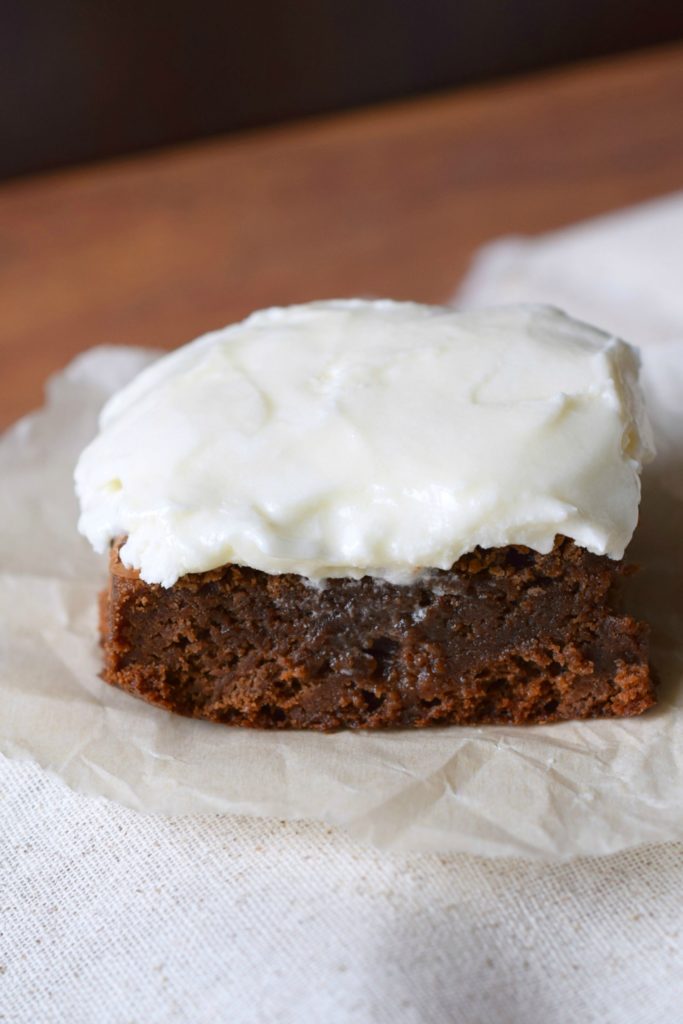 Cream Cheese Frosted Baileys Brownies
Baileys Irish Cream is one of my favorite bottles in the liquor cabinet!  This stuff is so versatile, from boozy cocktails to coffee drinks to desserts to ice cream topping…yes, I've poured some over vanilla bean ice cream and it is fabulous!!!
Today we're using it to make these amazing Cream Cheese Frosted Baileys Brownies, with the addition of Baileys to both the brownie & the cream cheese frosting, you'll get a hint of that famous Irish Cream flavor throughout.
You never have to twist my arm too hard to make brownies! I love how versatile a good brownie can be, stir in delicious additions, add extracts or BOOZE, frost or don't frost…all of these options make for amazing creations!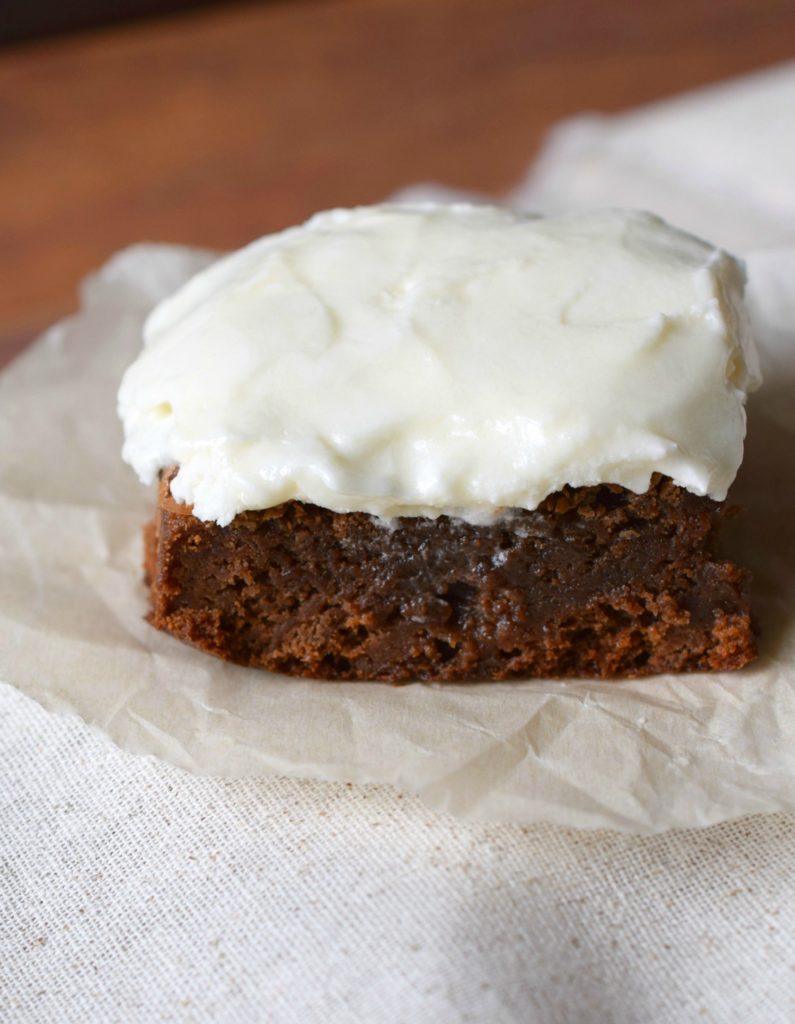 These aren't dry crumbly, break your teeth brownies, no sir! The texture is perfect, not dry, not soggy, just wonderful!
Guaranteed, you'll be making these more often than just around St. Patrick's Day, they are that good! So, get baking, brew up a fresh cup of coffee and you'll be in chocolate Irish Cream bliss!!!
Other delicious brownies to try:
Brownies infused with Amaretto liqueur and topped with Cherry Amaretto Frosting are a decadent adult treat that will knock your socks off. They are amazing!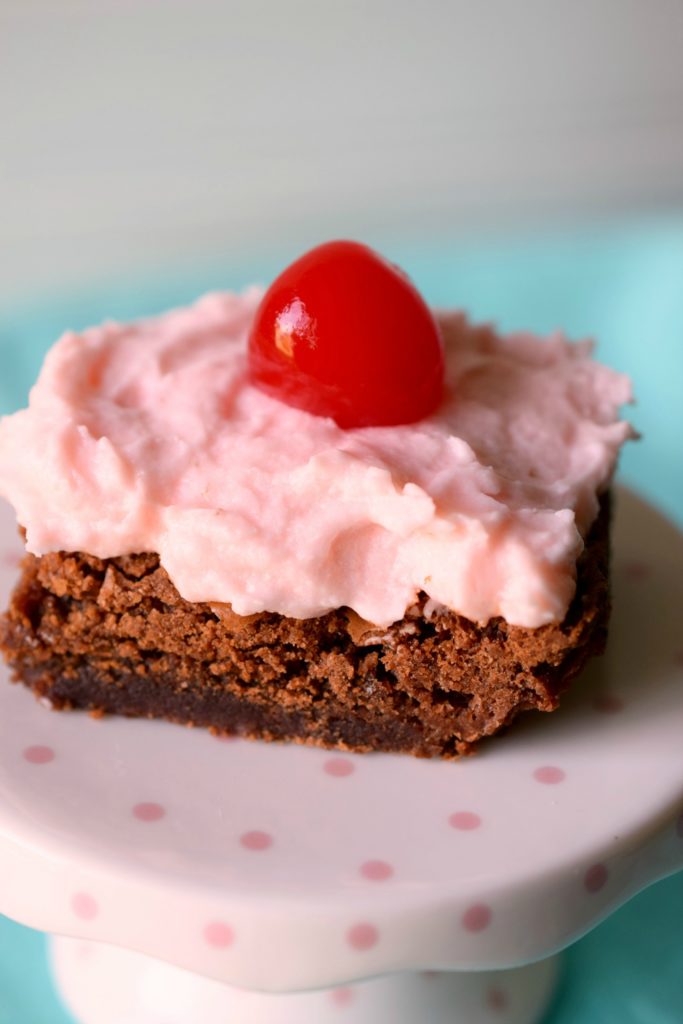 Layered Peanut Butter Cheesecake Brownies can only be described as amazing! Simple to prepare with layers of deliciousness, you'll love the flavor combo.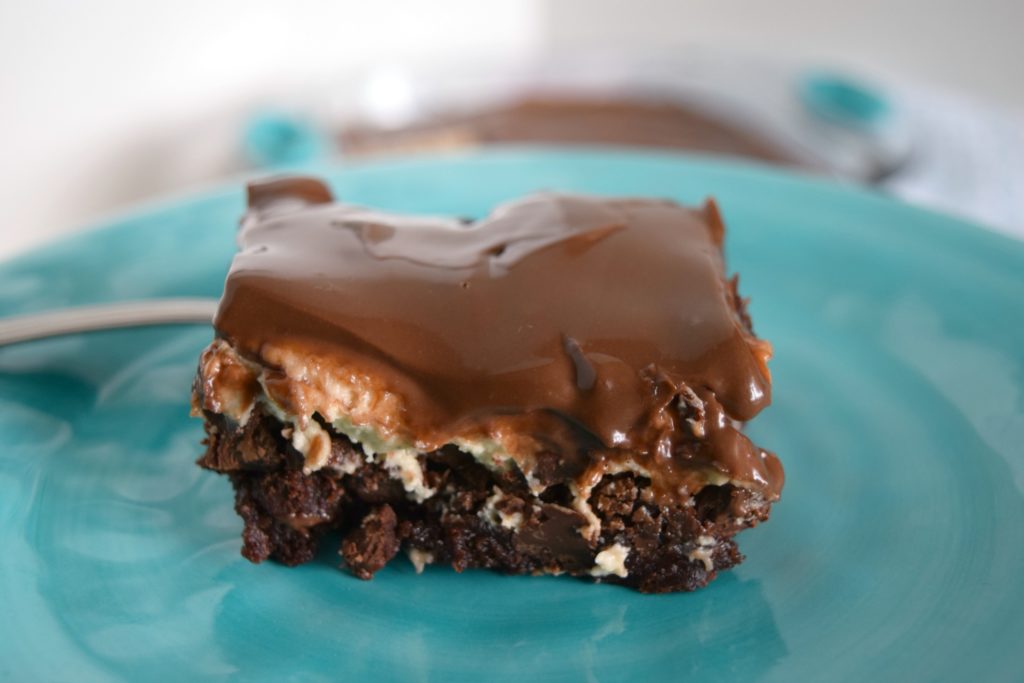 Frosted Peanut Butter Chip Brownies are a simply delicious homemade treat. This dessert is bakery perfect, yet easy to prepare and oh so yummy!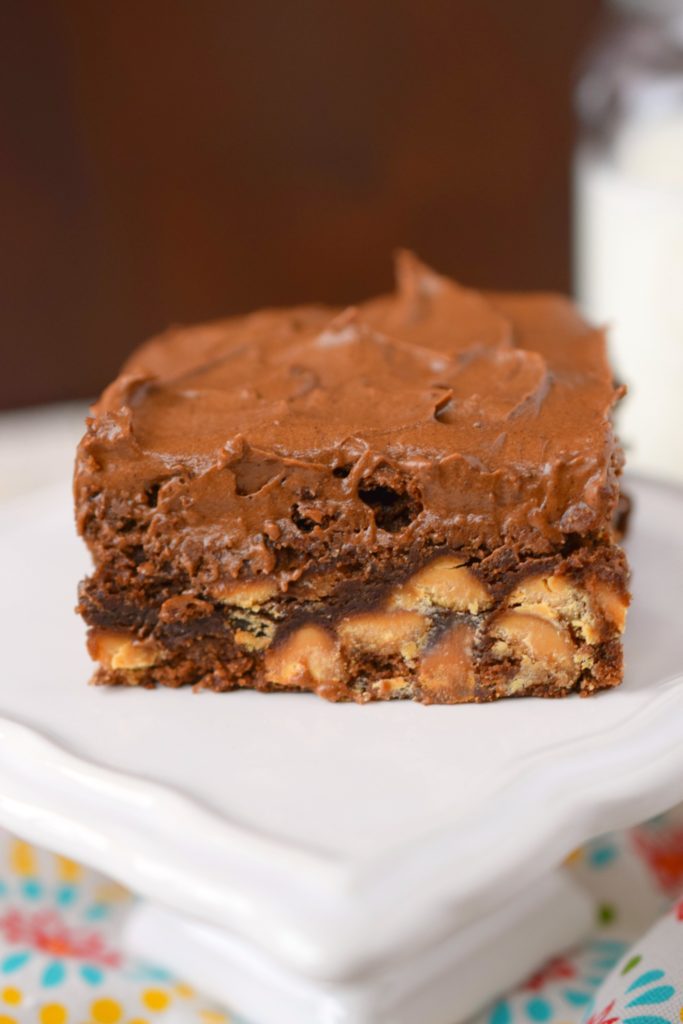 This recipe has been featured on Buzzfeed as part of their 13 Amazing Brownies to Satisfy Your Sweet Tooth! Stop over and check out all of the amazing recipes!!!