This shop has been compensated by Collective Bias, Inc. and its advertiser. All opinions are mine alone. #LetsCheese #CollectiveBias
Next time you need an appetizer in a hurry, whip up this flavor packed Roasted Garlic Parmesan Dip. Creamy with delicious flavors, perfect for a crowd.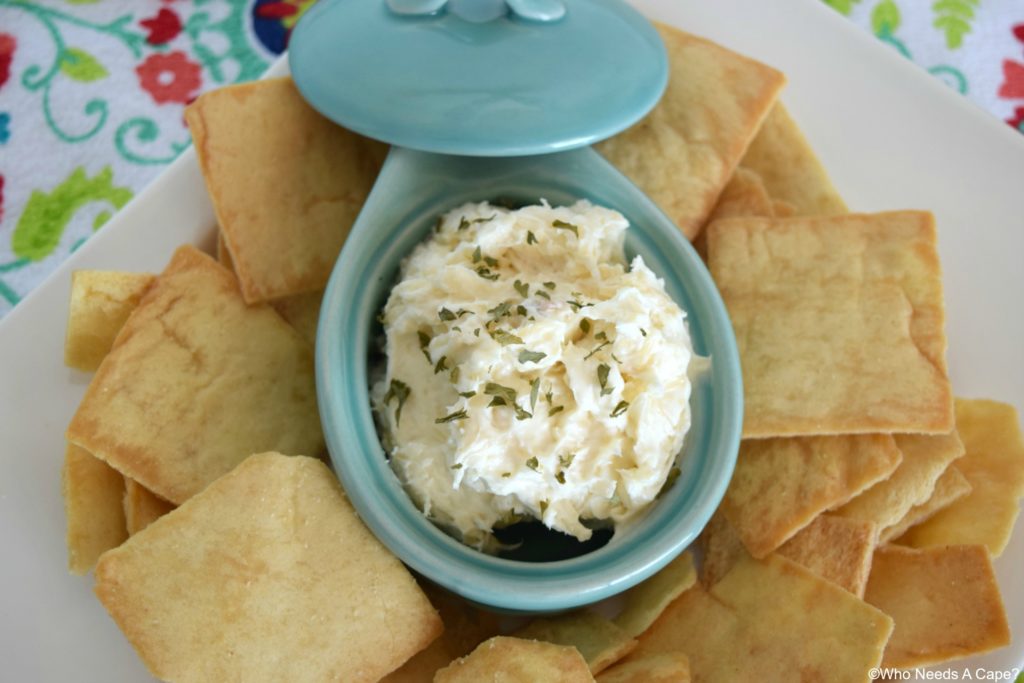 I think everyone knows by now that we ladies at Who Needs a Cape? absolutely adore dips! Like can't get enough of the yummy dips EVER! So easy and so yummy – I think everyone should have dip everyday. BUT…I don't really need all the fat that go in dip – I'm not alone here right? Well – keep reading you're going to love this recipe and it's lower fat content!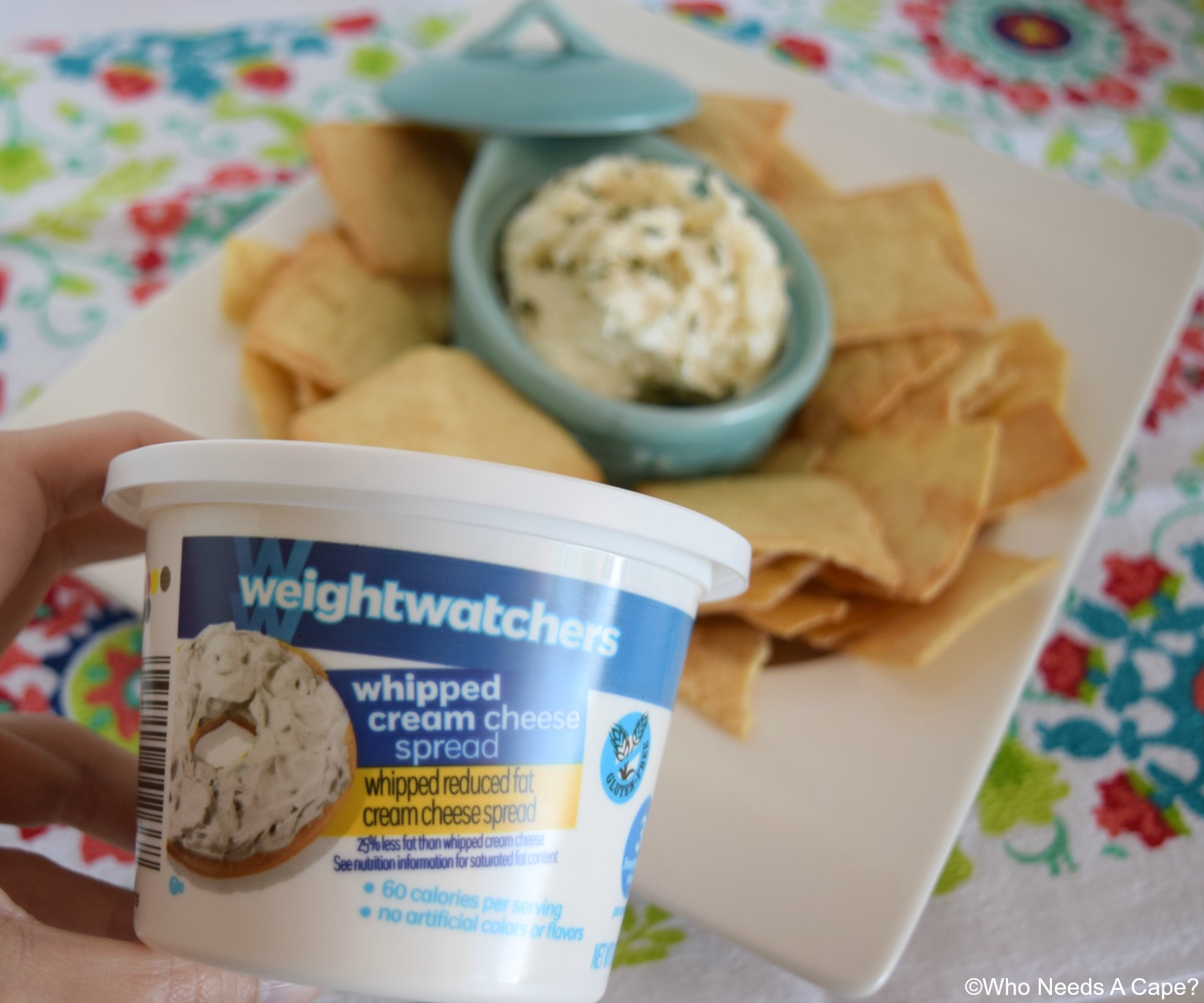 I hear what you're saying…low fat cheese really? What about the taste? Yes I hear you. I don't mess around with cheese – any kind – and all it's yummy deliciousness! So you can believe me when I tell you that YES Weight Watchers Whipped Cream Cheese tastes like it has full fat. It is truly yummy and creamy and just tasty! oh and while I'm at it? I've also tried Weight Watchers American Singles and Weight Watcher Original Cream Cheese – all good!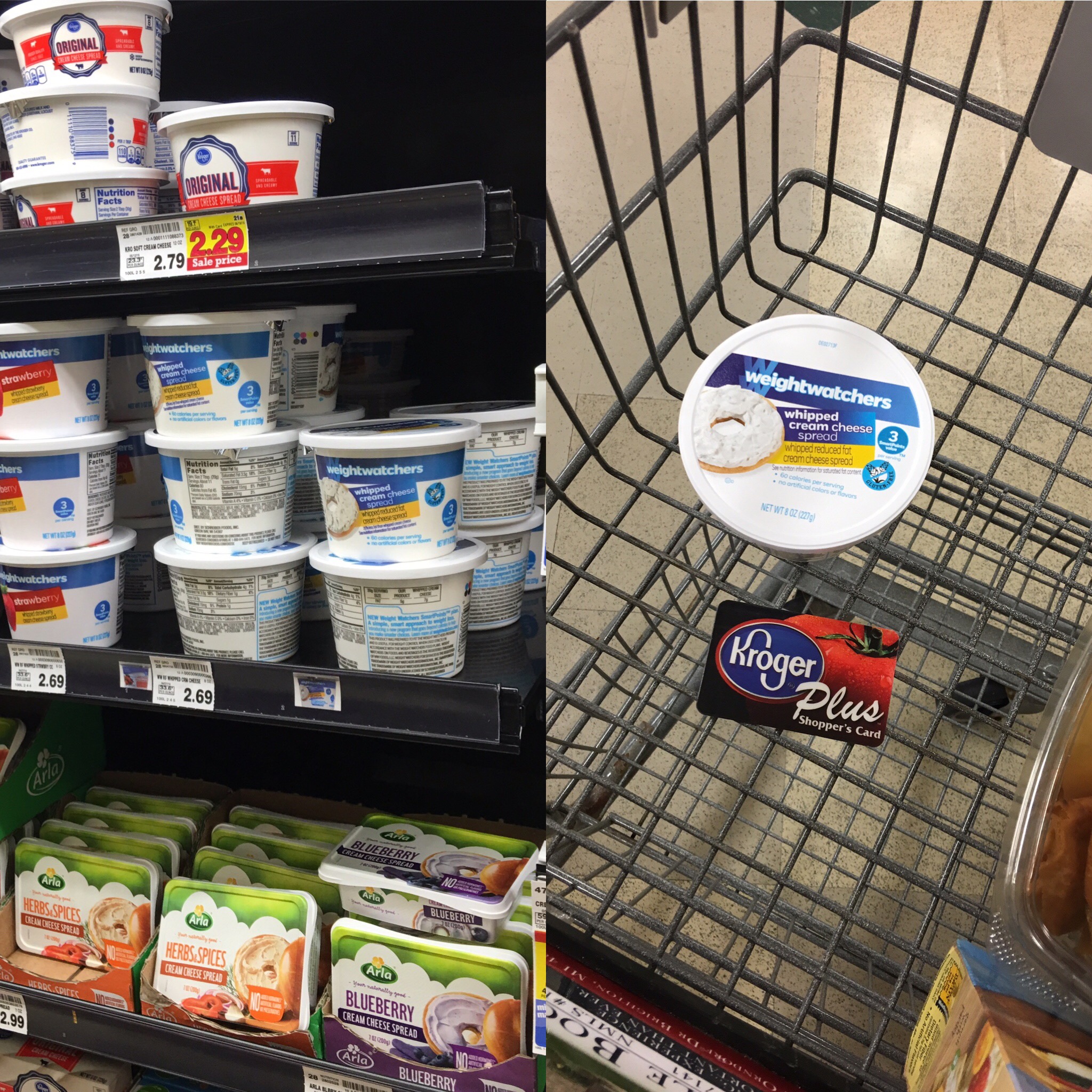 My discovery of how great Weight Watchers Cheeses are really started with a trip to Kroger. I really wanted to make a dip, but I honestly am trying to keep myself on track this summer and though – well you don't NEED THE EXTRA. I wanted to keep my eating on the path I've been on. Then I saw Weight Watchers and just thought well let's give it a try! Believe me you're going to want to.  Find your local Kroger HERE!
The best way (in my opinion) to try the Weight Watchers Whipped Cream Cheese is any way that you would have full fat cream cheese – on your bagel, in a recipe, a DIP – like my Roasted Garlic Parmesan Dip! Everyone is going to gobble this dip up. Are you ready to make it? (If you need it there is a printable recipe below!).
First you're going to need:
4 oz Weight Watchers Whipped Cream Cheese
1/4 cup

parmesan cheese

, shredded
OPTIONAL:

dried

parsley for garnish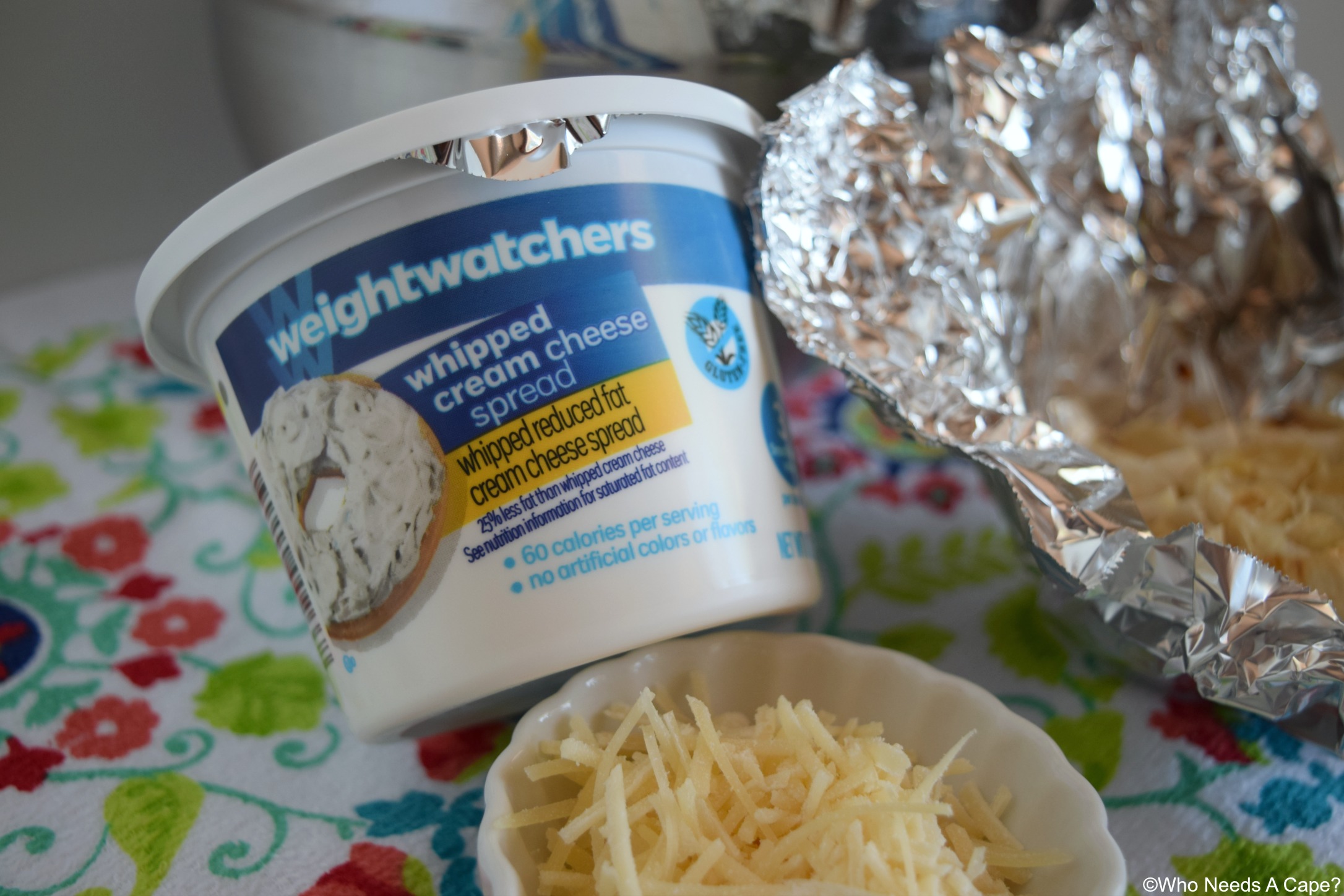 To get your delicious Roasted Garlic Parmesan Dip going:
In a bowl, mash roasted garlic cloves with a fork.
Add in Weight Watchers Whipped Cream Cheese and parmesan cheese.

Stir until mixed together.
Serve immediately or refrigerate for later use.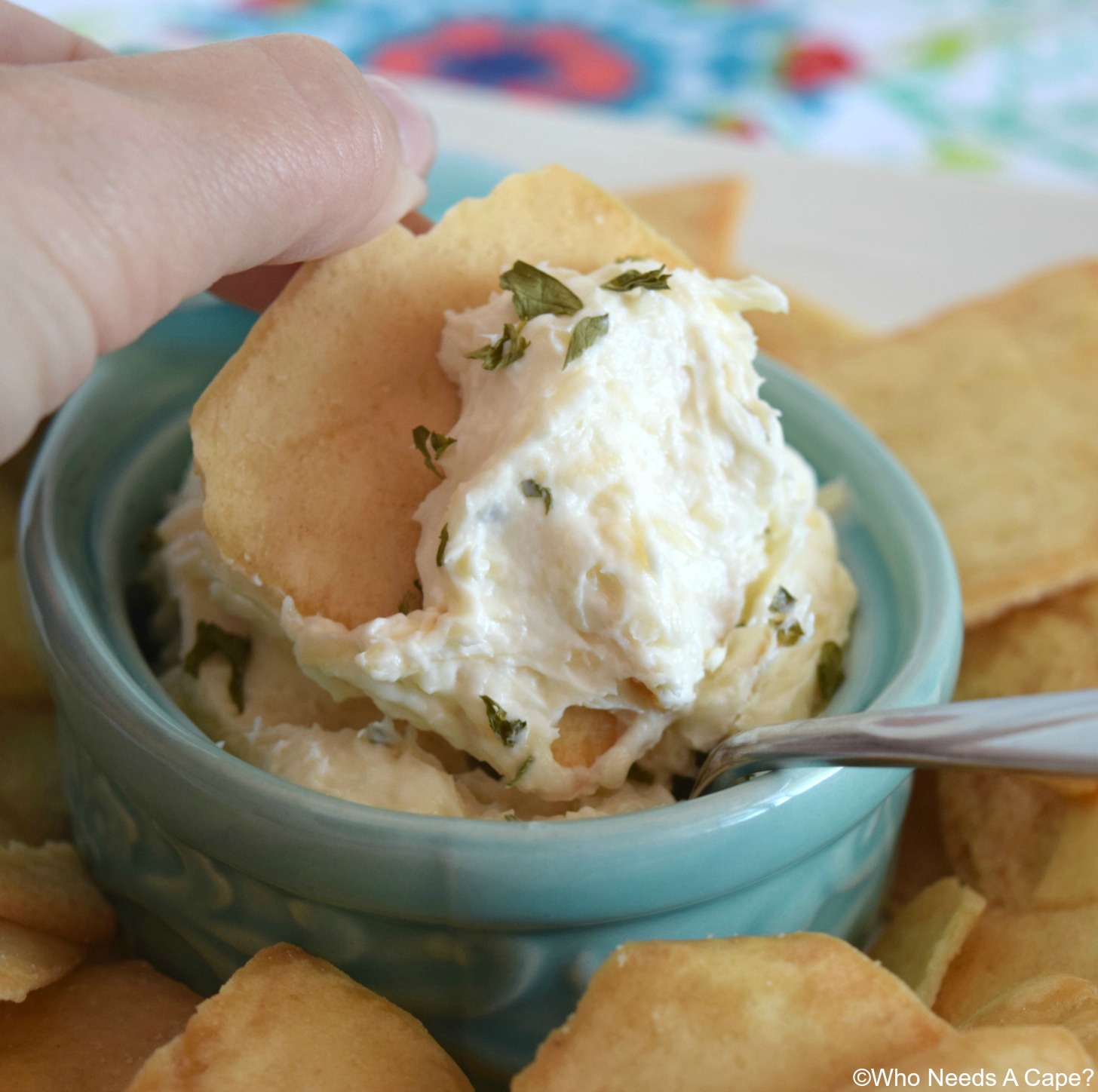 Really you're going to be SO happy that you made Roasted Garlic Parmesan Dip! AND AND AND that you tried out Weight Watchers Whipped Cream Cheese! Everyone's going to love it!
How is your family going to eat Weight Watchers cheeses? On a bagel? With your dinner? In a different dip? I'm dying to hear – leave me some comments!