This post is sponsored by Mirum, but opinions expressed are my own.
Banana Applesauce Muffins with Chocolate Chips, a great way to get some extra fruit into your family. Easy to make, perfect for breakfast or snacking.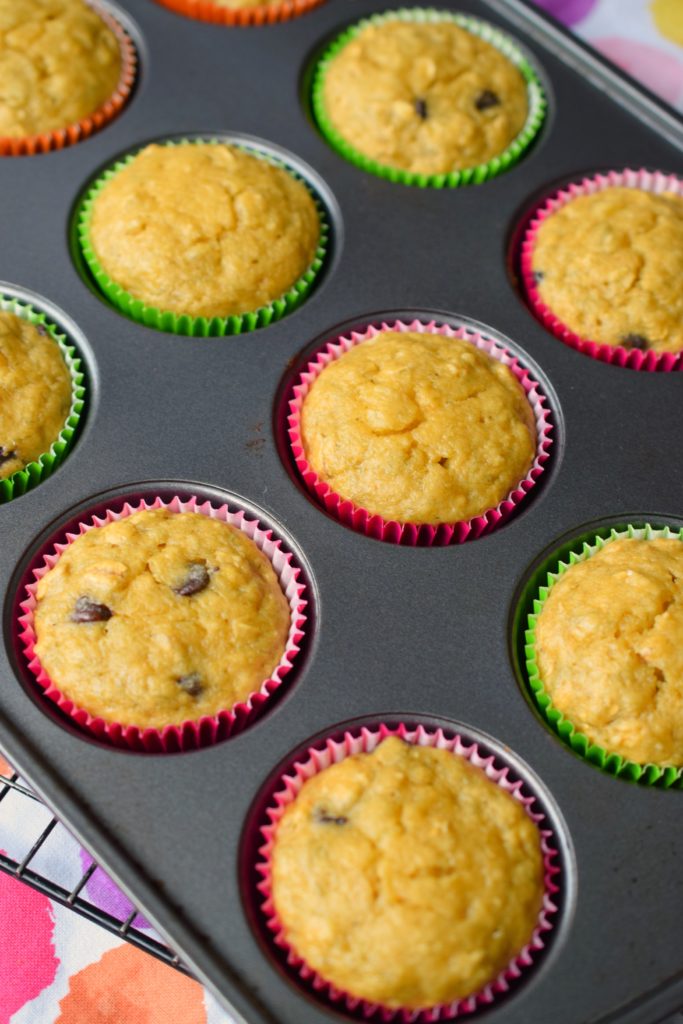 With as hectic as our lives can be I love knowing that I can make something delicious and simple that my kids will actually eat. I don't have time to make fancy meals that my kids turn their noses up at. What I consider a win is when my kids like and eat something I make and I can walk away feeling confident about the good choice I made for my family.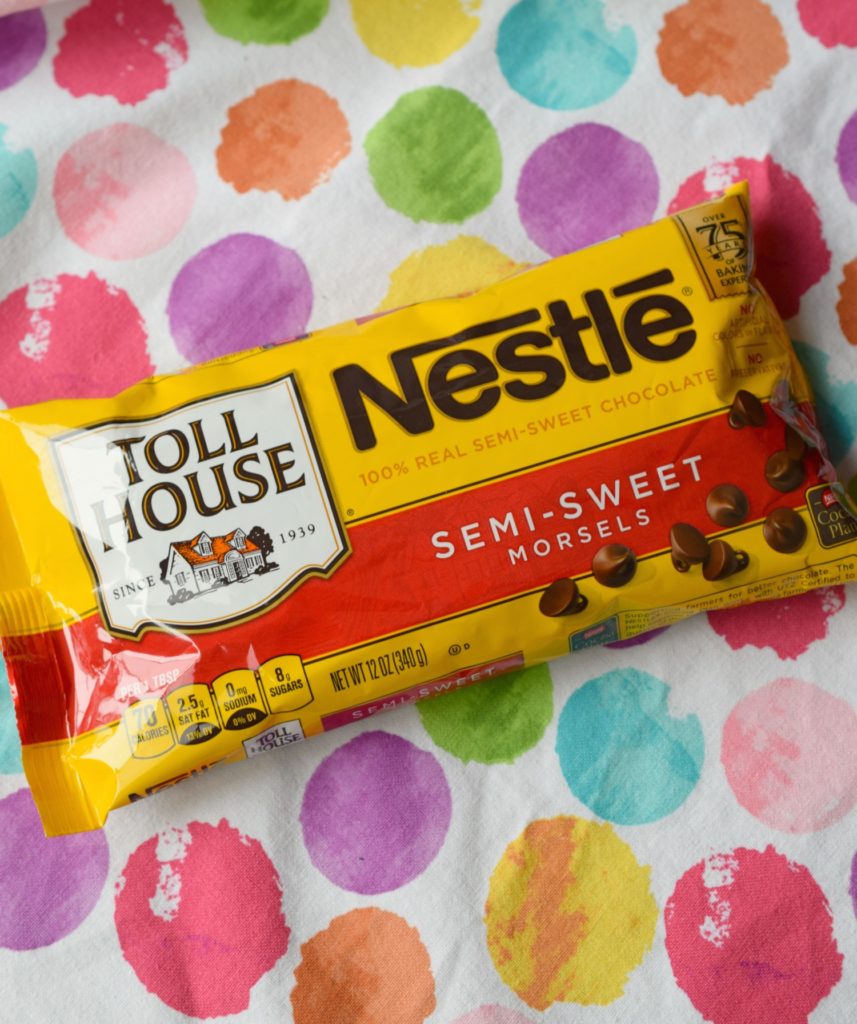 Take for example these Banana Applesauce Muffins with Chocolate Chips. I love them for a couple of reasons, first of all, I had bananas that were browning and needed to be used, so muffins were a great choice. Next, there was applesauce staring at me in my fridge, okay into the muffins it went. My kids normally gobble up muffins, let alone fruity muffins, they are sure to be a hit.
Muffins are obviously great for breakfast time, I also send them off to school with my kids for either snack time or in their lunches. There's also afterschool snacking, my kids come home so hungry from school. Making a batch or two of muffins is easy and such a versatile way to bake up some goodness.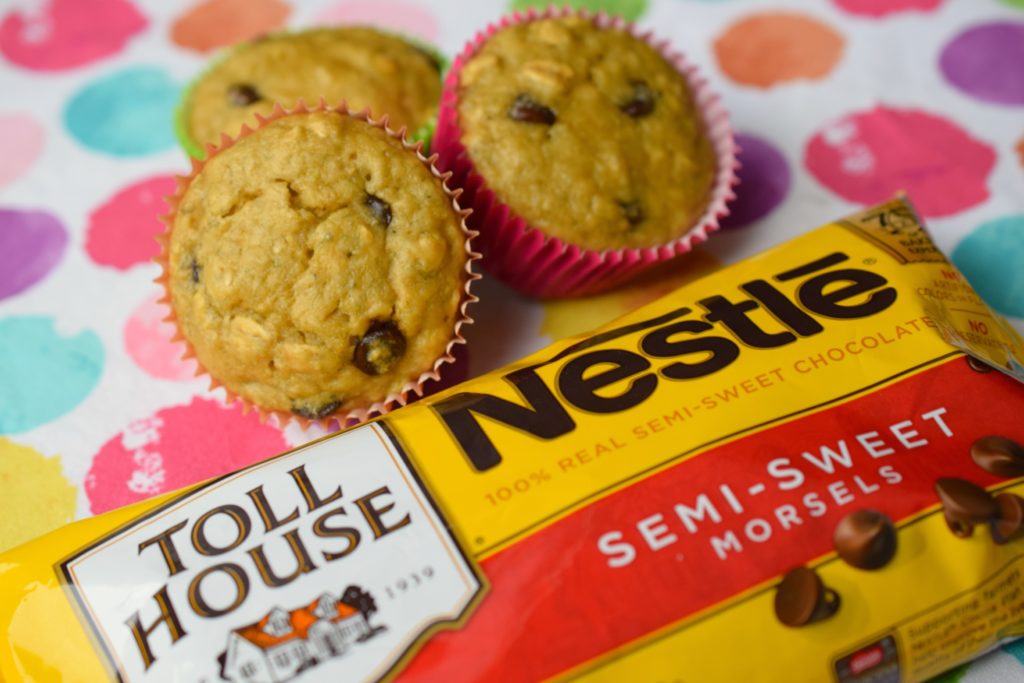 Of course, I also added some delicious Nestlé® Toll House® Semi-Sweet Chocolate Morsels. Mmmm, now I have your attention, right? When I'm shopping at Walmart I make a quick stop over to the baking aisle to load up on Nestlé® Toll House® Semi-Sweet Chocolate Morsels.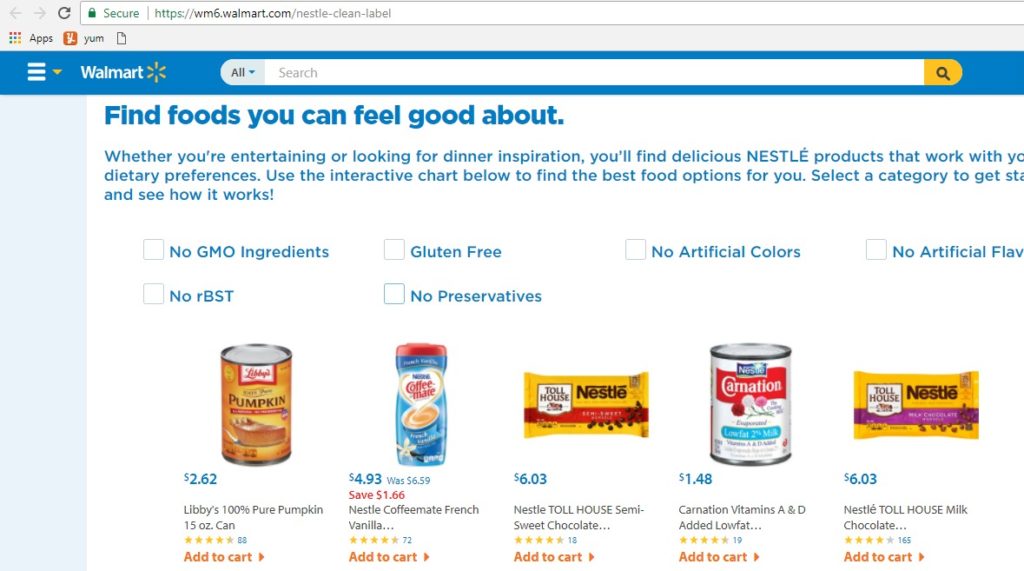 You'll find a great tool created by Nestlé at Walmart. com, simply use the search tool to find free-from options with Walmart's everyday low prices. Feeling confident about products you are buying for your family is easy, especially when Nestlé offers "Good Choices Made Easy". Click HERE to search, you'll love how easy it is to use!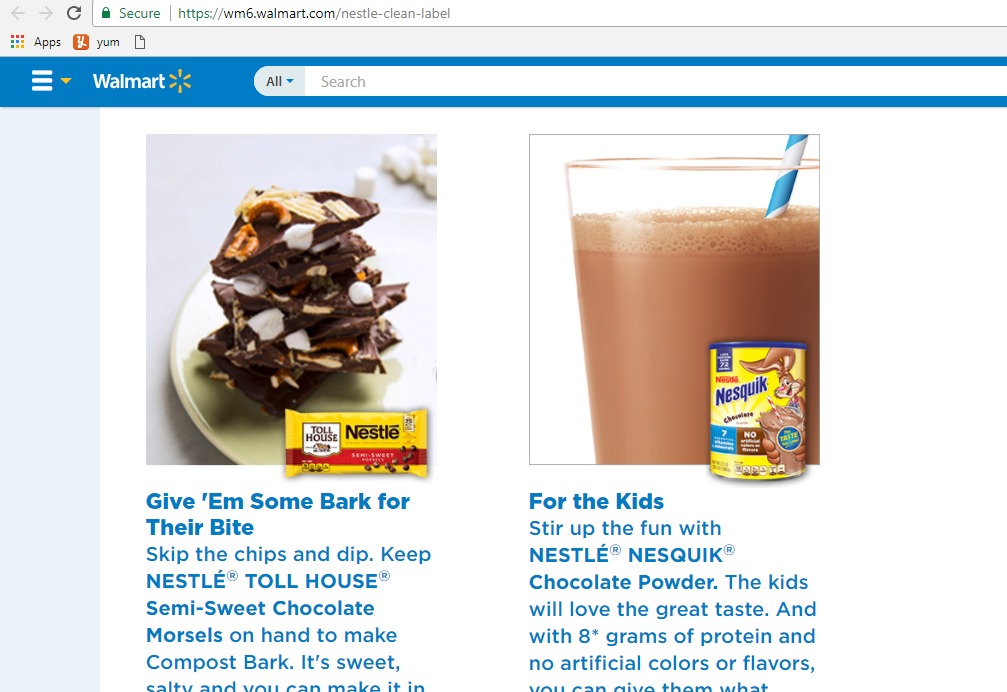 Here are some "Good Choices Made Easy" options to pick up at Walmart:
NESTLÉ® NESQUIK® Chocolate Powder 
OUTSHINE® Strawberry Fruit Bars, 6 count  
OUTSHINE® Fruit Bars Variety Pack, Strawberry, Raspberry and Lime 12 count
Now that you've found "Good Choices Made Easy", what are you adding to your shopping list?