Slow Cooker Meatball Casserole is perfect for game day spreads! Easy to make, you'll be in and out of the kitchen while feeding a crowd!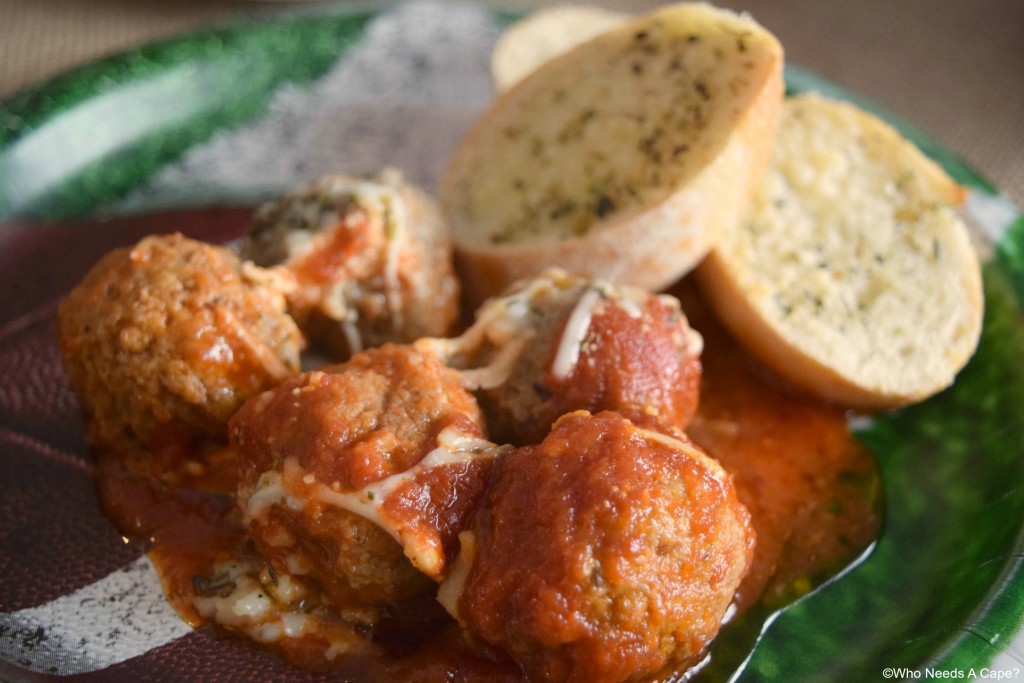 We all know game day (even BIG game days) isn't just about the actual game, right?  Okay, of course the focus is on the field and rooting for your favored team. But lets just be honest for a minute here and admit that the FOOD is also something that we all look forward to on game day. Whether you're tailgating, or homegating and serving up your own big game spread…there's usually an abundance of delicious food! I tackle my game day food planning just as seriously as I tackle holiday meal planning, it's part of the tradition around here.
This year I made the smart choice and headed to Sam's Club to purchase items needed for our game day feast. Heading into Sam's Club I grabbed a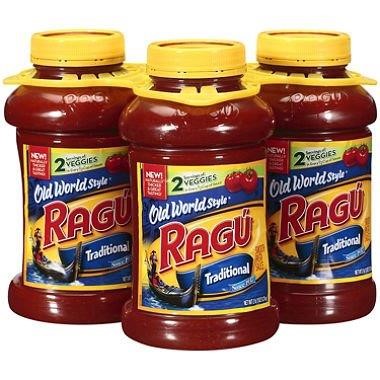 cart and loaded in all sorts of great game days foods, including the essential ingredients for this Slow Cooker Meatball Casserole. A big bag of frozen meatballs is the base of this dish, then Ragu® Traditional Sauce, which give you the saucy goodness and of course cheese, every casserole needs cheese! I love the value I get by purchasing a 3 pack  (45 oz. jars) of Ragu® Traditional Sauce at Sam's Club, you can't beat the price or convenience. Not only will I use a jar of Ragu® Traditional Sauce in this yummy casserole, I then can stock my pantry with the remaining 2 jars. BONUS!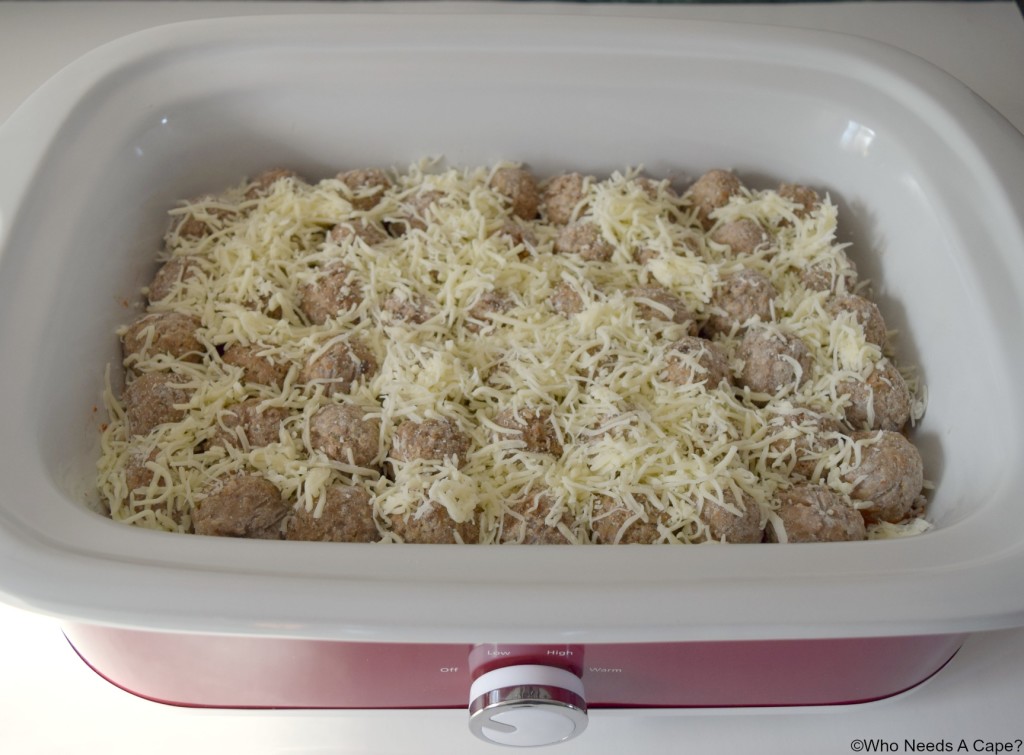 Using Ragu® is a tradition around my house, as it brings great flavors to this super simple to prepare casserole. When I say simple, I really do mean simple. I love being able to prep my game day dishes early in the day leaving plenty of time to socialize, feast and of course watch the big game later in the day. For this Slow Cooker Meatball Casserole you just layer the ingredients, starting with Ragu®, then adding the frozen meatballs, cheese and of course more Ragu®. Turn on your slow cooker and let it work its magic!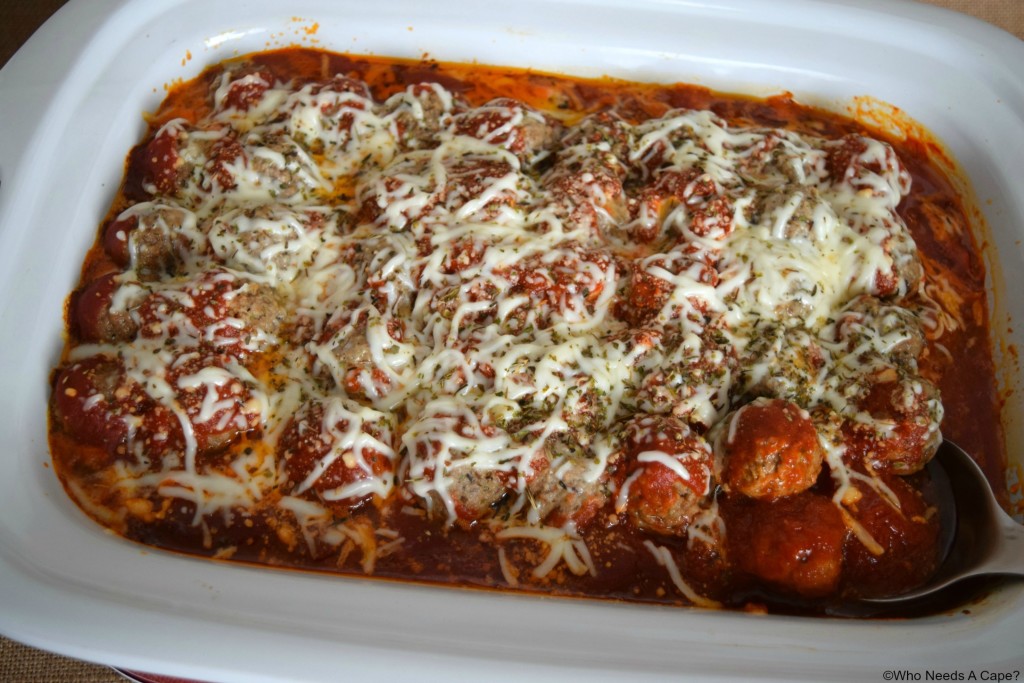 After slow cooking away, you can serve this Slow Cooker Meatball Casserole with some crusty bread alongside your other game day fare. Your guests will love it and the tradition of delicious game day food. Tell me, what's your favorite game day recipe? I can't wait to hear what you make as part of your big game tradition.