Jalapeño Pretzel Dogs are the perfect addition to your game day feast! You'll score the winning goal with these easy to make favorites!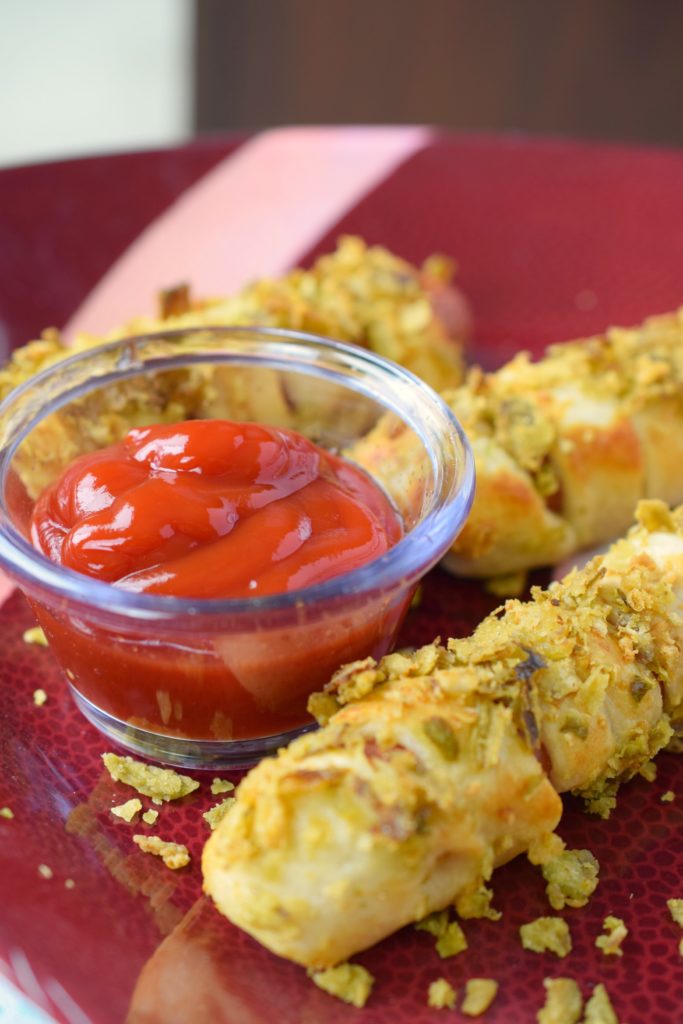 Jalapeño Pretzel Dogs
This is a sponsored conversation written by me on behalf of McCormick & Company. The opinions and text are mine.
What comes to mind when you think of the BIG game? Is it the teams, the half-time performances, or the food? Around our house on game day, it is ALL about the food!
Having a big spread is just part of the excitement, I suppose. Truthfully, I can get behind any team and root for them as long as I have some great munchies to keep me satisfied during the game.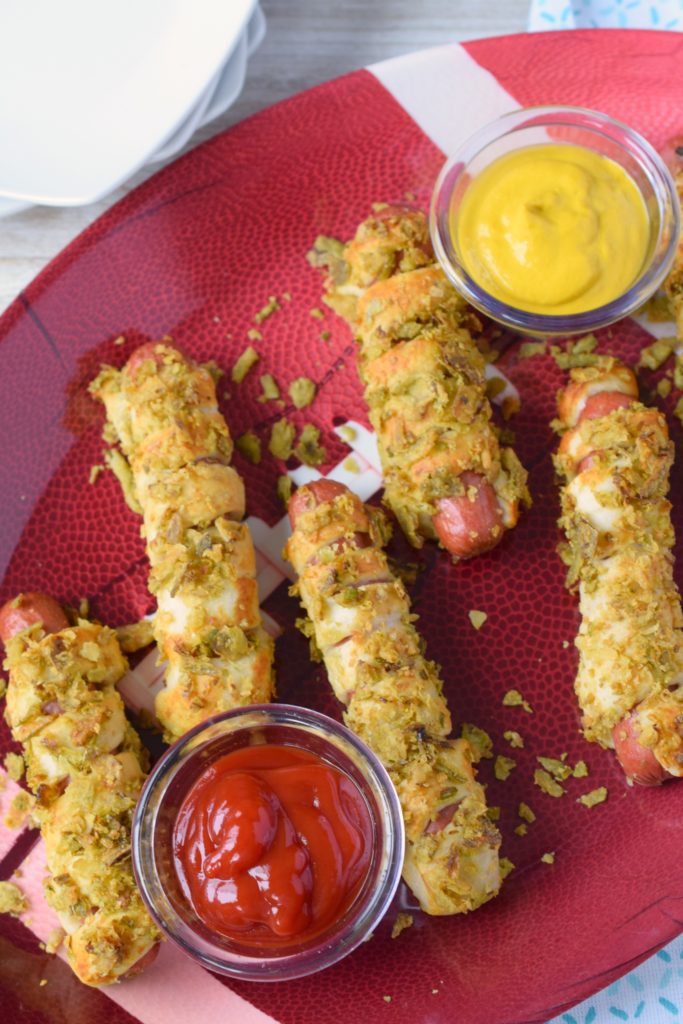 I really love preparing a variety of foods when we're homegating, something for everyone. Everything from dips, cold and hot (you know I love using my slow cooker) to finger foods.
Today I'm sharing with you a fantastic addition to game day menus, Jalapeño Pretzel Dogs! Hot dogs and sporting events seem to go hand in hand, am I right? You'll just love this twist on a traditional hot dog. Jalapeño Pretzel Dogs are easy to prepare and let me tell you, my sons devoured them.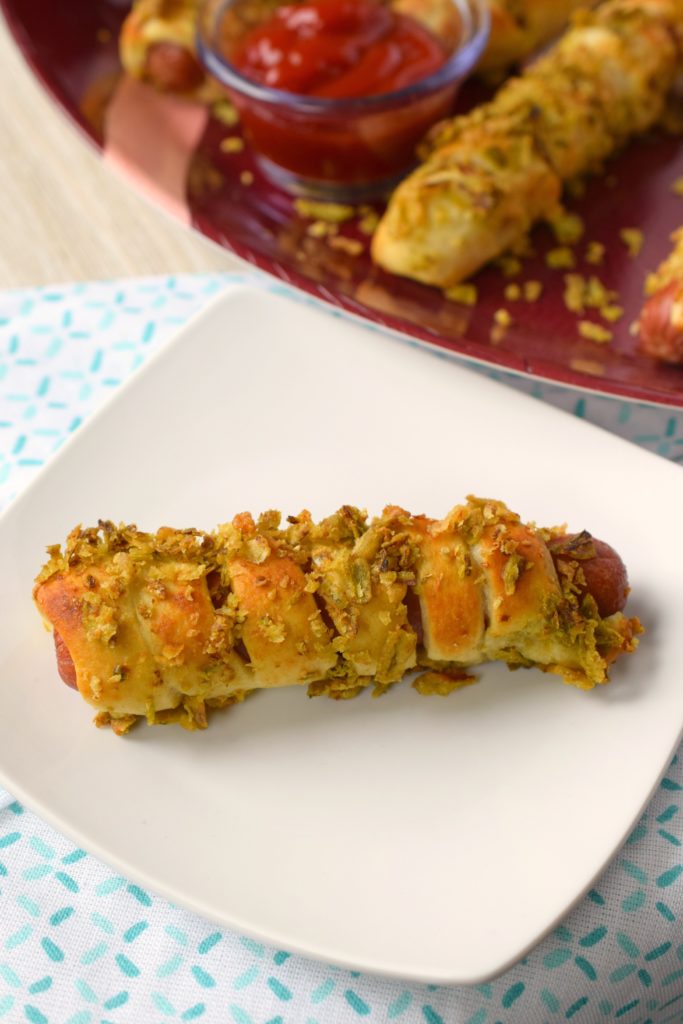 What I loved about serving Jalapeño Pretzel Dogs is that they were more of a meal than an appetizer. They filled us up, but not too full to enjoy all the other delicious food. Just enough without being too much!
I will tell you though Jalapeño Pretzel Dogs have already been requested as a must make item by my husband too. He loves hot dogs and this was a great way to liven them up.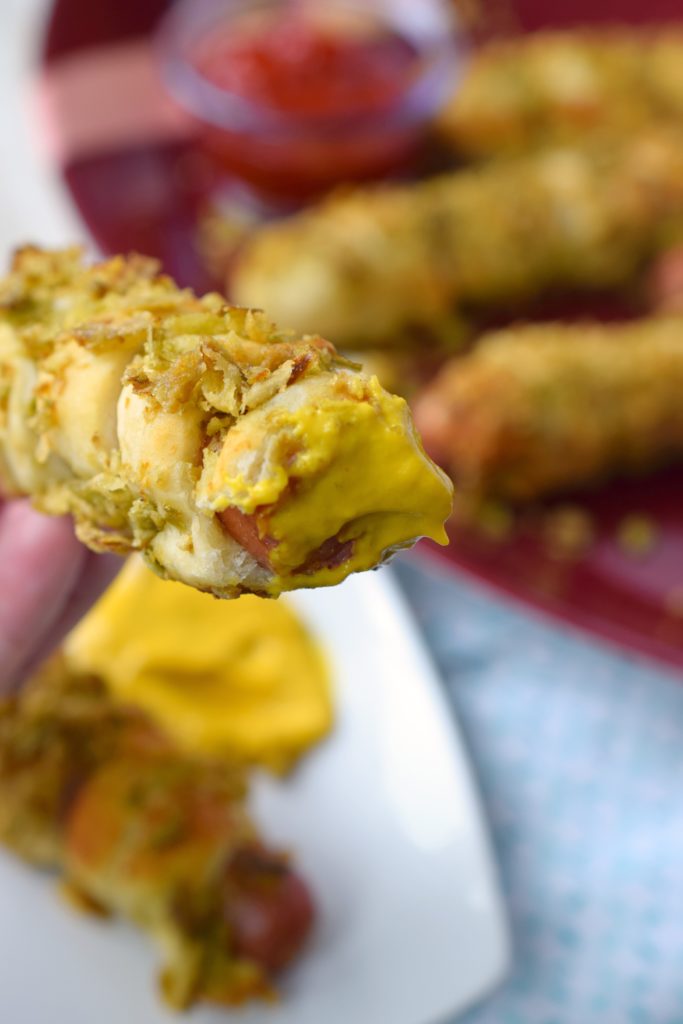 The basis of Jalapeño Pretzel Dogs begins with hot dogs. Next, you take a can of refrigerated pizza dough and cut it into strips. The strips are wrapped around the hot dogs. The final step is to roll them in crushed up French's® Crispy Fried Jalapeños.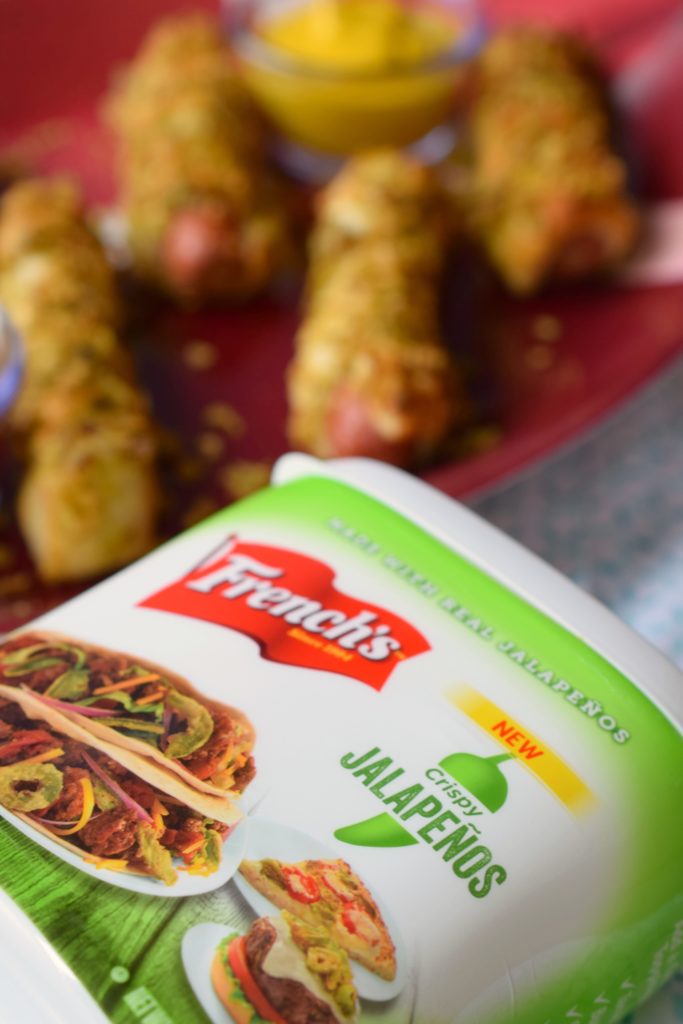 Place in the oven to bake and just like that, you have a fantastic addition to your big game spread. You can enjoy by simply dipping them in either French's Classic Yellow Mustard or French's Ketchup.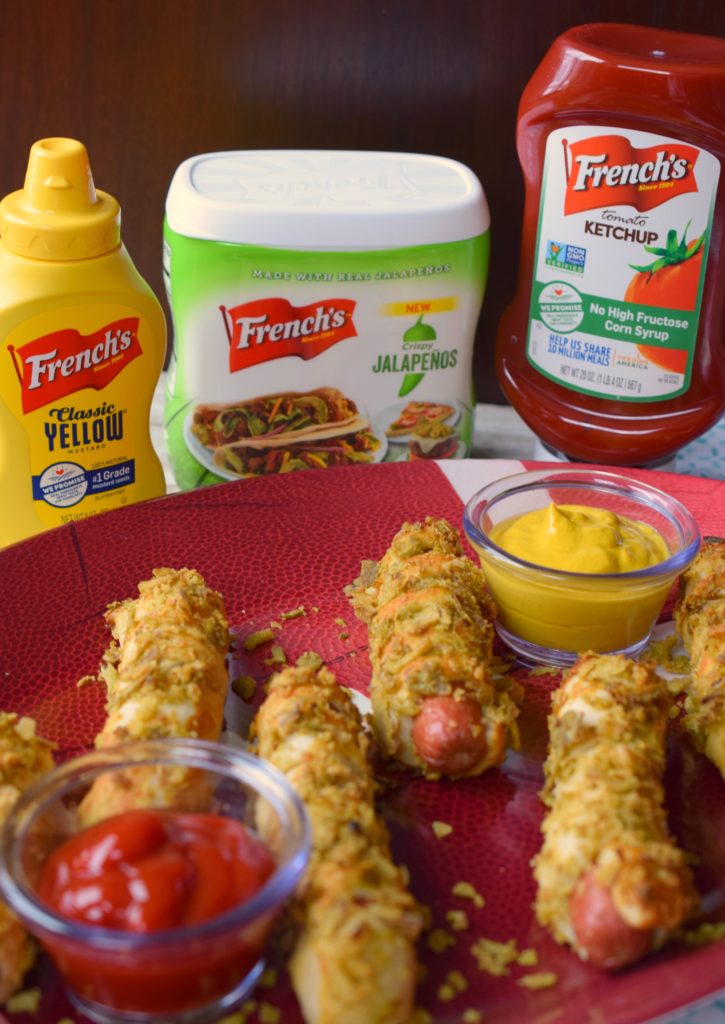 French's Crispy Fried Jalapeños are an excellent addition to so many recipes, if you don't have some in your pantry you must pick up a container. They are spicy, crunchy and made with real jalapeños. Pop them on top of loaded baked potatoes, soup, nachos, you name it they will add a kick to all your favorite meals. I found them along with French's Classic Yellow Mustard and French's Ketchup at my local Kroger store.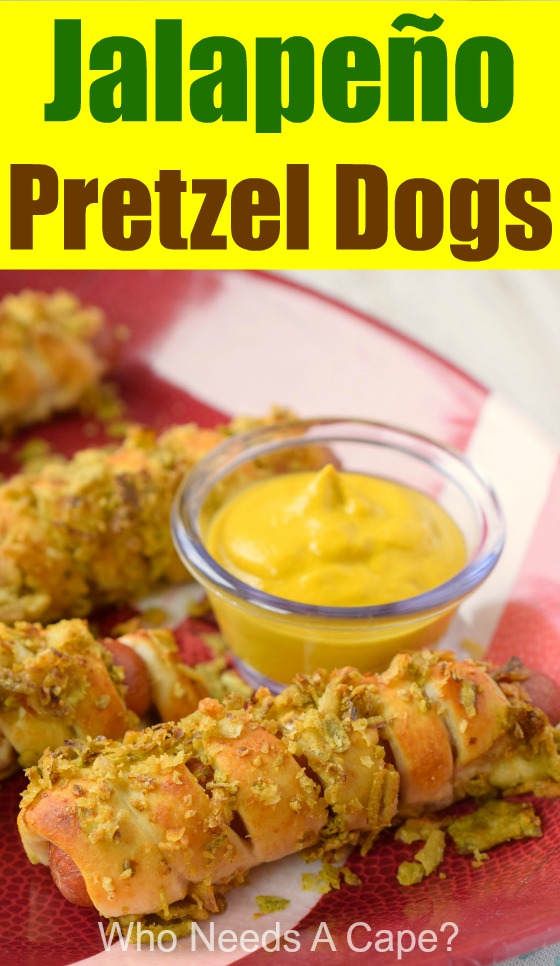 Why French's Classic Yellow Mustard and French's Ketchup you may ask? French's Ketchup is non-GMO, has no high fructose corn syrup or gluten and contains no artificial colors, flavors or preservatives. Along with "America's Best Loved Mustard," French's Classic Yellow Mustard make the PERFECT dipping sauces for Jalapeño Pretzel Dogs.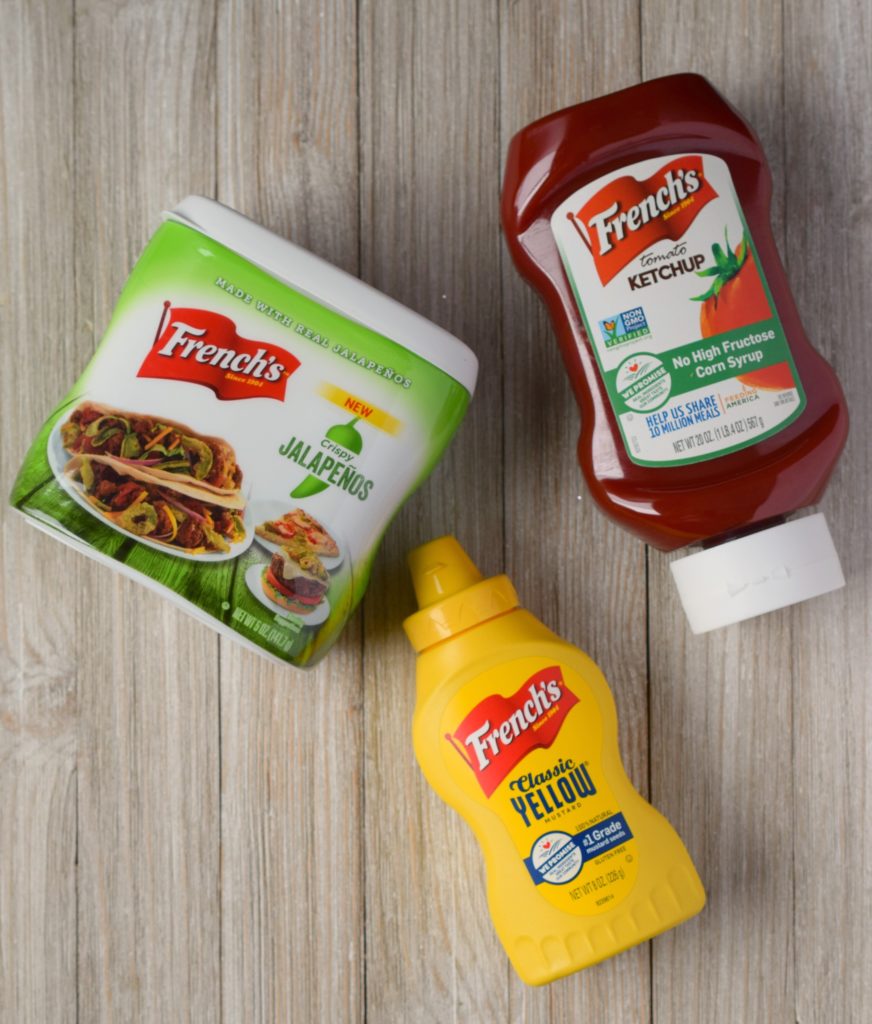 Now I'd love to hear what you'll be serving for game day. Comment below and here's hoping your favorite team wins!
Other great game day recipes:
Slow Cooker Salsa Verde Cheese Dip