Flavors blend wonderfully in this Broccoli, Sausage & Pasta Casserole. This easy to prepare dish is family-friendly and gentle on the budget too.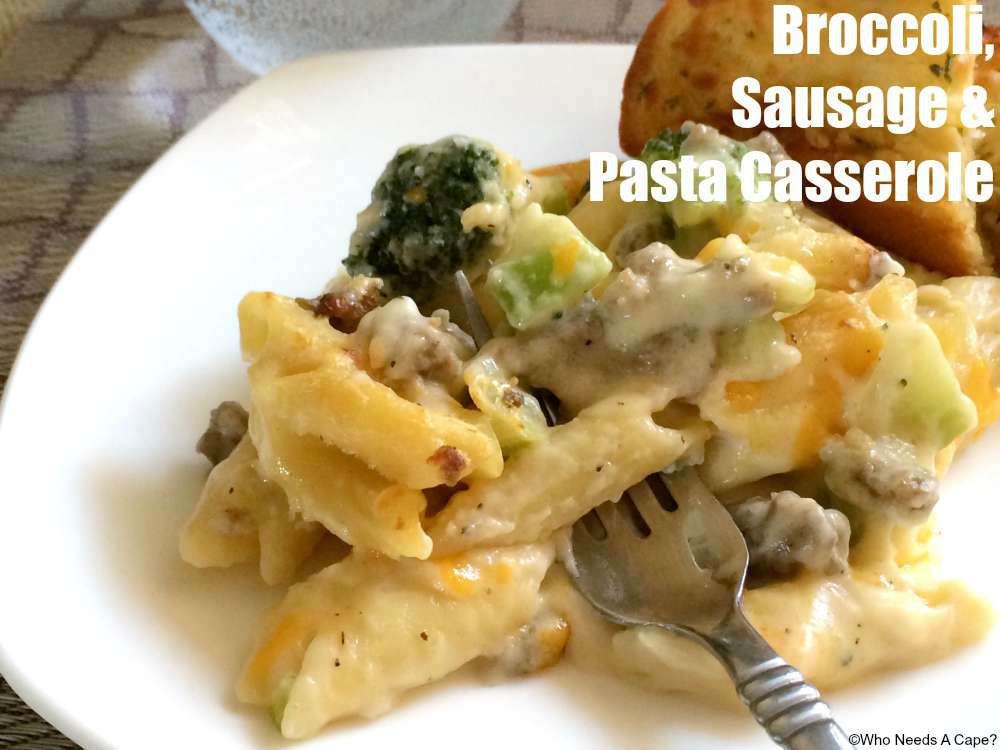 I don't know about you but as soon as the weather starts to get colder I start thinking casseroles.  Something warm, delicious and comforting in a big old pan resulting in yummy leftovers….bring it on! Originally I stumbled upon a recipe found on the back of a box of pasta and it morphed into this dish.
Recipes on the back of product packaging have served me well over the years.  I've found some great ones like Cheesy Bacon Spinach Dip and Classic Cornbread, both of which have been made numerous times after discovering.  A package doesn't get tossed until I've looked to see if there's a recipe printed on it that would appeal to my family.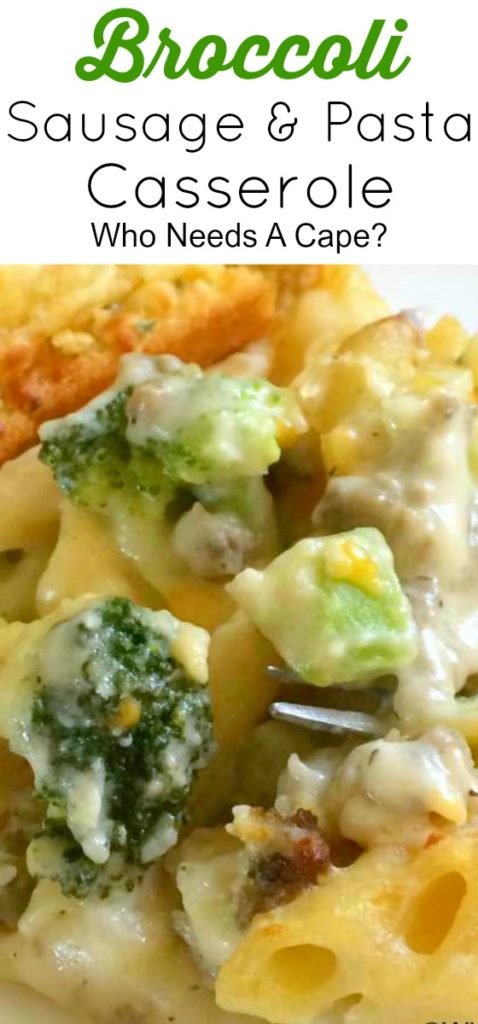 The basic components of this casserole blend very well together but feel free to customize to suit the tastes of your family.  If you have ground turkey on hand, by all means use that.  Maybe you have frozen spinach instead of broccoli, by all means give it a try.  For that matter Penne doesn't necessarily need to be the pasta of choice. Bottom line, you can mix it up! That's the beauty of casseroles, as long as you use what you enjoy chances are it will turn out yummy.
Serve this with a crusty loaf of bread or a fresh salad and dinner is done.  Nothing complicated here, just a family friendly dish that's hearty and delicious.
Other deliciously easy casseroles:
Beefy Sour Cream Noodle Casserole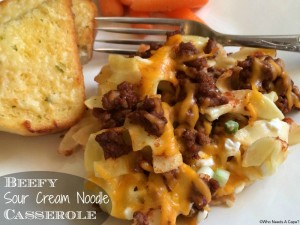 Cheesesteak Casserole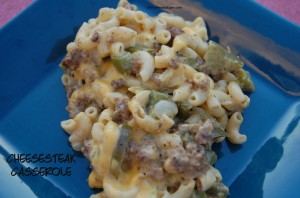 Stuffed Pepper Explosion Casserole