Part of 40 Meals in 4 Hours, you can prep this Slow Cooker Chicken Cacciatore ahead of time and freeze. Then throw into your slow cooker, easy as that.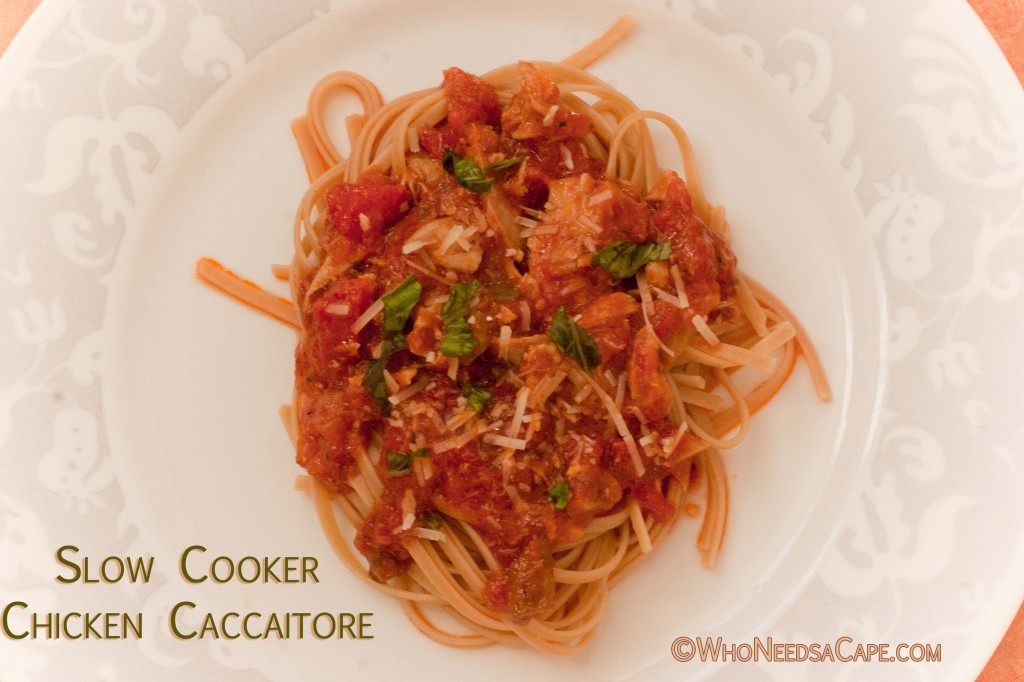 This flavorful and fresh meal is one of my family's new favorites.  It is easily made gluten-free by using gluten-free pasta, brown rice or served over mashed potatoes.  We garnished with some fresh basil and freshly grated Romano cheese
For more meals like this check out our 40 Meals in 4 Hours Slow Cooker Freezer Meals post.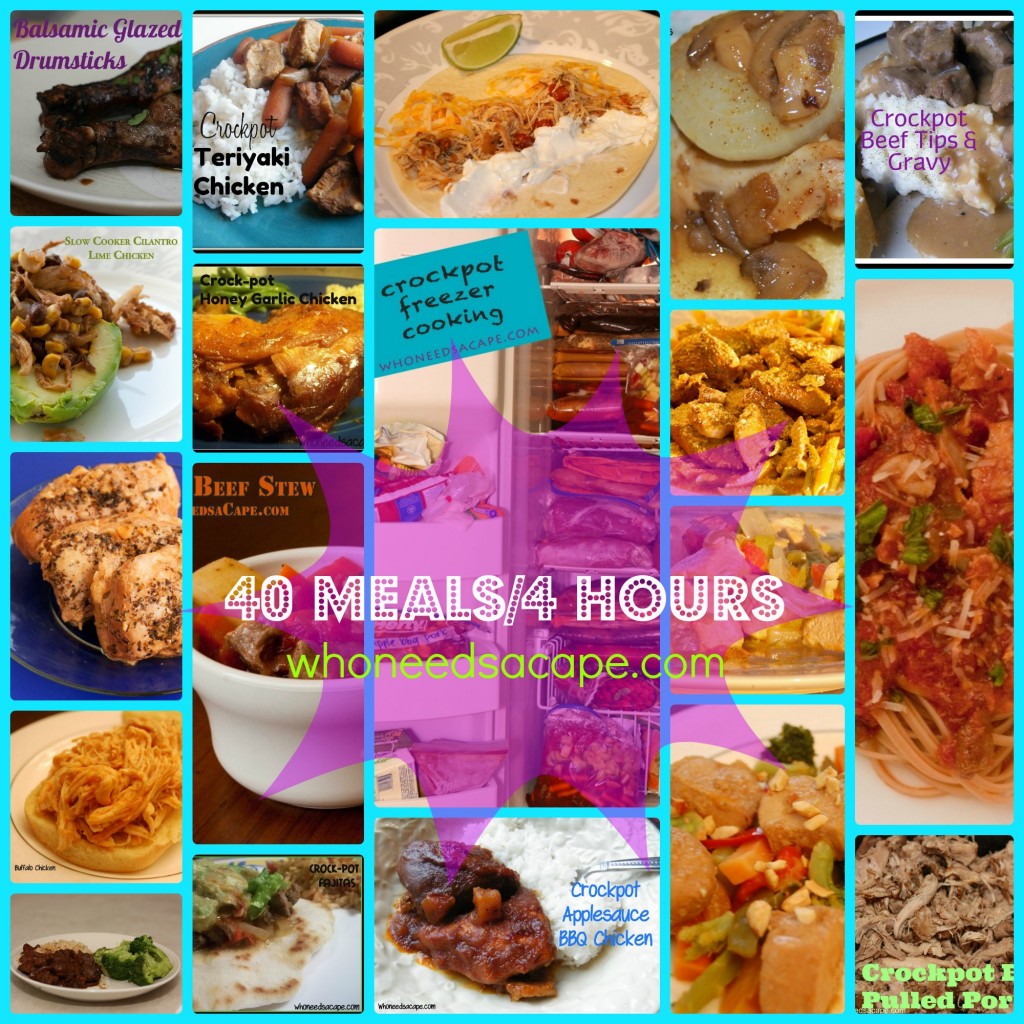 Slow Cooker Chicken Cacciatore

Ingredients
6 chicken thighs, skin and fat removed
olive oil spray
1 red bell pepper, chopped
1 c mushroom
1/2 onion, chopped
2 garlic cloves, finely chopped
1 (28-ounce) can crushed tomatoes
1/4 cup fat free chicken broth, more if needed*
1 tsp dried oregano leaves
1/4 cup fresh chopped basil leaves
salt and freshly ground black pepper
6 cups cooked (12 oz uncooked) high fiber or whole wheat pasta
Instructions
Season the chicken with salt and pepper.
Heat a large pan over a medium-high flame and spray with cooking oil.
Add the chicken to the pan and brown on each side for about 3-4 minutes.
Add all other ingredients to the slow cooker, except the mushrooms.
Season with salt and pepper.
Add the mushrooms in the last hour, mushrooms can be omitted if you are not around to toss them in.
Cook on low for 6 hours.
In the last hour add the mushrooms.
Serve over whole wheat pasta.
If cooking from frozen, then it should take 8 hours on low in the crock pot.
*Depending on your crock pot you may need to add more liquid.
https://whoneedsacape.com/2013/08/slow-cooker-chicken-cacciatore/