Are you looking for a decadent dessert this fall? Look no further than Dark Chocolate and Pumpkin Swirl Cake. Wow your family with this easy to make cake.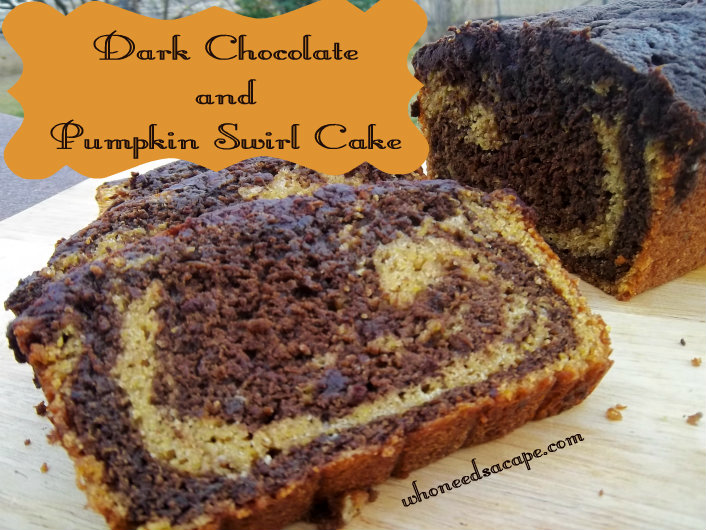 When I saw this Dark Chocolate and Pumpkin Swirl Cake on the cover of the November issue of Better Homes and Gardens I HAD to make it. There was just no question. Dark Chocolate plus pumpkin equals love forever in my book!
This cake did not let me down. It is a very moist cake full of flavor. The pumpkin really shines with the dark chocolate. I changed up the recipe just a little bit. I used my Homemade Pumpkin Puree, but you certainly used canned pumpkin, no worries. I used regular milk instead of the buttermilk because that's what I had when I baked this. And one more thing I tweaked, I changed the glaze so my oldest daughter could have some as she is allergic to citrus.
All in all I think it came out just as good as the original. It is a very rich dessert type cake, but it can also be good for breakfast with a big cup of coffee. Shhhh! I won't tell if you don't.
If you are looking for a decadent dessert this fall you have found it!
---
Other delicious fall goodies: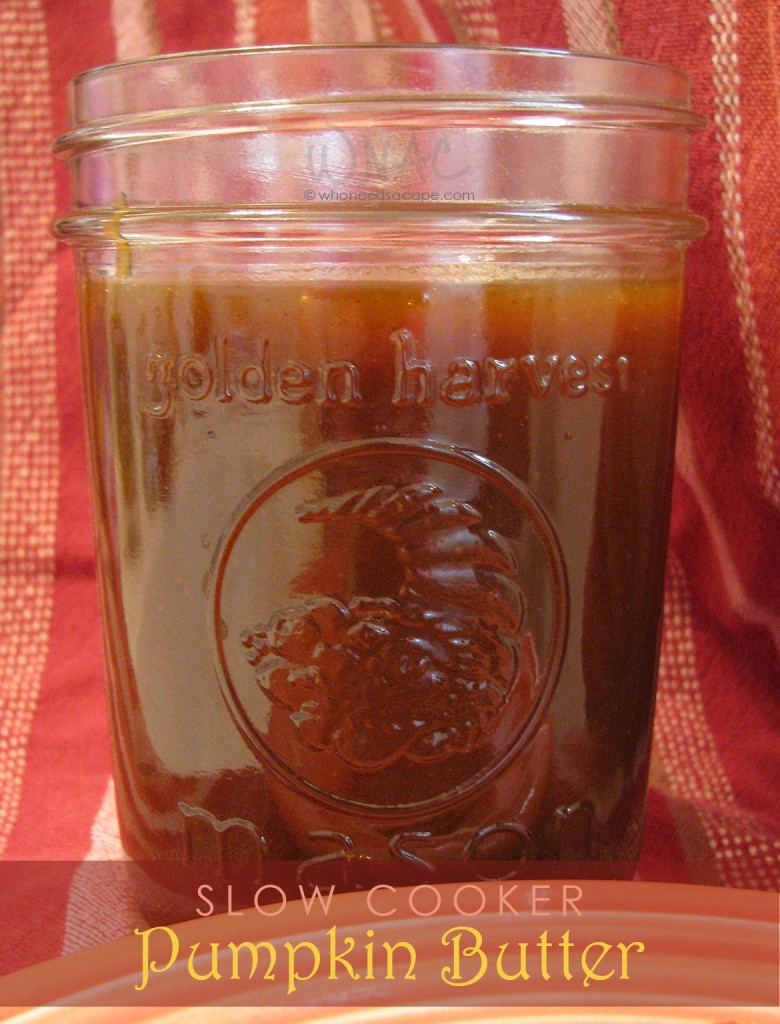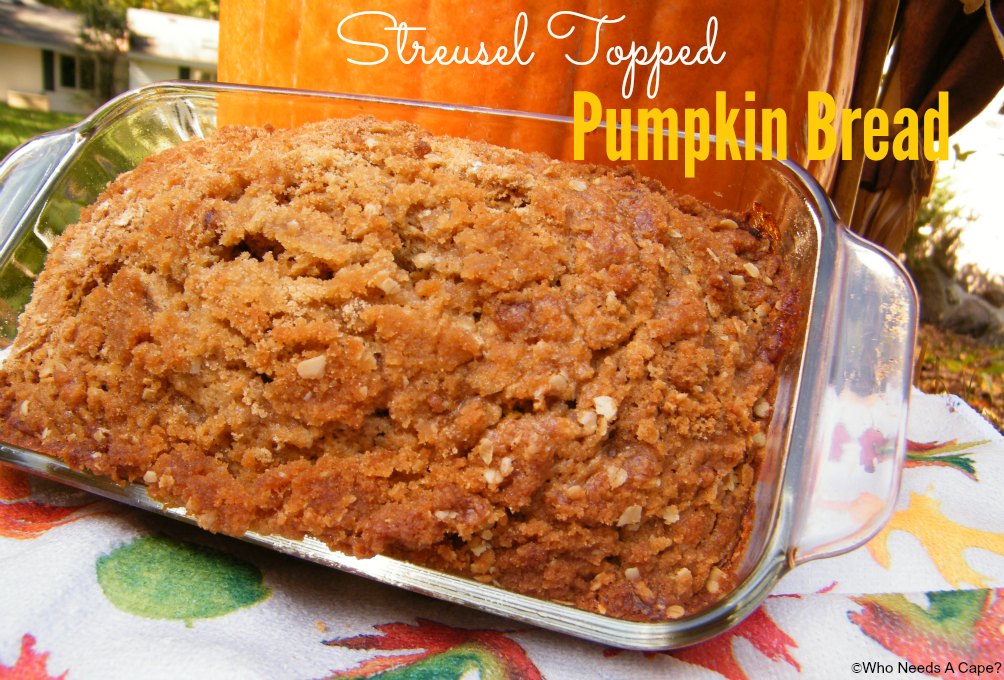 No-Bake Pumpkin Cheesecake Balls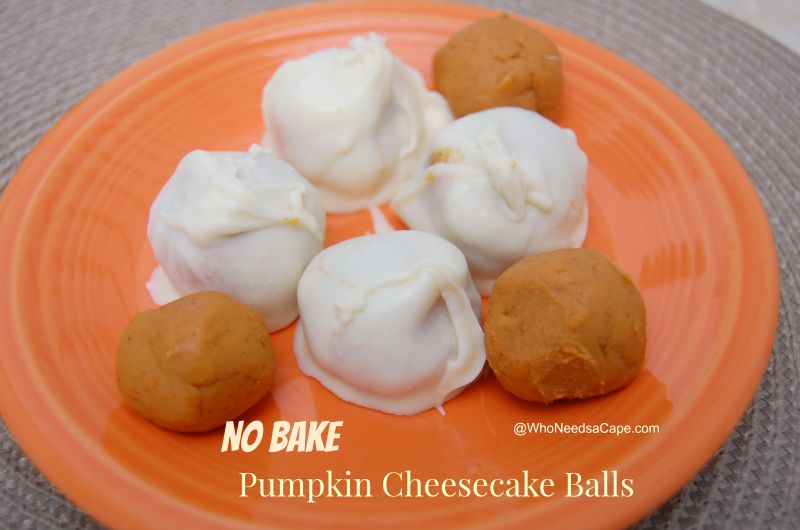 Yield: 12 servings
Dark Chocolate and Pumpkin Swirl Cake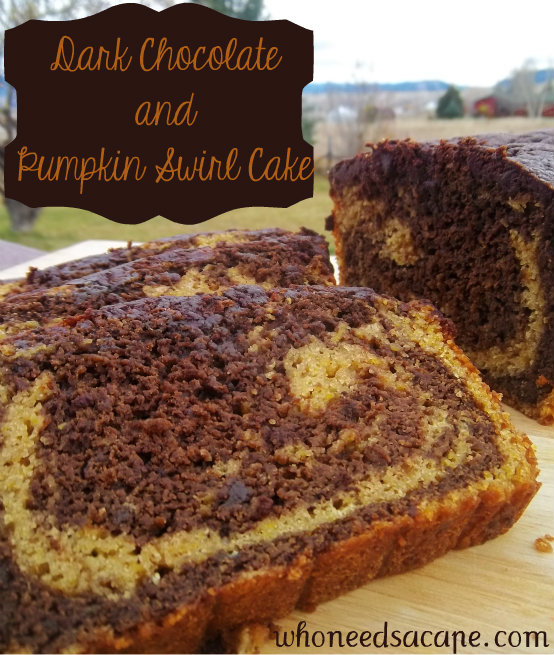 Ingredients
1 3/4 c all purpose flour
2 tsp. pumpkin pie spice
1 tsp. baking powder
1/2 tsp. baking soda
1/2 tsp. salt
2 large eggs
1 1/4 c sugar
1/2 c butter, melted
1/2 c buttermilk or milk
2 tsp. vanilla extract
1 c pumpkin puree
3 oz. dark chocolate, melted
2 Tbsp. unsweetened cocoa powder
Glaze
1/2 c dark chocolate chips
1/4 tsp. cinnamon
1/2 c whipping cream
Instructions
Preheat oven to 350 degrees. Spray 9x5 loaf pan with cooking spray.
In a large bowl whisk together flour, pumpkin pie spice, baking powder, baking soda and salt.
In another bowl whisk together eggs and sugar. Add in milk, butter, and vanilla. Fold in pumpkin puree. Add to the flour mixture and stir until lumps are gone.
Divide the batter in half adding melted chocolate and the cocoa powder to one. Alternately add the chocolate batter and regular batter to the pan. Use a knife to swirl through batter.
Bake cake for 55-65 minutes or until a toothpick inserted in the middle comes out clean. Let the cake cool 20 minutes in the pan, then remove to a wire rack to cool completely.
To make the glaze place the dark chocolate chips and cinnamon in a medium bowl. In a small saucepan over medium-high heat bring the cream to a simmer. Once bubbles have formed around the edges of the cream add it to the chips and cinnamon. Whisk until fully melted. Pour over the cooled cake on the wire rack. Let it sit for 20 minutes then cut and serve.
Store in a airtight container. Enjoy!