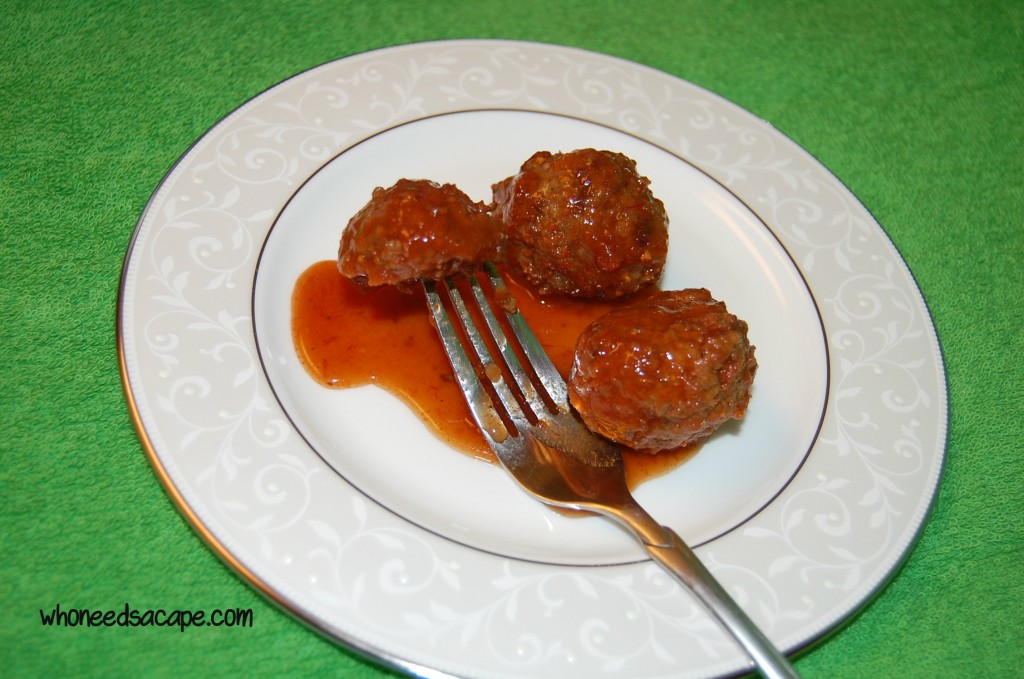 This is the simplest way to put out some yummy meatball appetizers.  It really is.  It is so simple, but you will love them, your fussy kids will love them, your friends will gobble them up, and you will have an easy party hit on your hands!
The Easiest Sweet and Sour Meatballs Ever
Ingredients
4 pounds of frozen meatballs
1 20 ounce jar of grape jelly
2 12 ounce jars of chili sauce (the kind found in the ketchup aisle)
3 tbsp of lemon juice
Instructions
Mix the Jelly, Chili Sauce, and lemon juice together (it's ok if the jelly is not completely smooth it will "melt" in the crockpot)
Spray the crockpot with non-stick spray to make clean up a breeze!
Place frozen meatballs in the crockpot and pour sauce over.
Cook on low for about 3 hours. Stir every 1/2 hour or so.
http://whoneedsacape.com/2013/02/the-easiest-sweet-and-sour-meatballs-ever/