This shop has been compensated by Collective Bias, Inc. and its advertiser, Dr Pepper® and Eckrich®. All opinions are mine alone. #MyMeijerWin
A Smoked Sausage Quesadilla is the perfect addition to homegating menus. Loaded with smoked sausage, pepper jack cheese & onions, it is simple & delicious.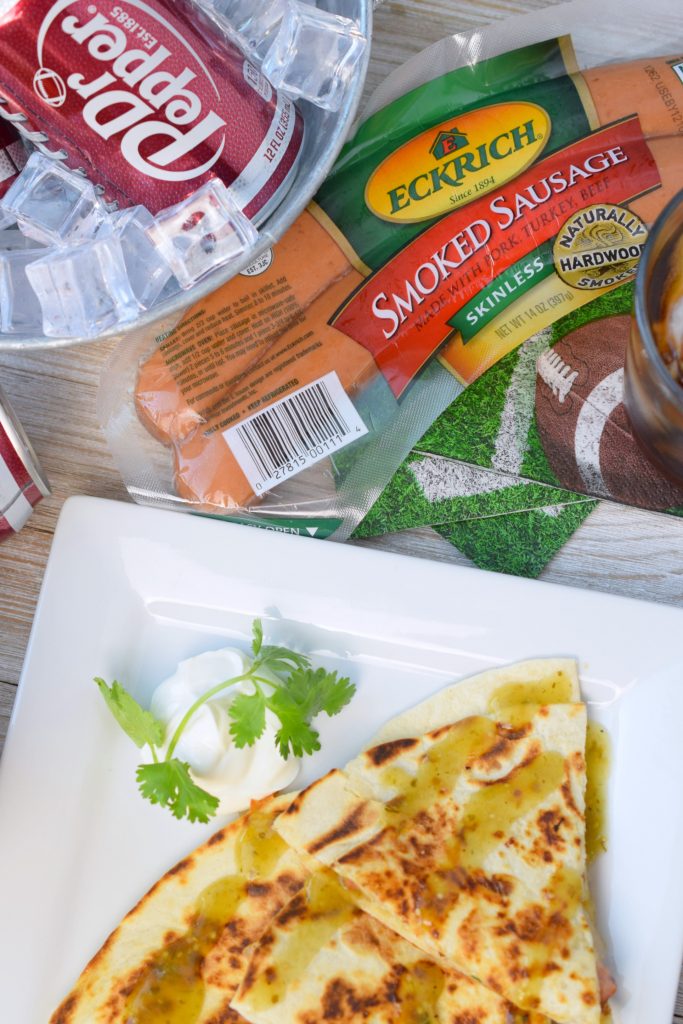 Where are my football fans? I know you're out there because our dip and appetizer recipes are gaining momentum and that means one thing…football season has arrived. Everyone is gearing up to root for their favorite teams and plan their homegating menus.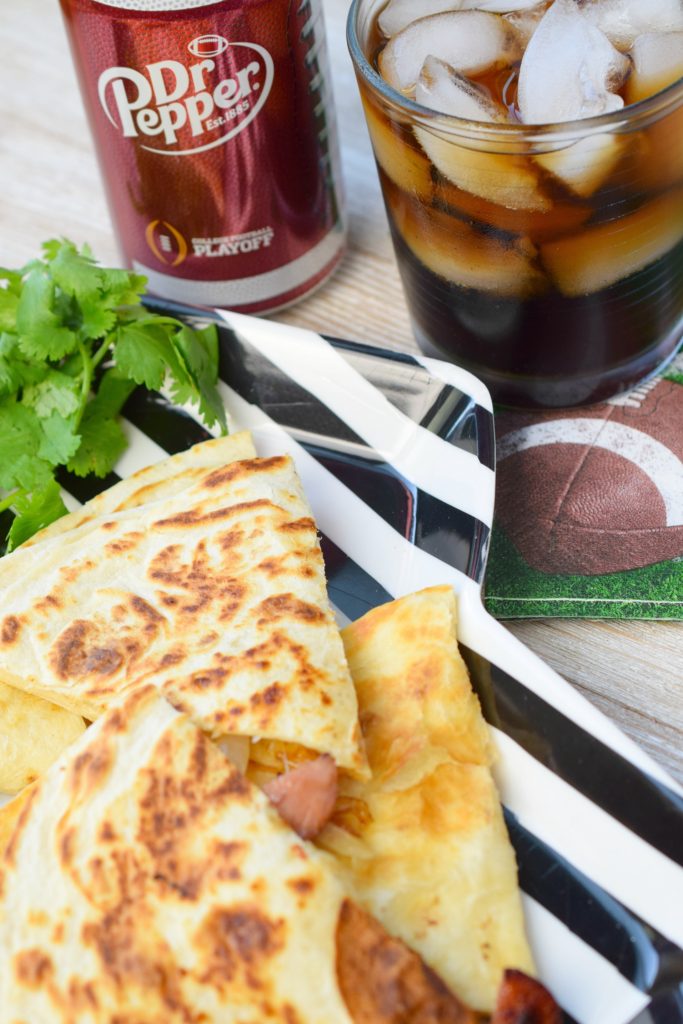 You know I won't let you down in the delicious food department. I couldn't be more excited to introduce you to one of my favorites recipes to make for game day. Smoked Sausage Quesadillas have become a homegating staple for two very simple reasons. First, they are very easy to prepare, and two they are SOOOO good!

The first step to planning a great homegating spread is to head to Meijer! It is that simple, Meijer has all the homegating essentials you'll need for some great food and drinks while watching your favorite team. I love shopping at Meijer because of the convenience of knowing you can get it ALL in one store, gotta love that!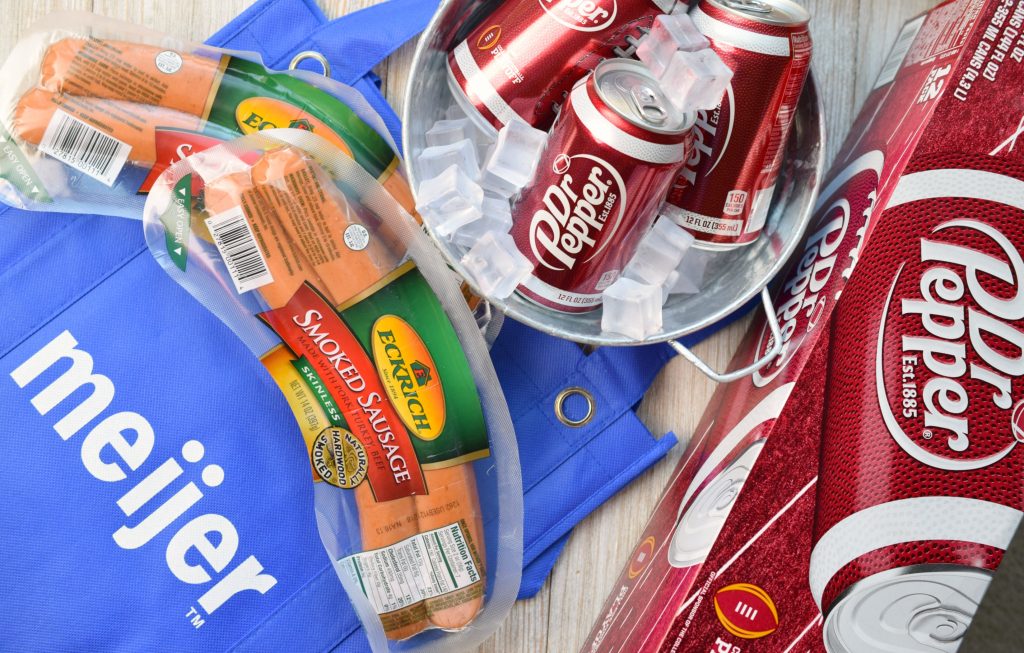 I stopped into the meat department and bought Eckrich® Smoked Sausage and then off to the beverage department to load up on Dr Pepper®. Why Eckrich Smoked Sausage? It has the rich and savory flavor that I wanted to pop through in my Smoked Sausage Quesadillas. You can either grill it, or cook it on the stove top as I did to add in some protein to my homegating menu.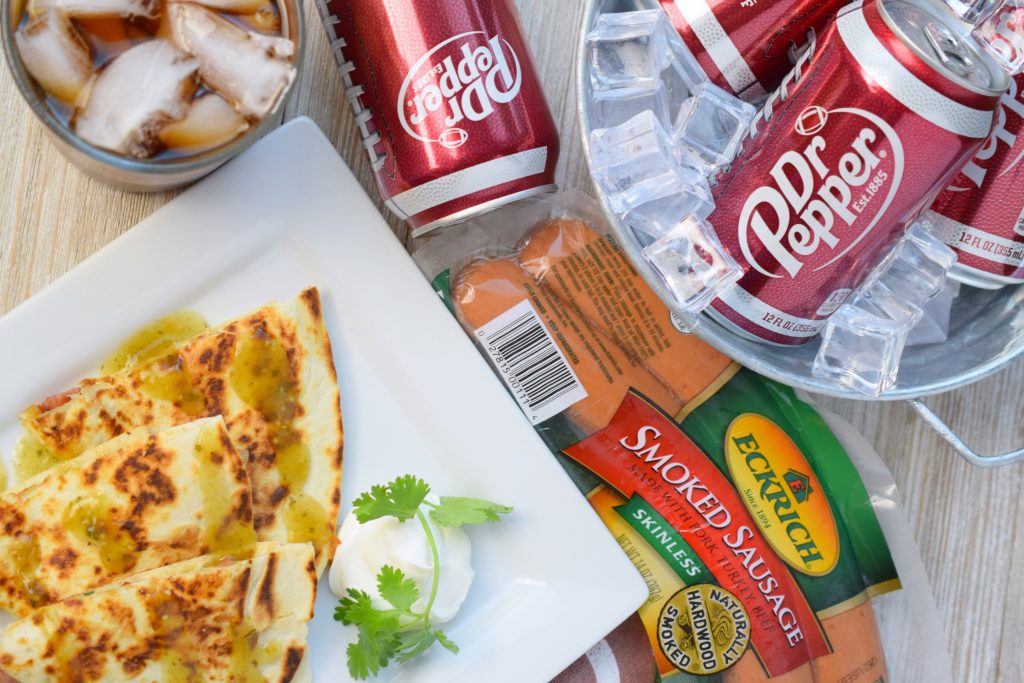 As for Dr Pepper, it is the official drink of college football fans. And of course, you need a refreshing beverage in hand while watching your favorite team head down the field. I picked up the convenient 12 pack of cans. With its rich and indulgent flavor, it makes a great addition.
SAVE $1 on any TWO (2) Dr Pepper® 6pk 7.5oz cans or 8pk 12oz bottles. TEAM UP WITH ECKRICH® FOR THE PERFECT TAILGATE. Offer valid through 10/27/18 or while supplies last.
Now let me share with you the simple recipe for Smoked Sausage Quesadillas with Eckrich Smoked Sausage. I'm sure you'll agree they are flavorful and so easy to prepare.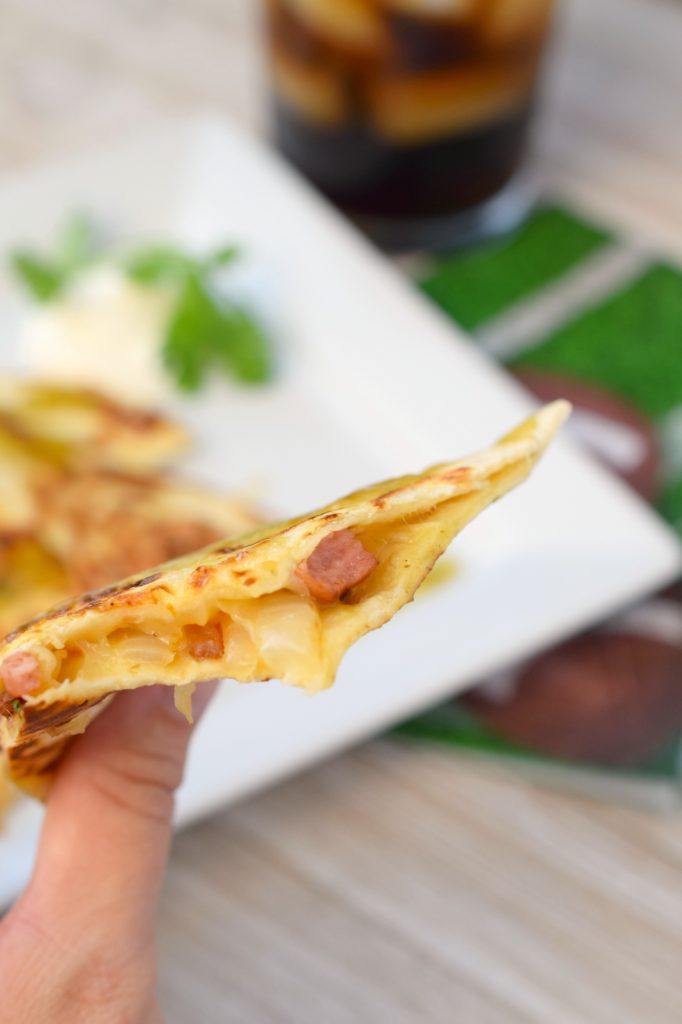 Smoked Sausage Quesadilla

Cut 1 link of Eckrich Smoked Sausage into 1/2″ slices, and then quartered.
Slice 1/2 of a medium onion thinly.
In a non-stick skillet, add olive oil and saute Eckrich Smoked Sausage and onion until browned.
In a large non-stick skillet heat a large tortilla over medium heat, add shredded Pepper-Jack cheese, and 1/4 of cooked Eckrich Smoked Sausage mixture. Add a sprinkle of chopped cilantro (if desired). Top with a bit more cheese. Place 2nd tortilla on top. Flip quesadilla when browned on one side.
Cool prior to cutting.
Serve with salsa verde, sour cream, and additional cilantro.
This recipe makes 4 large quesadillas.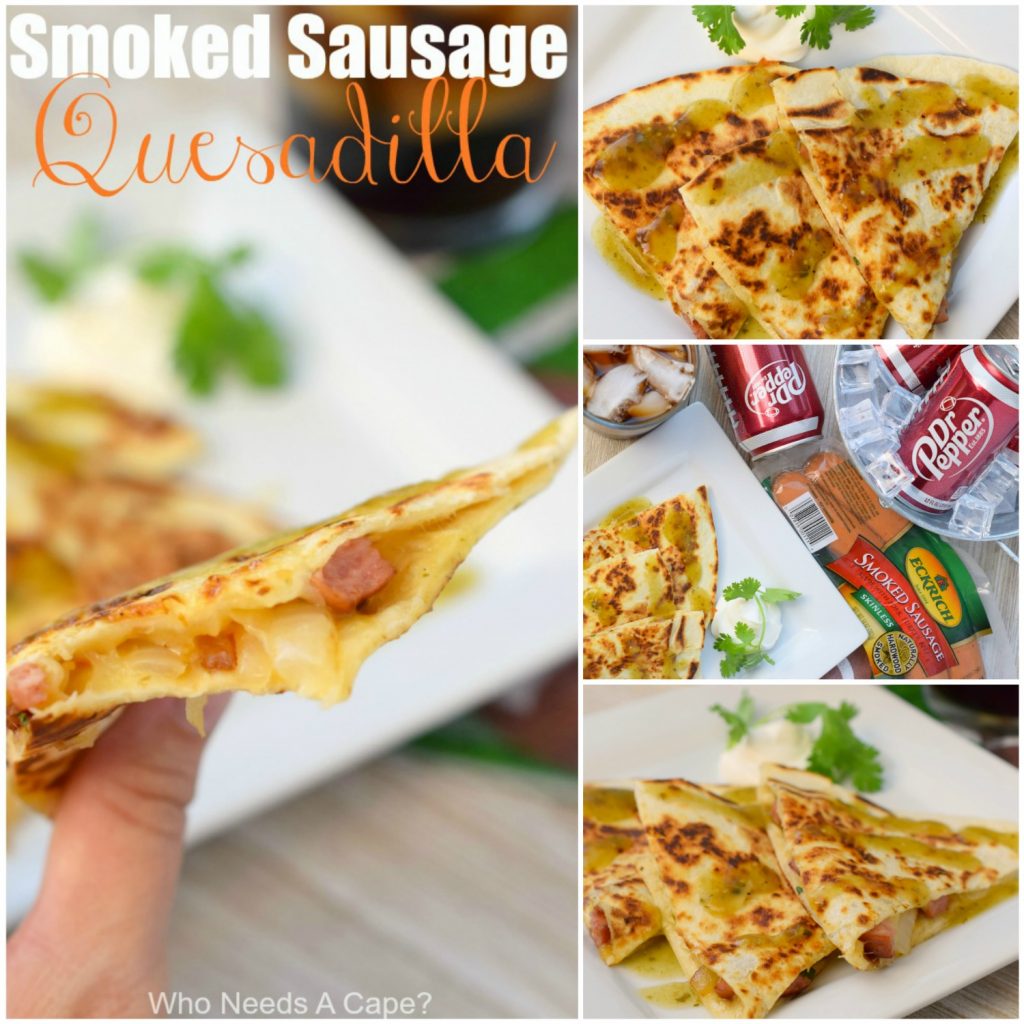 Stop into Meijer before the next big game and grab all the essentials for delicious homegating.