This post is sponsored by Kroger Stores, as always all opinions and text are my own.
White Chocolate Granola Snack Mix is a great after-school snack that is so easy to make ahead. The perfect blend of salty and sweet, we love this treat.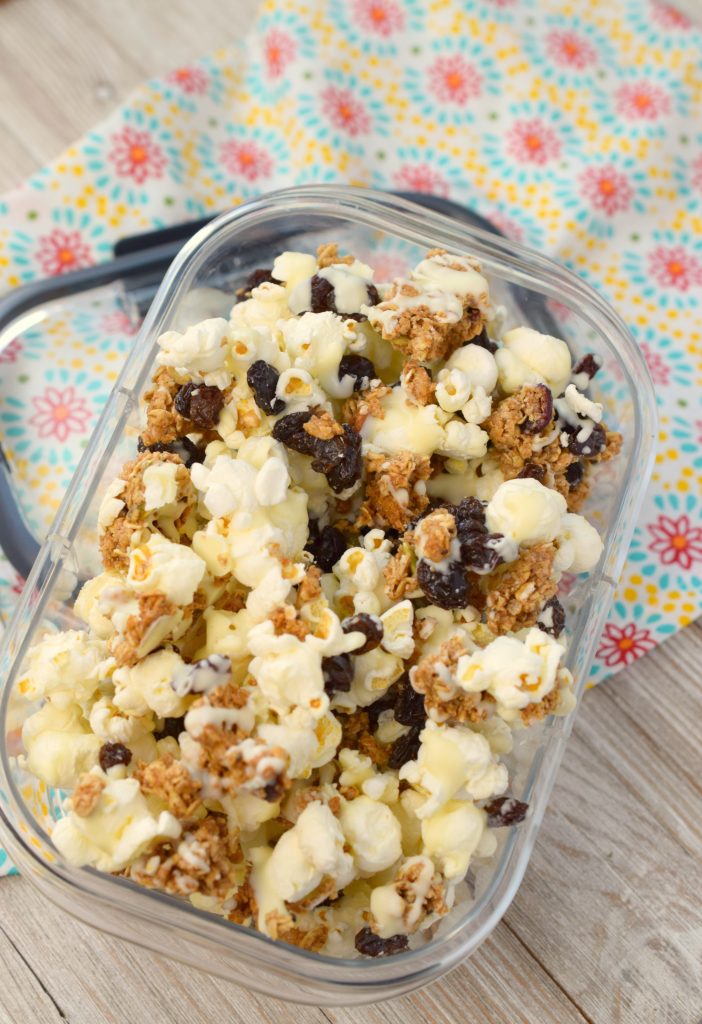 White Chocolate Granola Snack Mix
Friends, my kids are back in school and I'm back to regaining a schedule and some organization in my home. Working from home allows me the flexibility to have a more lax schedule during the summer months, which is great and we really enjoyed it. Now that we are moving full steam ahead into another school year, fun time is over and now we have to keep on task and get ourselves organized.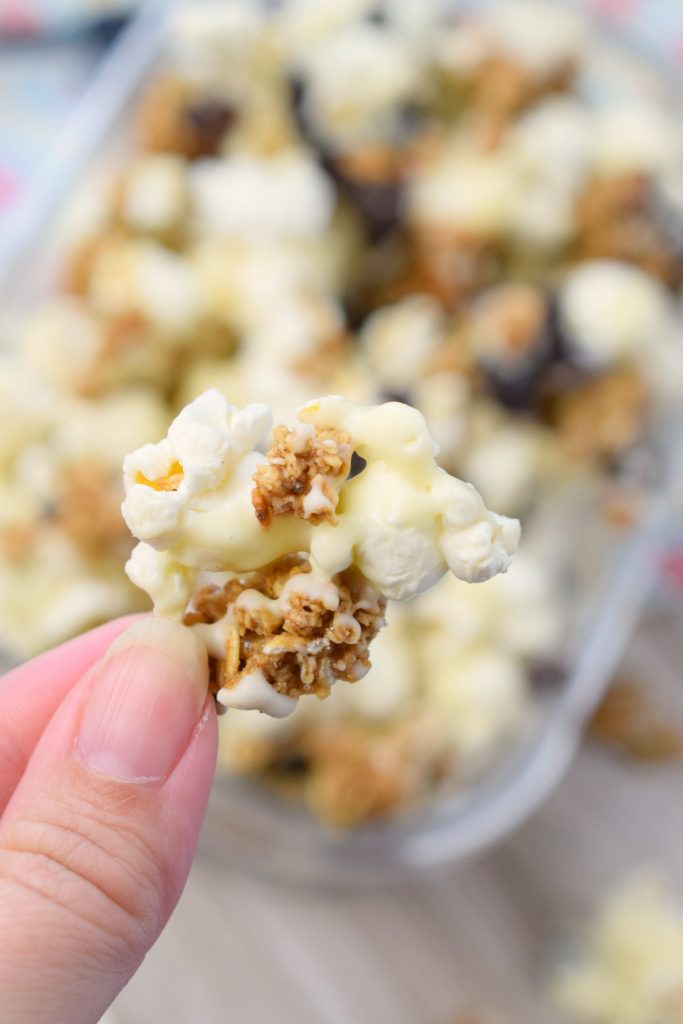 I love having a well-stocked pantry and linen closets. This is something that I've found through the years saves my sanity and my budget too. If I keep these areas stocked with things we regularly use, I find there's less impulse buying and as we all know, impulse purchases eat up our budgets.
Today I'm excited to share with you my latest find. A find that's already saved me time (and gas) and I'm telling everyone I know how great it is. Did you know that Kroger is conveniently shipping straight to your door through Kroger.com?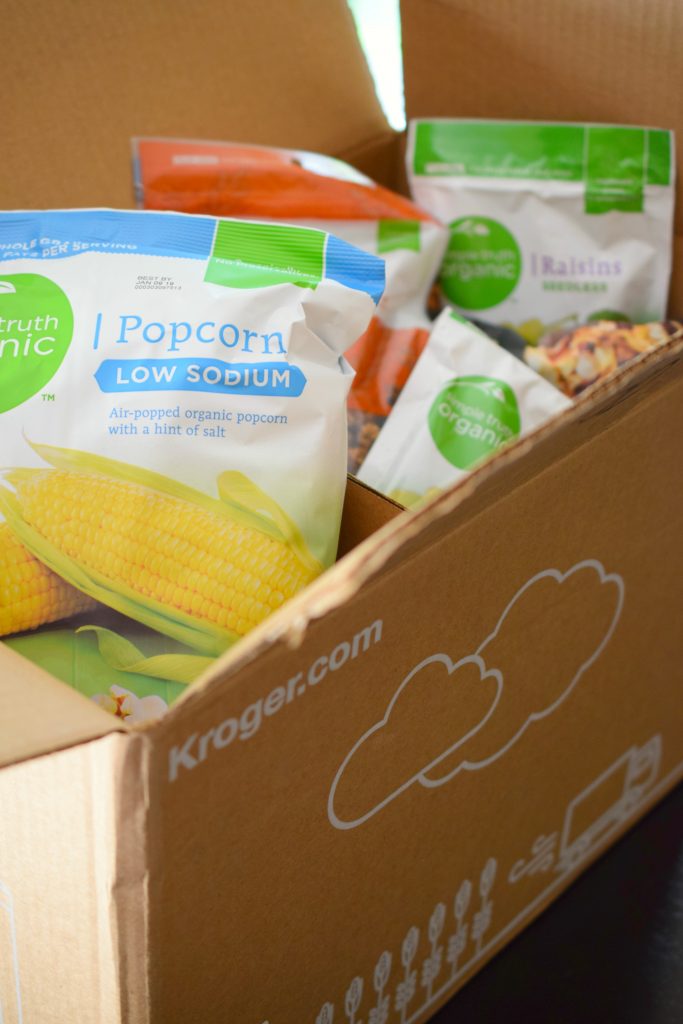 I found ordering from Kroger.com to be easy and efficient. The ability to choose some of my favorite Kroger brands such as Private Selection and Simple Truth products made ordering a snap. Finding exactly the products that I would normally purchase in the store let me easily place my order and guess what? My pantry is now well-stocked with just a few simple clicks.
Browsing the selection of products on Kroger.com and adding them to my cart was so simple. I found everything I needed and was even prompted on items that offered additional savings, gotta love that! Once I was done adding to my shopping cart, I placed the order. Emails were received stating that the order had been received and then an email stating my order had shipped.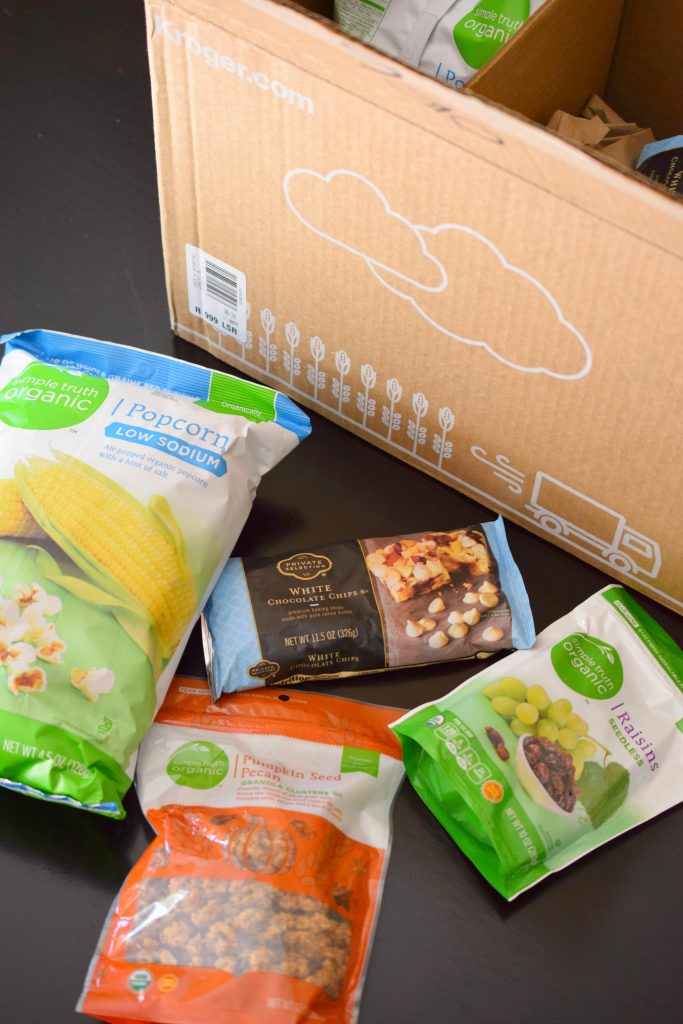 Ding dong, my doorbell rang a couple of days later. My Kroger order from Kroger.com had arrived and I was really impressed with how well packaged the items were within the box.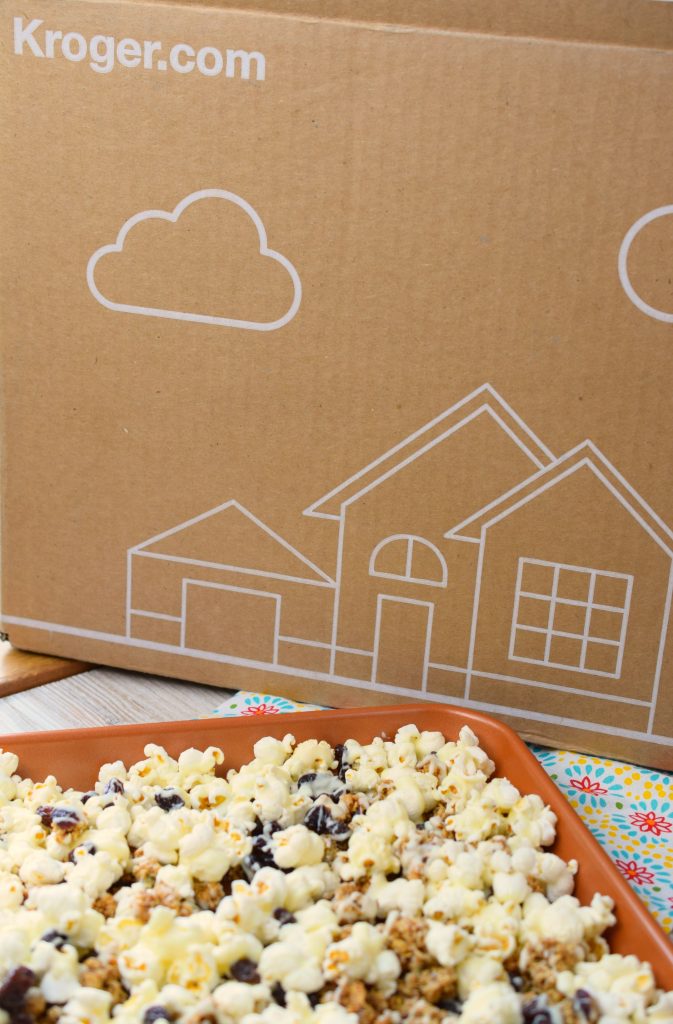 I've raved about the convenience of ordering from Kroger.com to both my mom and my in-laws. Both are in retirement facilities here in Michigan and there's a long winter looming ahead of us here.
Ordering from Kroger.com would help them each tremendously, they can get so many of their favorite items shipped right to their door without having to brave the elements. Truly I think this is a game-changer for so many individuals who are looking for convenient shopping, I know I'm loving it.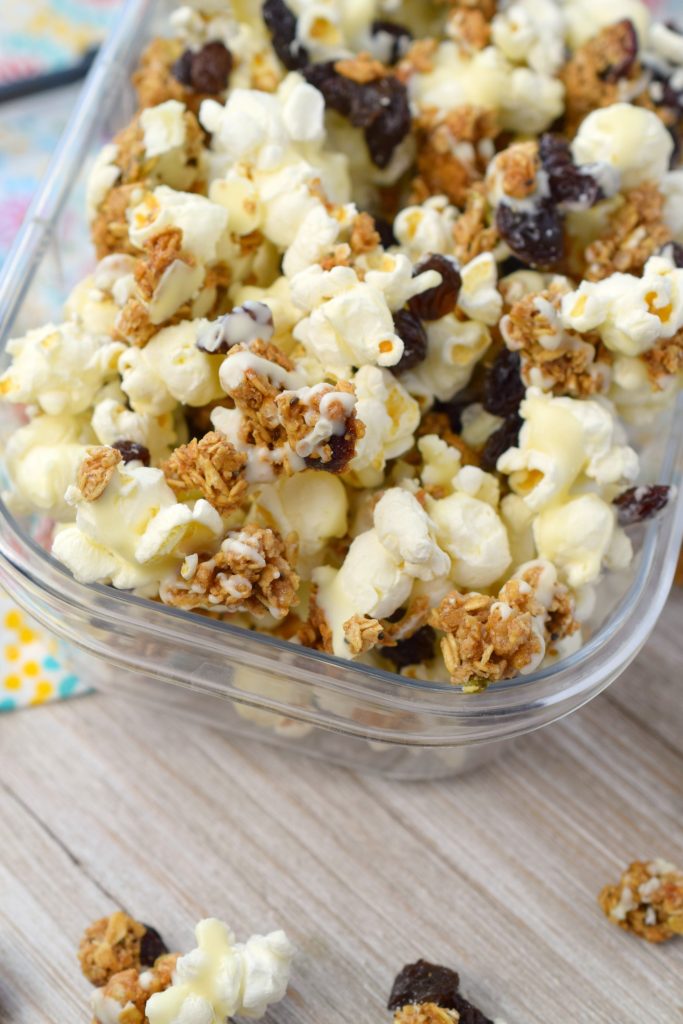 Let me share with you a quick snack idea that I put together using the pantry items I ordered from Kroger.com. White Chocolate Granola Snack Mix is a customizable treat which gives you that great sweet and salty taste that's oh so good. I used Simple Truth Organic Popcorn, Simple Truth Organic Seedless Raisins, Simple Truth Granola Clusters, and Private Selection White Chocolate Chips.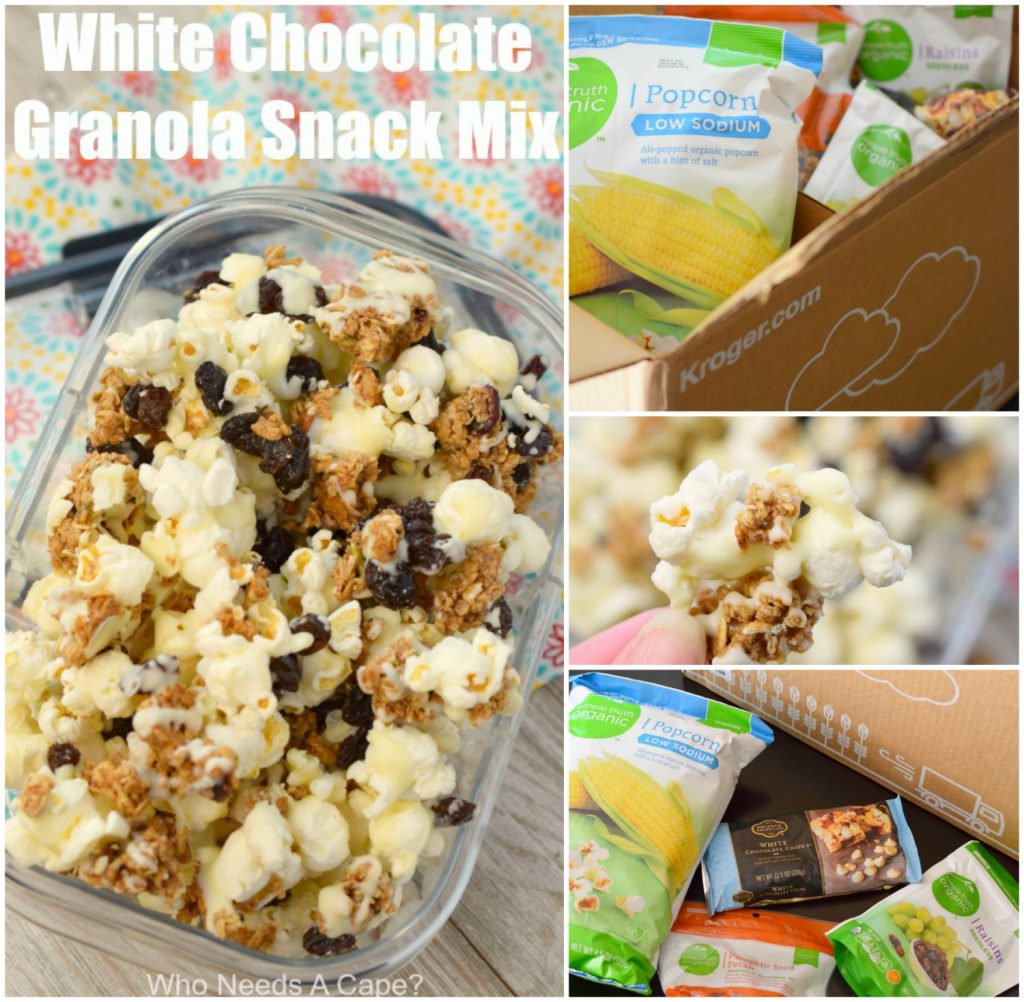 Add in whatever your family loves, this is the perfect treat for after-school or family movie night. It is delicious and so easy. I can't wait to hear what you'll be ordering from Kroger.com, I know you'll love the convenience.
Yield: 6 servings
White Chocolate Granola Snack Mix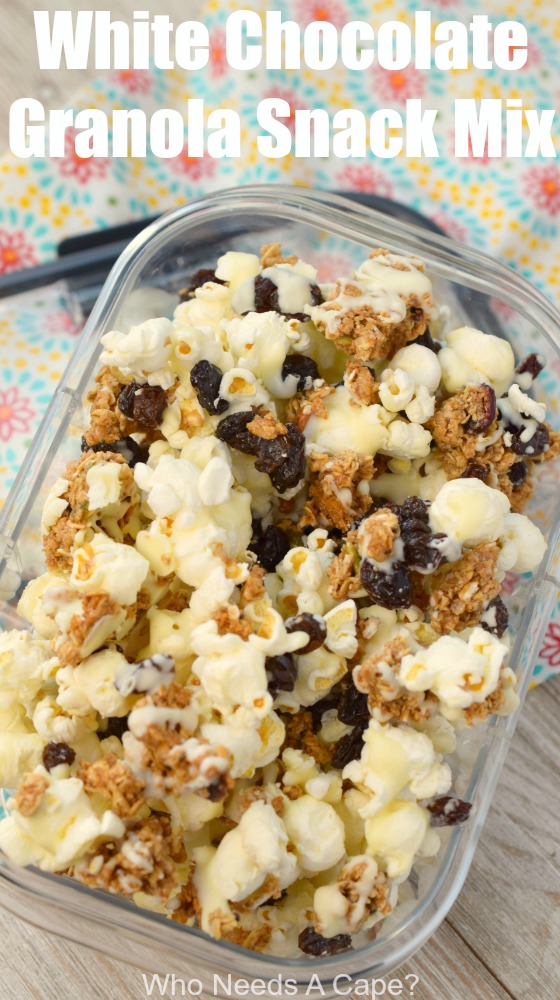 Ingredients
4 cups Simple Truth Organic Popcorn
1 cup Simple Truth Organic Seedless Raisins
1 cup Simple Truth Organic Granola Clusters
1/2 cup Private Selection White Chocolate Chips
1 tsp coconut oil
Instructions
Mix together popcorn, raisins and granola clusters. Spread over baking sheet.
In microwave safe bowl melt white chocolate chips, checking and stirring after 30 second intervals.
Add coconut oil and stir to mix completely.
Drizzle melted white chocolate chips over top of granola mixture. Allow to dry at least 2-3 hours, or refrigerate for 30 minutes. Break apart using plastic utensil.
Store in resealable container.
Notes
I used Simple Truth Pumpkin Seed Pecan Granola Clusters. Any variety will work.