Granny's Ooey Gooey Oatmeal Bars are a decadently easy dessert. With caramel and chocolate sandwiched between sweet oatmeal layers, they are delish.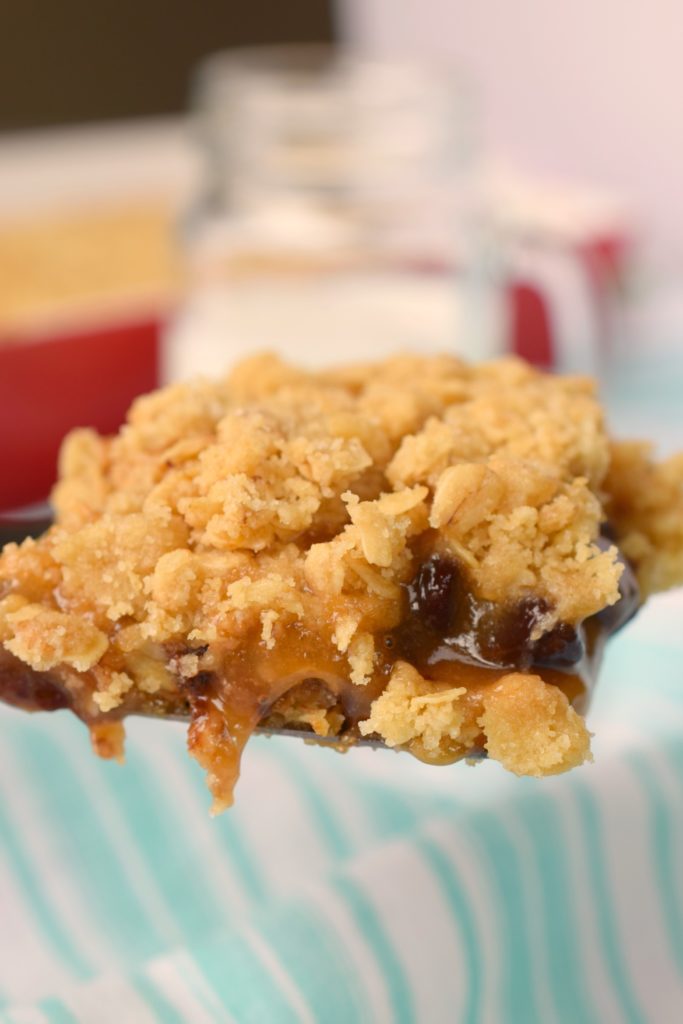 We're taking a stroll down memory lane today with some of our blogging friends and sharing Grandma's Favorite Recipes!  Memories of some of our favorite recipes from Grandma, Granny, or Nanny. Whatever you may have called this beloved family member most can agree that there's a recipe or two (or even more if you are fortunate) that will bring back the nostalgic memories of her cooking, baking and time in the kitchen.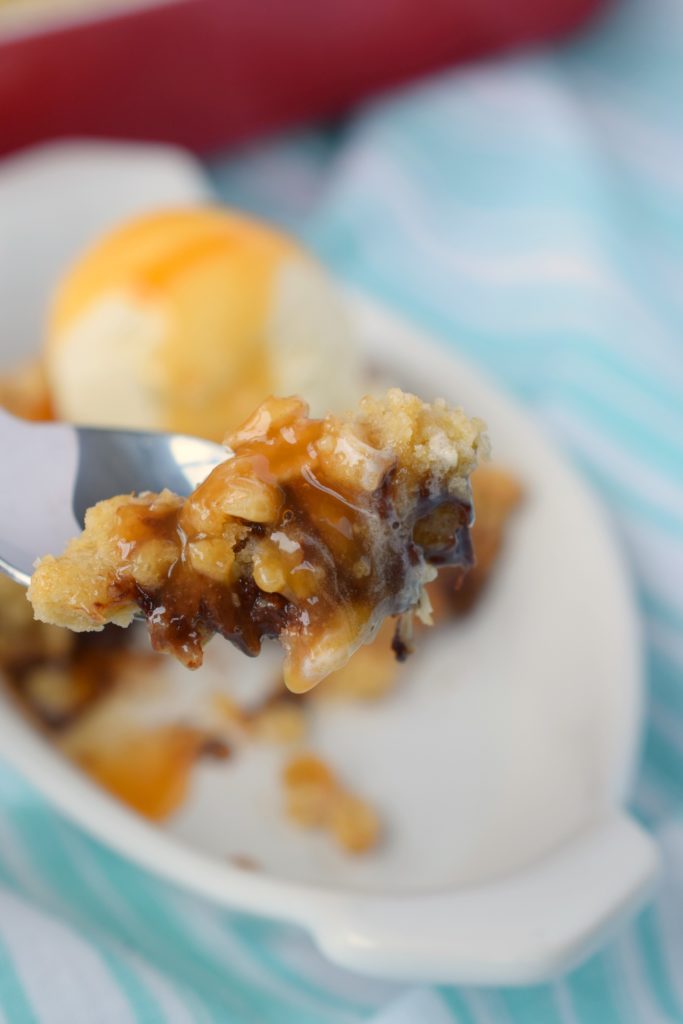 I'm sharing Granny's Ooey Gooey Oatmeal Bars as my contribution to this collection. I only have one actual recipe that is from my grandma, a cookie recipe which I really need to get onto the blog. But when I started thinking about what I really remember my grandma making when I was young I remembered a layered bar which had a center with caramel and chocolate. This recipe is pretty darn close to what I recall devouring as a youngster.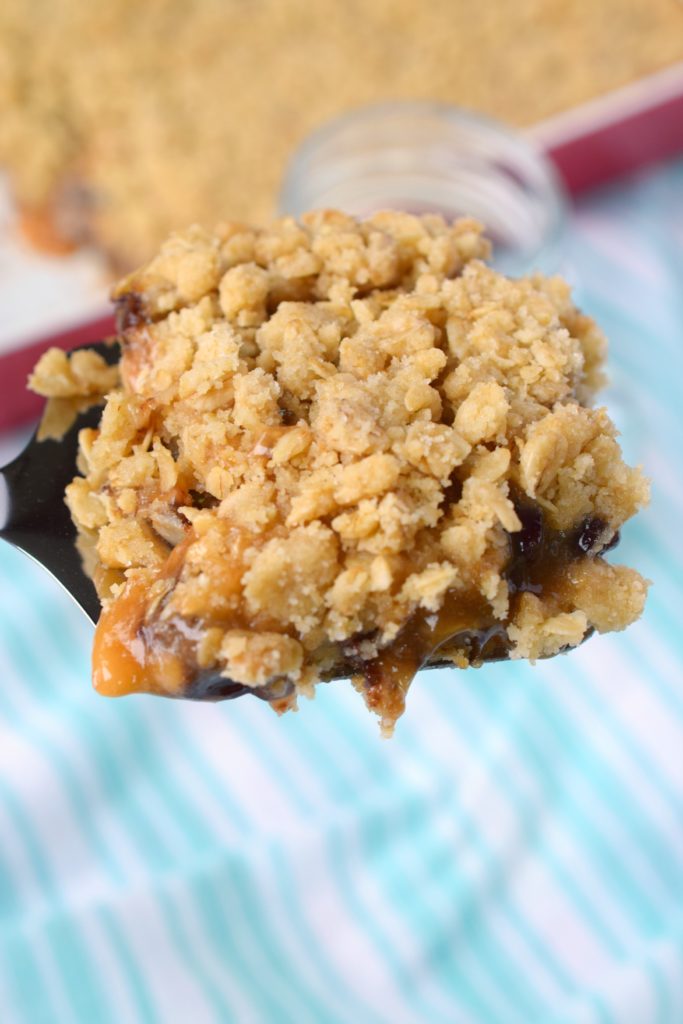 This recipe makes a large batch, which is great when you are serving during the holidays or taking to a potluck. If not, find a friend, give them away…your waistline will thank you. I took Granny's Ooey Gooey Oatmeal Bars to the next level by serving them with a scoop of ice cream on top and a drizzle of caramel sauce. Holy yum!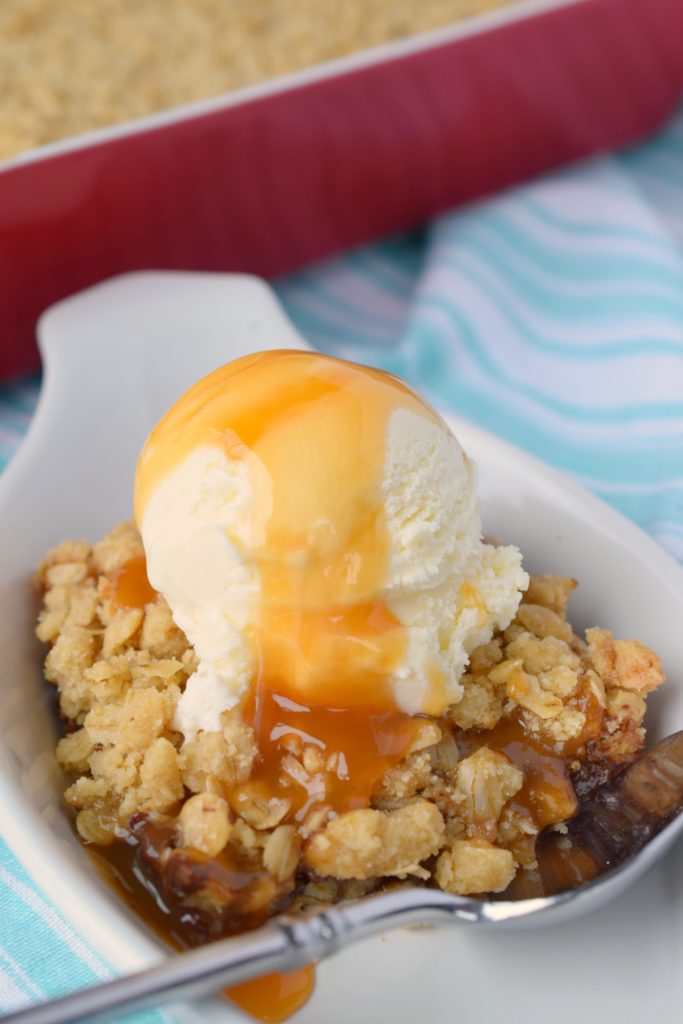 Now that I've tempted you with this sweet treat, I'm excited to share with you all the other delicious recipes from my blogging friends. Granny knows best and we just know you'll love trying all of these memorable recipes!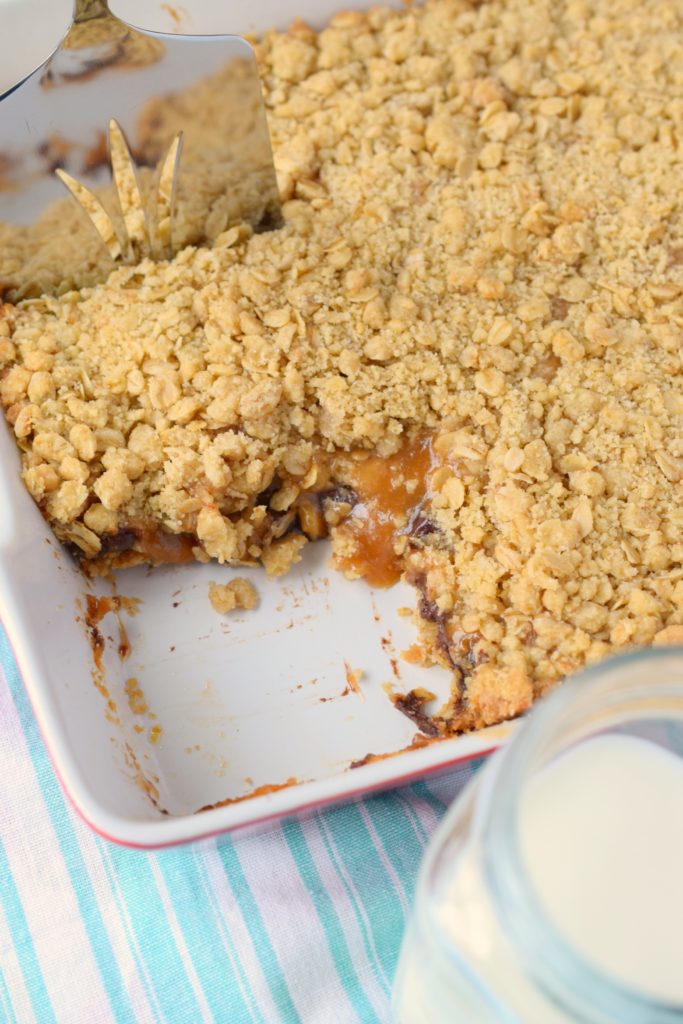 Yield: 18 bars
Granny's Ooey Gooey Oatmeal Bars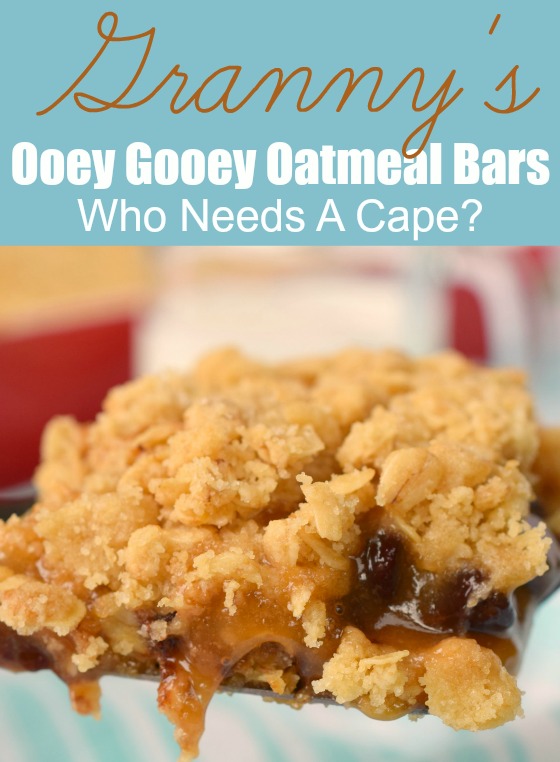 Ingredients
2 cups flour
2 cups rolled oats
3/4 cup brown sugar
3/4 cup sugar
1/2 t salt
1 t baking soda
1 t vanilla extract
1 cup butter, melted
2 cups chocolate chips
12 oz caramel sauce (ice cream topping)
6 T flour
Instructions
Preheat oven to 350° degrees. Spray 9x13 baking pan with non-stick cooking spray.
In large bowl combine: flour, oats, sugars, salt, & baking soda. Stir in vanilla extract and melted butter.
Press half of mixture into prepared baking pan, reserve remaining mixture.
Bake 10 minutes.
Remove from oven and immediately sprinkle on chocolate chips.
In small bowl combine caramel sauce & flour thoroughly.
Pour caramel sauce over top of chocolate chips.
Sprinkle remaining crust mixture on top of caramel sauce, pressing down lightly.
Bake 15 minutes. Allow to cool completely prior to cutting.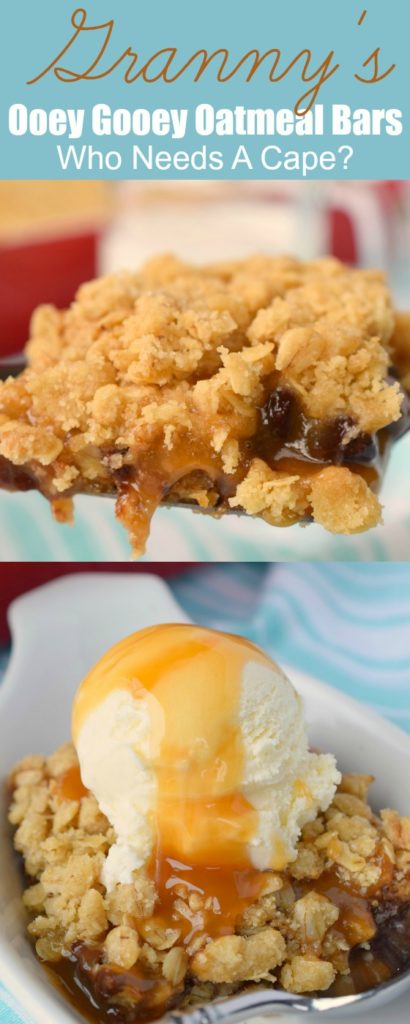 Check out all the delicious recipes from our Grandmas: