Penne with Chicken Meatballs and Mozzarella is a deliciously simple pasta dish that's ready in no time. Loaded with flavors, your family will love it.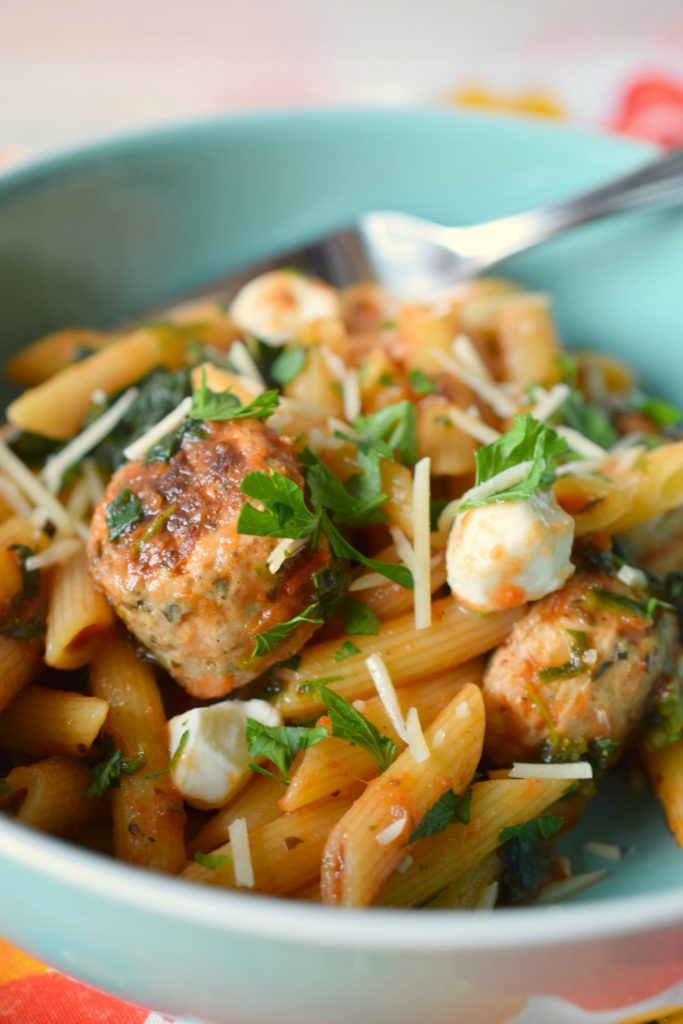 This is a sponsored post in partnership with Barilla. All opinions are my own.
Penne with Chicken Meatballs and Mozzarella
Easy meals are always welcome in my kitchen! With school schedules back in full force I don't have time for complicated recipes. I need meals that will get me in and out of both the grocery store and the kitchen and will be devoured by my family.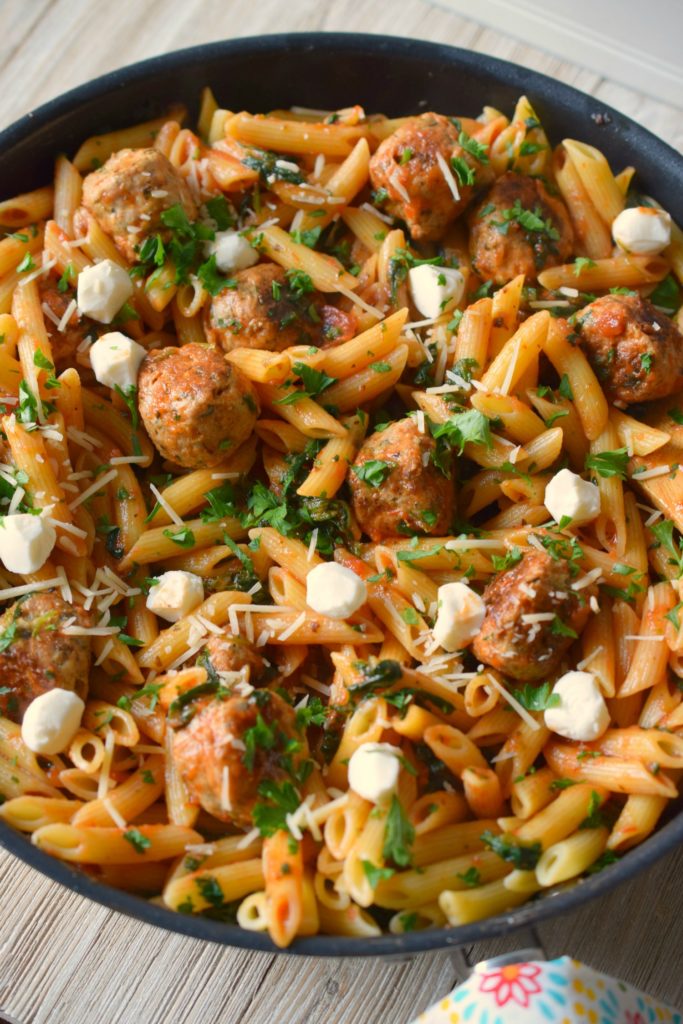 Recently I made a dish that was so simple but yet delivered amazing flavors that I just can't wait to share it with you. I stopped into my local Walmart and headed to the pasta aisle, Barilla is a favorite around here so both Barilla pasta and sauce were the beginnings of this great dish.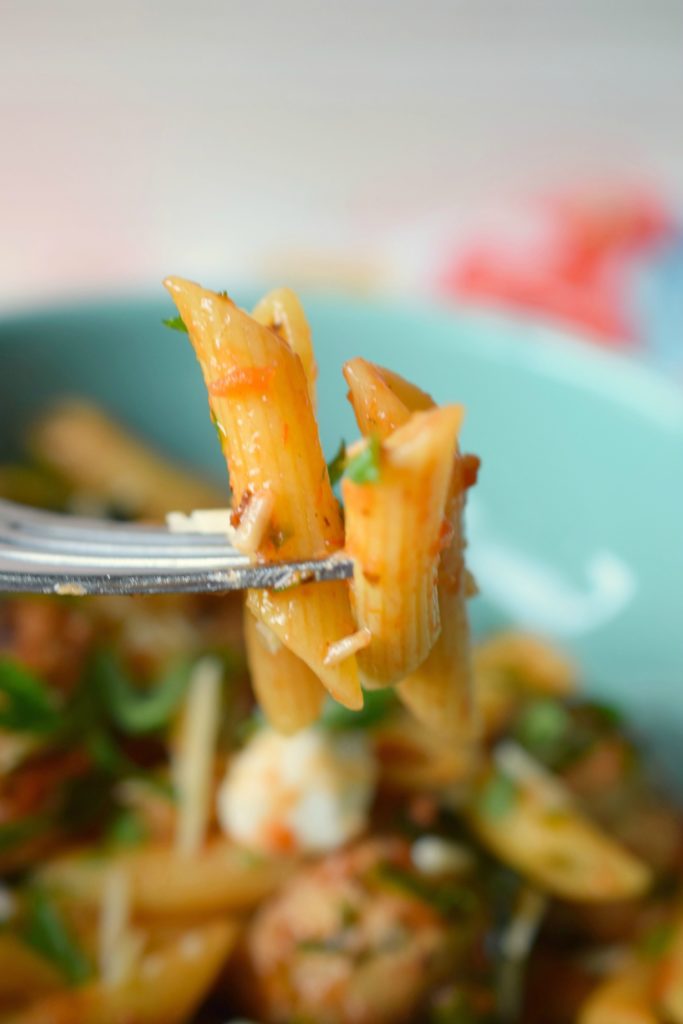 Barilla Tomato Basil Sauce is made from simple ingredients and is preservative free. Also, it is gluten-free and made with non-GMO ingredients. Barilla Penne pasta is always a pantry staple for me. The shape is ideal for saucy dishes and with a low Glycemic Index, it keeps you fuller, longer.
I simply added some chicken meatballs from the meat department, frozen spinach that I thawed and some fresh mozzarella (I used the pearl size). Combined with Barilla Tomato Basil Sauce and Barilla Penne this dish was out of this world fantastic.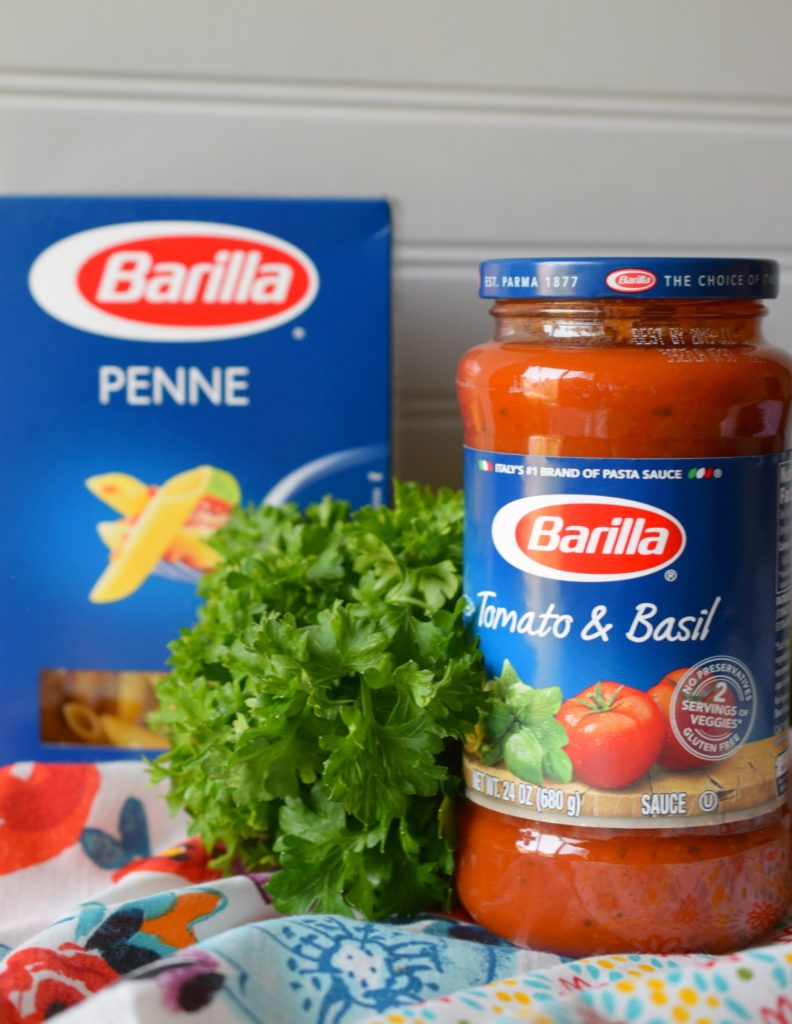 Did you know that Barilla is part of the No Kid's Hungry partnership? The No Kid Hungry organization is a national non-profit organization that focuses on connecting kids in need with nutritious food and teaches their families how to cook healthy, affordable meals. The campaign also engages the public to make ending child hunger a national priority.
Staggering statistics to consider:  25 % of households with children living in large cities are food-insecure. And nearly one in six children in America lives in households that struggle to put food on the table. Every $10 donated can provide up to 100 meals for a child who is still facing hunger.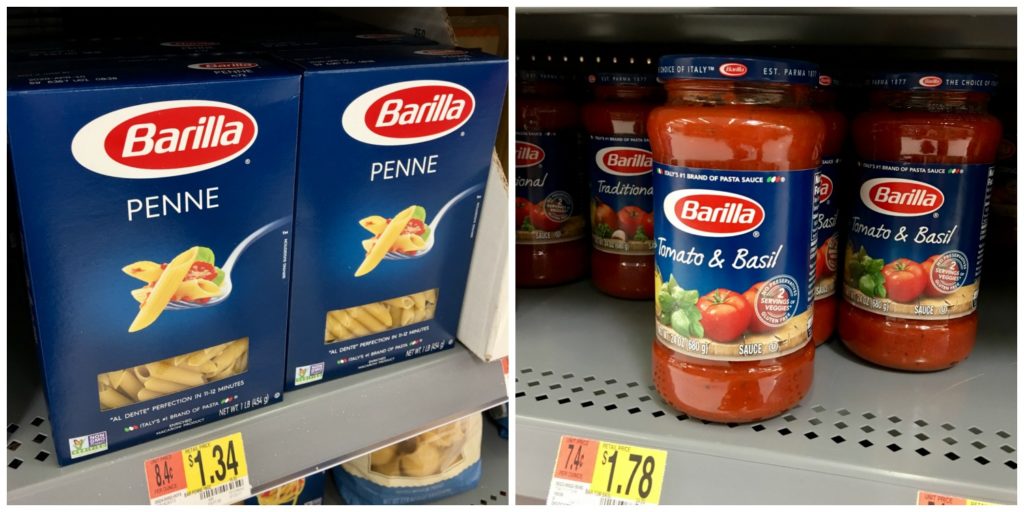 Other deliciously simply meals: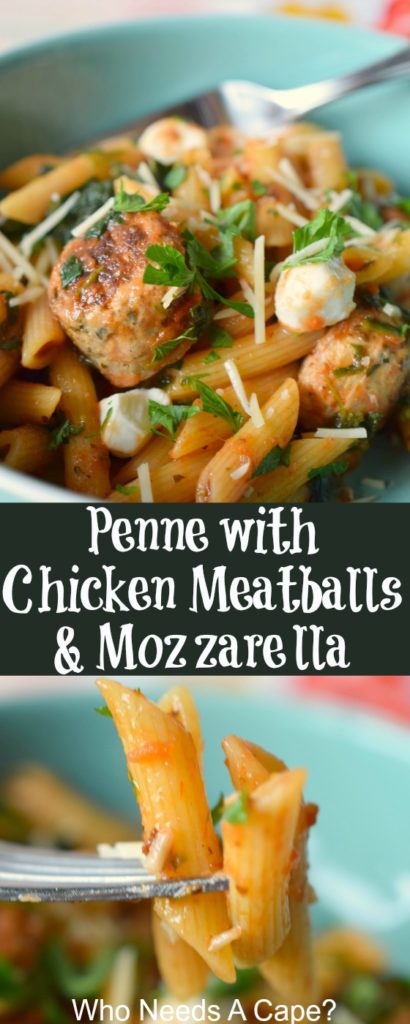 Follow us on Pinterest!