Grilled Buffalo Chicken Sandwiches with Blue Cheese Coleslaw will liven up your dinner table! Great summer meal, you'll love the flavors!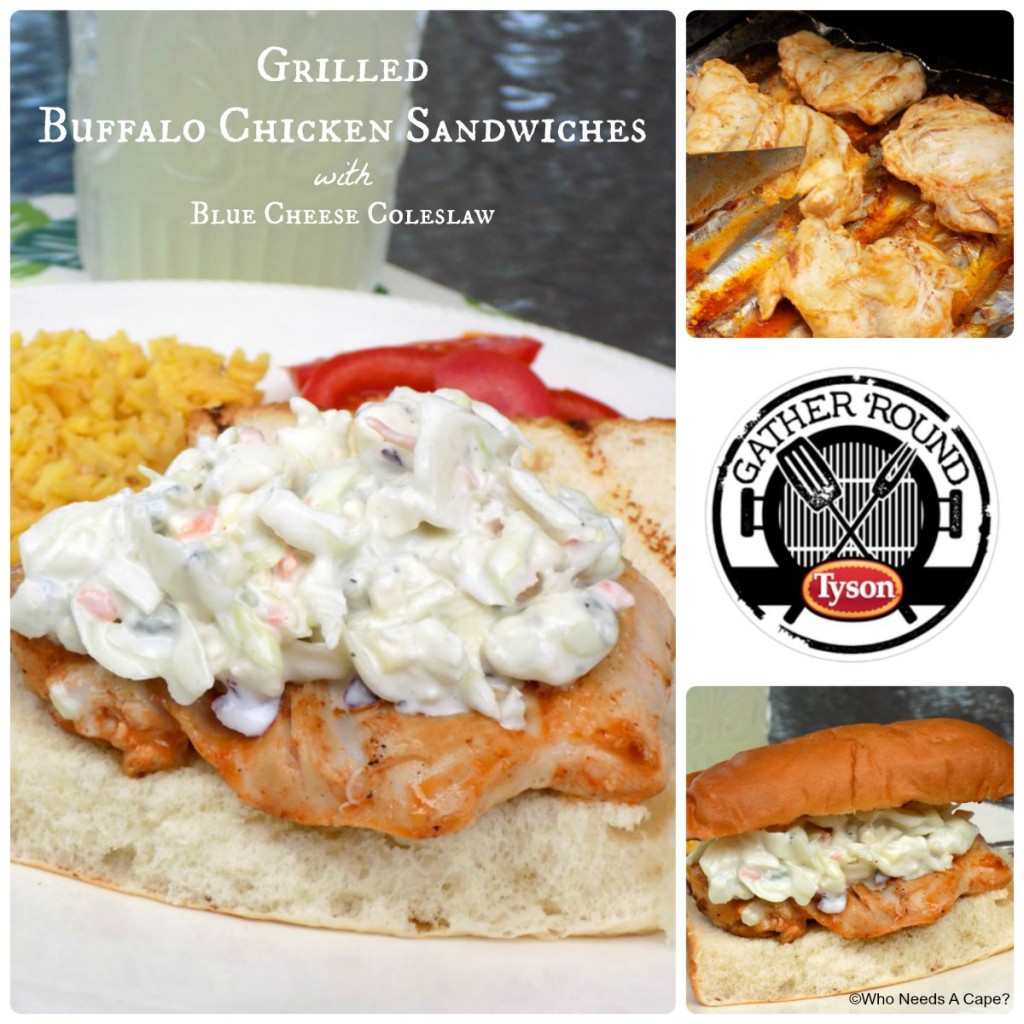 Are you enjoying a wonderful summer?  We sure are! The weather has been spectacular this year allowing us to spend ample time enjoying the outdoors.  I'm personally enjoying the freedom that comes with the warm weather months, more relaxation, a schedule that is freed up and breaking out of the kitchen.  Any chance we get we'll fire up the grill and make dinner outdoors.  You don't have to twist our arms, not at all!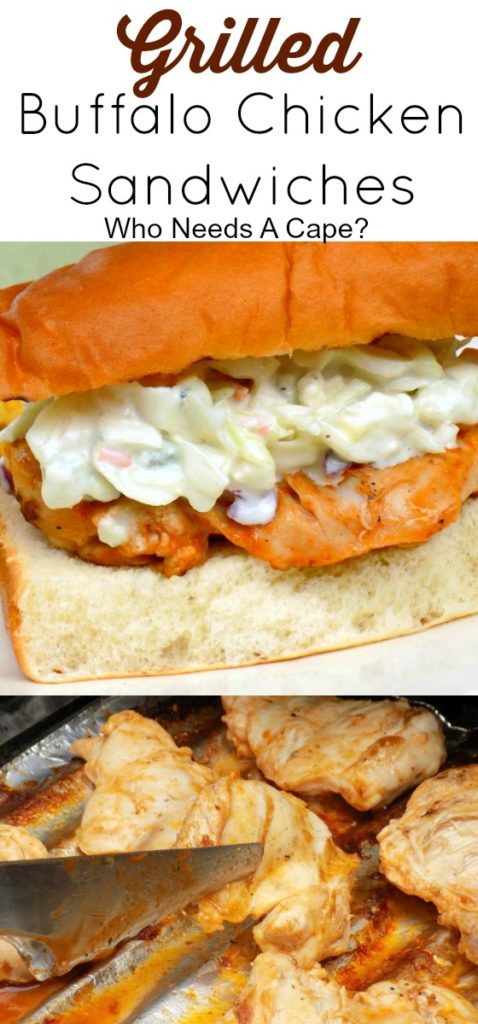 Just this past weekend, we had an impromptu barbecue.  We hadn't planned ahead of time, just put the menu together on Saturday morning when we were reviewing our day.  Nothing complicated, just a simple dinner prepared on the grill with our family, and then a night outside relaxing by a bonfire.  I headed to Walmart with my list in hand and grabbed a couple packages of Tyson® Fresh Chicken Thighs along with a few other ingredients to prepare Grilled Buffalo Chicken Sandwiches with Blue Cheese Coleslaw.  When you're shopping, you can easily find the Tyson® Fresh Chicken Thighs in meat department at Walmart. They are boneless and skinless, cook easily and are a great value. Now back to this recipe, don't these sandwiches sound great?  The bold flavor of buffalo sauce with the cool crisp coleslaw which has blue cheese in it, I just knew this would be a great recipe for the grill.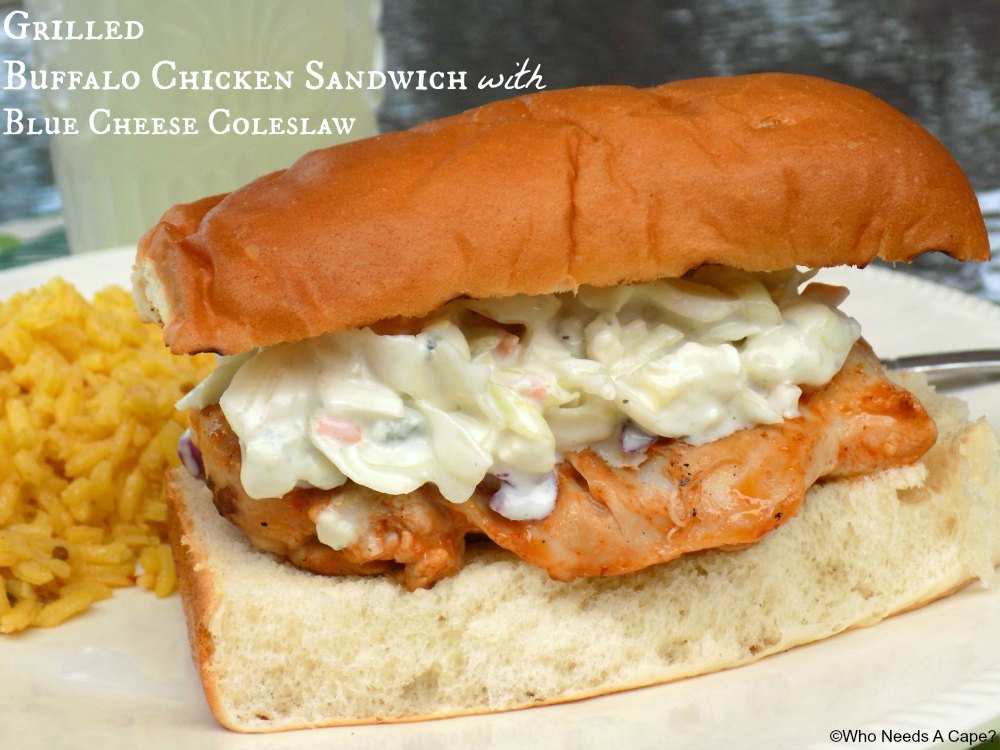 Once home I marinated the Tyson® Fresh Chicken Thighs, prepped the coleslaw and headed outside. Grilling is normally my husbands domain, which means I join him outdoors, sitting nearby at the patio table chit-chatting with him while he's firing up the grill. We find it to be a relaxing time for us, which is important when you lead busy lives. With a cold beer in hand and armed with the barbecuing utensils, he's in control of dinner and I'm happy to be enjoying time out of the kitchen and with my family instead.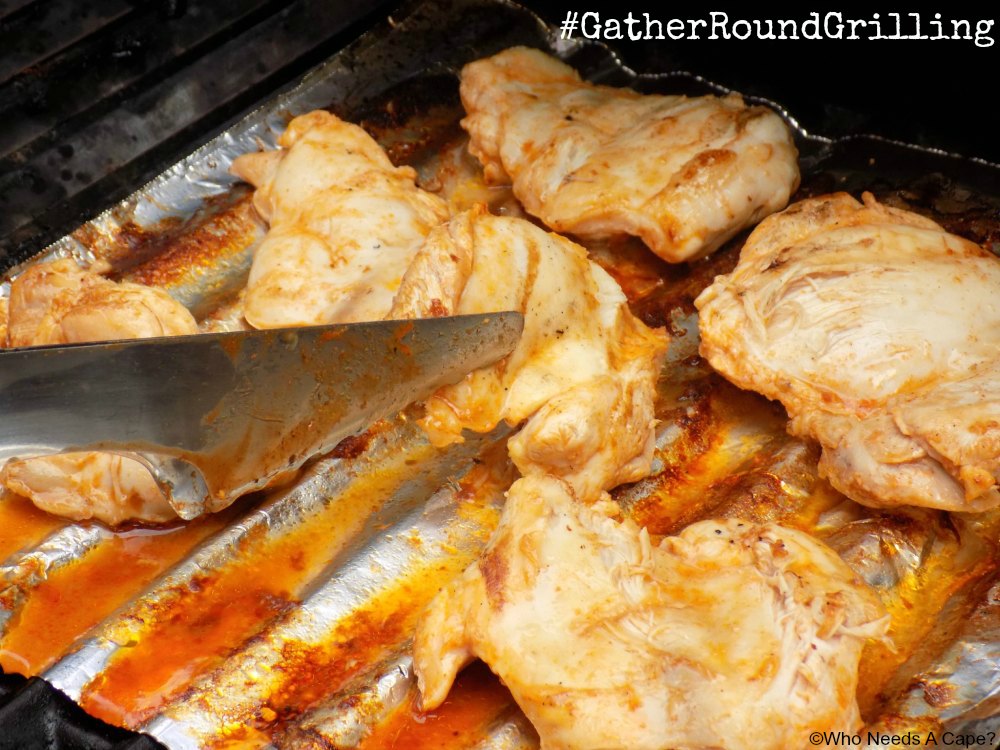 What you'll love about these Grilled Buffalo Chicken Sandwiches with Blue Cheese Coleslaw aside from the incredible flavors is the ease. Simply grill the Tyson® Fresh Chicken Thighs, prep the coleslaw, and serve atop a bun.  Make an easy side dish, some cold lemonade and you have yourself a wonderfully tasty meal.  Grilling in our family is just part of summer, making memories with our friends and family and of course GREAT FOOD! Wouldn't you agree?