You know a meal is going to be good smothered in queso! Queso Chicken Burritos will knock your socks off, an amazingly delicious dinner!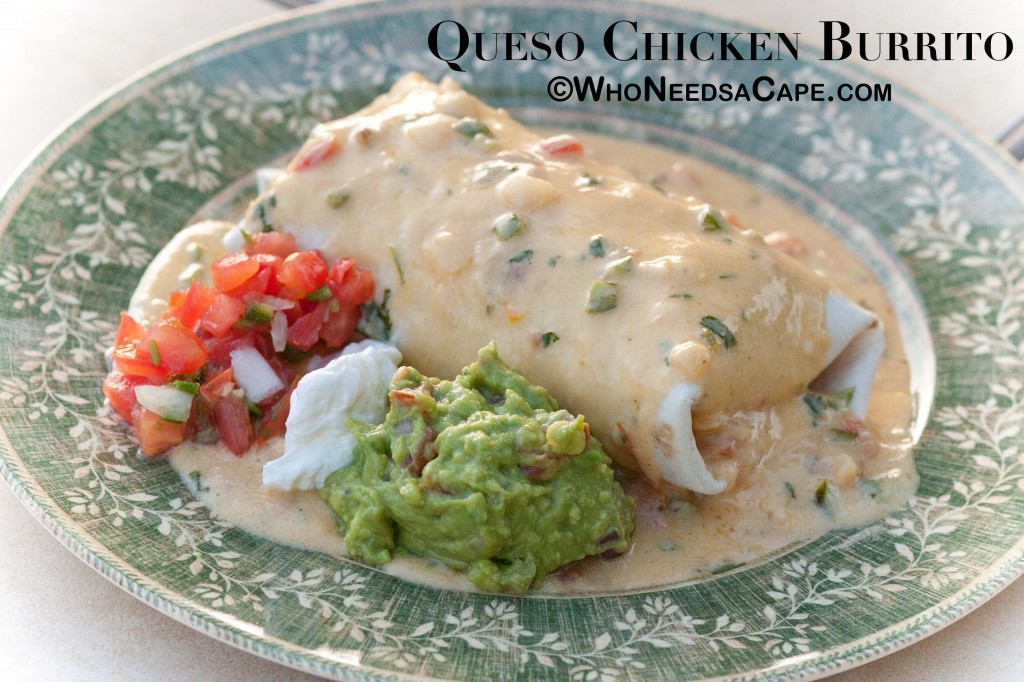 Queso Chicken Burritos are an indulgent meal that is so satisfying when you are craving that hot molten cheese.  I love that you can get your chicken from whatever source you want, from buying a rotisserie chicken at the store and shredding it or making the chicken from my Crockpot Chicken Tacos or even the chipotle lime chicken from the triangles.  Your options are endless.
Inside the Queso Chicken Burritos are black beans and some of my Cilantro Lime Rice.  For the queso, I used my own recipe, but again you can always buy some ready at the store or if you even rotel dip might work.  I always have queso left over to use for another recipe, so you might want to consider making a half recipe unless you are feeding A LOT of people.  And again, the guacamole is homemade as well.  This will be one of those meals that everyone loves.