If you need a simple meal, look no further than Crockpot Chicken Tacos. Make as a freezer meal, just pop into the slow cooker and dinner is done!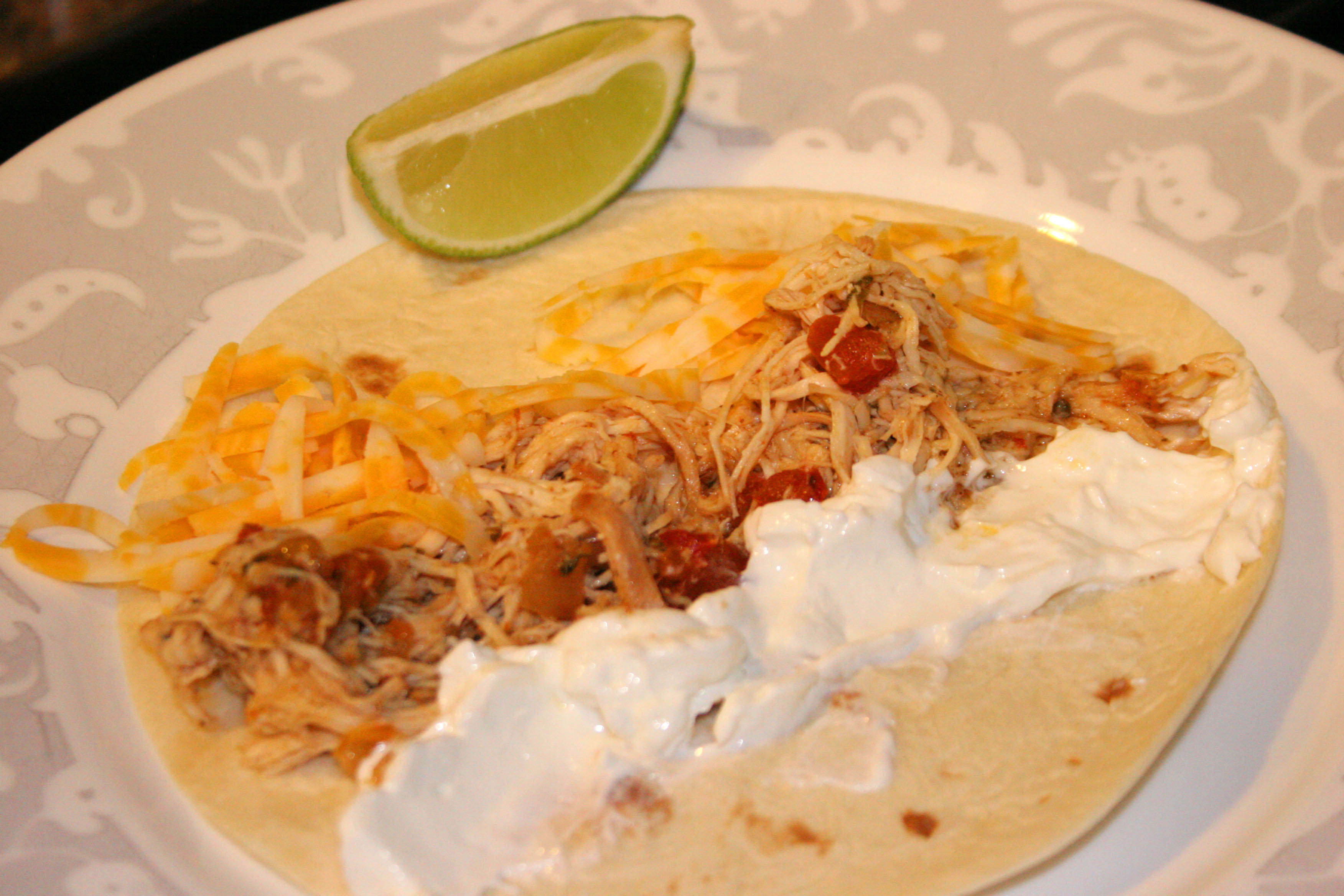 Here is a really simple chicken taco crockpot recipe, that I'll bet will become a new favorite to make in your slow cooker.  A friend gave it to me and I have searched far and wide to see if there was anything exactly like it to reference, but have yet to find an exact match.  There are loads of similar recipes out there, but this is my favorite!  It can be used for chicken tacos, quesadilla or even a salad. The possibilities are nearly endless for this EASY recipe!
I'm sure there are plenty more ways to serve up the chicken, but those are our favorites!  We usually get at least two meals out of this recipe.  This is part of our 40 Freezer Meals in 4 Hours slow cooker collection.
Other great slow cooker meals: