Eggnog Pancakes are the perfect morning treat during the holiday season! Whether Christmas morning or weekend brunch, they are delicious!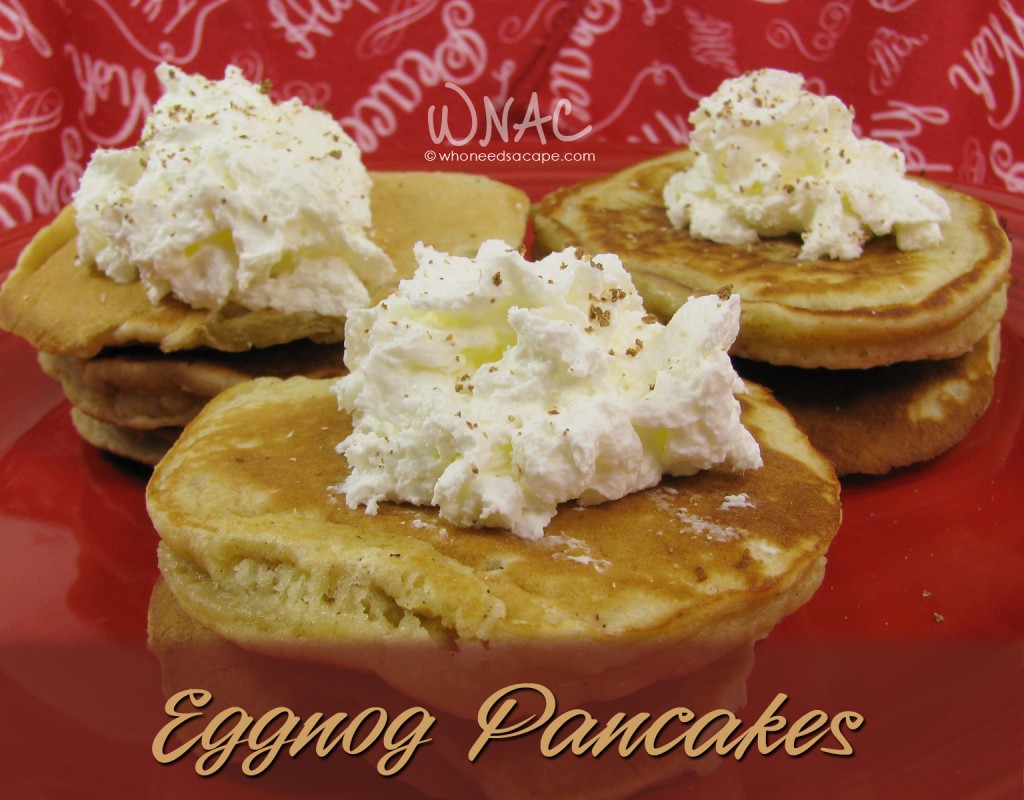 Eggnog is synonymous with the holidays, right? It is for me and many others who LOVE eggnog and can't wait till it shows up on store shelves.
Eggnog Pancakes originated at my house a few winters ago, when pancakes were on the breakfast menu one morning but there wasn't enough milk. Eggnog turned out to be a wonderful substitute to save the meal … and another great opportunity for me to use my all-time favorite spice, nutmeg.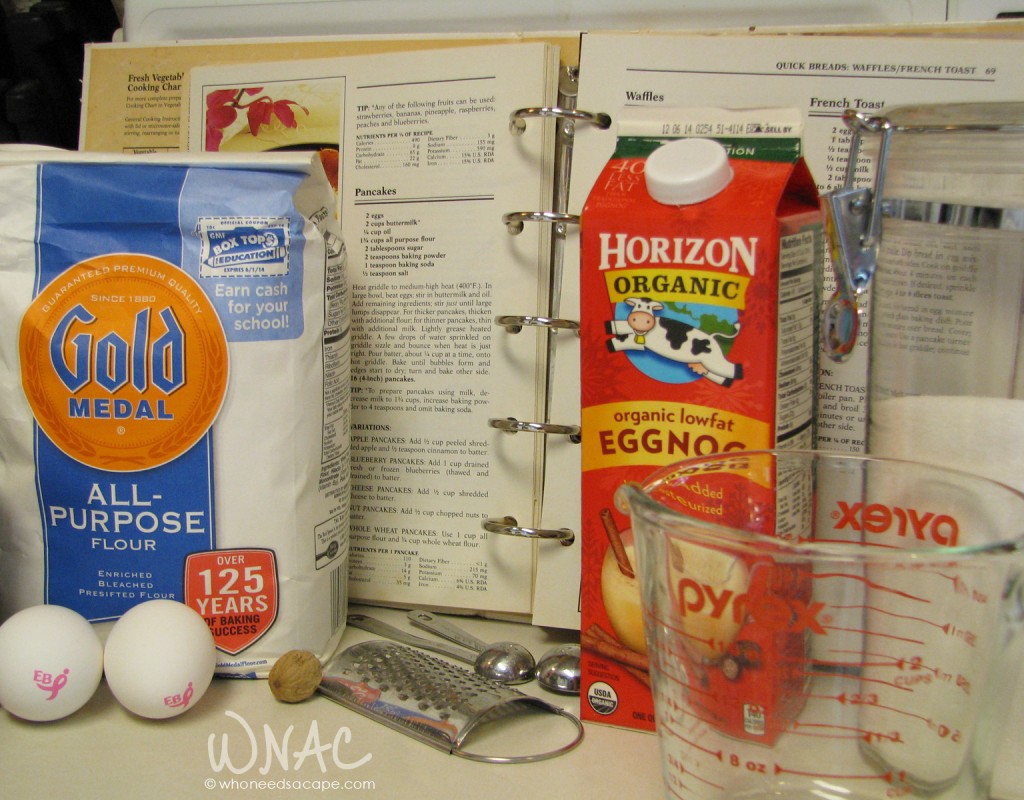 I chose to use low-fat eggnog by Horizon (is a bit thinner than regular) but use what your family prefers … or use homemade eggnog if it's available.
Lastly, don't skimp on the nutmeg. Just don't. Nutmeg goes with eggnog like macaroni goes with cheese. A perfect pairing of flavors. I put nutmeg in the batter (the full 1 teaspoon) as well as ground more as a garnish atop the whipped cream.
If you're looking for a different, fun breakfast during the holidays, give Eggnog Pancakes a try!
---
Other holiday-inspired recipes: