Need a delicious breakfast treat in a snap? Make some super simple Easy Crescent Cinnamon Rolls, they'll disappear trust me!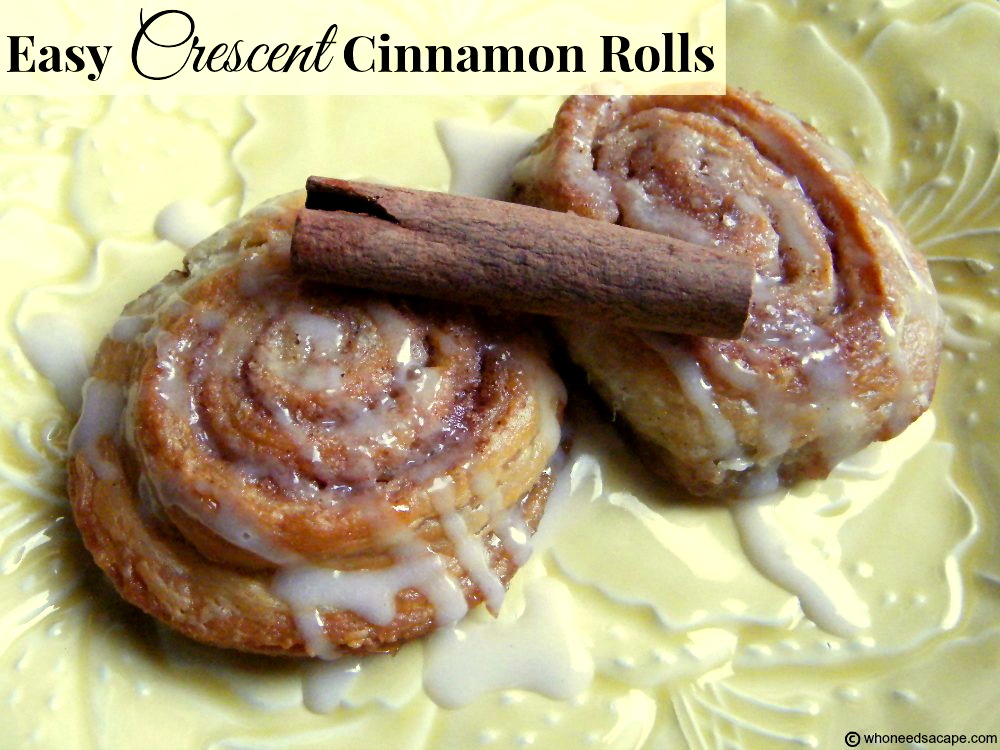 Disclaimer…These are not healthy, I will not even try to pass them off as semi-healthy! No sir, these Easy Crescent Cinnamon Rolls are a treat, something that you'd indulge in on rare occasions prepared with the intent of having some cinnamon sugary deliciousness!  Hips & thighs beware…these are delish!
Now that we've gotten past that, you will love how easy these are.  While scouring Pinterest I stumbled on these, and with minimal tweeking we had ourselves some fast cinnamon rolls that anyone can make.  Because they are made with store bought dough you skip the time consuming step of letting dough rise.  So if you are pinched for time, give these a try.  If you want the traditional goodness of yeast cinnamon rolls, make sure to try Heather's "Better than Cinnabon Homemade Cinnamon Rolls" they do not disappoint!