Make rolls in your slow cooker? Yes you can! Try these delicious Slow Cooker Rosemary Pull Apart Rolls with a bowl of soup or stew. Wonderfully simple!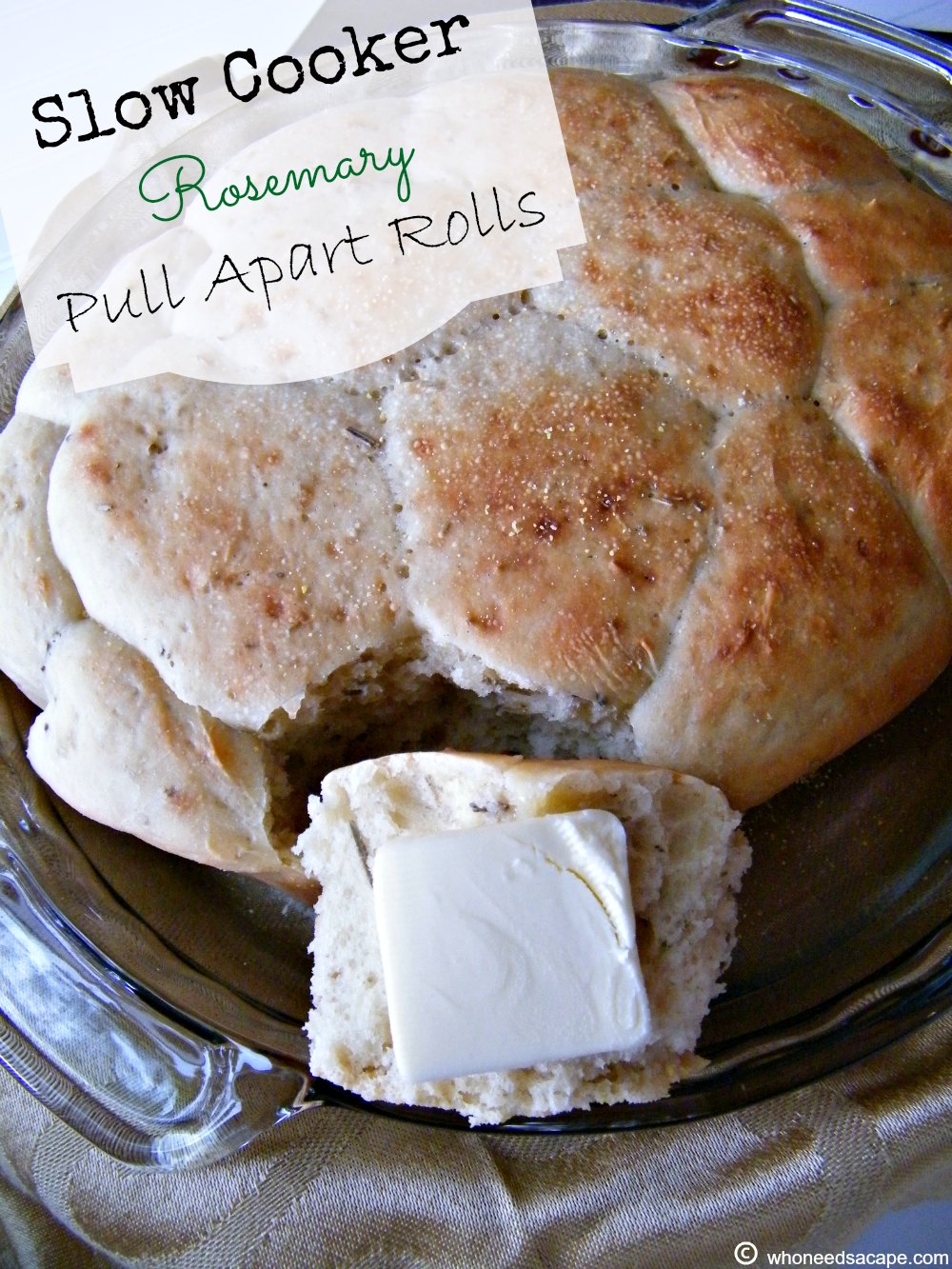 So, did you know you could bake bread in your slow cooker? I didn't know this until recently, just another reason to love this small appliance that makes our lives so much easier. The texture of these Slow Cooker Rosemary Pull Apart Rolls is similar to bread baked in a bread machine, slightly dense, and the aroma from the Rosemary is amazing!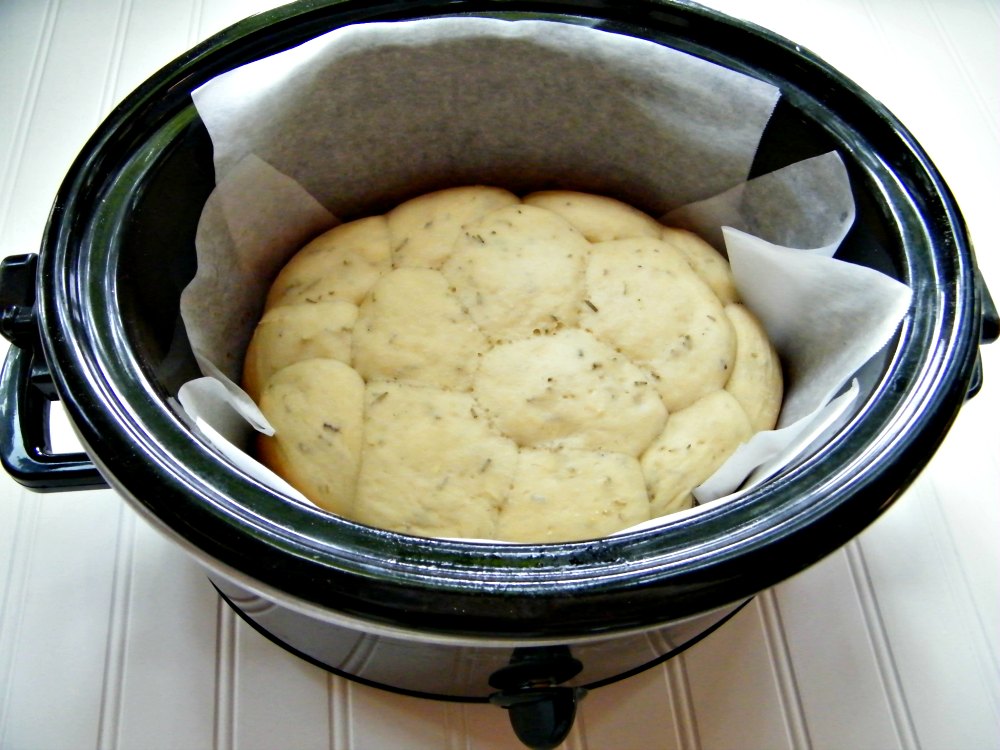 Now the only thing your slow cooker won't do vs. the oven is brown the top of these rolls. Simple solution, you just pop them under the broiler in your oven for 2 minutes & the tops will be golden brown. In 2 hours you'll have delicious pull apart rolls that cook on the countertop, a great idea if you are using your oven for other dinner items and can't reserve the space or time for traditional baking.  Serve these up alongside some Chunky Beef Stew or Beefy Sour Cream Noodle Casserole.