Can you believe this meal is from a slow cooker? It is! Crockpot Honey Garlic Chicken will be your new family favorite, trust me!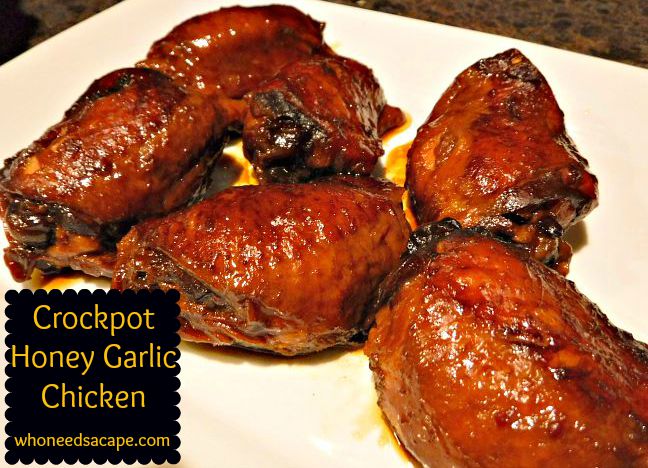 Can you look at that and not drool? I know I can't!  I have never  cooked chicken in the Crock-Pot, I don't know why. I have always cooked chicken in the oven. But when I saw the CrockPot Honey Garlic Chicken in our 40 Meals in 4 Hours Crockpot Freezer Cooking post I knew I had to give it a try. This was such a simple, easy to make recipe I knew that it was a must make!
It was so simple yet it tastes so good. The chicken was so tender and just fell off the bone.  That's the way that I LOVE chicken don't you? Your family is going to love it and they are going to ask for it over and over again! I promise! SO GOOD!
I truly love my Slow Cooker and use it as often as I can – not just for Crockpot Honey Garlic Chicken, but for just about any dinner (or appetizer or dessert even…don't get me started!). Let me give you a few more of my favorite recipes to cook in the Slow Cooker when you need a delish, yummy dinner without all the headaches!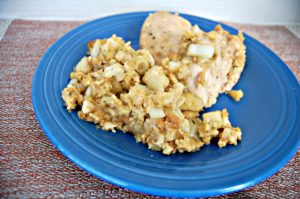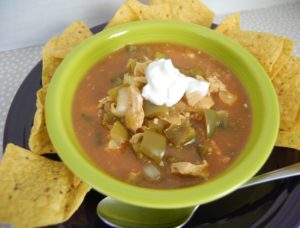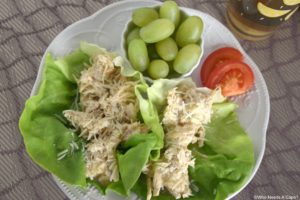 Slow Cooker Shredded Chicken Caesar Salad
Original Recipe found at
A Year of Slow Cooking