Looking for a yummy bite-sized treat? Then you'll have to make these Peanut Butter Oreo Truffles (No Bake Dessert) they are beyond delicious!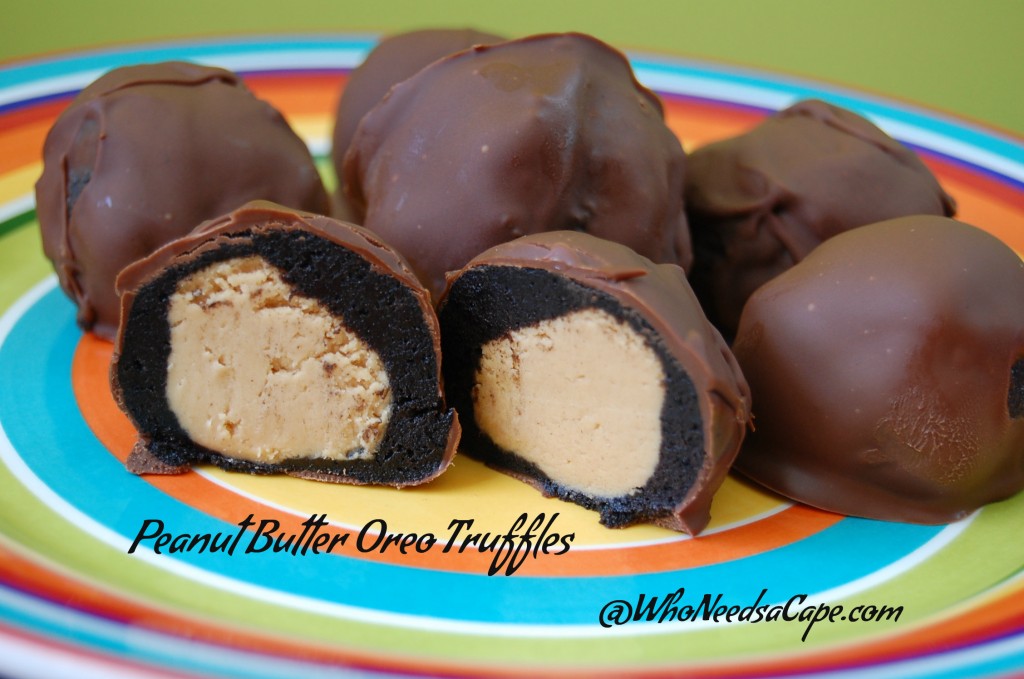 As a rule, you have to love sweet, rich desserts to even look at this picture!
We have quite a few Peanut Butter and Chocolate fans here – including at my house.  My husband loved the Oreo Balls that I had previously made, but that didn't stop me from thinking of something new!  Peanut Butter Balls alone are one of his favorites, and I got the idea to combine the two to make these.
Because these are so amazing, we decided to make a YouTube video!
These are incredibly rich, I swear.  This recipe also makes A BUNCH, so feel free to half it to make a smaller amount.
Other delicious No-Bake treats: