Grilling season is the perfect time to try Marinated & Grilled Beef. Great all season long, pair with baked potatoes for a delicious meal.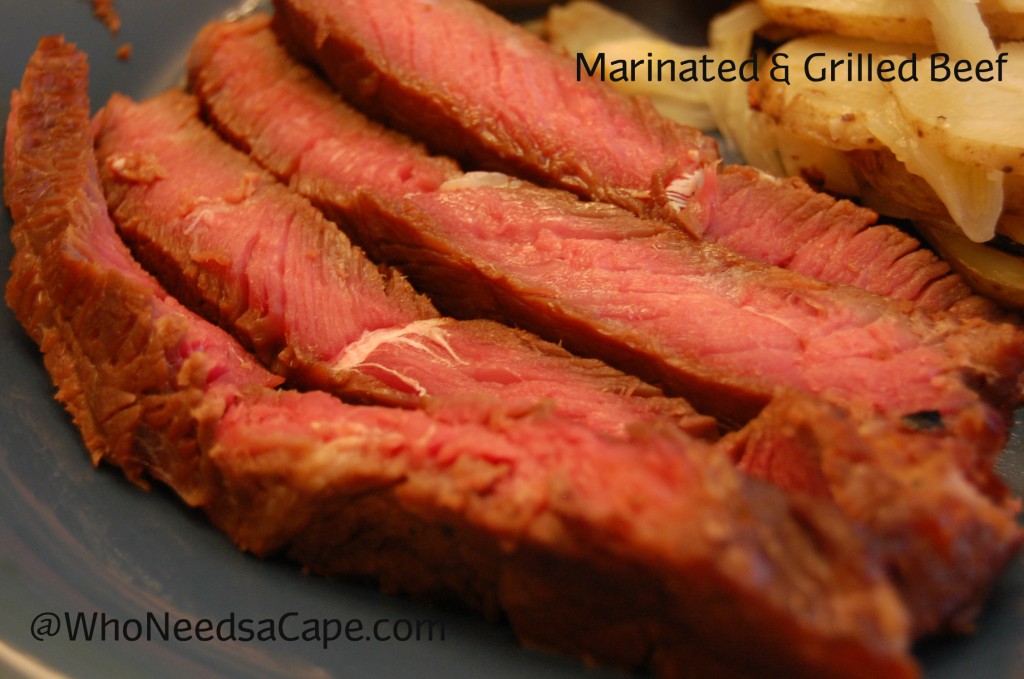 I am so glad it's summer! I love summer food, grilling out!
This recipe I made up because I am cheap. I buy London Broils and other cheap meats when they are on sale in the summer, freeze them and then make this dish.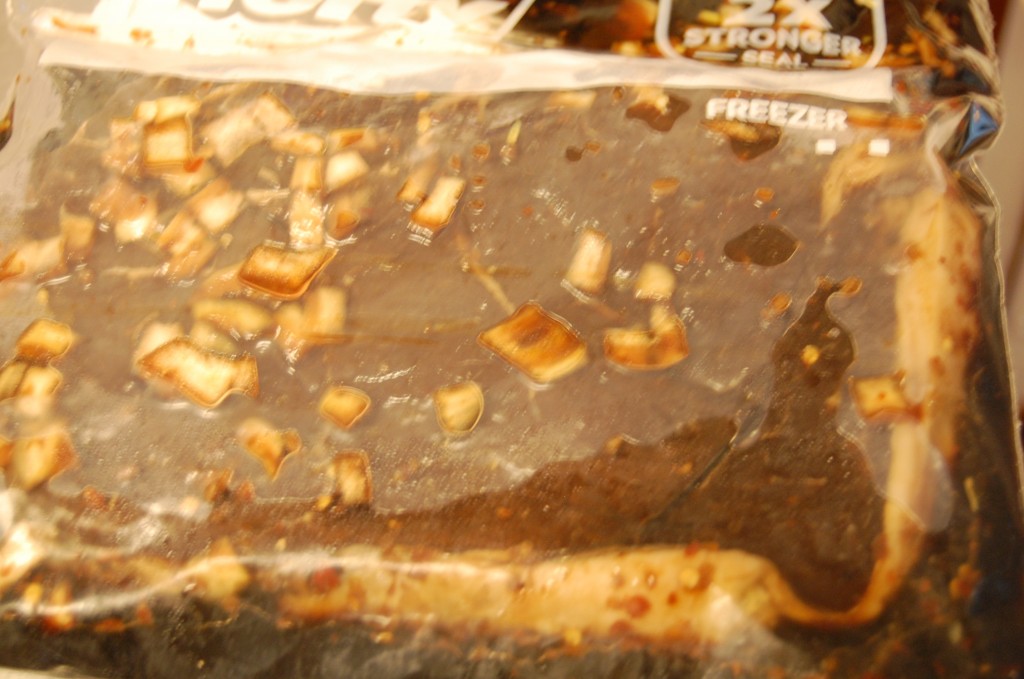 I used a sirloin steak this time and it was delicious – but any steak/beef will work for the most part. If you're using a tougher piece of meat (ala London Broil) really rub it when you have it in the marinade. It does make a difference!