These Creamy Jalapeño Chicken Enchiladas are a true restaurant quality meal you can prepare at home. Perfect for Cinco de Mayo!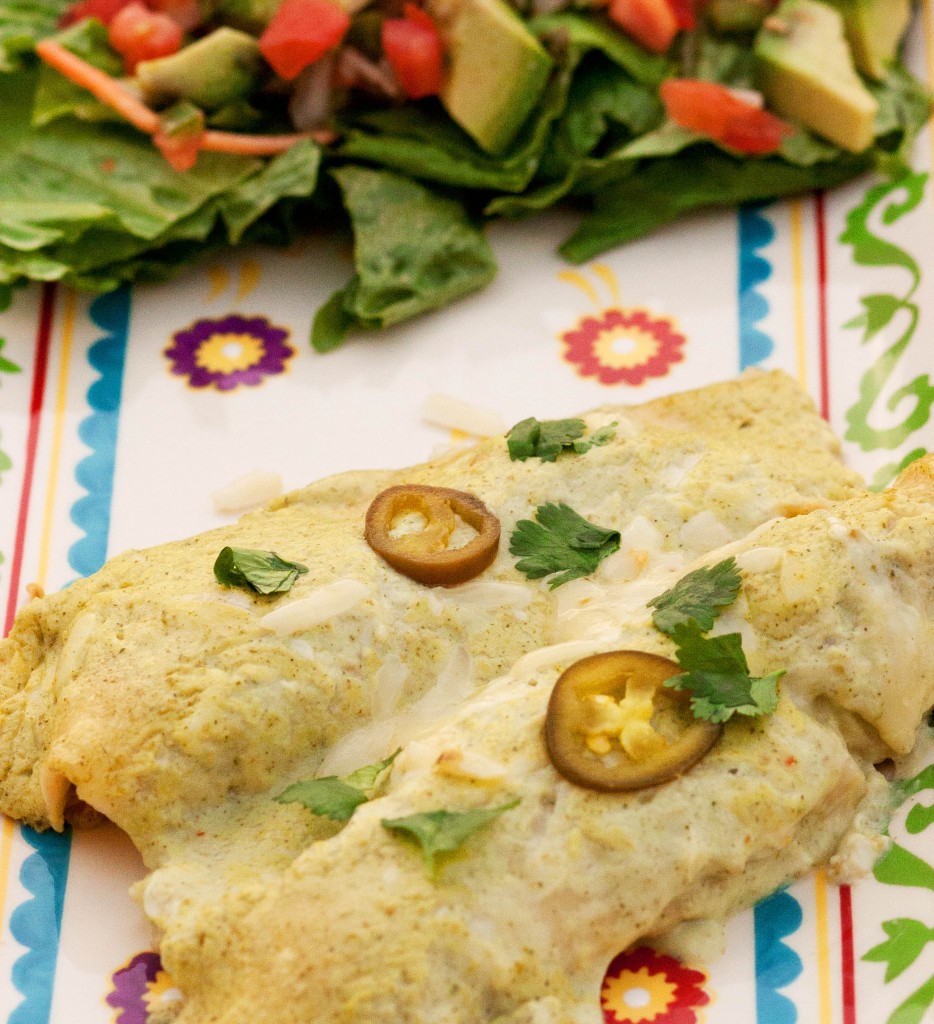 So you all know of my love for my copycat version of Chuy's Creamy Jalapeño Dip, right? I'll say it again and again, that stuff is so good I could drink it! I made a double batch of it and thought how good it would be as an enchilada sauce and boy I hit out of the park!
I also had an extra freezer bag of Crockpot Chicken Tacos in my freezer from when I prepared 40 Meals in 4 Hours so I combined those two recipes and came up with these amazing enchiladas.
Add a refreshing avocado pico salad on the side and you've got an easy and delicious weeknight meal! My entire family loved this recipe, I hope yours enjoys it too.
---
Other delicious recipes you may enjoy: