These Creamy Jalapeño Chicken Enchiladas are a true restaurant quality meal you can prepare at home. Perfect for Cinco de Mayo!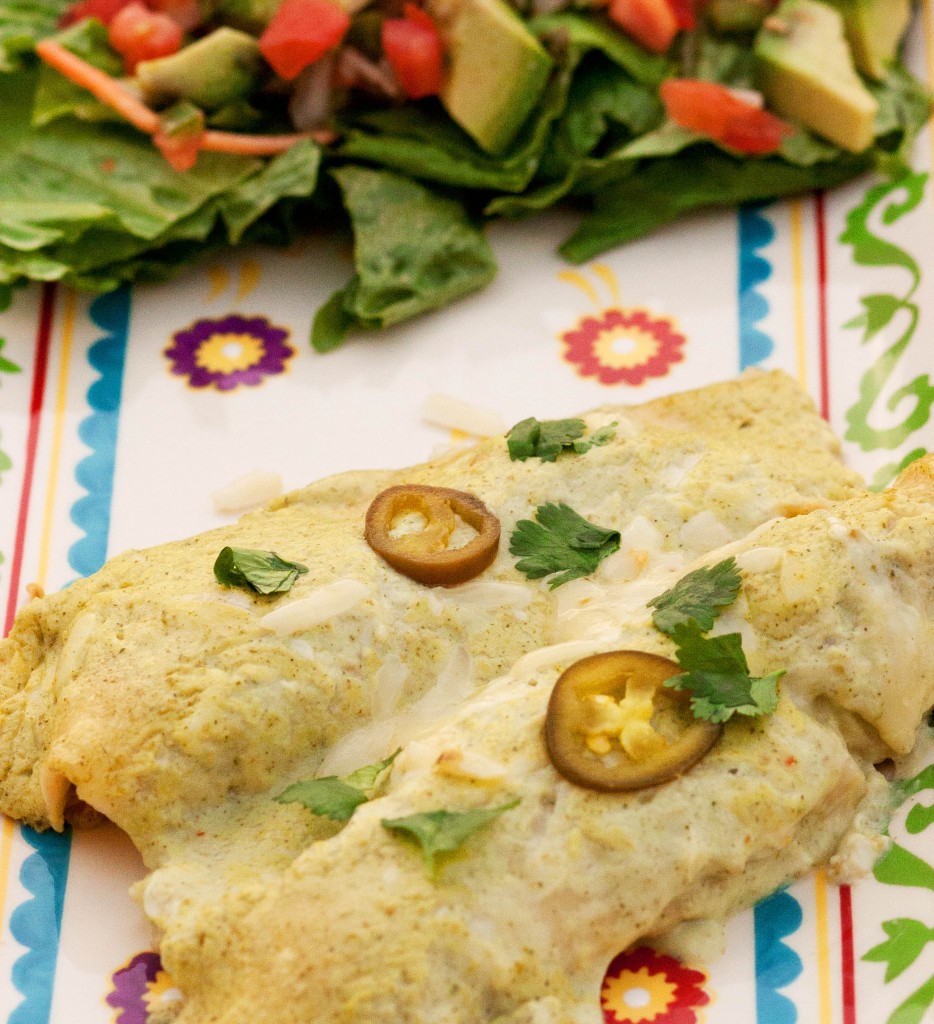 So you all know of my love for my copycat version of Chuy's Creamy Jalapeño Dip, right? I'll say it again and again, that stuff is so good I could drink it! I made a double batch of it and thought how good it would be as an enchilada sauce and boy I hit out of the park!
I also had an extra freezer bag of Crockpot Chicken Tacos in my freezer from when I prepared 40 Meals in 4 Hours so I combined those two recipes and came up with these amazing enchiladas.
Add a refreshing avocado pico salad on the side and you've got an easy and delicious weeknight meal! My entire family loved this recipe, I hope yours enjoys it too.
---
Other delicious recipes you may enjoy: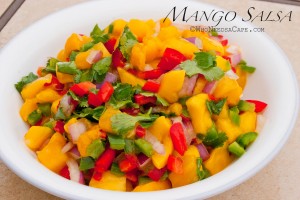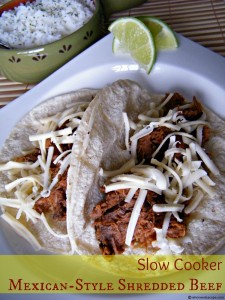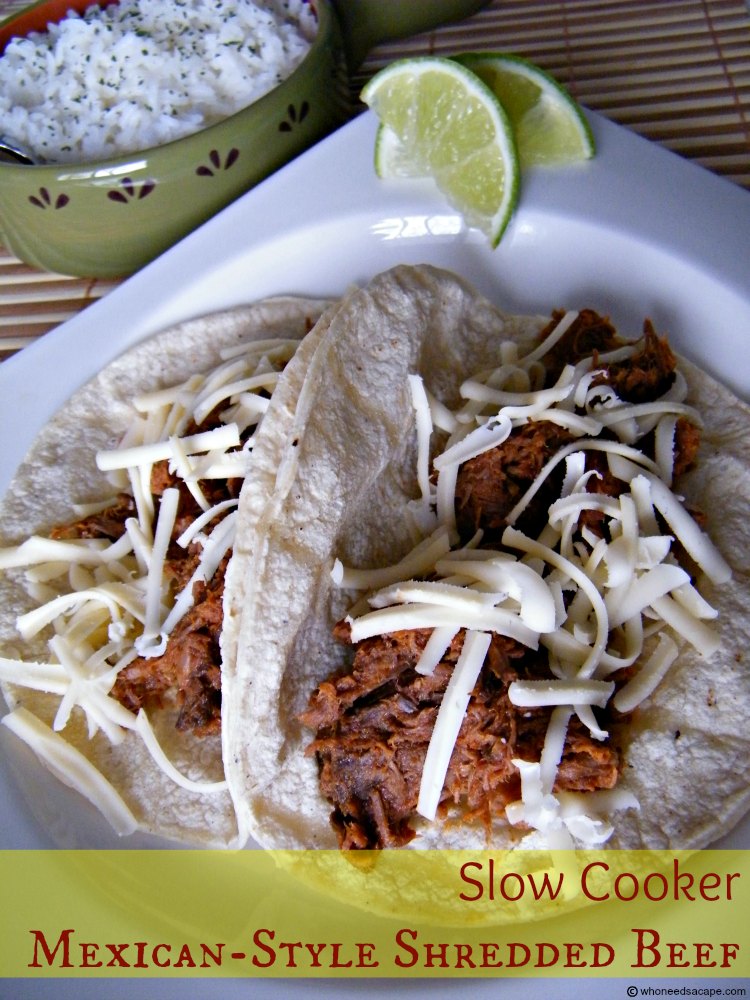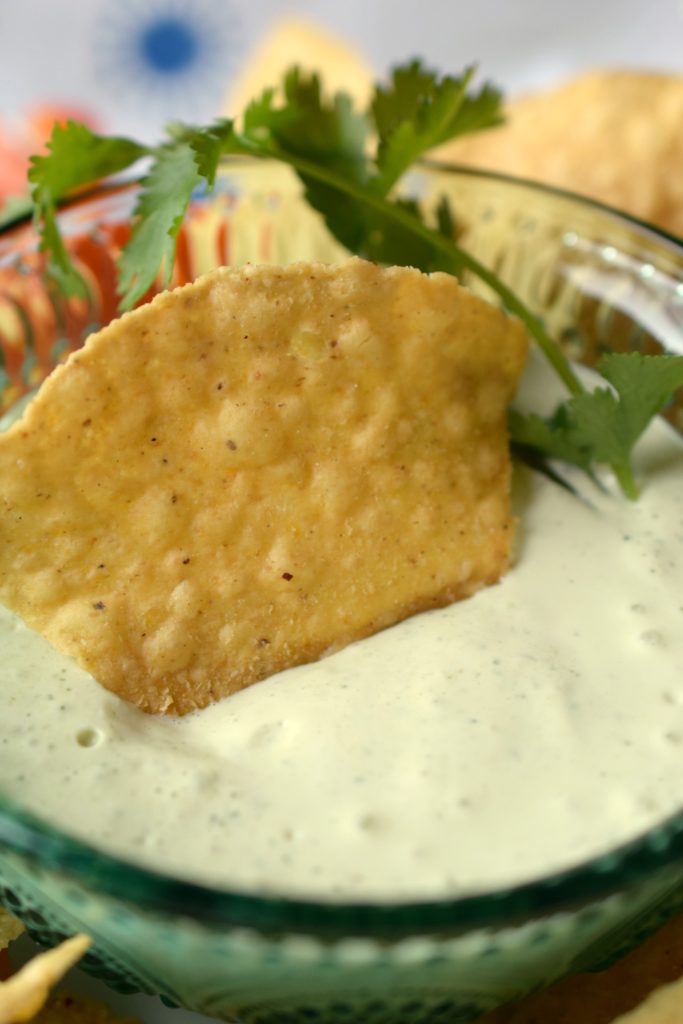 Creamy Jalapeño Chicken Enchiladas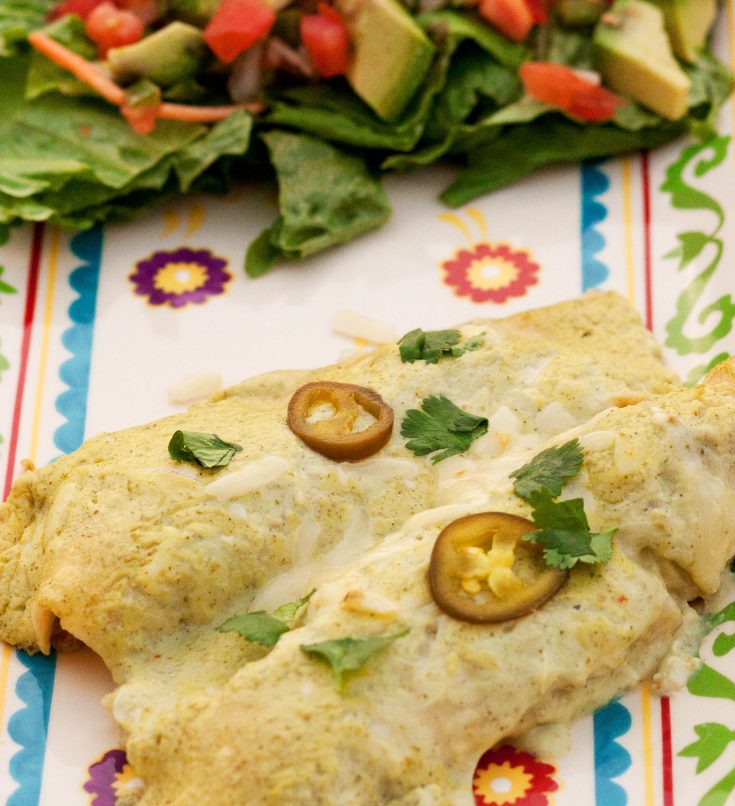 Instructions
Preheat the oven to 350° degrees and grease a casserole dish
Shred the chicken after it's been cooked and mix with about 1 cup of the creamy jalapeno dip.
If you're using corn tortillas, lightly fry them in oil to soften them up.
Add some of the chicken mixture to each tortilla and sprinkle with cheese, to taste.
Roll up the tortilla and place seam side down in your greased casserole dish.
Repeat with the remaining ingredients until casserole dish is filled.
Spread the remainder of the creamy jalapeno dip over the enchiladas and top with more shredded cheese, to taste.
Bake in the preheated oven for 25-30 minutes and allow to cool a few minutes before serving.