Get the coffee pot started because you must have a cup with this scrumptious Snickerdoodle Sour Cream Coffee Cake. Wonderful dessert for entertaining.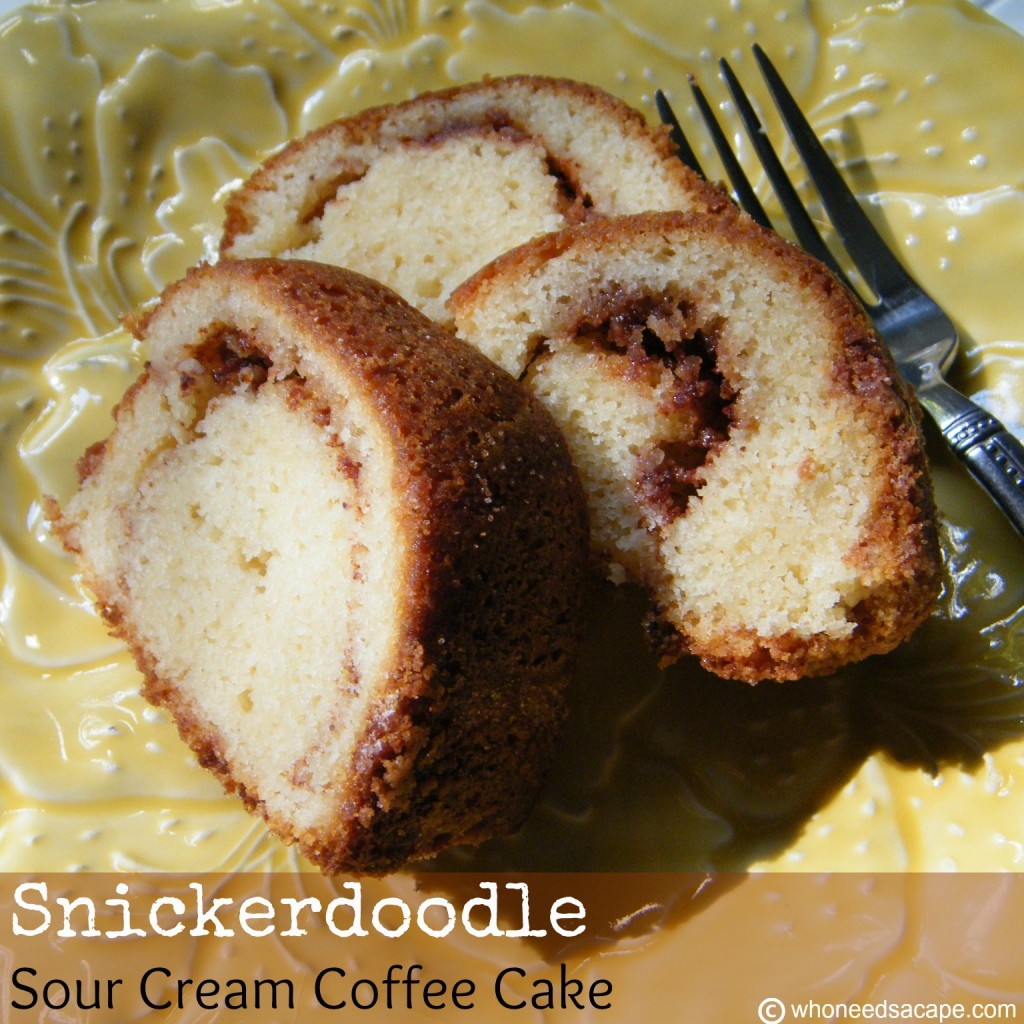 Years ago before Pinterest, I would crack open a cookbook from time to time.  One in particular that always inspired me is my Silver Palate cookbook.  It has some very fancy dishes, and some "oh, I can attempt that" dishes.  If you take that cookbook off the shelf now and flip through it, you'll land on the page that has this amazing coffeecake recipe.  That cookbook has been opened & laid out so many times during the years to that exact page that it just knows where mama wants to go.
As I've eluded to before with my Snickerdoodle Bars, our family enjoys Snickerdoodle flavors, I mean c'mon…cinnamon & sugar goodness, what's not to like?  So no big surprise but this cake has a ribbon of cinnamon & sugar goodness in the center & a final layer on top making it a Snickerdoodle in cake form.   You'll have a hard time resisting this cake, it is super moist and delicious.  I'm not a fan of dry cake, and this one never fails me!