This post is sponsored by Tyson Foods, Inc, but the content and opinions are my own.
Saucy Slow Cooker Hillshire Farms® Lit'l Smokies® Smoked Sausages, an easy recipe that's perfect for holiday parties. You'll love the flavor of this crockpot appetizer.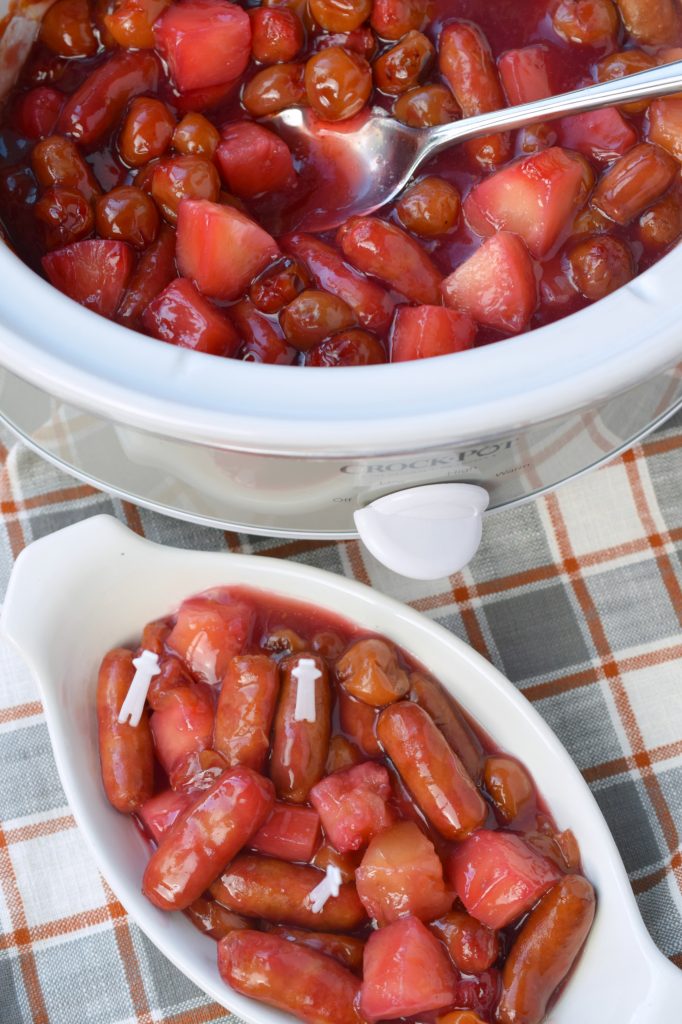 Saucy Slow Cooker Hillshire Farms® Lit'l Smokies® Smoked Sausages
Everyone has their own reasons why the holidays are special to them. I'm no different, my reasons stem from the warm feelings that seem to overcome everyone during this most special season. There's nothing better than multiple opportunities to gather with friends and family.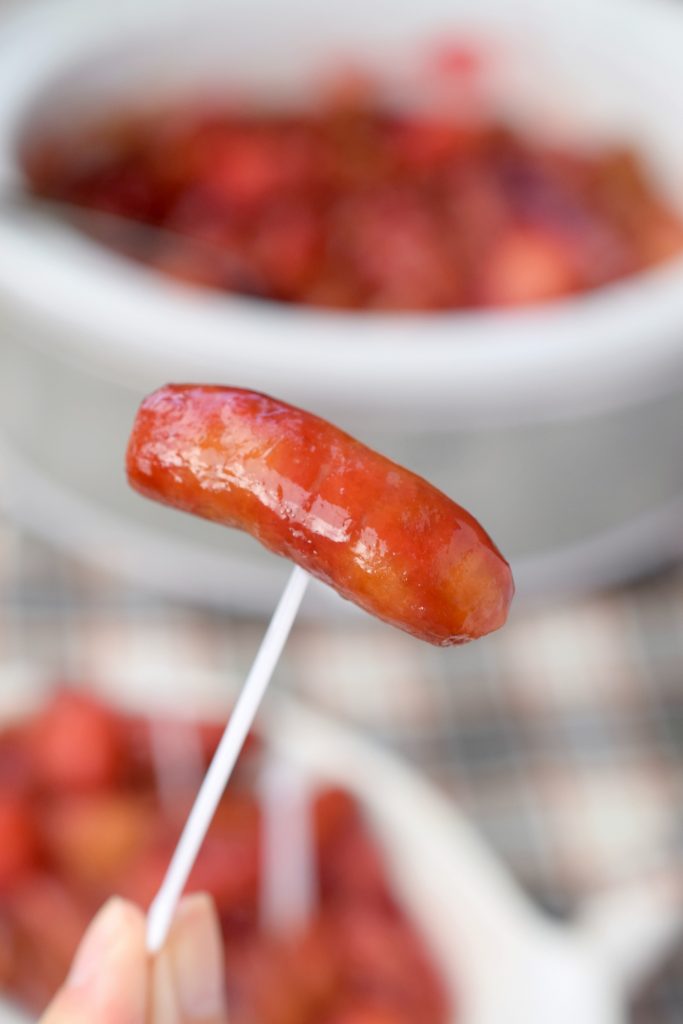 We have a large extended family and it just keeps getting bigger and bigger as our adult children are beginning their own families. What does this mean to me and my holiday prepping? It means I need to plan my holiday gatherings by making Sam's Club a part of my holiday shopping.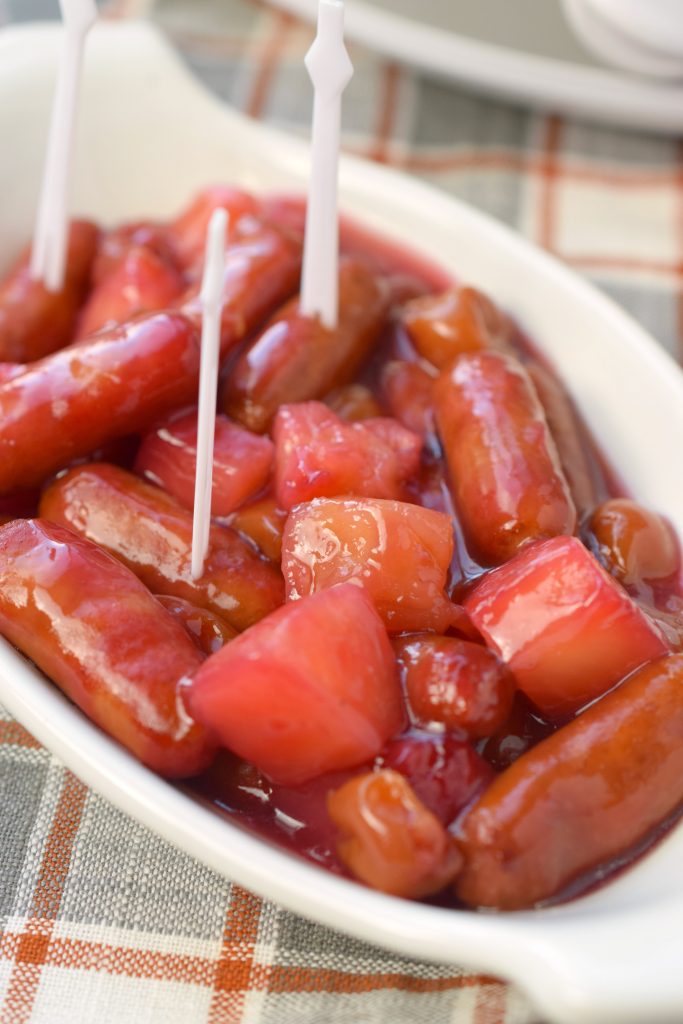 Why Sam's Club? One of my favorite reasons is the fact that I can buy larger sizes of everything I need for recipes, decorating and cleaning. Not only will I be prepared, but it also means no unexpected runs to crowded stores.
Plus, you just never know what great holiday items you might stumble upon that will help with holiday decorating. I saw the BEST outdoor lighted snowman that I may just need for my yard! He's adorable!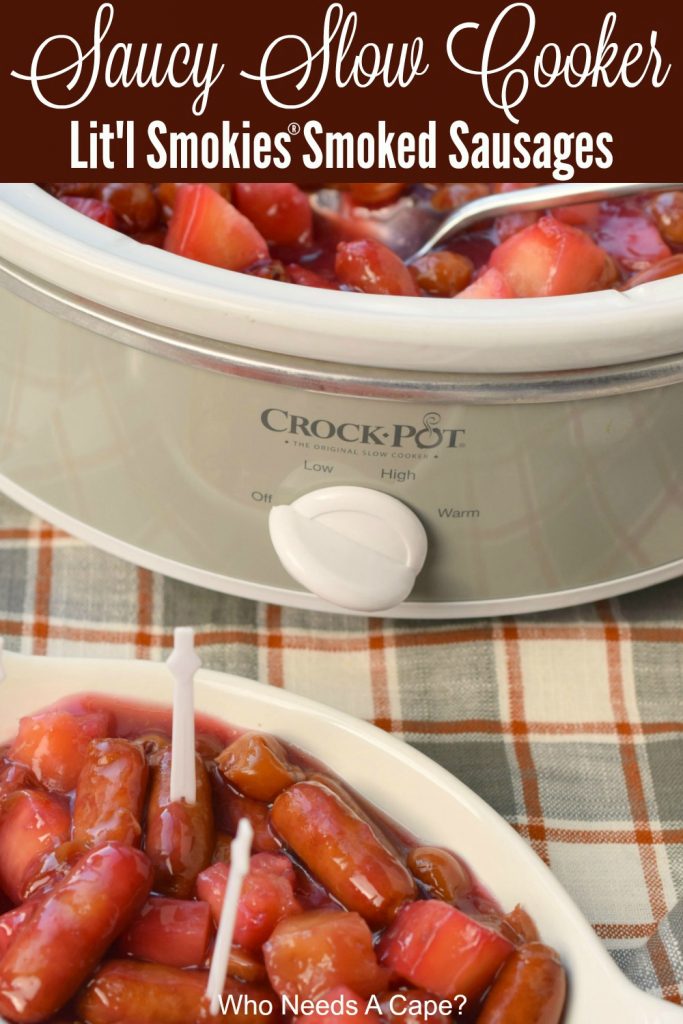 Today I'm sharing with you an easy holiday party food that will get you in and out of the kitchen and keep your guests happily fed. Saucy Slow Cooker Lit'l Smokies® Smoked Sausages is so simple to prepare in your crockpot leaving you to enjoy your friends and family.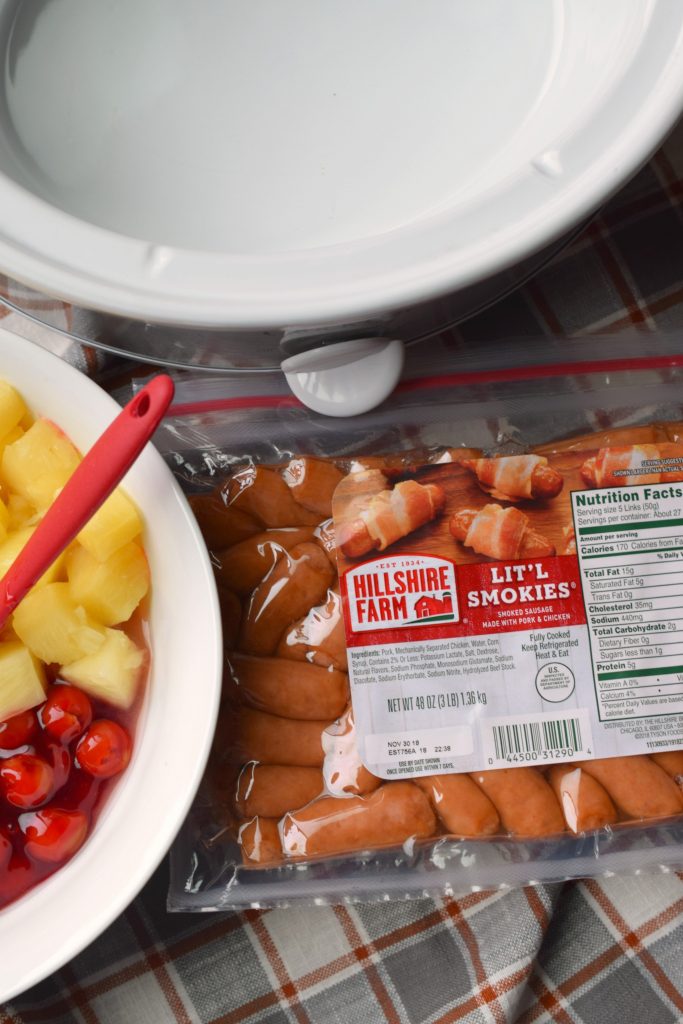 When I was shopping at Sam's Club I spotted a 3 lb package of Hillshire Farm® Lit'l Smokies® Smoked Sausage and knew they'd be the perfect purchase. Such a versatile item to have on hand during the holiday season. Sam's Club also carries Tyson® Cornish Hens, which are essential for holiday meals.

You can use as many or as few of the Hillshire Farm® Lit'l Smokies® Smoked Sausages too, they come in a resealable package. Although if your family and friends are anything like mine, you'll use every last one of them. My husband and sons love them.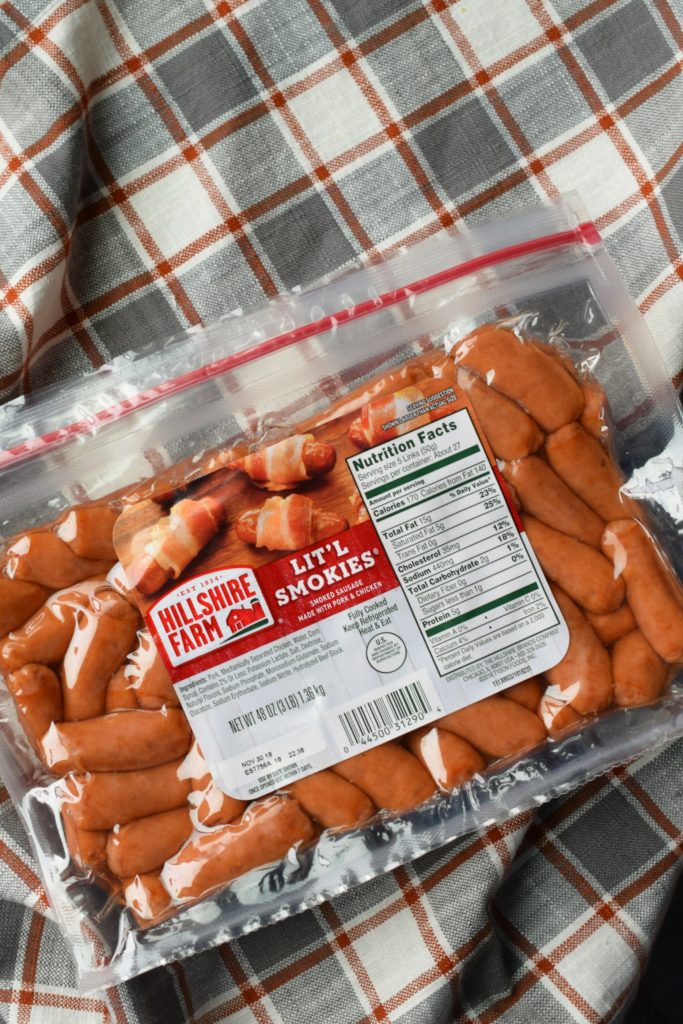 If you are starting your holiday party planning, head to Sam's Club and grab a shopping cart. You'll find larger sizes, a great selection, and everything to make the season merry and bright.