Make your sweetheart a Cupid's Colada Cocktail for Valentine's Day. This fruity drink is easy to make and delicious, great for parties!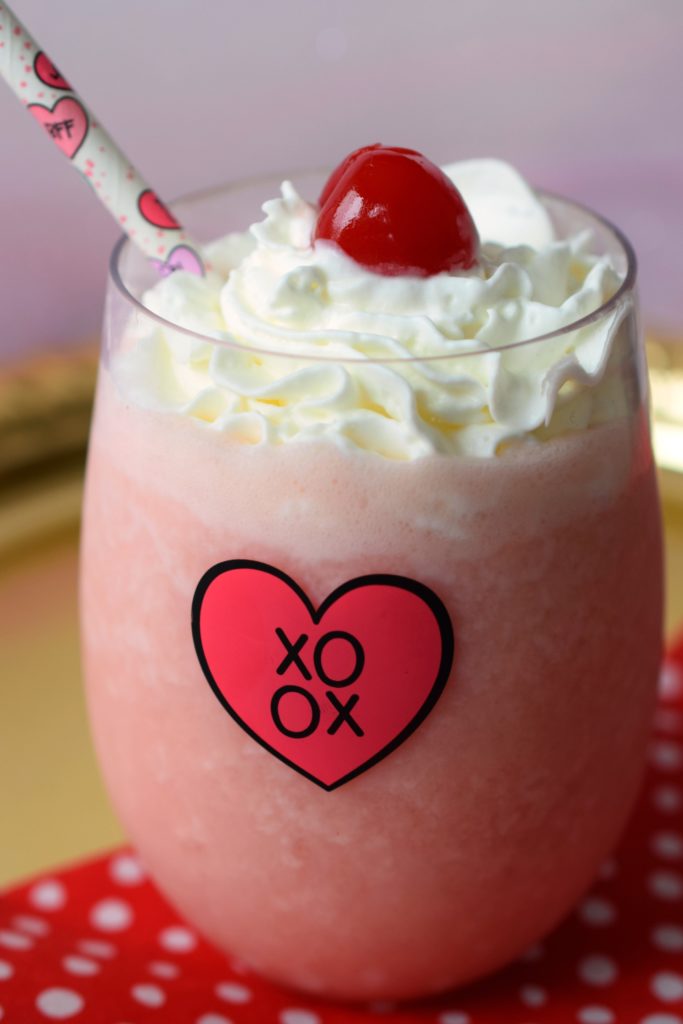 Ahhh, do you feel it? Yes, love is in the air! One quick turn of the calendar page and we find ourselves in February. A month which always seems to slip away too quickly, but right smack dab in the middle of this short month we have the day of love and therefore we need drinks like Cupid's Colada Cocktails.
We're not big Valentine's Day celebrators in our home but my kids do love getting a few goodies and I always try to make sure we have something fun to eat and drink. This year I'm debuting a fun cocktail for the adults which can easily be made family-friendly by simply omitting the rum.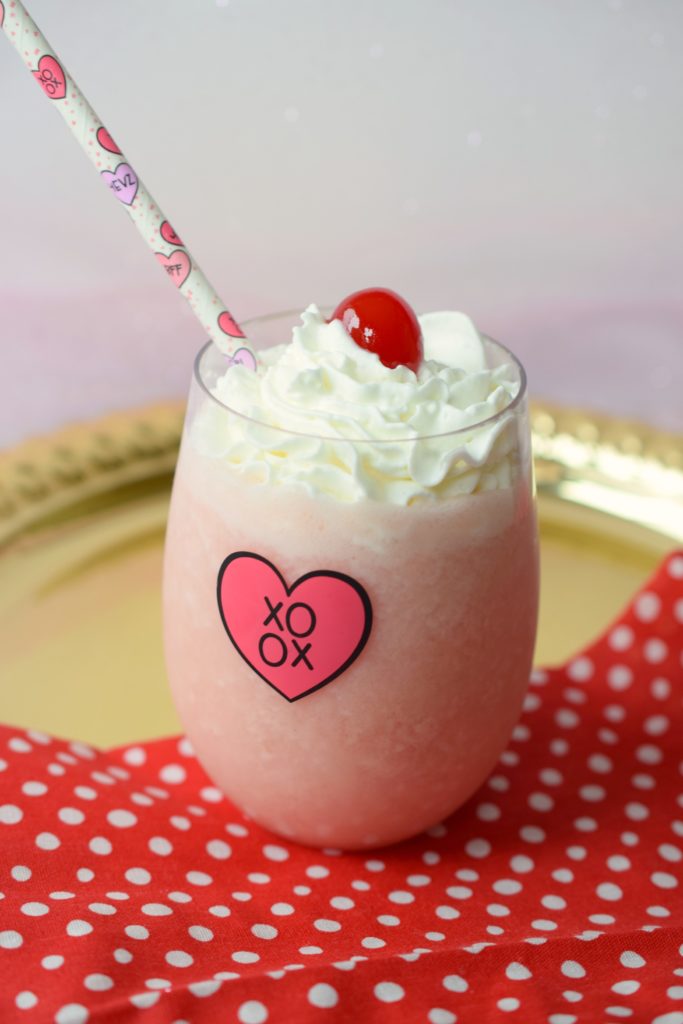 I love Piña Coladas, they remind me of tropical breezes and warm sandy beaches with the subtle sounds of palm fronds gently swaying. Sadly I'm stuck here in the middle of winter in Michigan so if I can enjoy a wonderfully tropical beverage for Valentine's Day…sign me up! What makes Cupid's Cocktail Colada a bit lovey-dovey is a touch of Grenadine which adds a nice pinkish hue. Isn't it pretty?
You can easily make a big pitcher of these and enjoy along with your sweetie! Pop on a romantic movie, grab a couple Cupid's Colada Cocktails after the kids are in bed and enjoy the day of love! <3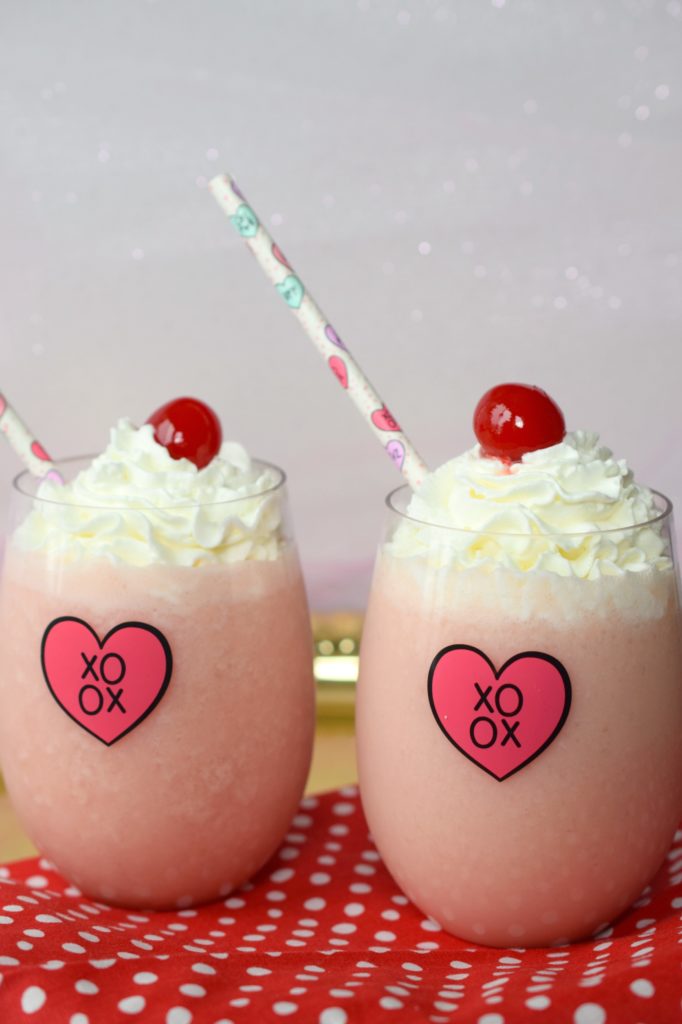 Brownies infused with Amaretto liqueur and topped with Cherry Amaretto Frosting are a decadent adult treat that will knock your socks off. They are amazing!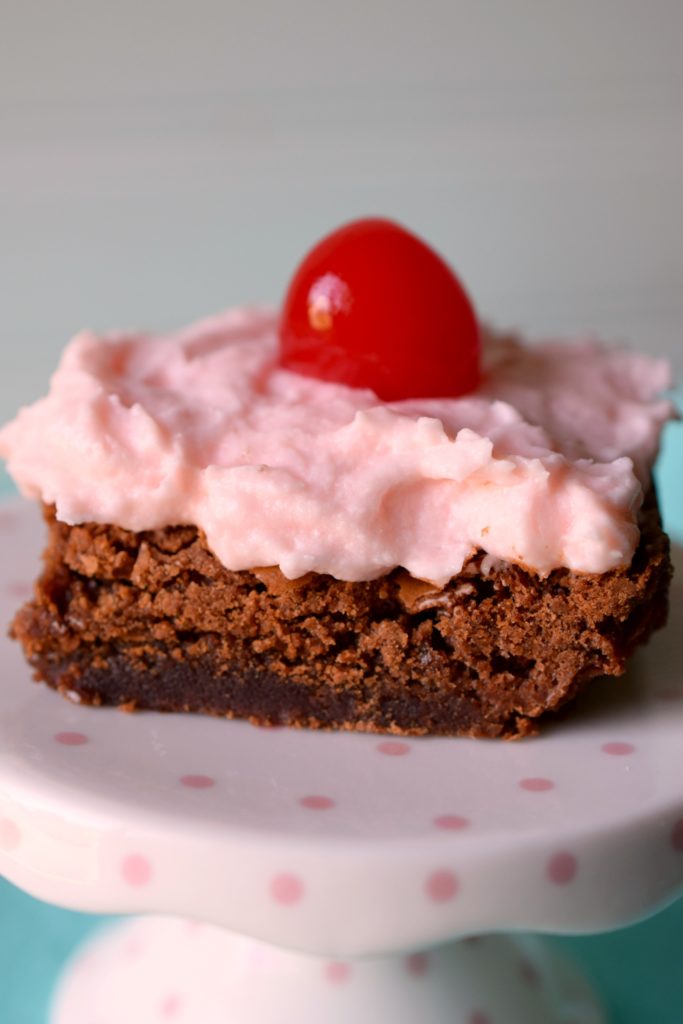 No Bake Chocolate Cherry Cheesecake Parfait has layer upon layer of deliciousness! A dessert that's ready in a snap, perfect for Valentine's Day!