Slow Cooker Berries and Cream Oatmeal has quickly become a favorite in this house. What could be better than breakfast cooking while you sleep?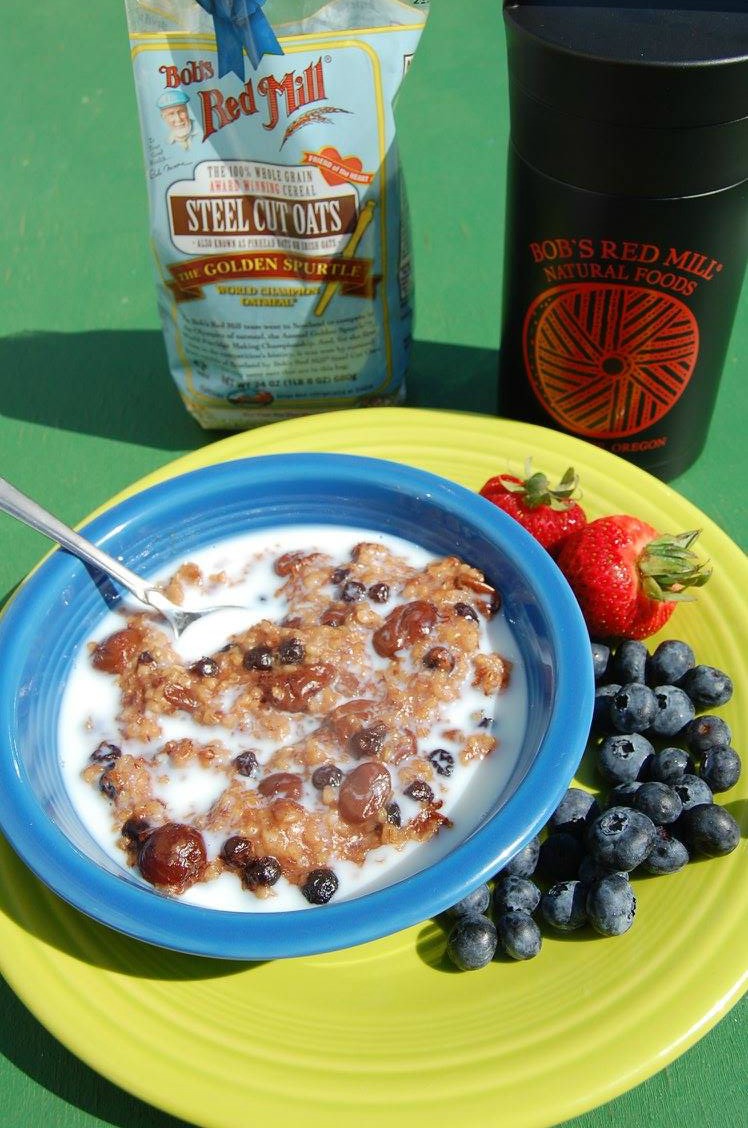 School is starting (do I hear a cheer from parents everywhere?) and I'm ready. We LOVE getting back into the routine of school – yes even my kids thankfully. I look forward to the fall when we're starting new things, new grades and even new foods! Yup Slow Cooker Berries and Cream Oatmeal is new here but it's becoming a staple already. I LOVE how easy it is and my boys just gobble it up purely on taste! I WIN! School and a great breakfast!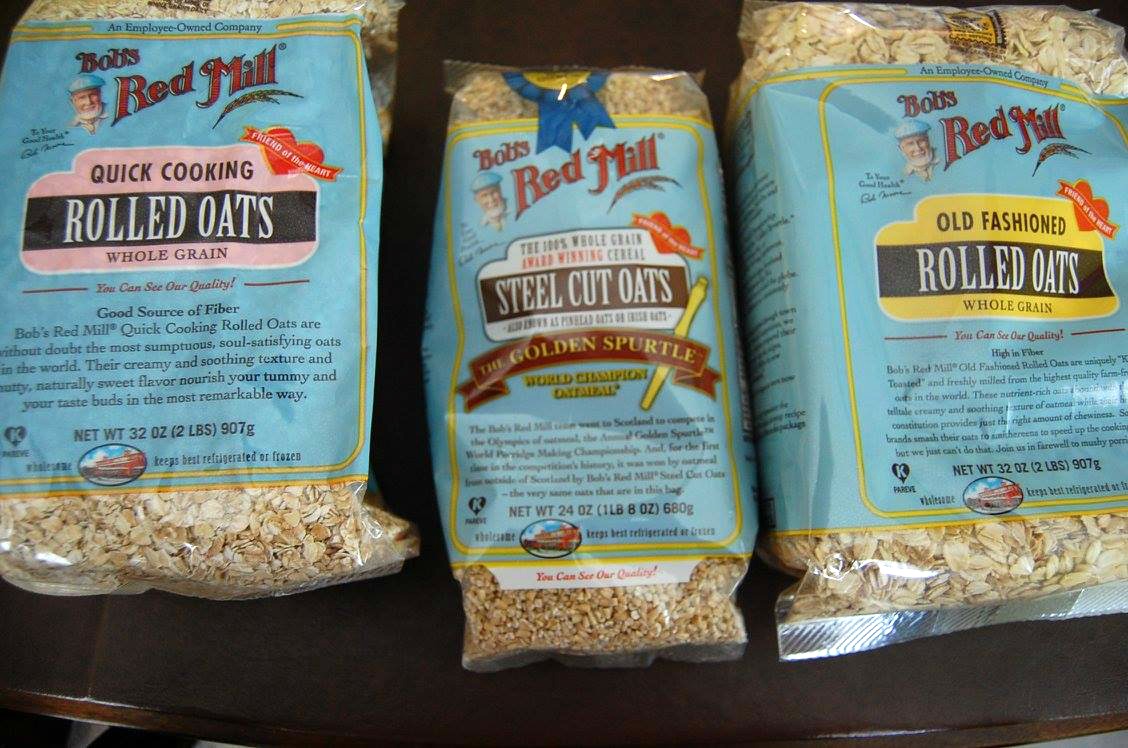 I am a ginormous fan of oatmeal. Yes oatmeal. I use it ALL the time. My favorite? Has to be Bob's Red Mill Oats. Wait we need a quick time out before I tell you why Bob's Red Mill Oats are my favorites. Click here to get a coupon to try Bob's Red Mill Oats.  You're going to want that coupon after I tell you why they are my favorite! When Bob's Red Mill says they are gluten free? They actually are. They test every step of the way. When I'm baking something (Yes I bake with oatmeal all the time) for school, or for friends I make sure to use Gluten Free just in case and I can be rest assured that Bob's Red Mill is giving me what I need.
Another reason I love Bob's Red Mill is that their steal cut oats really do stand up. That's what I have used in my Slow Cooker Berries and Cream Oatmeal. Steal cut oats are chopped not rolled like regular oats. It helps them stand up when I'm cooking them in a slow cooker for 8 hours!
One more quick reason that Bob's Red Mill Oats are the best – they go in EVERYTHING! You guys I use the quick oats and the old fashioned in smoothies, baking, cooking – I mean my meatloaf isn't the same without some oats in it! It really ads a lot – including some good for you fiber! YEA!
Alright let's get to cooking shall we? There is a printable version of this recipe below!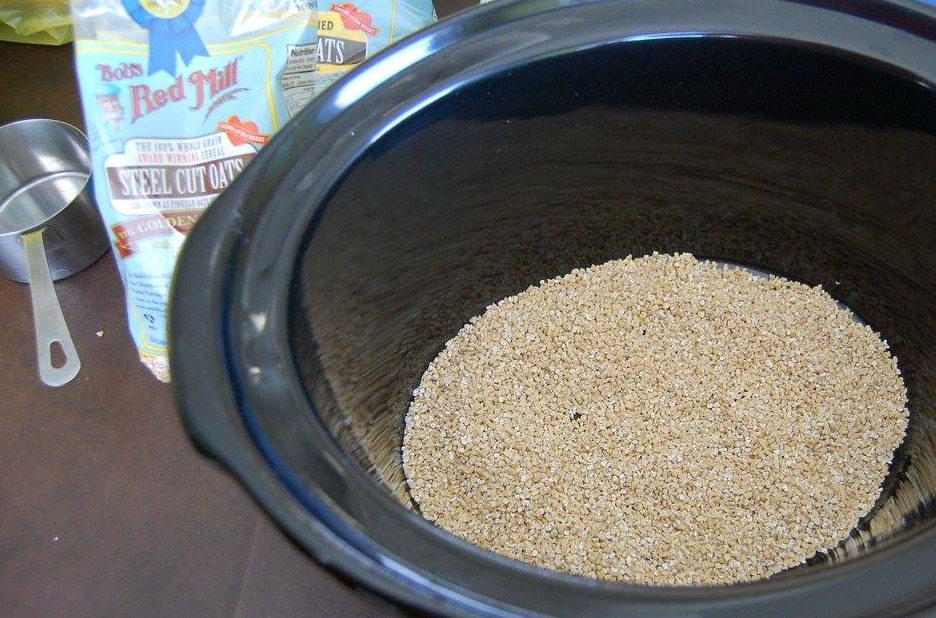 Grab these ingredients:
1 C Dried Cherries
1/2 C Dried Blueberries
2 1/2 C cream (I used half and half)
2 C Water
2 tsp vanilla
 Note – you could use all cherries or all blueberries! Up to you!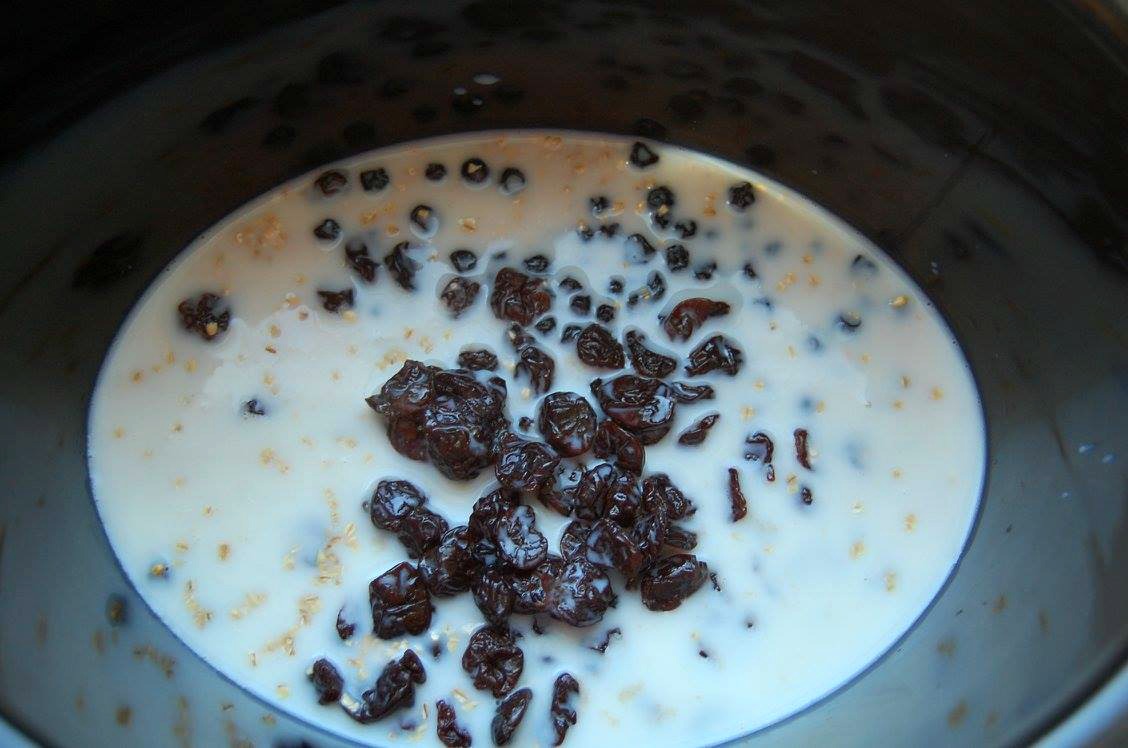 This is so easy – you guys are going to love it!  All you have to do is:
Place Steel Cut Oats and berries into slow cooker
Pour liquids on top
Cook on low for 8 hours
Serve and store leftovers in the fridge
Does a delish, nutritious breakfast get any easier???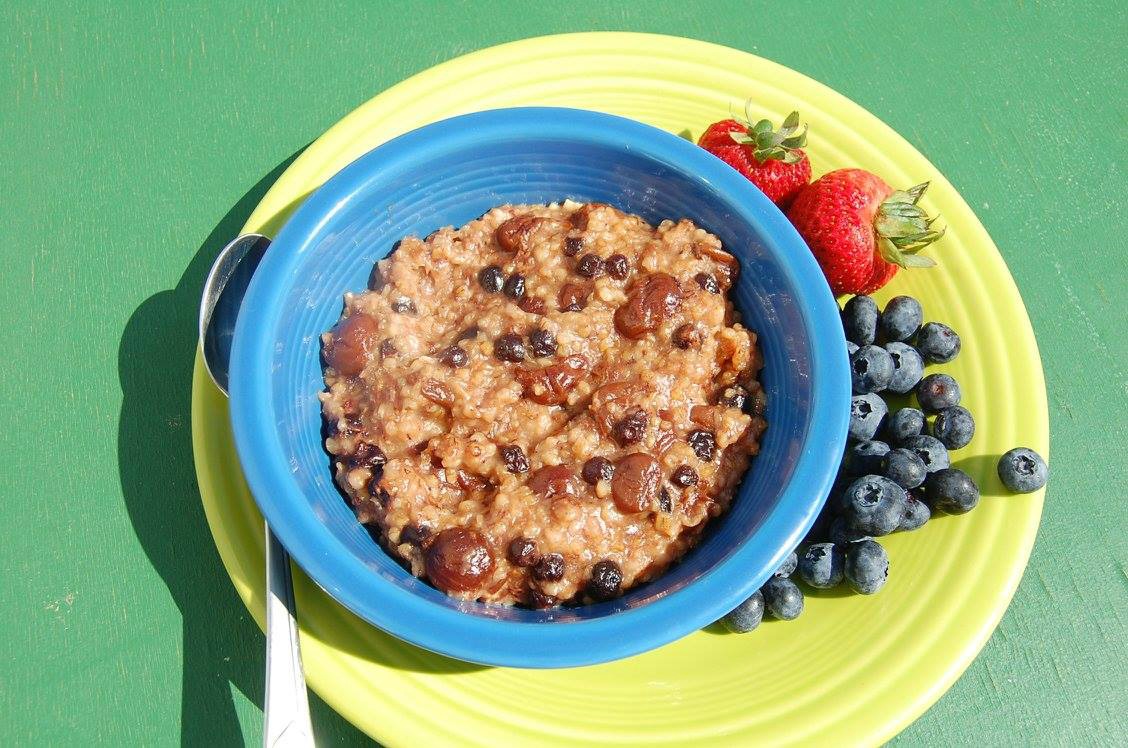 I like to top mine with extra cream and fresh berries – but neither are necessary!
So I've (hopefully) inspired you – now you inspire me! What are you going to make with Bob's Red Mill Oats? Are we doing cookies? Dinner? A savory oatmeal breakfast (stay tuned you guys – I'm not done with oatmeal at all). The choices are endless and the results are fantastic when you have a quality product like Bob's Red Mill Oats!
Don't forget your COUPON!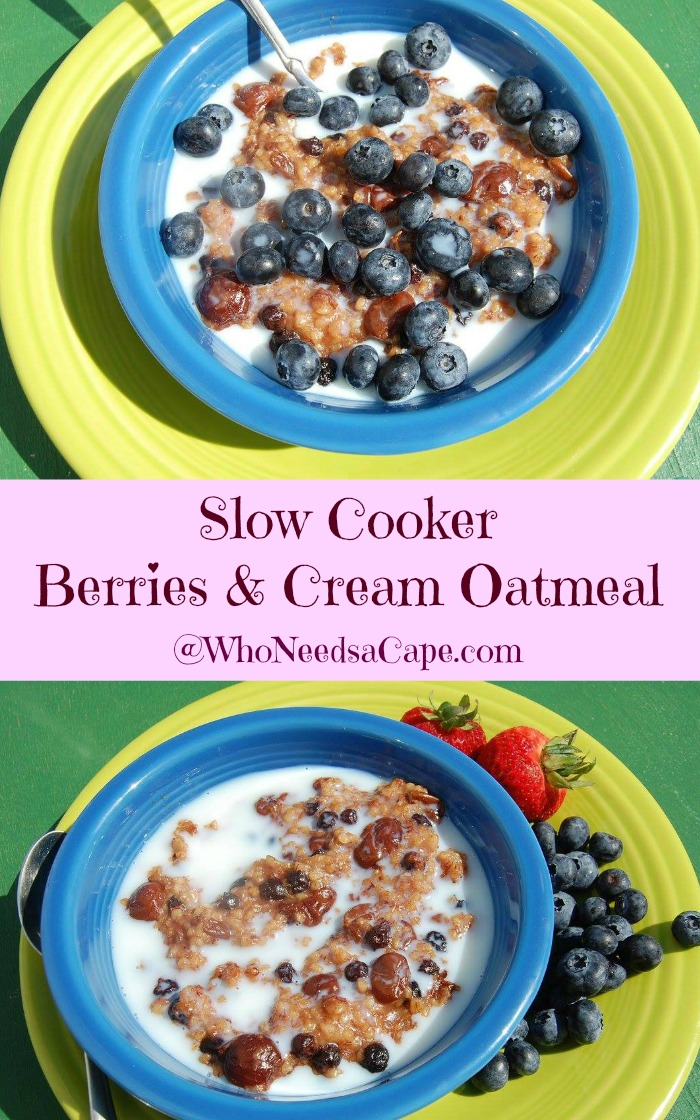 I was selected for this opportunity as a member of Clever Girls and the content and opinions expressed here are all my own.