White Chocolate Cherry Cream Pie, a fabulous no-bake dessert. With loads of delicious flavors, this is a cool & creamy dessert that's great for summer.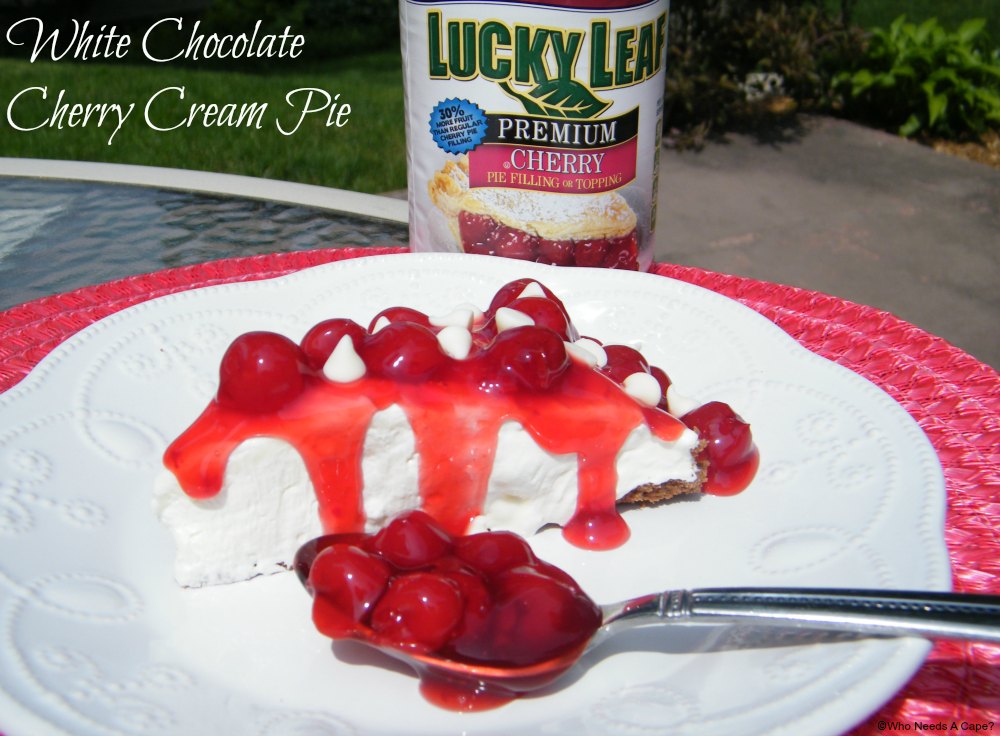 This White Chocolate Cherry Cream Pie is a wonderful no-bake dessert to add to your repertoire.  Not only is it incredibly easy, but is cool and delicious, a perfect summertime treat!  Aren't no-bake desserts just the best during hot weather months?  I know for me if I can avoid heating up my kitchen on sweltering days, I will.  All you need for this great dessert are a few ingredients, mix up the creamy base of the pie and pop it into the refrigerator…EASY!
No one wants to spend summer cooped up in the kitchen, spend more time with the family doing fun things this summer!  Take a few minutes, whip this pie up and you'll be all set to enjoy it later in the day. You'll love the ease of this recipe, and the deliciousness too!