The Watermelon Daiquiri is the absolute perfect cocktail for summertime enjoyment! Easy to prepare and oh so good, you'll love this one.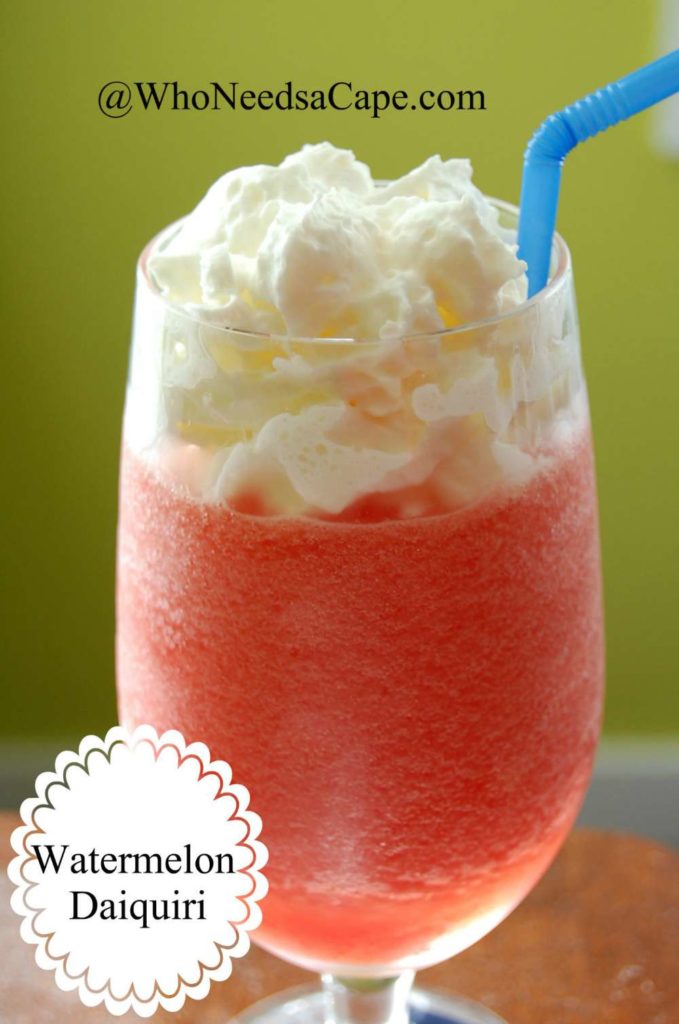 Summer is looming (I promise those of you with snow and cold – it IS coming).  You have to have some fun summery drinks for summer right?
I like adding different things to drinks – makes life much more fun. And, to be honest, adding things that are healthy? Well who doesn't love that?  I mean if I can have a cocktail and get some of my fruits/veggies in for the day? Two-birds-one-stone kind of thing! It's why I use V-8 in my Bloody Marys (and because it has better flavor …)!
This drink is definitely a "choose your own flavor" kind of drink. I used my Lemon Head Vodka. Some other great choices? Coconut (i.e. Malibu) Rum, Captain Morgan, Orange Vodka, etc. I don't recommend using a plain vodka or rum, but if that's all you have it's all you have!
Another note, I used frozen watermelon. If you do not have frozen, use less watermelon and add some ice. You may not even need to add the splash of club (that wasn't for flavor as much as it was to thin it out).
So sit back, relax, and enjoy a taste of summer!