Who can resist a tasty dip? Not me! One of my favorites is my 7-Layer Mexican Dip! Grab the tortilla chips, this is one tasty dip! Perfect for parties!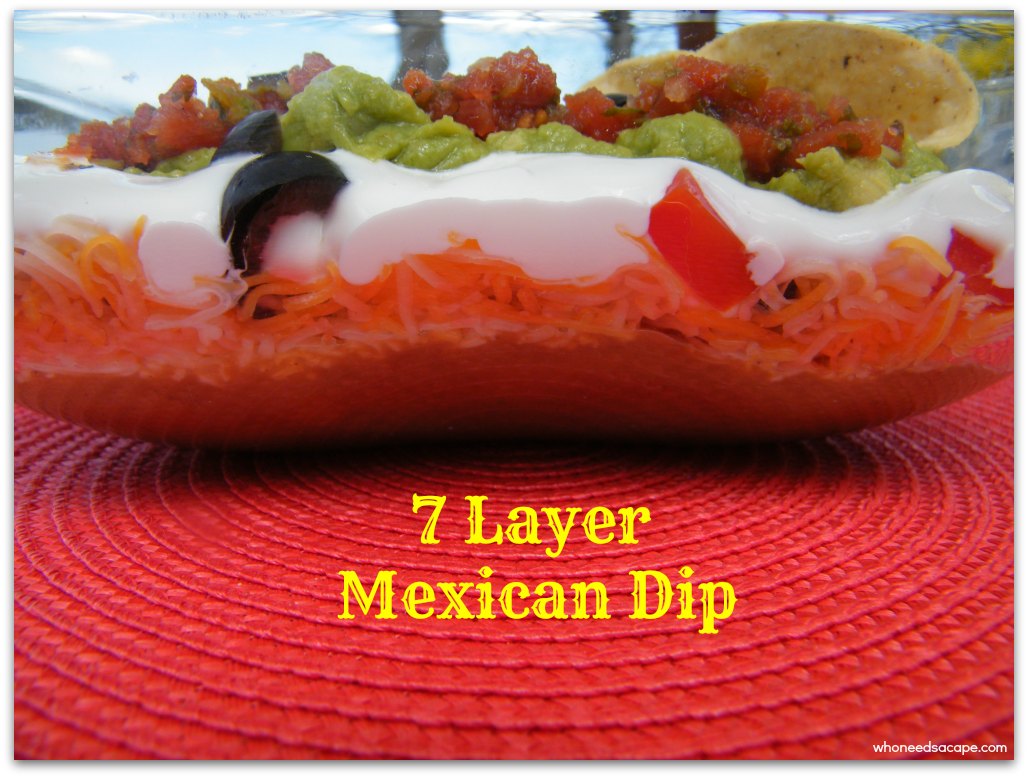 This dip is definitely a crowd pleaser. You guys – everyone loves my 7 Layer Mexican Dip. What will you love more? The taste? The easiness of the recipe? Take your pick because honestly when I say crowd pleaser I mean it. I start making this dip in the spring and keep going right on through football season. Then I bring it out again for the basketball play offs – what I'm telling you is that I never stop making 7 Layer Mexican Dip.
Sometimes you need a dip that travels well. 7 Layer Mexican Dip is the perfect dip to take on the road to your friends party, a church get together or a picnic. It's also the perfect dip for at home. You can't lose!
Who loves celebrating Cinco de Mayo? ME! I whip up 7 Layer Mexican Dip, a fresh batch of margaritas, maybe a few tacos just for fun. I celebrate with food! You will too with this amazingly easy recipe. The taste is perfect for anything and everything. Cinco de Mayo should be fun and easy going right? We like to hang out at home – our kids do something in school so they really get excited if we do something at home. They are learning Spanish in school so it's a great time to practice their little words and phrases – and it's an amazing time to eat some yummy food! What do you like to do to celebrate?
If you're looking for some more fun dips? I have you covered!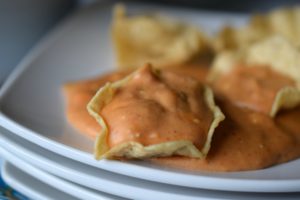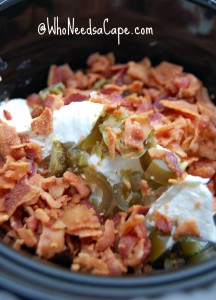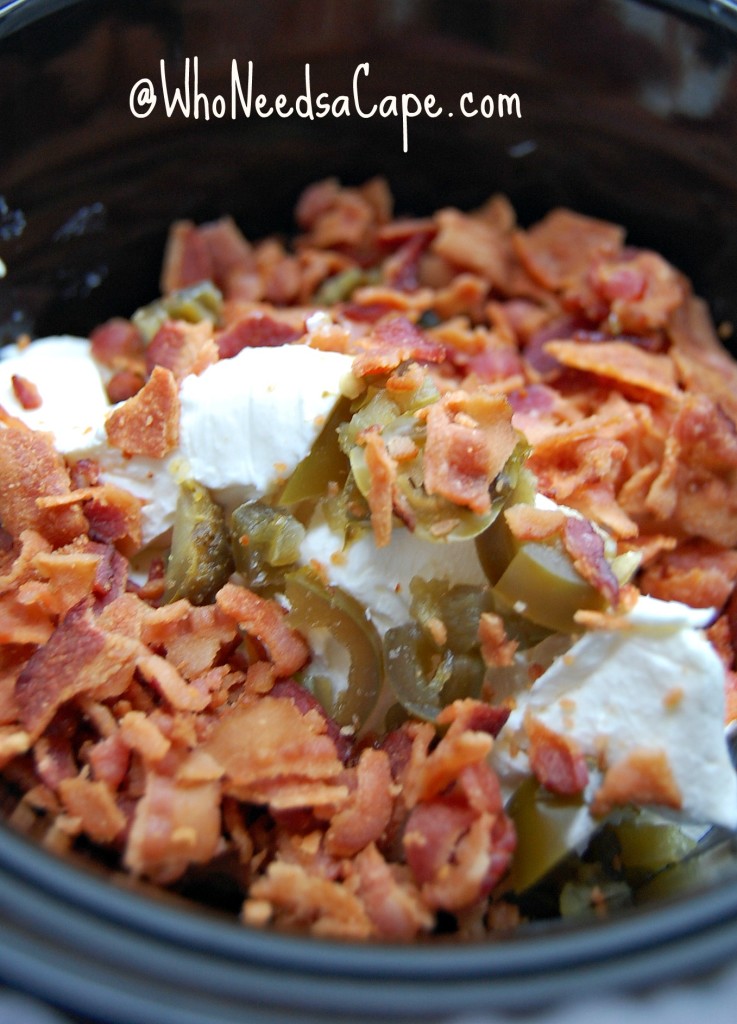 Bacon Jalapeno Popper Dip