Fancy meal from your slow cooker? Yes indeed! Crockpot Balsamic Steak with Gorgonzola Alfredo isn't your everyday meal…so decadent!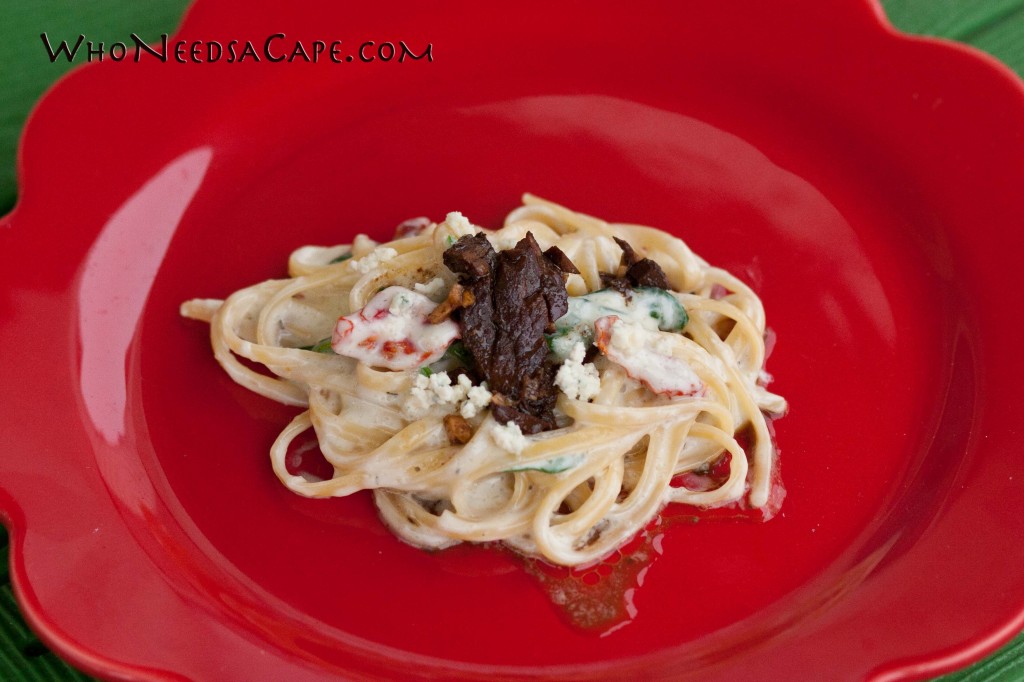 This is an extremely  rich dish that we make maybe twice a year.  It is so creamy and who does not love cheese covered pasta?
I have to emphasize that I make almost a double the recipe for the sauce when I make this because we like it  extra saucy.